Cheddar Ranch Popcorn Chicken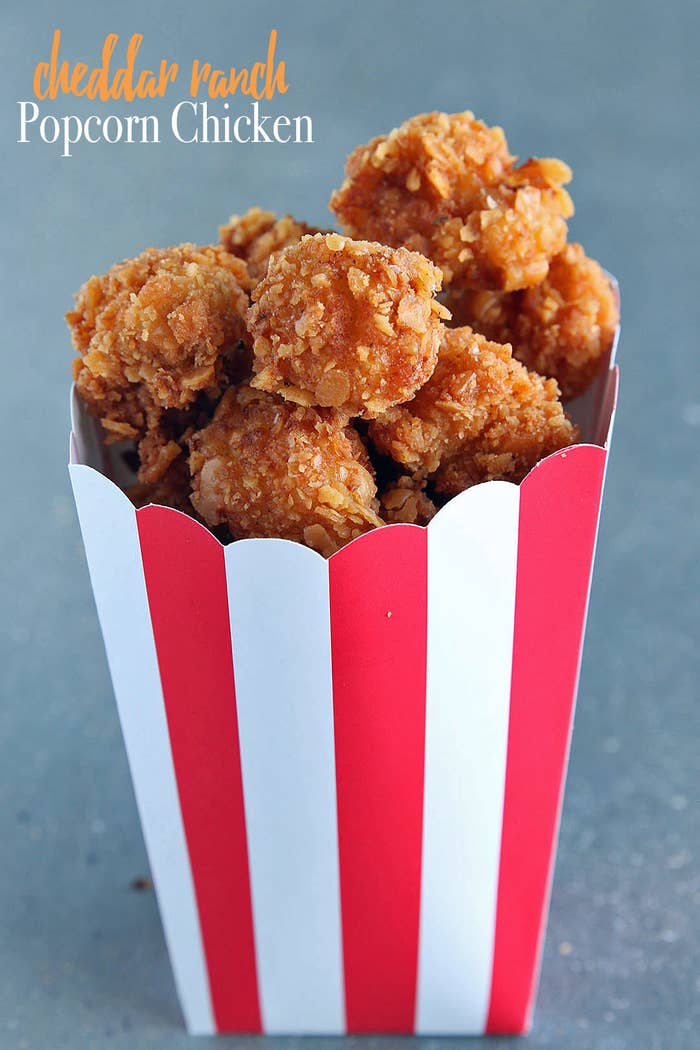 INGREDIENTS
Servings: 4
2 chicken breasts
2 cups buttermilk
1 packet ranch dressing mix
2 cups cheese crackers
Oil for frying
Preparation
1. Chop chicken breasts into bite-size pieces.
2. In a large bowl, combine chicken, buttermilk, and ranch packet, and refrigerate for 2 hours.
3. In a large ziplock bag, crumble the cheese crackers into desired crumbs (to replace bread crumbs).
4. Place cracker crumbs into a medium bowl and coat each piece of chicken until fully covered.
5. Heat oil to 350°F/175°C and fry chicken until crackers turn golden brown (3 minutes).
6. Place on a paper towel to dry.
7. Enjoy with a side of ranch or any sauce!
Want BuzzFeed Tasty right in your inbox? Sign up for our newsletter!