Spicy Slow Cooker BBQ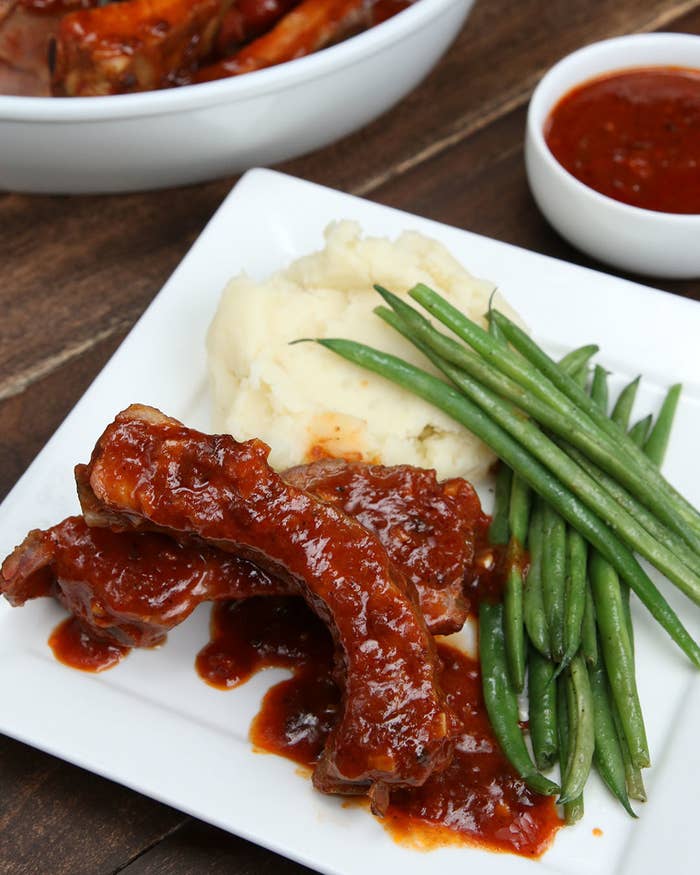 INGREDIENTS
Serves 4 - 6
Sweet 'n' Spicy BBQ Sauce:
1 cup ketchup
¼ cup yellow mustard
⅓ cup apricot preserves
½ cup chipotle peppers, canned and diced
6 cloves garlic, diced
1 tablespoon ginger, diced
1 tablespoon Worcestershire sauce
2 tablespoon apple cider vinegar
1 teaspoon salt
½ teaspoon ground black pepper
Protein:
2 pounds pork shoulder, or butt
1 pound sausage link
½ pound baby back ribs
PREPARATION
1. In a large bowl, mix all ingredients for the sweet 'n' spicy sauce.
2. In a slow cooker, place all protein and pour sauce over until evenly coated.
3. On high, cook for 4 hours, or on low for 8 hours.
4. Portion any meat with a side of veggies and the spicy sauce.
5. Enjoy!
Inspired by: http://www.foodnetwork.com/recipes/ree-drummond/sticky-spicy-slow-cooked-ribs.html
Want BuzzFeed Tasty right in your inbox? Sign up for our newsletter!