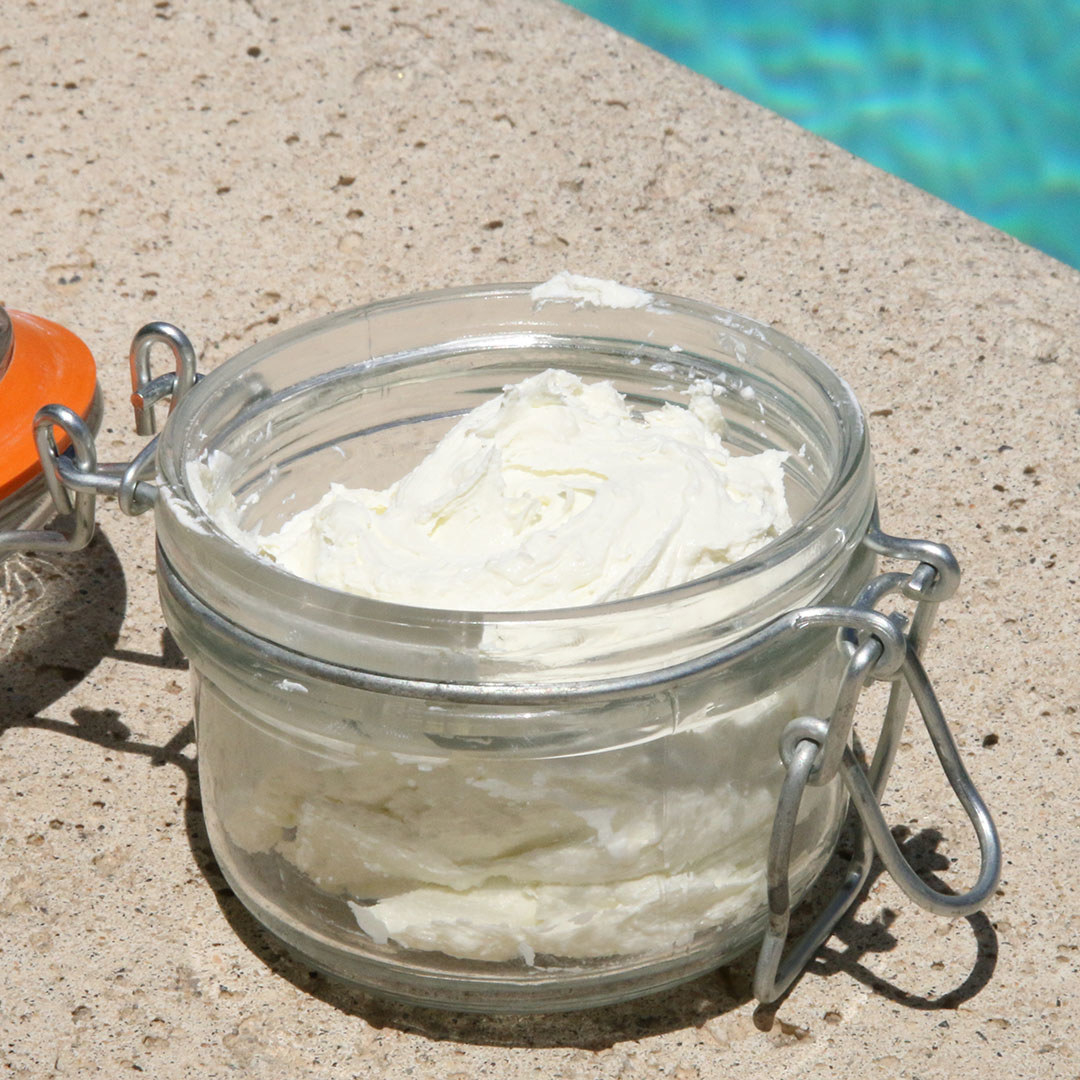 INGREDIENTS
2 tablespoon cocoa butter
2 tablespoon shea butter
2 tablespoon coconut oil
2 tablespoon jojoba oil
2 tablespoon vitamin E oil
5 tablespoon beeswax
1 tablespoon, 1 teaspoon non-nano zinc oxide
1 tablespoon, 1 teaspoon titanium dioxide
2½ tablespoon aloe vera
PREPARATION
1. In a medium pot, add 2 cups of water and let it come to a boil.
2. In a medium bowl, add the cocoa butter, shea butter, coconut oil, jojoba oil, vitamin E oil, and beeswax, and place it on top of the boiling water. The water should not touch the bowl. If it is, discard some of the excess water.
3. Let everything melt, then carefully take it off the pot.
4. In the melted solution, add the zinc oxide, titanium oxide, and aloe vera, and mix until smooth. Keep mixing until the lotion's consistency turns into a whipped butter.
5. Transfer lotion into any container and leave in a cool place.