Make your own toilet paper dispenser for camping! Here's how: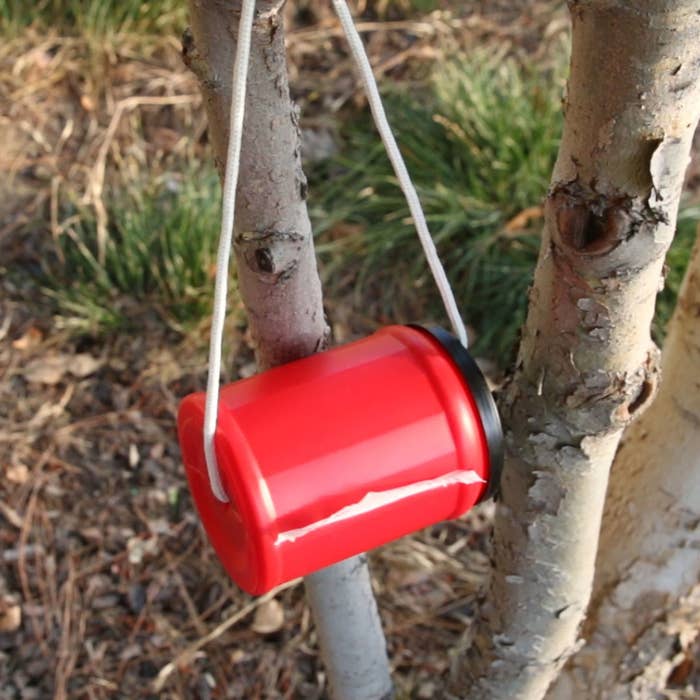 Supplies:
* Coffee canister
* Box cutter or knife
* Rope
* Toilet paper
* Antibacterial hand sanitizer
* Zip plastic bag
Instructions:
# Measure the height of the toilet paper and mark on the coffee canister.
# Cut a slit down the points around 1 cm wide.
# Cut a X on both top and bottom of the canister.
# Take a piece of rope and thread it through, tying off the ends with a knot.
# Place toilet paper, antibacterial hand sanitizer, and a plastic bag into the canister, and close it off.
# Now your toilet paper will be safe from all elements!