Cheesy Chicken and Rice Casserole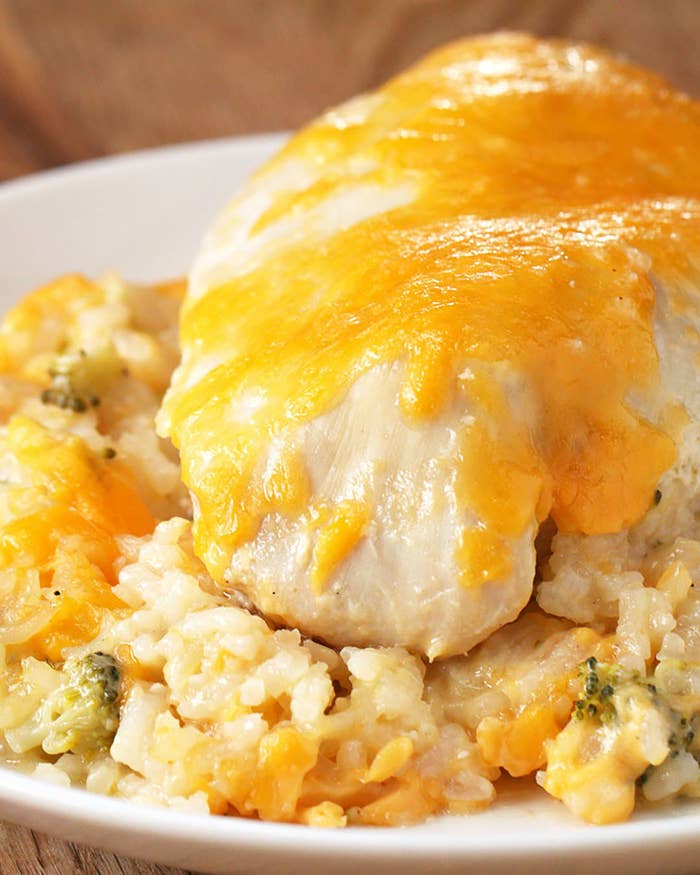 INGREDIENTS
Servings: 3-4
1 cup long grain rice
¼ teaspoon black pepper
½ teaspoon onion powder
1 can cream of chicken
1 cup cheddar cheese, shredded
2 cups broccoli, diced
1 ½ cups chicken broth
Extra cheddar cheese for topping
PREPARATION
1. Heat oven to 375°F/190°C.
2. In a casserole dish, combine rice, pepper, onion powder, cream of chicken, cheese, broccoli, and chicken stock. Mix until everything is combined.
3. Lay chicken on top of the rice mixture. Space evenly.
4. Cover with foil and bake for 50 minutes.
5. Take off cover and top the chicken with more cheese. Bake uncovered for another 5 minutes or until cheese is melted.
6. Enjoy!
Want BuzzFeed Tasty right in your inbox? Sign up for our newsletter!