BBQ Cheeseburger Onion Rings
BBQ + CheeseBurger + Onion Ring = I never need to leave my house again.
by
,
,
BBQ Cheeseburger Onion Rings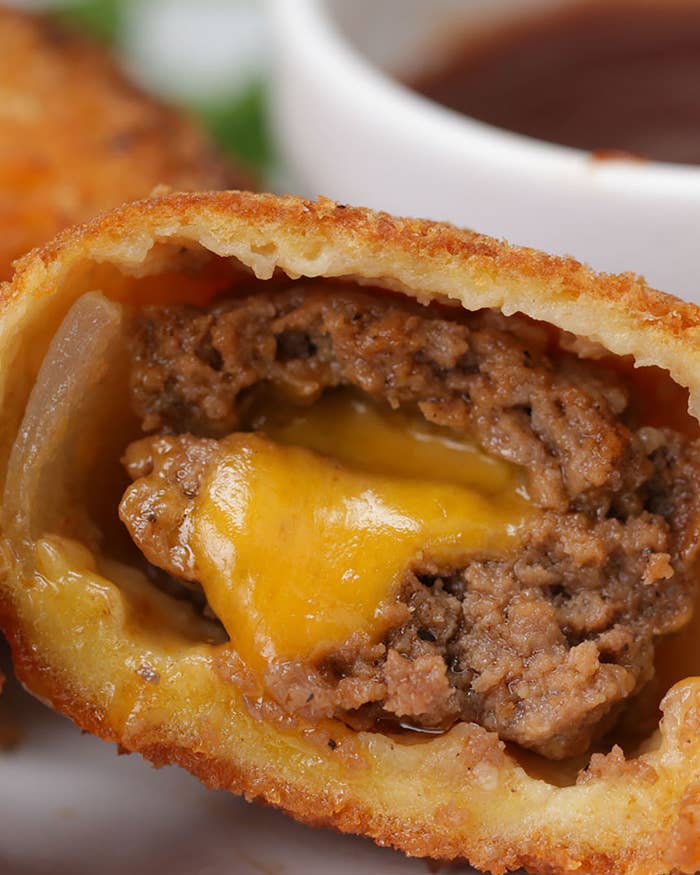 INGREDIENTS
Servings: 8-10
1 pound ground beef
1 teaspoon salt
½ teaspoon black pepper
1 teaspoon garlic powder
½ cup BBQ sauce
1 onion
8-10 cheddar cheese, cubed
2 cups flour
5 eggs
3 cups panko
Oil, for frying
PREPARATION
# In a medium bowl, add ground beef, salt, pepper, garlic powder, and BBQ sauce. Mix well.
# Slice onions into ½-inch thick slices. Take the outer layer off and separate each layer of the rings.
# Fill the onion slice with a spoonful of meat. Place cheese cube in the middle and add a little more meat to cover the cheese.
# Dredge the onion ring and fry in oil heated at 325°F/160°C for 3-5 minutes or until fully cooked and golden brown.
# Serve with your favorite sauce and enjoy!
Inspired by: Alvin Zhou