Easy Ways to Pack For Your Kids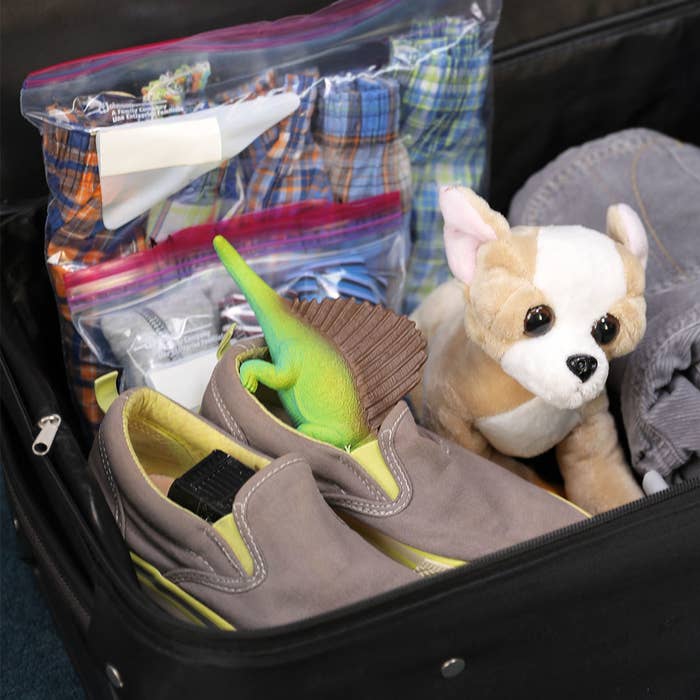 MATERIALS
1 medium plastic bag
1 large plastic bag
Dryer sheets
Unused pillow case
INSTRUCTIONS
1. Take your kid's underwear and roll enough for the length of your trip.

2. Place in a plastic bag and write the days you'll be on the trip for.

3. Take half the amount of underwear and add into another bag, just in case of emergencies.

4. Label and pack into your kid's suitcase.

5. Take the shoes your child will need on your trip and place socks, and some toys inside, saving space and allowing them to bring more toys to play with.

6. Place in suitcase.

7. Take an old pillowcase and decorate (optional), this will be used for dirty clothes on the trip.

8. Take desired clothing, making sure to pack for all occasions, such as a cold night, a swimming pool, a spilling accident, and roll for maximum packing space.

9. Layer the top layer of clothes with dryer sheets, to keep fresh during your trip.

10. Zip up and head off on your trip, but don't forget your kid's blankie!