Photos: Gisele In Her Last Trimester
No, that's not a melon under her dress.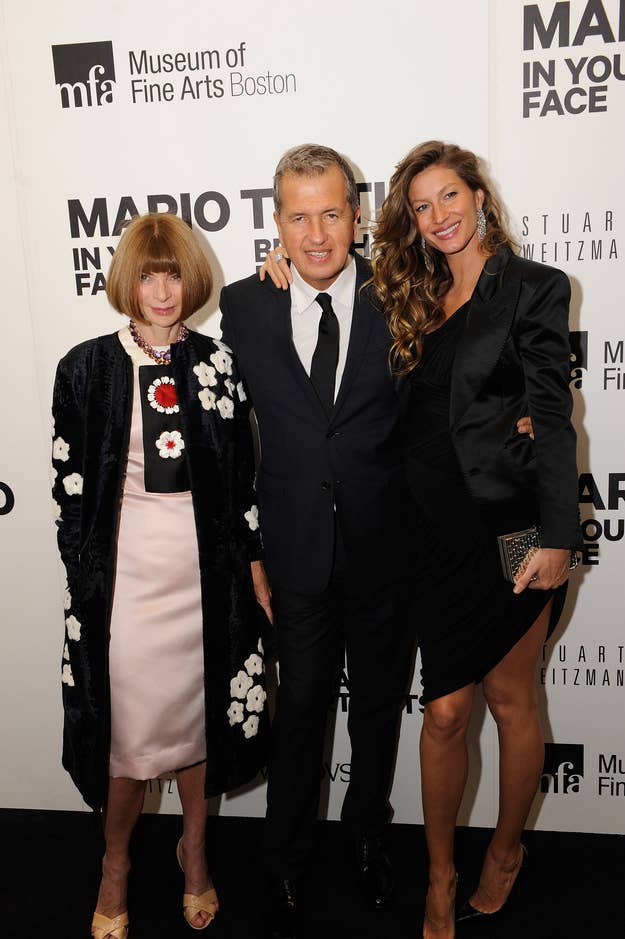 Gisele made a somewhat rare appearance Wednesday night at the Boston Museum of Fine Arts, at the opening of a new exhibit honoring the work of fashion photographer Mario Testino. She was visbly very pregnant.
In August, after months of tabloid speculation, she said she was five months along, which would make her seven months pregnant now. Fashion writer Derek Blasberg, though, has different intel on the matter, which may or may not be accurate:
For the baby bump-obsessives among you, here's a photo from late August: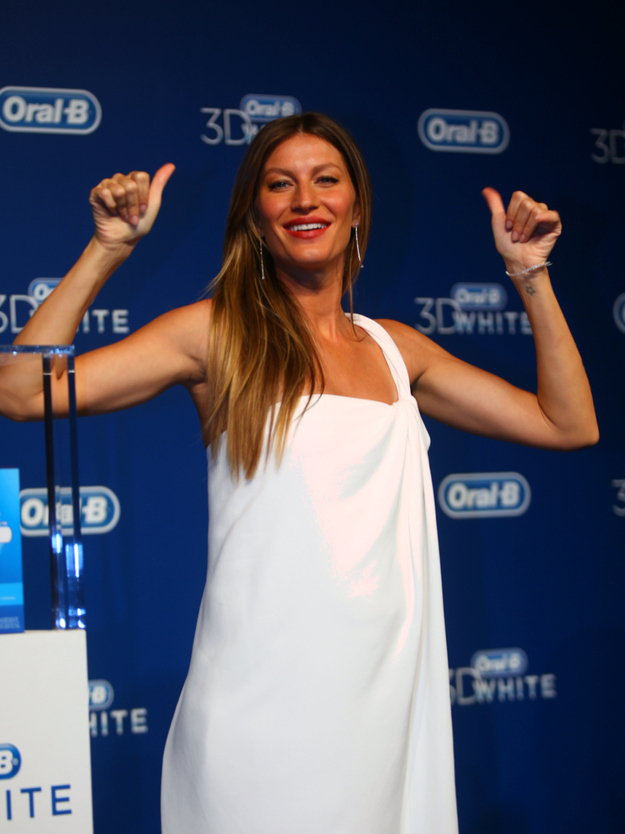 And here's one from early August: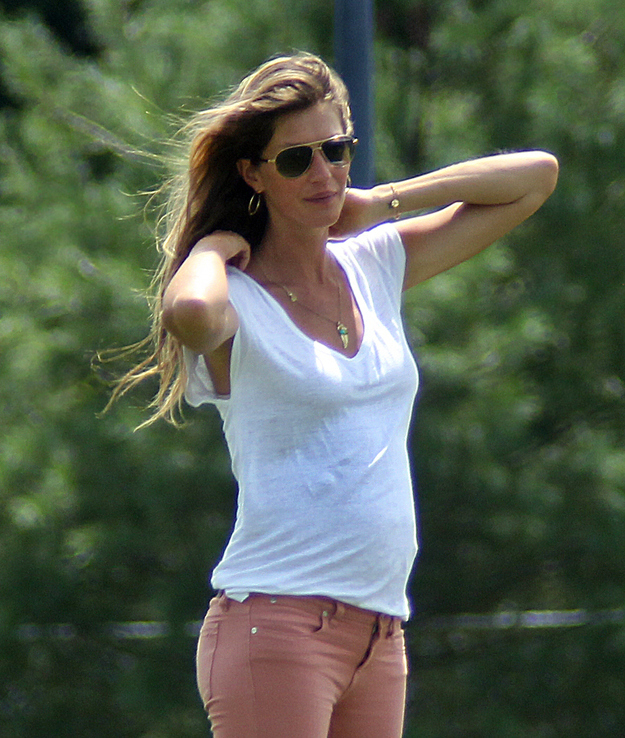 And here she is in her last trimester, looking just about the same as she always does.