"Girls" Stars Say They Can't Help Reading About Themselves Online
"The gay sites — they're really bitchy. They're the ones that sting the most."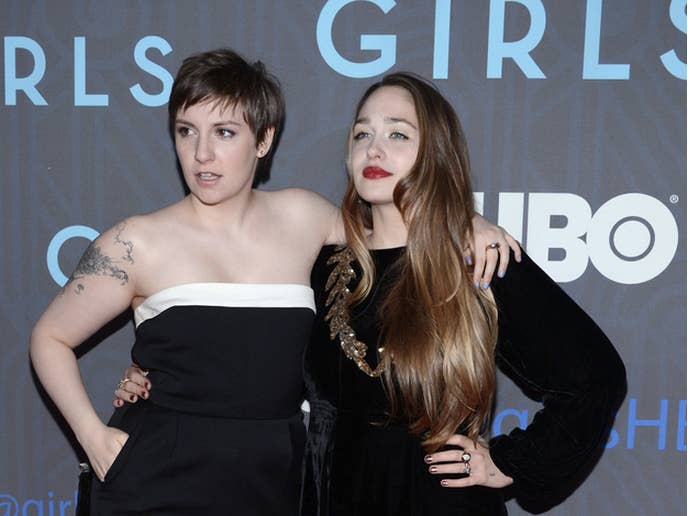 There are a few axioms for staying sane in Hollywood and on the Internet. Rule number one: don't read the comments. Rule number two: don't engage the haters.
The cast and crew of HBO's Girls have brazenly rejected this advice.
"I read the comments, and I read all of them, on blogs and stuff. I read everything. Sometimes I want to respond but I've yet to do it," Jemima Kirke, who plays Jessa on the show, told BuzzFeed Shift at Wednesday's Season 2 premiere in New York. "Sometimes I'll go to bed and I'm like, why did he say that about me? I'm a nice girl!"
In particular, she added: "The gay sites — they're really bitchy. They're the ones that sting the most. They have a way with words."
Haters of Girls and its creator and star, Lena Dunham, are a varied breed. Critics, bloggers, and people who just happen to have Twitter accounts have complained about every aspect of the show: sex, nudity, socioeconomics, racial diversity — you name it.
"A lot of them are insane," said Alex Karpovsky, who plays Ray, about some of the various digs at the show.
But Jenni Konner, Girls' executive producer, said she enjoys the haters — mostly. "I think anyone who criticizes Lena for showing her body is like the saddest person and I pity them," she said. "But aside from those ones, I like the haters. It means people are watching. It's engaging."
And the naysayers exist beyond the comments section — Peter Scolari, who played Dunham's father on the first season — has dealt with them in real life. "A blogger came up to me on the street and started criticizing the show. She was complaining about ageism and gratuitous sexual energies," he said. "And I said to her, 'I have no desire to change your opinion. But it seems like you actually enjoy the show.'"
Questlove, the drummer for The Roots, who became friendly with Dunham after she appeared on Late Night With Jimmy Fallon, also revealed himself as a reader of stinging Girls criticism. "Was Gawker invited to this? I'm just curious," he asked, scanning the line of reporters on the red carpet. "No one in the blogosphere has snarked Girls better than they have. It's ... interesting reading."