1.
This man mistook his tent peg for a nose piercing.
2.
This grumpy guy in a sombrero basically became a meme.
3.
The campsite flooded pretty much immediately.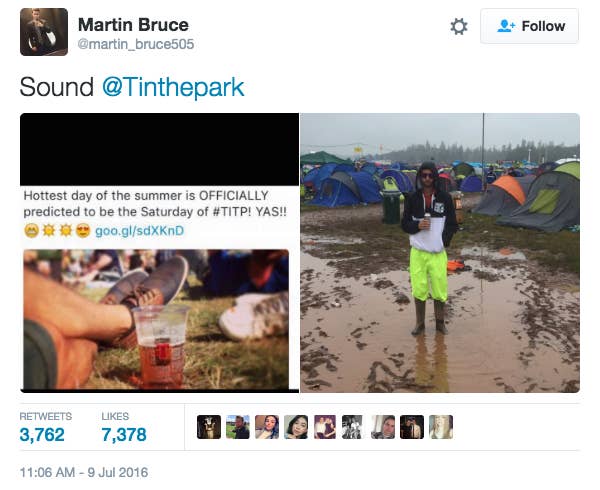 4.
But the mud didn't stop folk getting romantic.
5.
And people just slept in their piss-wet tents anyway.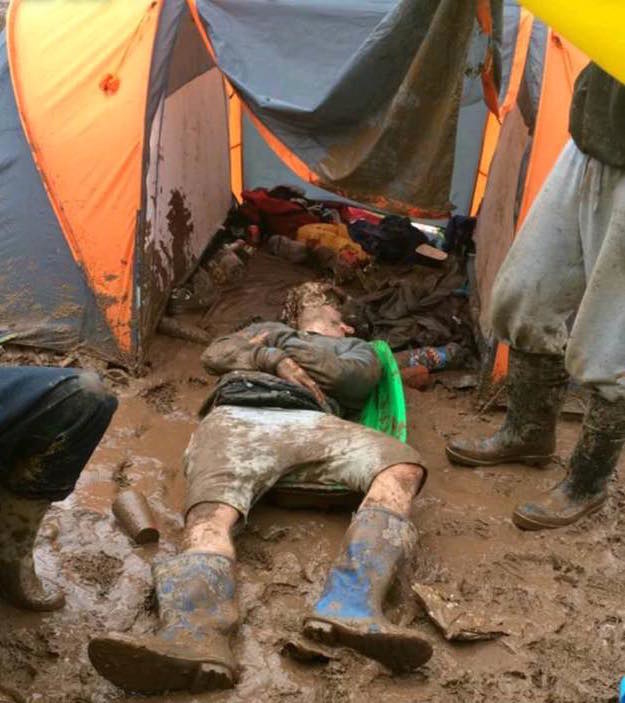 6.
Radiohead showed up.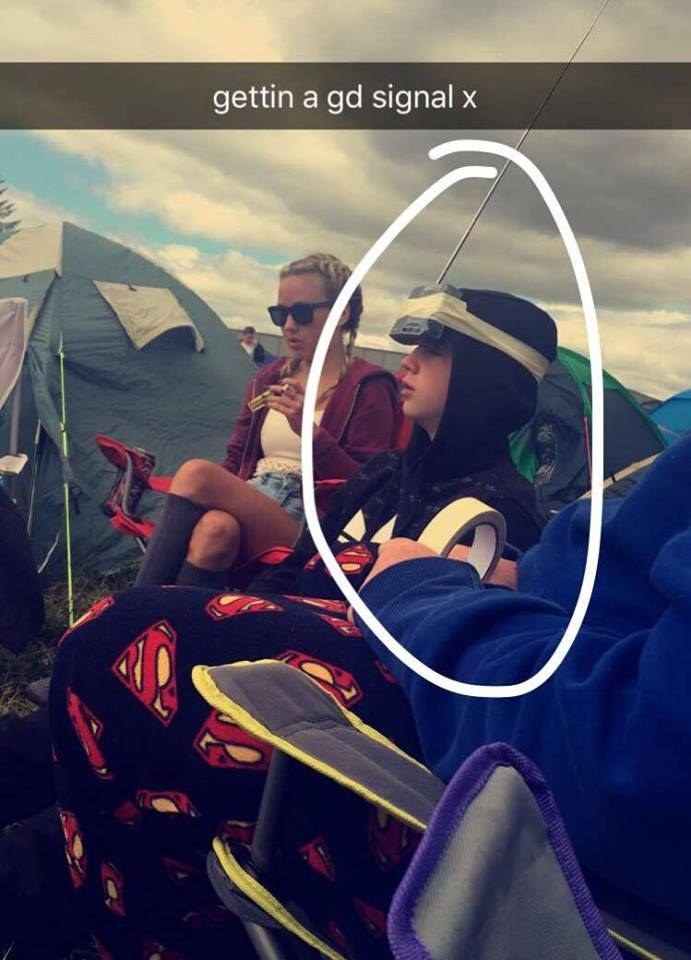 7.
This girl went for a wee swim.
8.
Someone had a wee nap in the slam tent.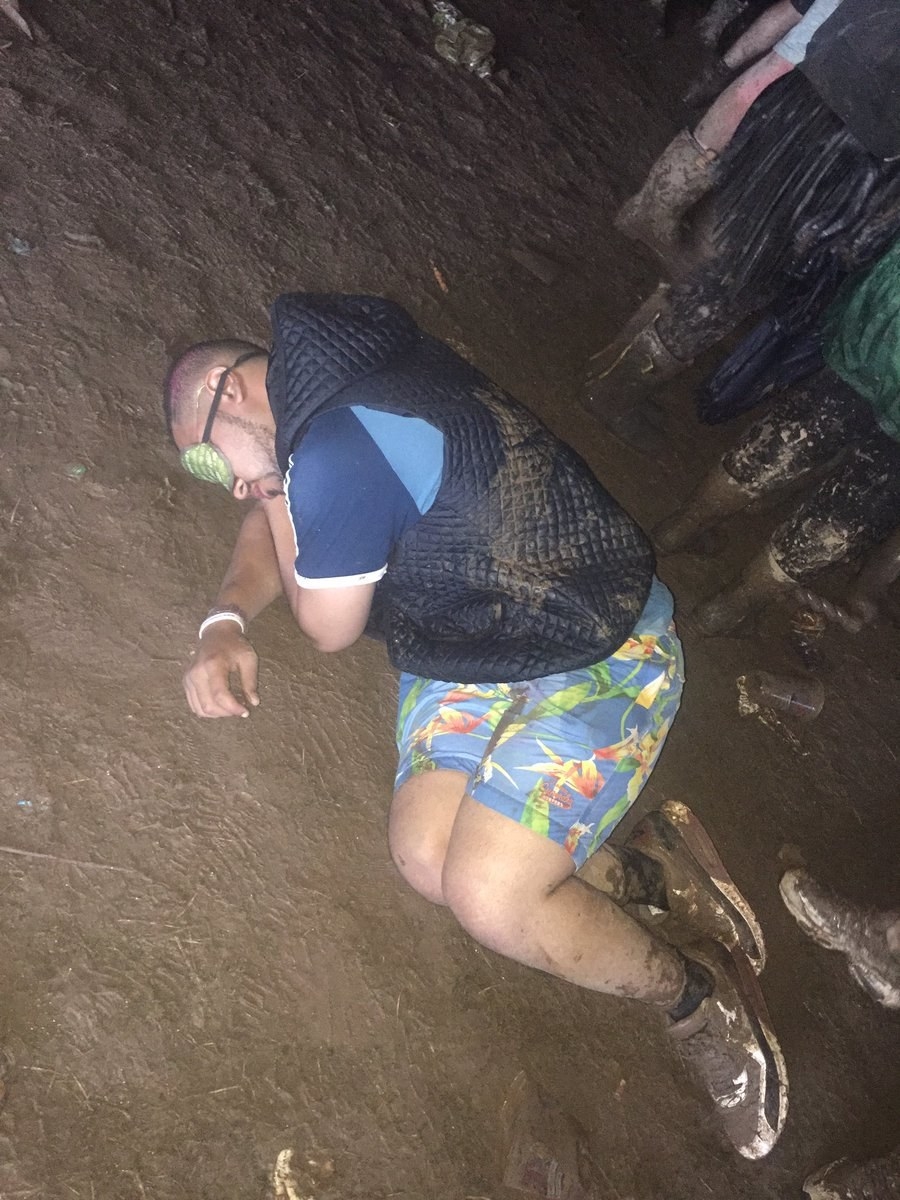 9.
This man brought his recycling bin with him.
10.
"Nae sunscreen? Nae bother."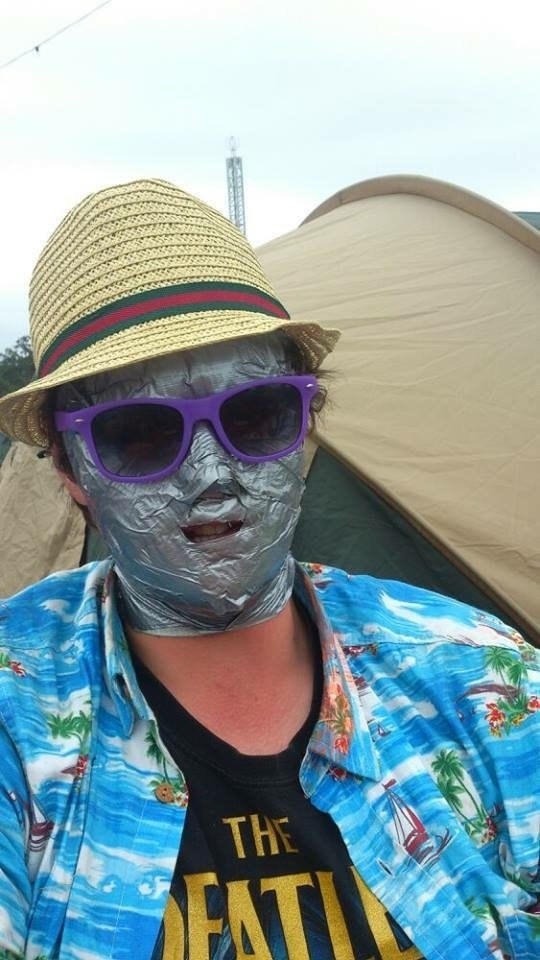 11.
A wee bam managed to throw an apple through a moving police van window.
12.
This boy decided to turn himself into a giant turd.
13.
And this bloke decided to do a spot of fishing.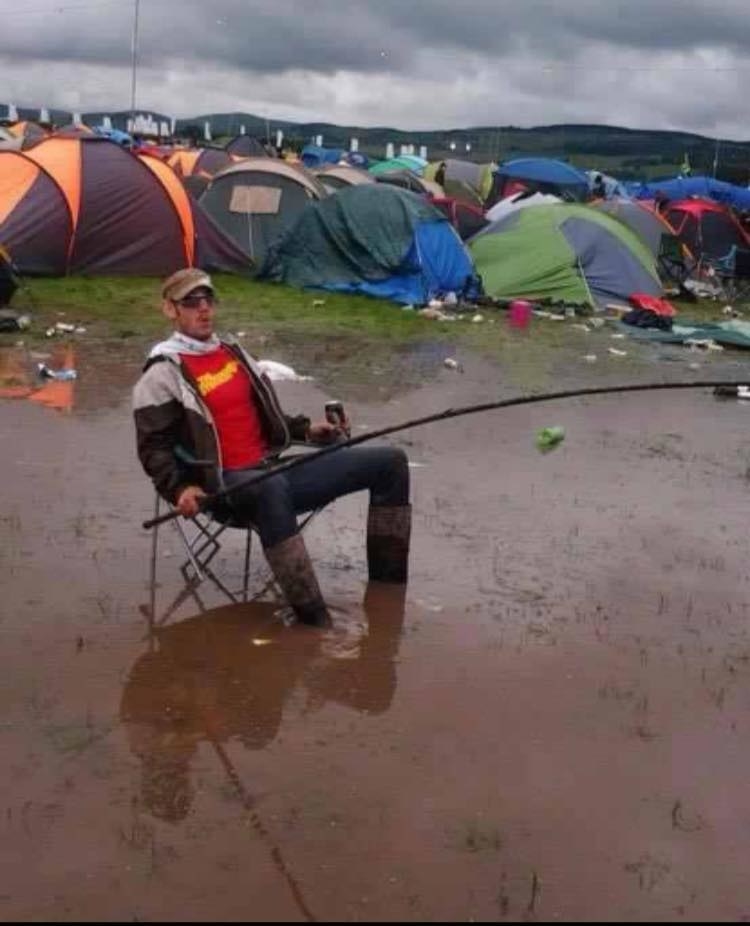 14.
A man made out with himself on the big screen.
15.
These guys "borrowed" a urinal.
16.
Someone was spotted smoking fags through a medical breathing tube.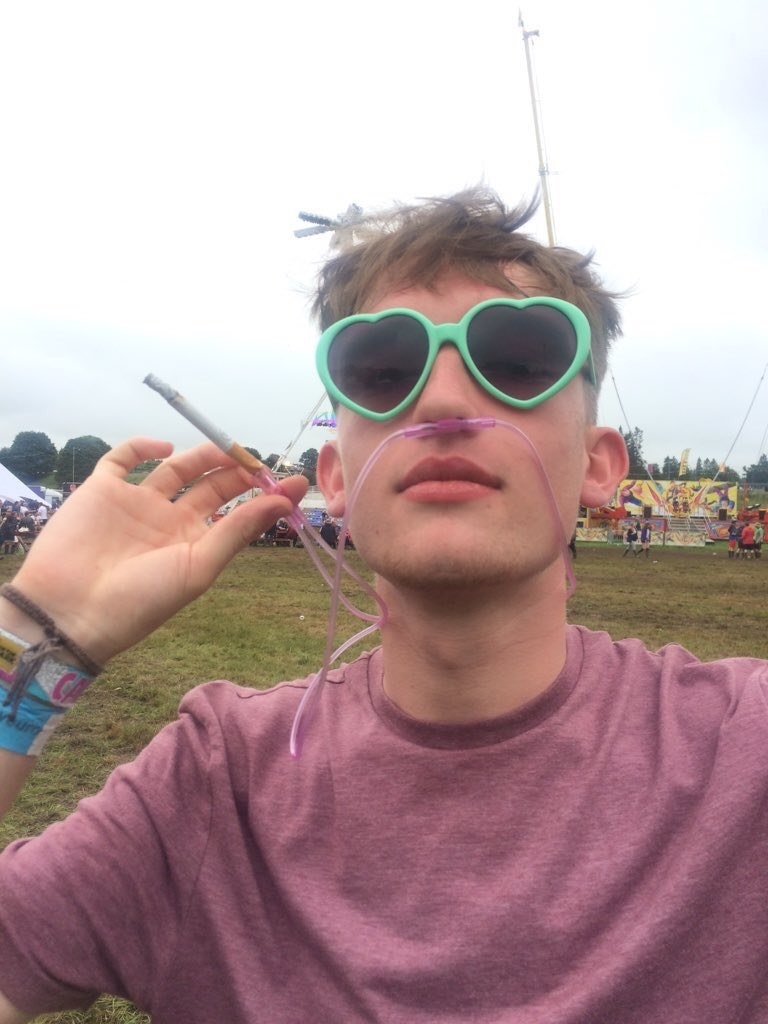 17.
And this weirdo decided to use his toes.
18.
This "overtired" teenager thought he was a cow.
19.
This lively lad showed off his incredible moves.
20.
A hygiene-unconscious teenager drank a load of vodka out of his welly.
21.
This lad bought a "four-man" tent online.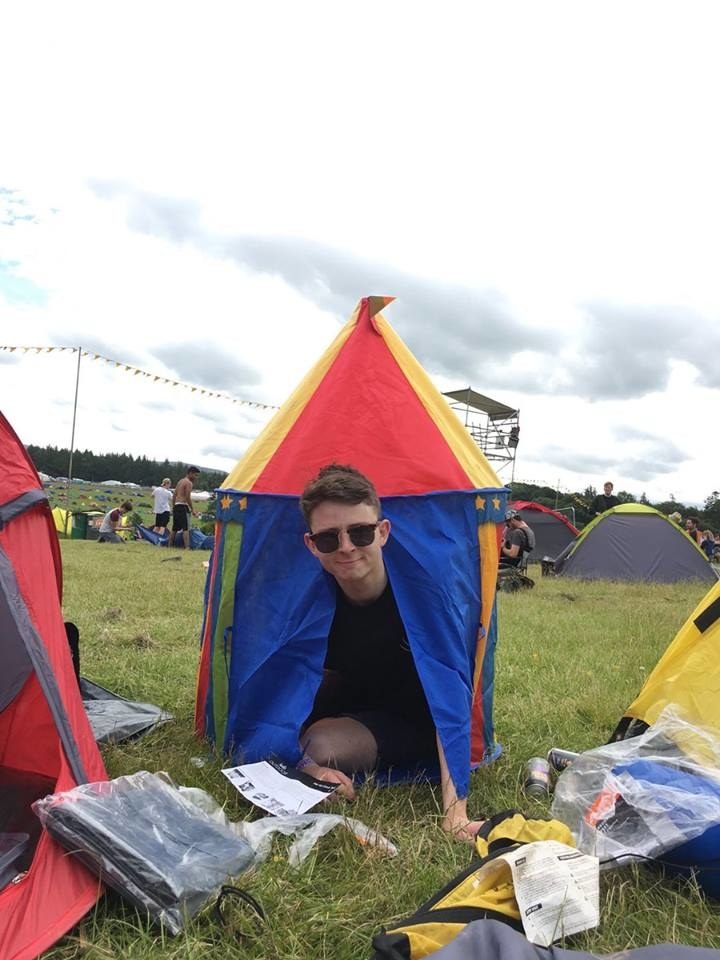 22.
And this girl did pretty much the same thing, but with bottles.
23.
And, of course, someone managed to steal an entire cash machine from the main arena.