1.
When this Paisley dad invented a new hangover cure.
2.
When this dad committed a cheese-based atrocity.
3.
When Devlin's dad decided shop mannequins just weren't reliable enough.
4.
When this dad made sure his wee princess wouldn't have to eat Spanish food in Magaluf.
5.
And Erin's dad protected her from scurvy.
6.
When Wee Joe decided he didn't need Ikea.
7.
When this Glaswegian dad took April Fool's Day way too far.
8.
When Mary Jane's dad got her this thoughtful gift.
9.
And Grant's dad went one better.
10.
When Ben's dad took his love of Farmfoods memorabilia too far.
11.
When Rab definitely had his daughter's best interests at heart.
12.
When Jamie's dad forgot what dogs were.
13.
And Niamh's dad just couldn't get enough of them.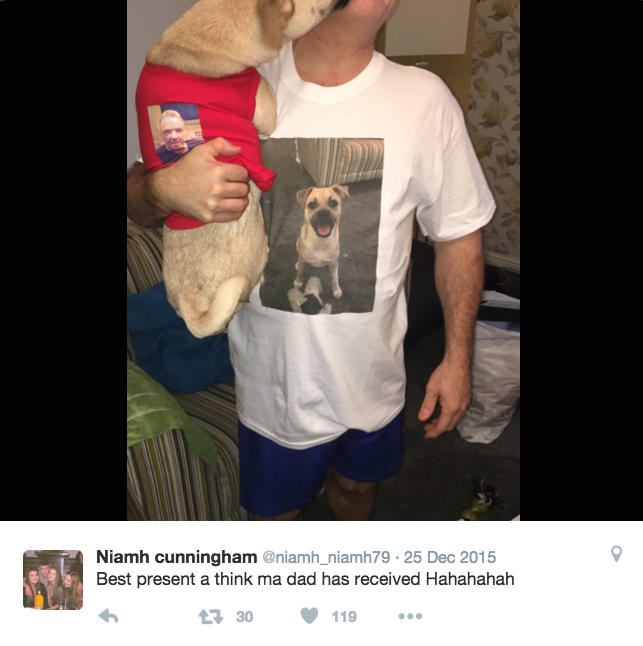 14.
When Kelsey's dad tried to teach an old cow new tricks.
15.
When this dad made his feelings for his sister-in-law very clear.
16.
When Lucy's dad just couldn't contain his grief.
17.
When this dad forgot how to breakfast.
18.
When this dad decided scarring his kid for life was a small price to pay for getting his hole.
19.
When this dad almost won a "Husband of the Year" award...
20.
...but just lost out to Bryce's dad.
21.
When Ryan's dad convinced himself he could watch Game of Thrones on this:
22.
When this dad cut mad shapes at Bella.
23.
When Robert took his love of Kelly Clarkson too far.
24.
When Mark proved he shouldn't be allowed to use Facebook.
25.
When this dad demonstrated why booze and swimming pools don't mix.
26.
And when this dad showed us what would happen if the Proclaimers got stuck in a wormhole.