1.
I'll tell you what's not worth the effort, pal: London.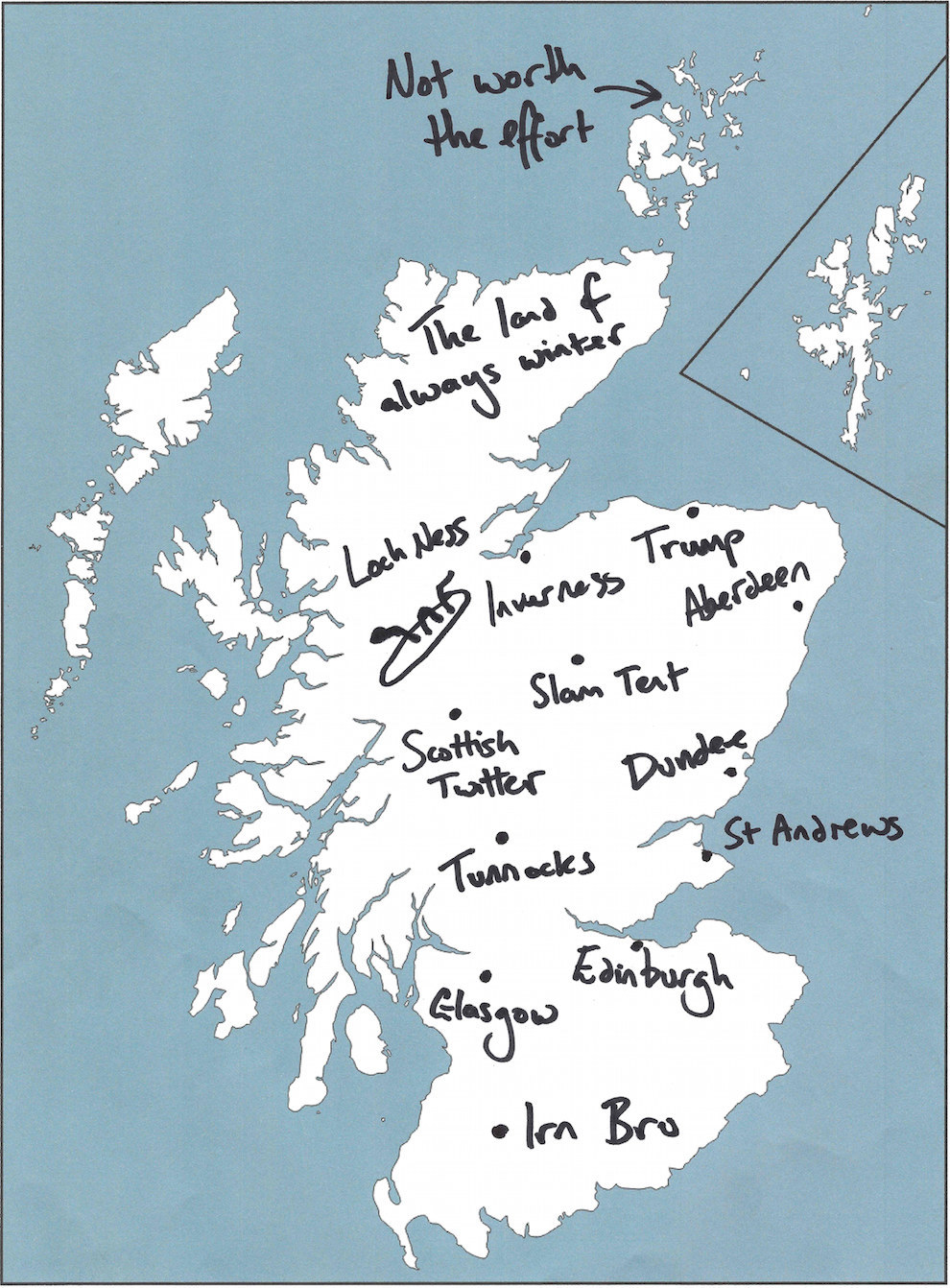 2.
This one's either bona fide art, or the work of someone who's taken a large quantity of hallucinogenic drugs.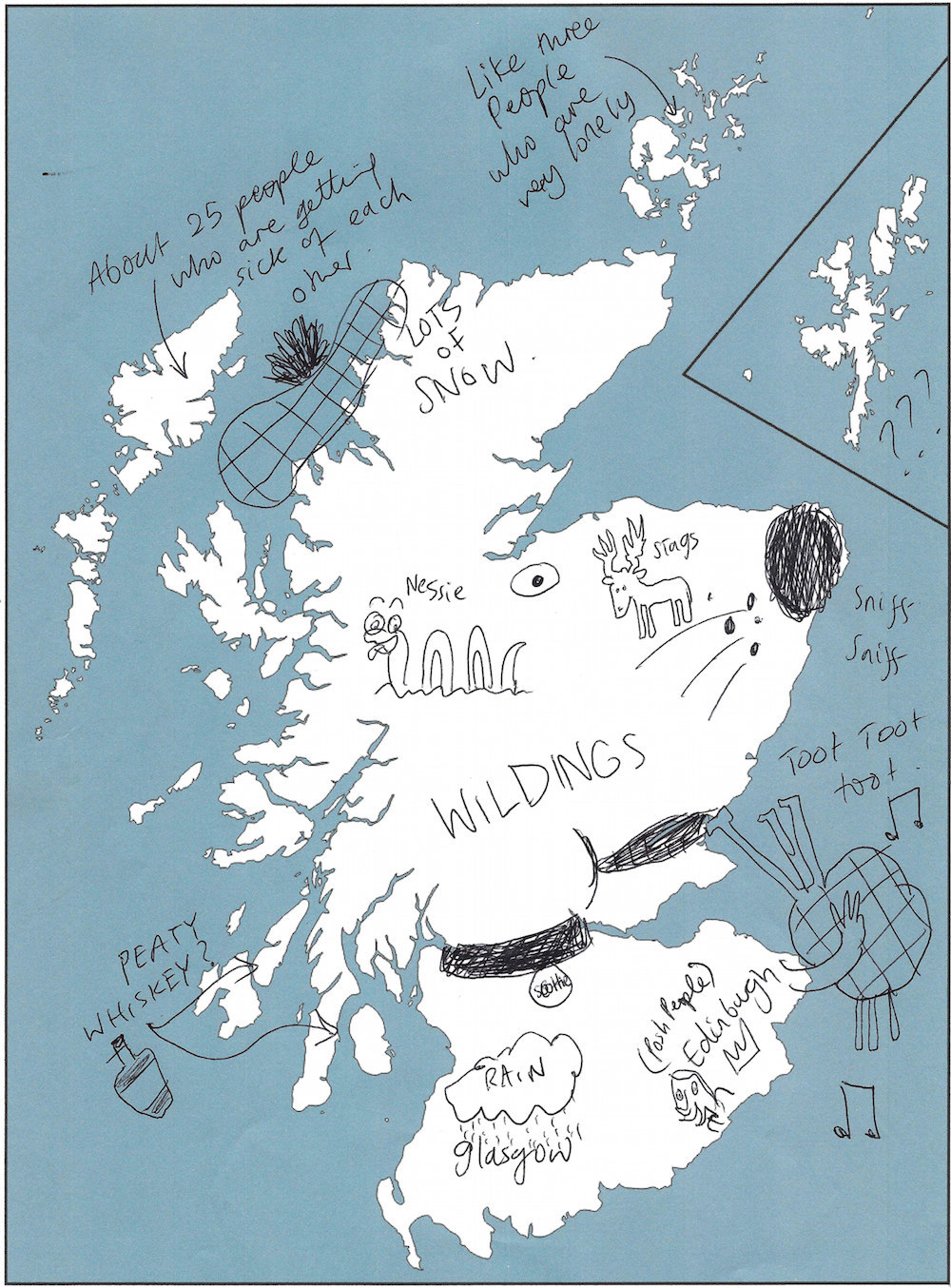 3.
This person missed an opportunity to rename Arran "Ballsack Island".
4.
Turns out that Scotland's actually afloat on a sea of Buckfast. Nice.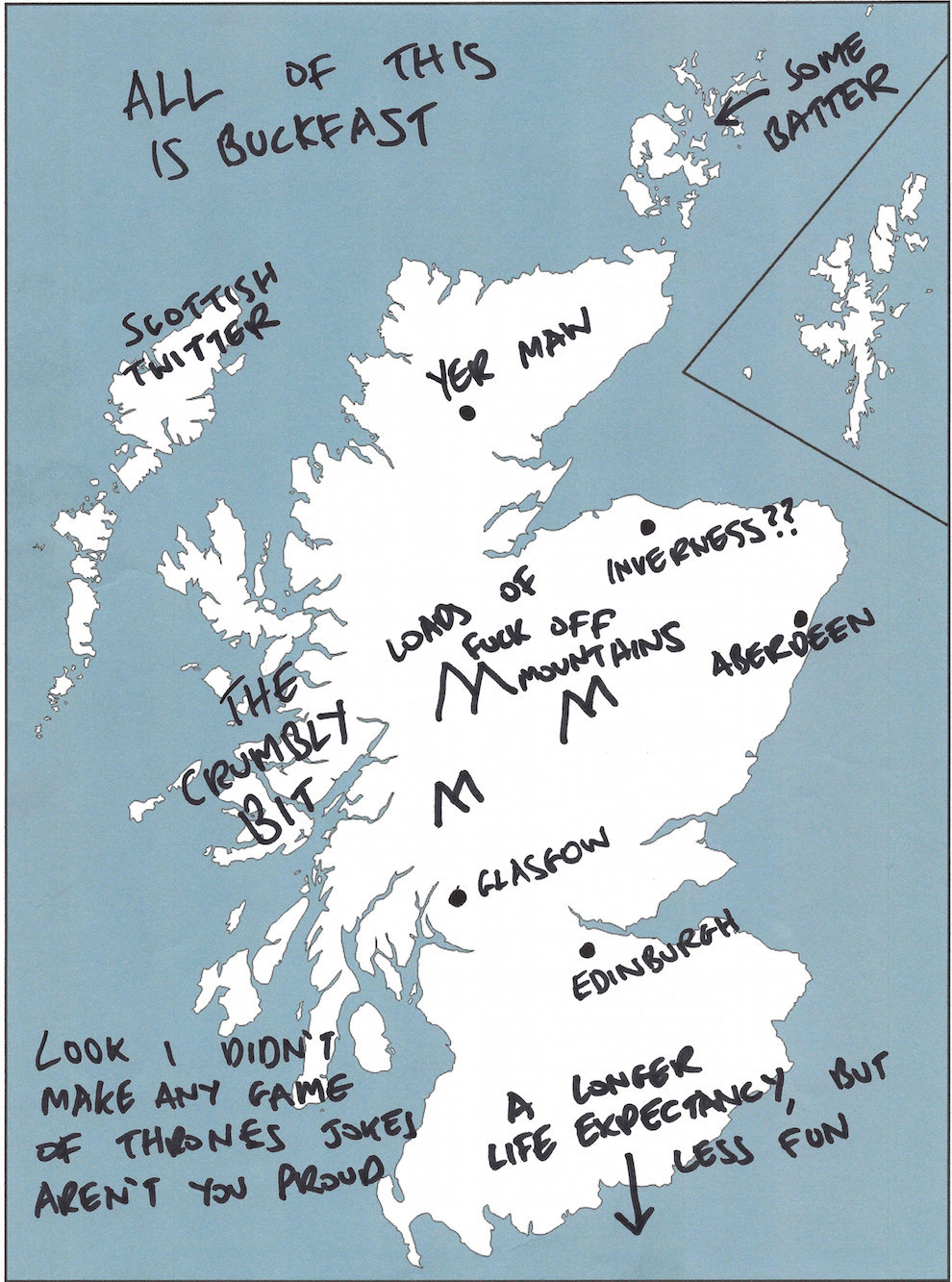 5.
"Dear Roy. Staying on Wicker Man Island. Pretty place, bit burny though. Oh, Keith got sacrificed I'm afraid. Wish you were here."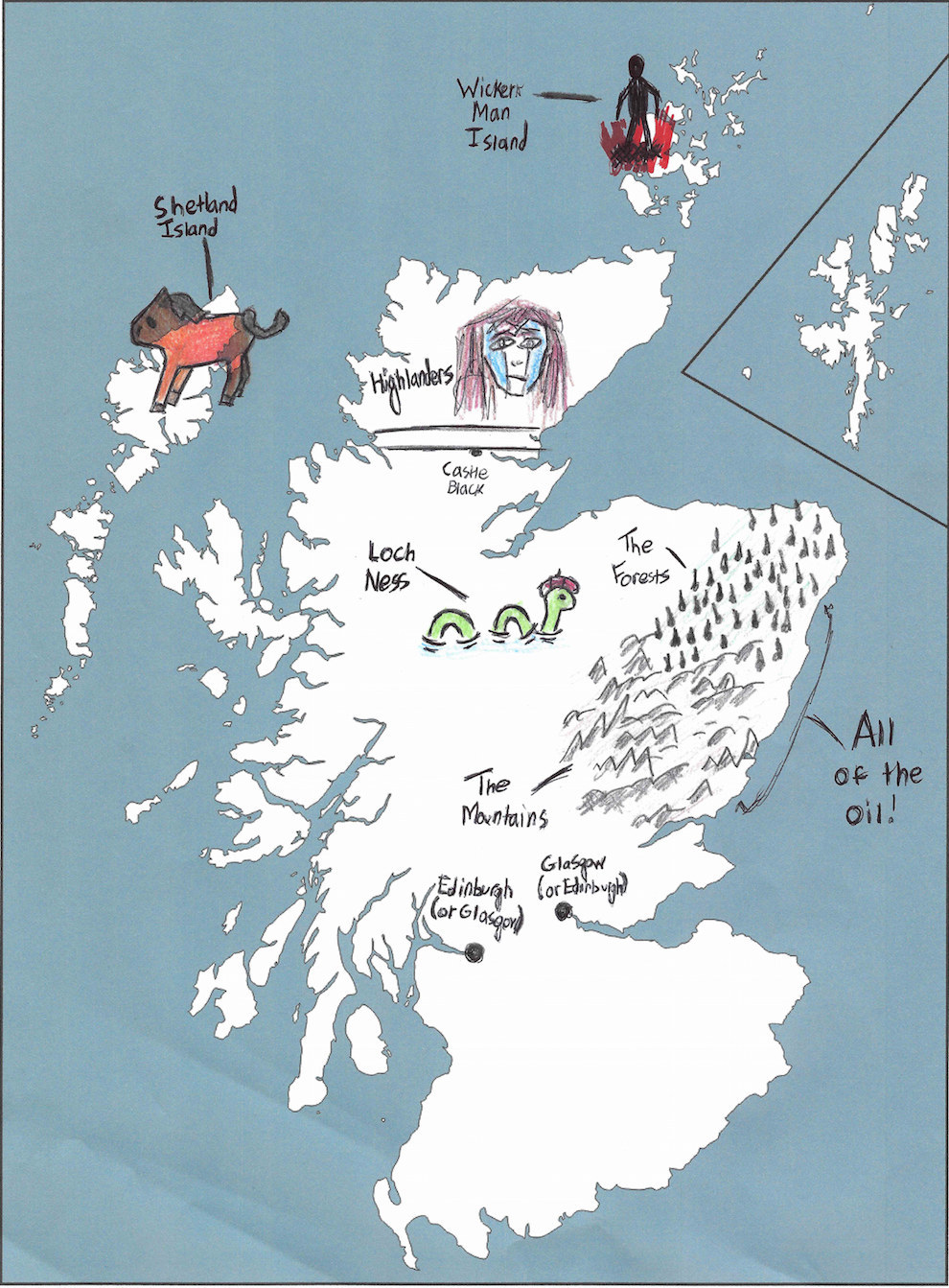 6.
"SHE'S TURNED THE WEANS AGAINST US."
7.
This person had clearly done a bit of research, but only into property prices.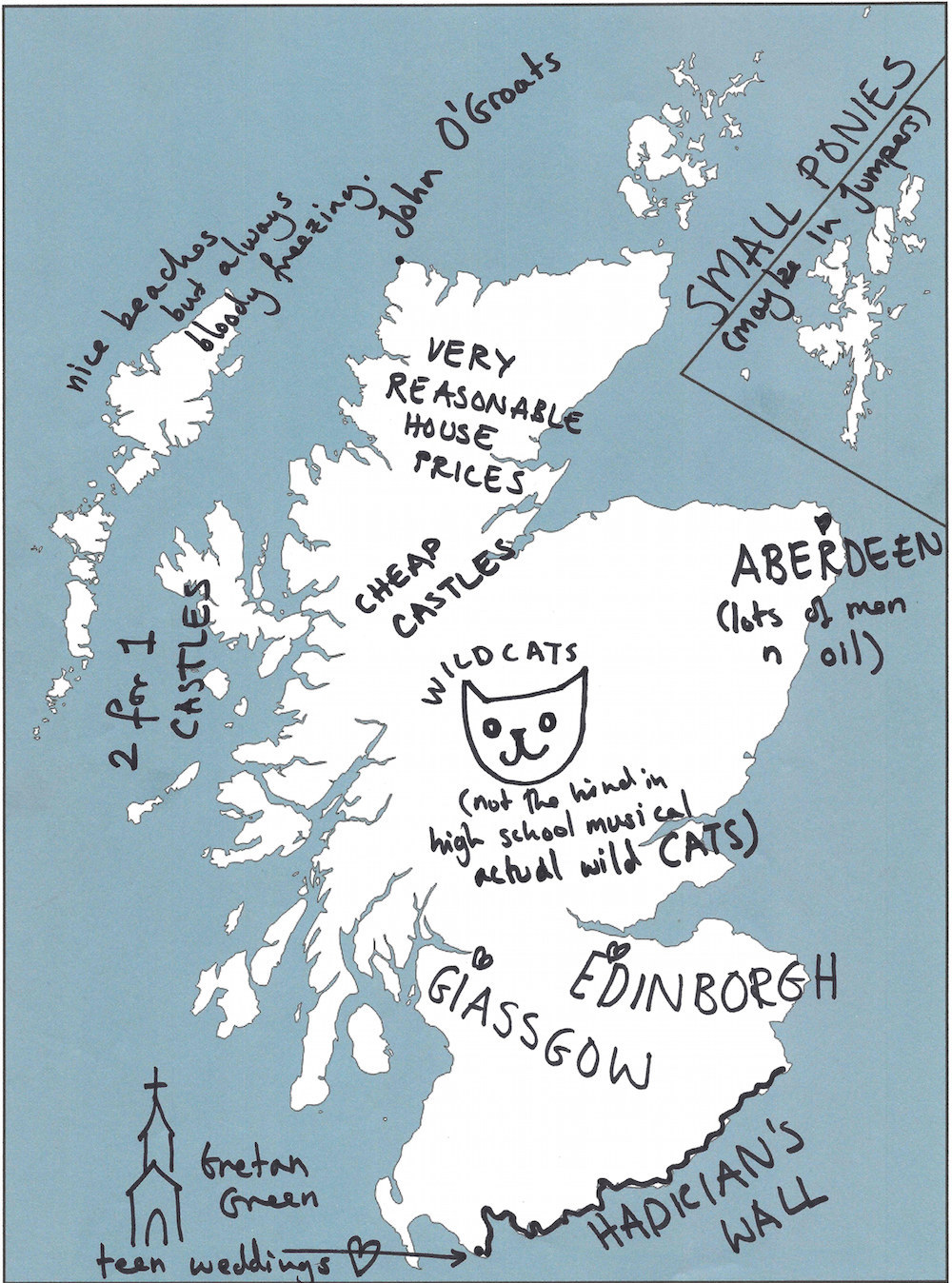 8.
"Almost England But Not Quite" is actually quite a good name for the Borders tbf.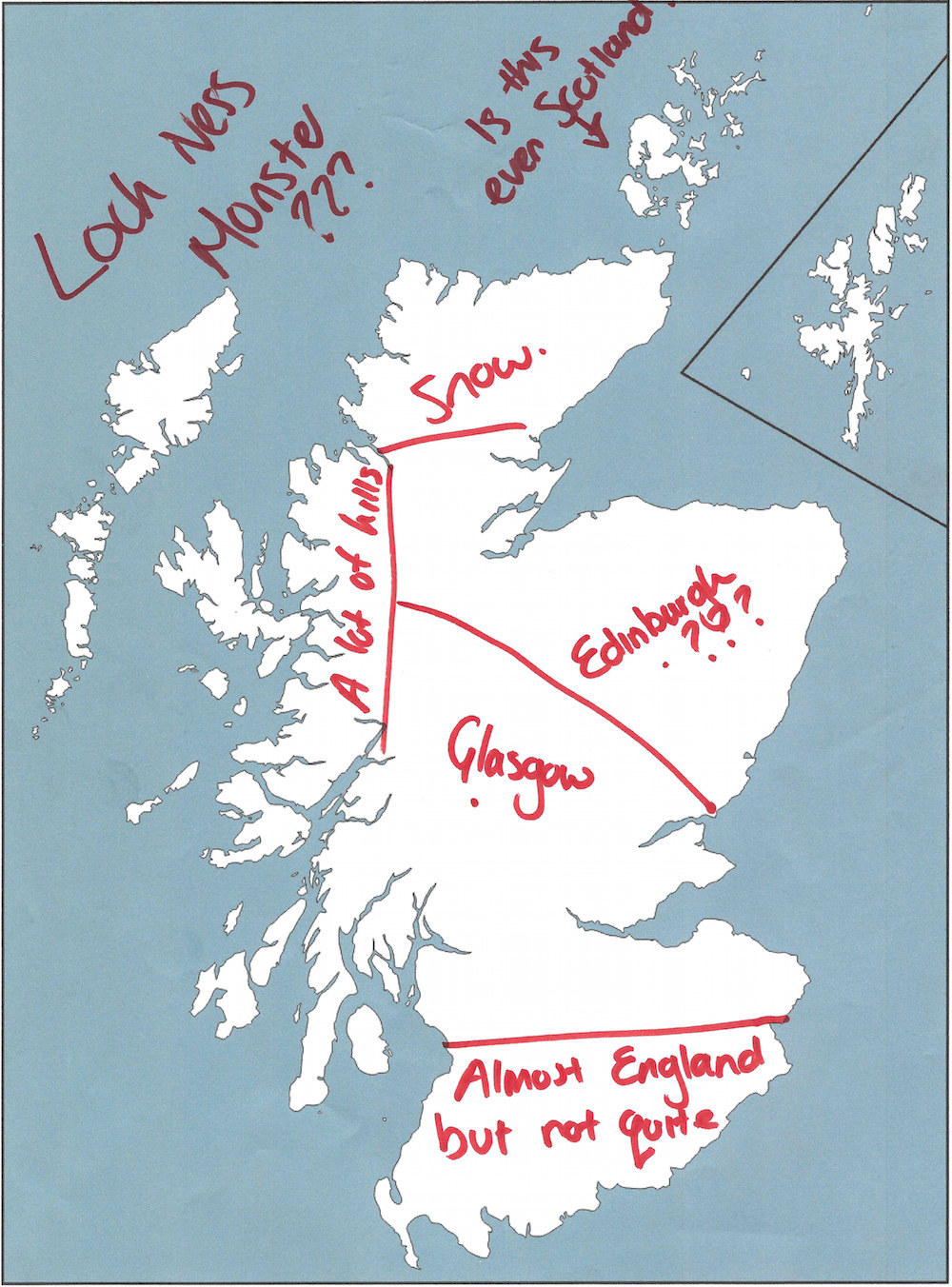 9.
Yeah mate, we're all elves, wizards, and fairies here. FFS.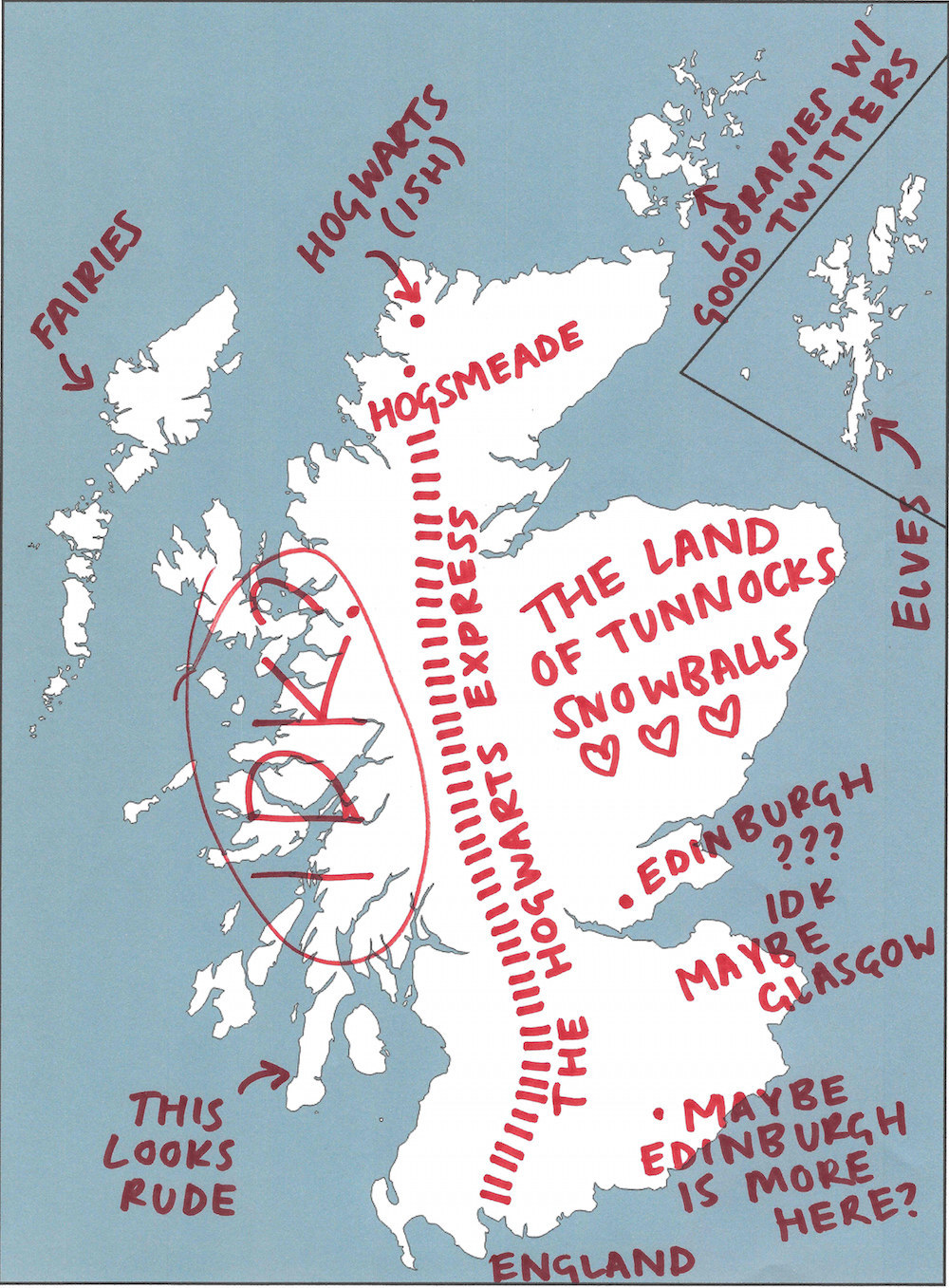 10.
Everyone really must visit the world-famous Cow Islands.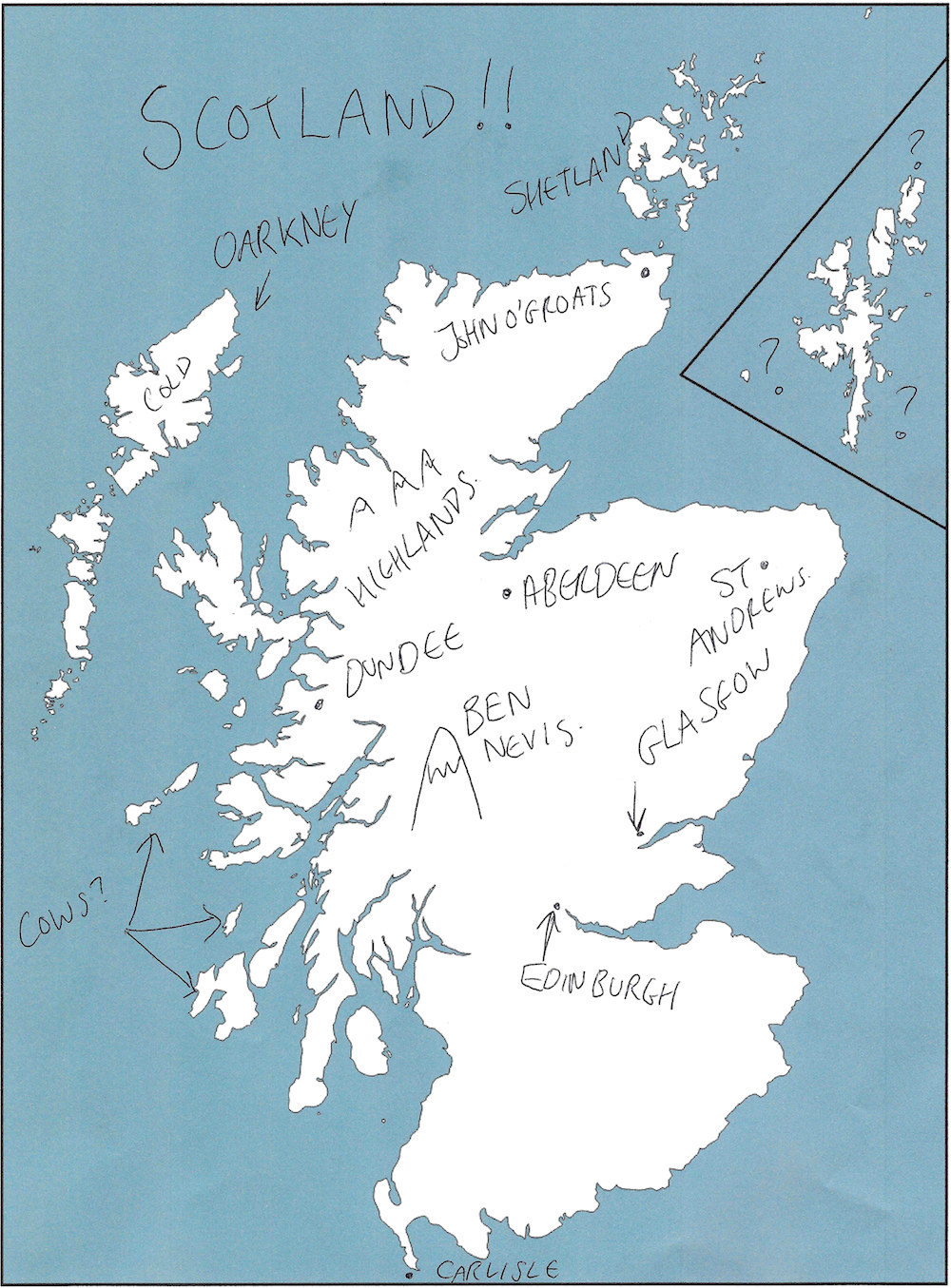 11.
This person really doesn't need to apologise: At least they didn't make any jokes about heroin or Trainspotting.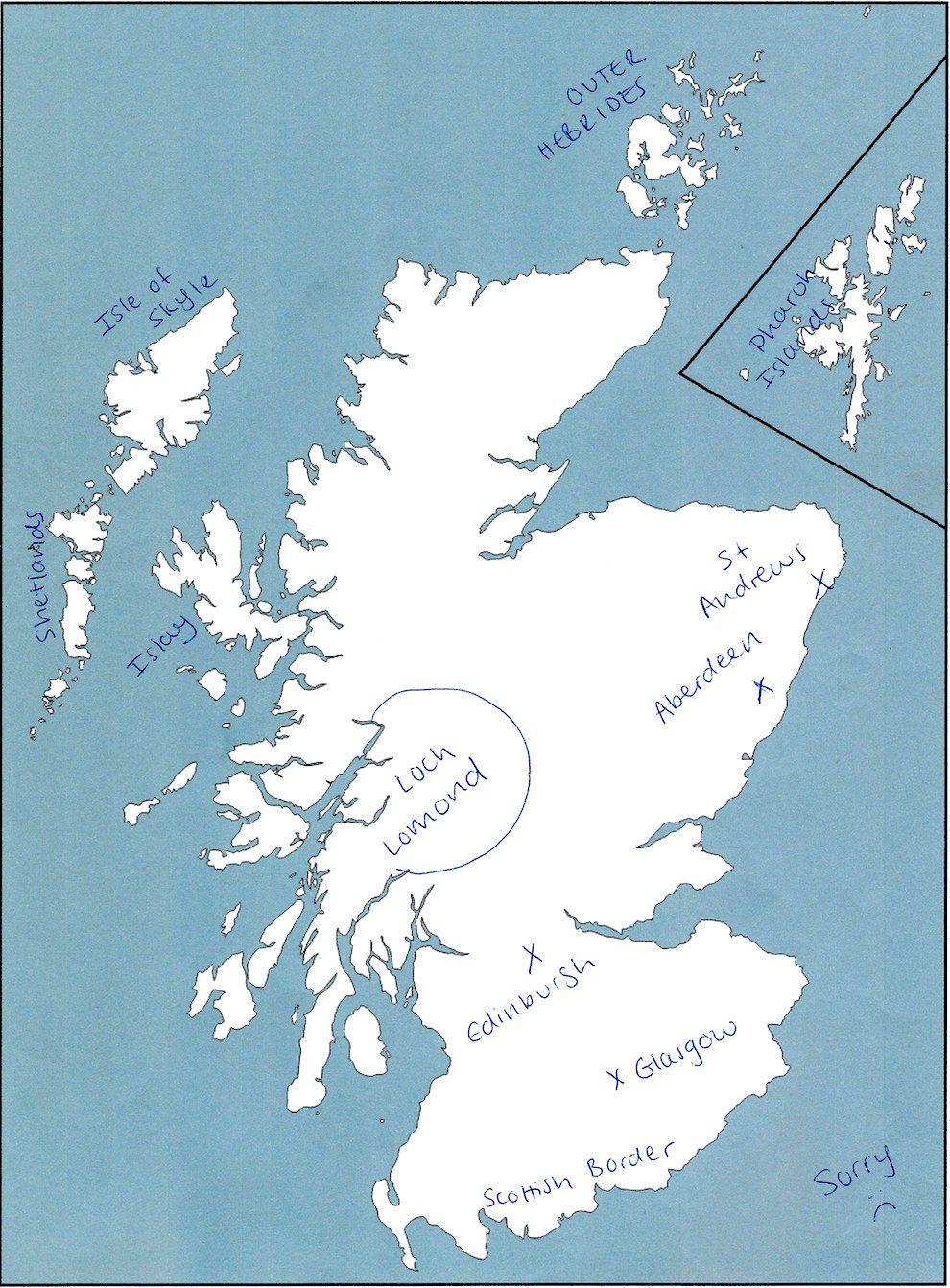 12.
And everything clearly went downhill for this person after they wrote "Tunnocks".