A Full ATM Was Stolen From T In The Park And People Can't Stop Taking The Piss
"I'm tied up in a tent somewhere near Strathallan in Perthshire."
At some point between midnight and 7am on Friday, thieves stole a cash machine from the main arena area at T in the Park, Scotland's largest music festival.
Given T in the Park's reputation as a seriously (ahem) intense festival, it didn't take long before the jokes started to pour in, mainly from Twitter.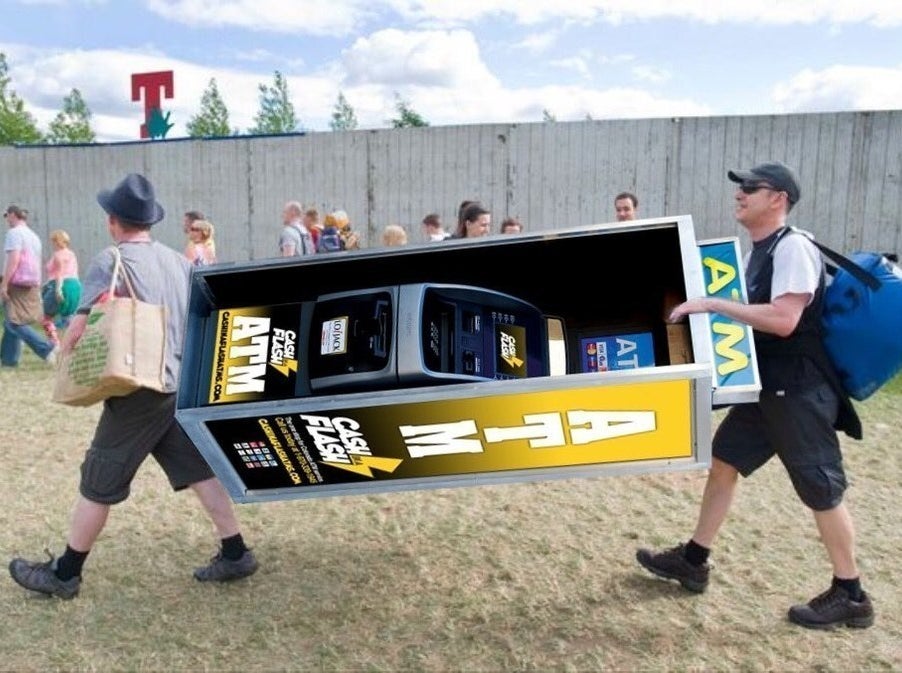 There were plenty of gags about the ATM company's unfortunate "cash on the move" tagline as well.
And (naturally) someone set up a spoof Twitter account.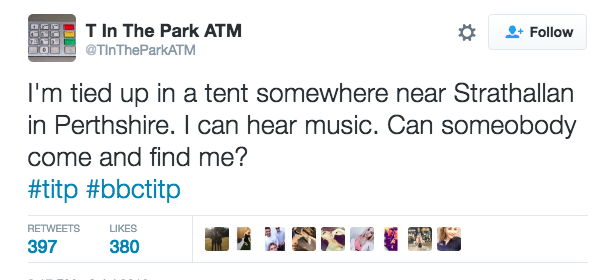 And this spoof ad popped up on an Inverness classified ads page on Facebook.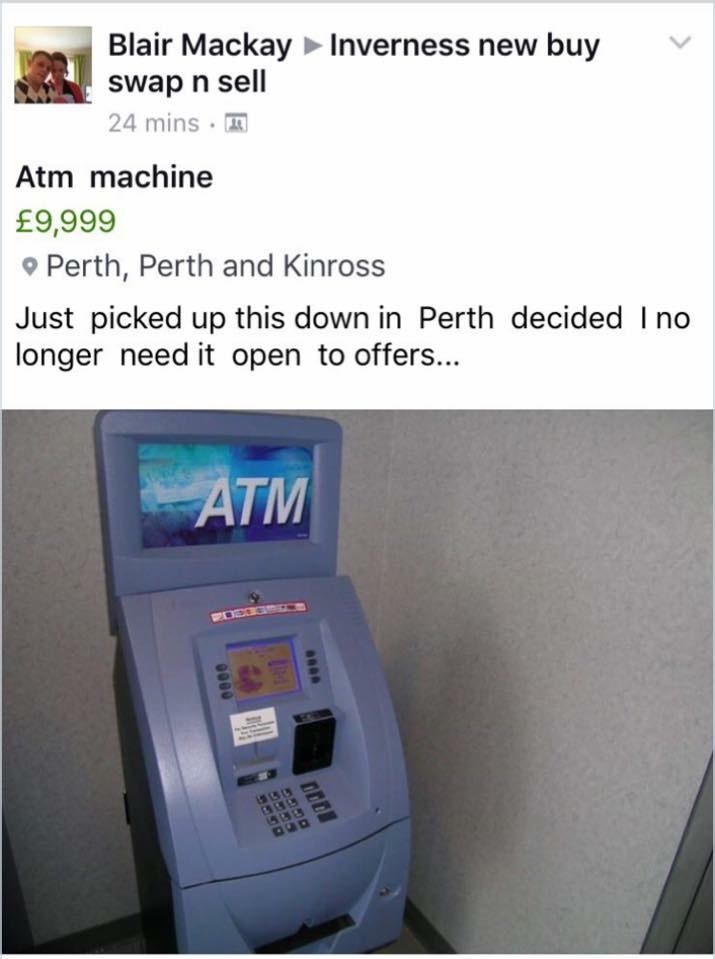 Even celebrities couldn't resist poking fun.
And the Scottish Twitter commentators were out in force too.
Loads of people wondered how the hell the thieves had managed to pull off the heist.
And a handful of people suggested that whoever managed to steal it deserved to keep the cash.
Wherever you are, T in the Park ATM, good luck and god speed.