Hold onto your motherflipping hat, because you're about to see some truly perverted burgers. Like this: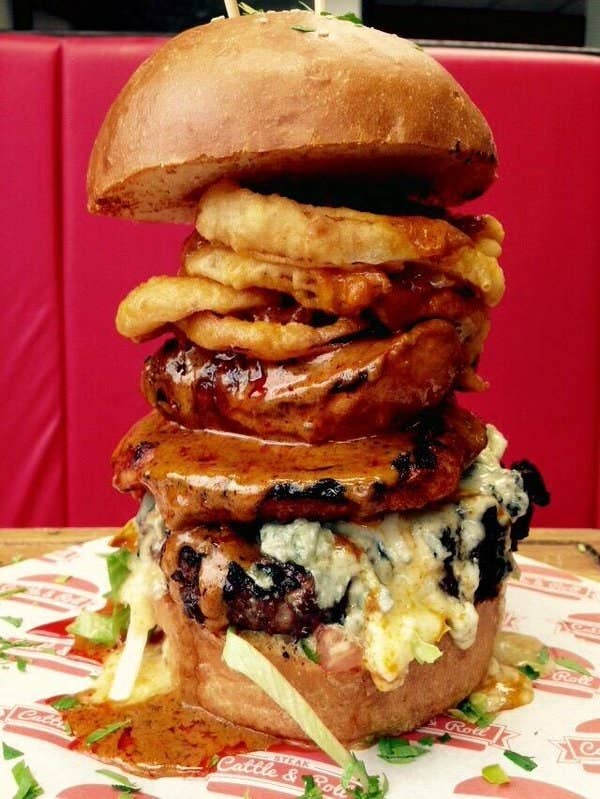 Or, if one burger isn't enough for you, what about two?
Then there's this devilish creation, which substitutes two deep-fried mac and cheese patties for buns.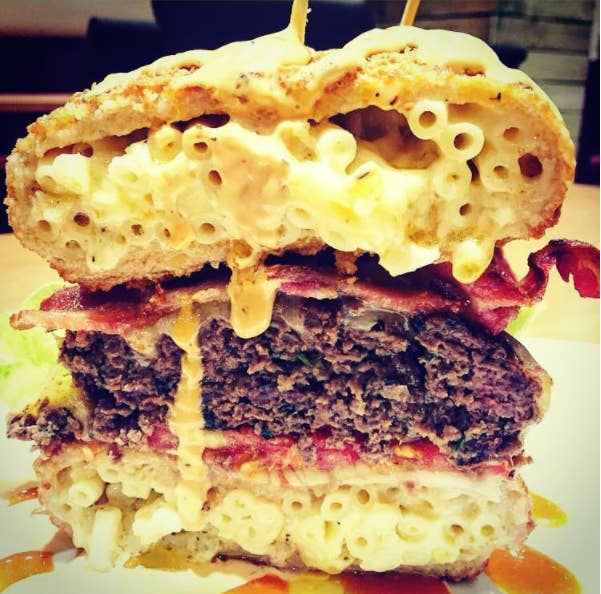 Wait, what's this? Is it...could it be...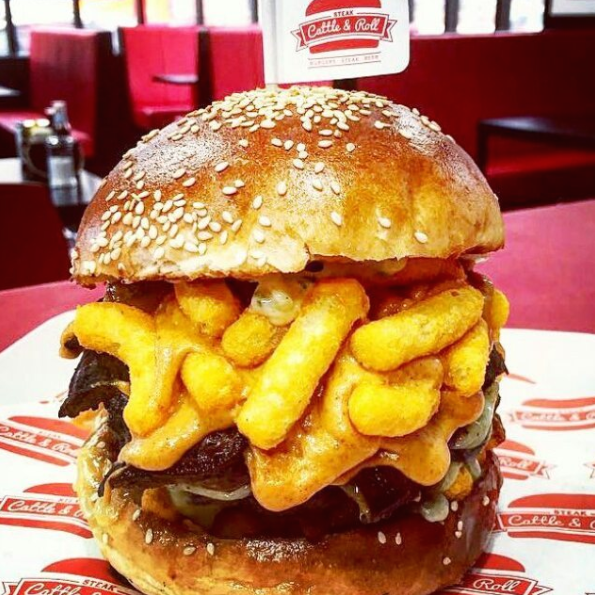 Their Canadian poutine burger is topped with chips, curd, crispy bacon, aioli and gravy. Ooft.
And here's a burger smothered in chilli mac and cheese, bacon, more cheese, jalapeños, and cheese.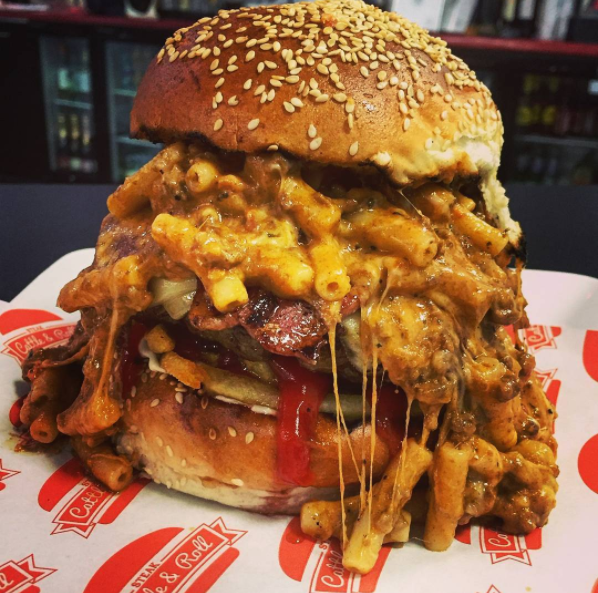 Can't decide between sweet or savoury? Well, here's an shameful doughnut burger just for you.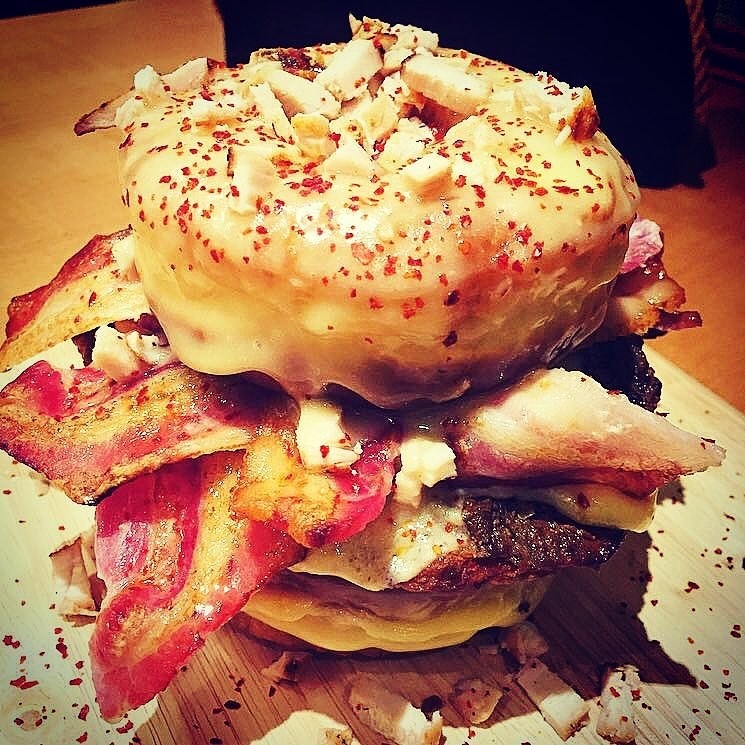 They don't just do burgers, either. Look at these loaded fries.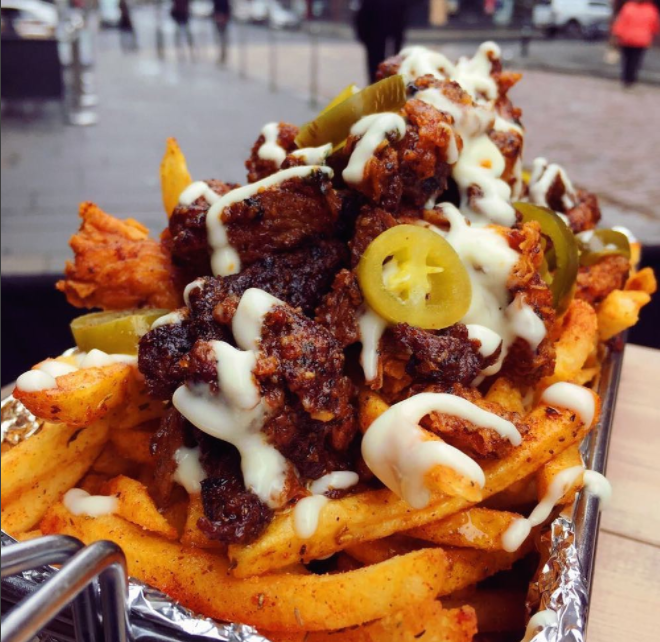 They also do insane mac and cheese-filled toasties.
And if you think you can handle it, you can round off your meal with one of their giant freakshakes.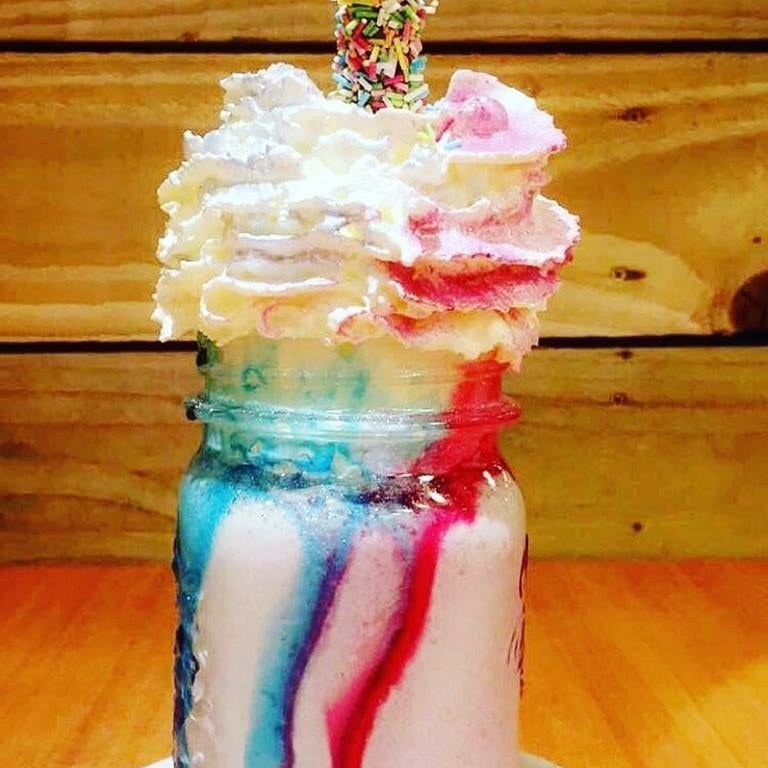 Like this raspberry bubblegum unicorn shake filled with edible glitter, or a banana and candyfloss shake topped with butterscotch sauce and a whole churro. *Calls the police*
There's only one possible reaction to this delicious, smutty, OTT food debauchery: