3.
When he just really wanted some cake.
4.
When he cheerfully admitted to wearing a corset.
5.
And just as cheerfully admitted that he prefers whipping to history lessons.
6.
When he couldn't remember which Outlander scenes he'd been in.
7.
When he gave us a valuable history lesson.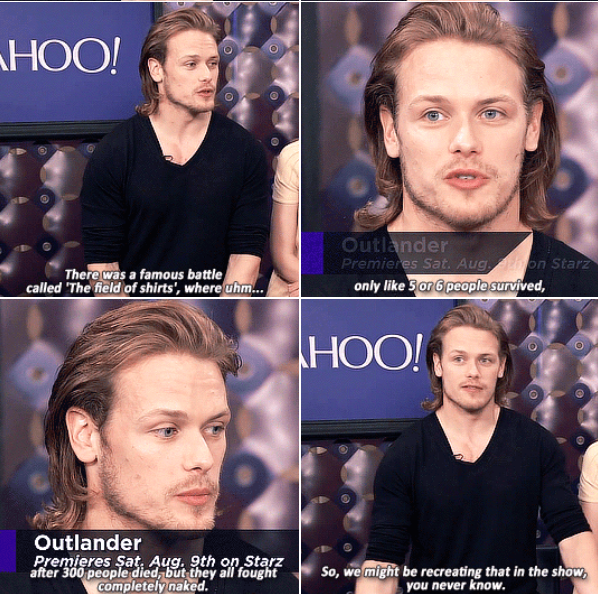 9.
When he admitted to watching his steamy sex scene with Cait... with Cait.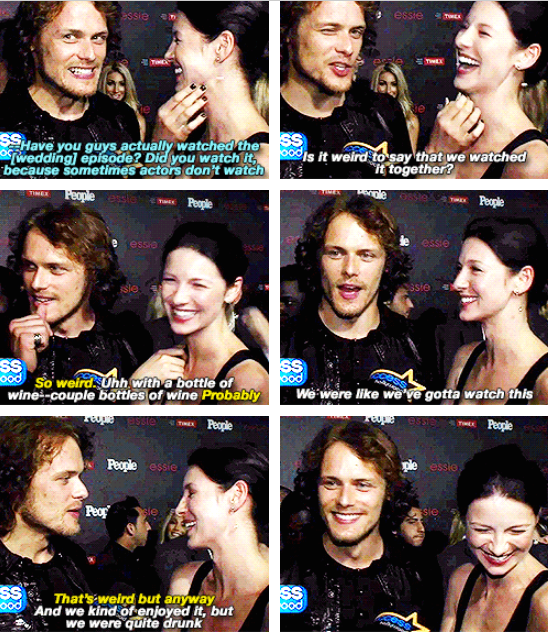 10.
When he tried to preserve his rugged, manly image.
12.
When he made this spot-on point about Fifty Shades Of Grey.
13.
When he was hilariously rude to Cait.
15.
When he was each and every one of us when it comes to his TV-watching habits.
17.
When he rated Outlander porn parodies, and made us all die of thirst.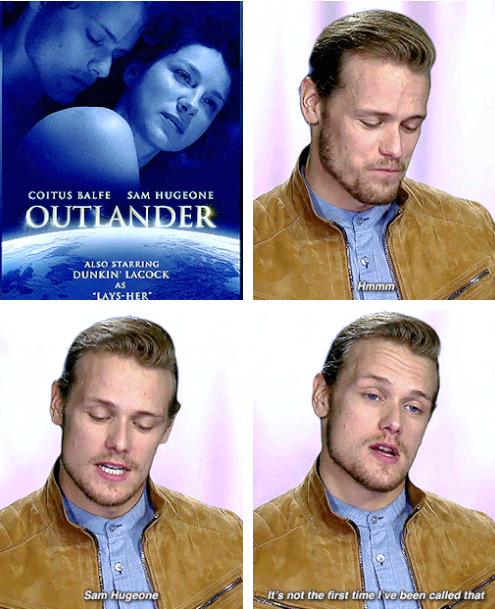 18.
And when he finally landed his "dream role."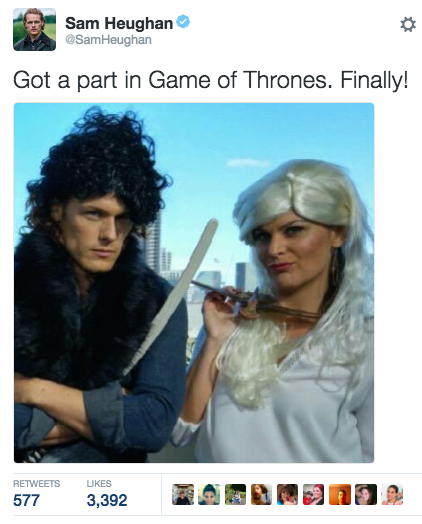 Please never, ever change, Sam.