If you thought Sir Patrick Stewart couldn't get any more awesome, think again, because he and his wife just welcomed this adorable dog into their home.
As you can see, Ginger is incredibly savage and mean.
Since Ginger arrived, she's been spending time snoozing on the sofa with her foster dad...
...splashing around in the pool...
...and, of course, getting lots of cuddles and kisses.
Congratulations, Ginger Gurl, you've definitely got the most awesome foster parents ever.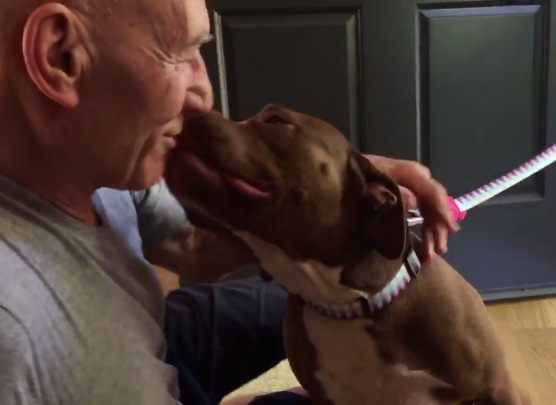 If you want to learn more about fostering dogs, or you want to apply to adopt Ginger, contact the ASPCA or Wags and Walks in the US, or the RSPCA in the UK.