Take a look at this oh-so-dainty rainbow unicorn cake.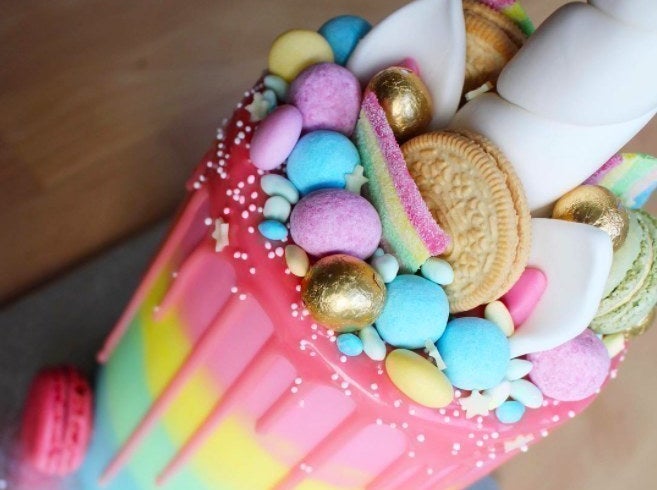 Isn't it adorable? It's covered in vibrant buttercream, and topped with chocolate, raspberry, and pistachio macarons, bon bons, gold leaf, and a fondant horn.
And this spectacular sponge, piled high with doughnuts, chocolate orange slices, and Oreos.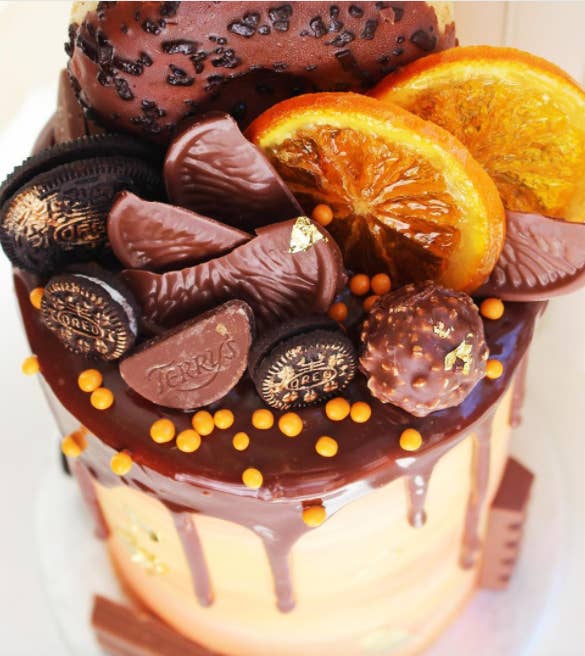 These amazing cakes are the work of 23-year-old Lily McLeod, a self-taught baker from Glasgow.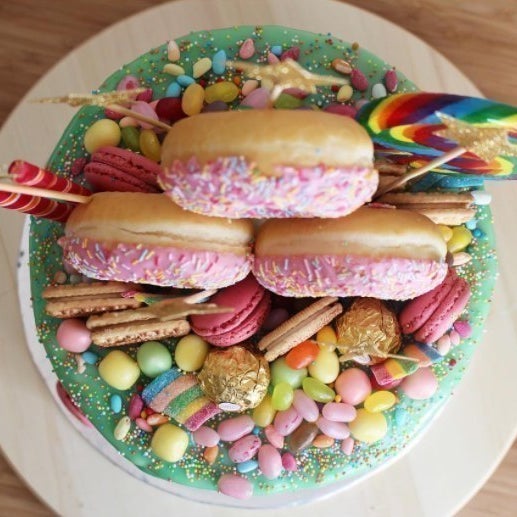 After graduating from university with a degree in Fine Art, Lily was diagnosed with tendonitis and chronic pain, which affected her career options. She says, "Baking cakes has been a life saver for me, I struggled to find something I was able to do after my diagnosis. Making cakes was a great way to keep myself busy and happy."
This cute cake celebrates Canadian café chain Tim Horton's, which will be opening in Glasgow soon.
It's covered in salted caramel, and topped with a white chocolate ganache, homemade "timbit" doughnuts, Tunnock's teacakes, and maple syrup. Yes please.
And this beautiful "Purple Rain" cake is Lily's tribute to the late singer and recording artist Prince.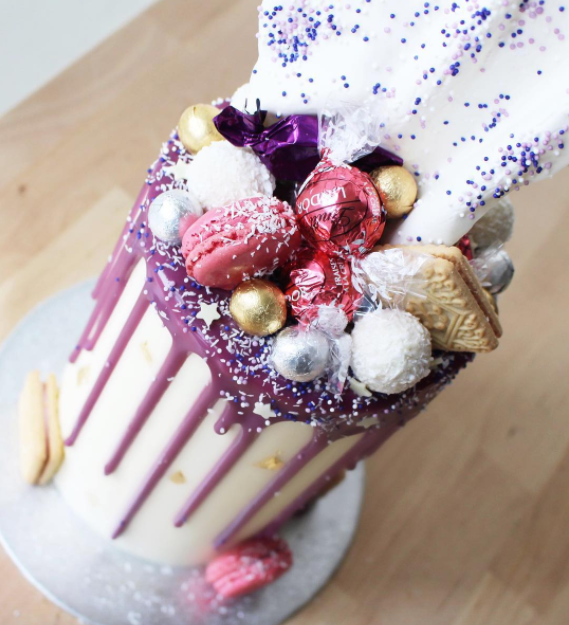 She makes music-inspired celebration cakes too, like this colourful, Beatles-inspired sponge.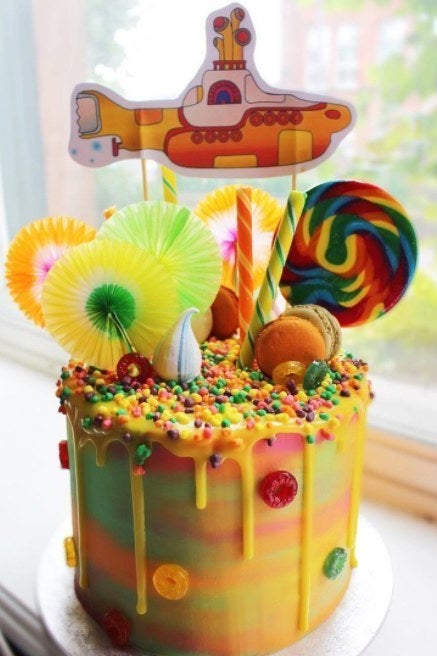 All together now: "We all live in a yellow submarine..."
And who wouldn't love to get a hajj cake like this?
Topped with halal candy, doughnuts, bon-bons, and pistachio macarons. 💖
And if that wasn't enough, Lily also sells freakshakes.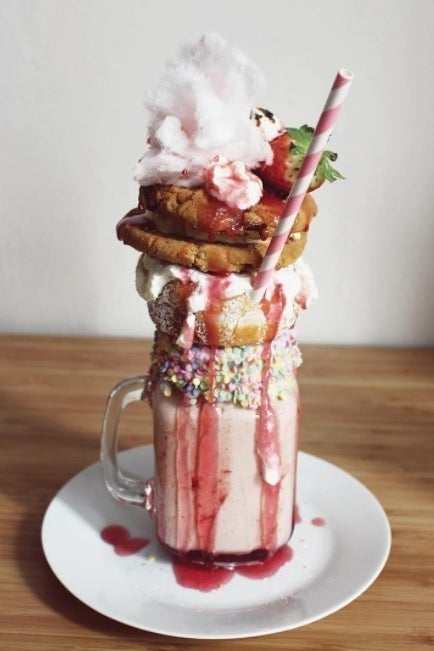 This is an ice-cream milkshake topped with a doughnut, white chocolate, strawberry syrup, an ice-cream cookie sandwich, whipped cream, toasted marshmallow, honeycomb, candy floss, and (of course) sprinkles. Woahhh.
So next time you're in Glasgow, you should definitely check out her fancy AF creations.