The 2015 theme for Pride Glasgow was #BeHappy, so we went along to ask people what makes them happy about being LGBTQI in Scotland, or just in general.
1.
Jack: "My best friend's gay wedding cheeseboard / cheese."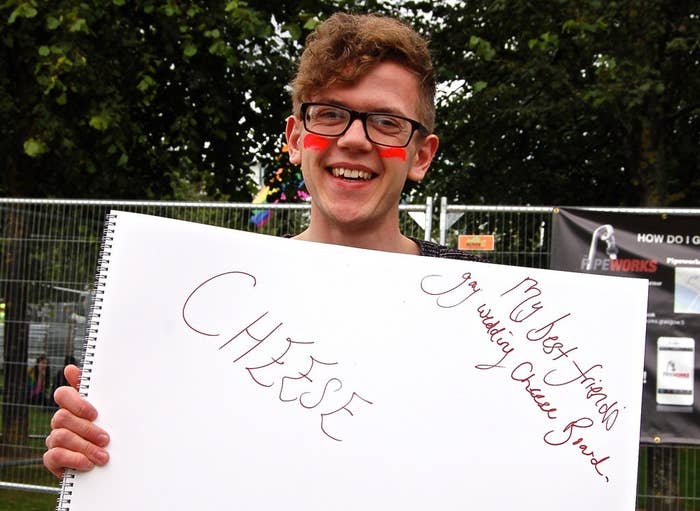 2.
Julie: "Drag queens. ❤️"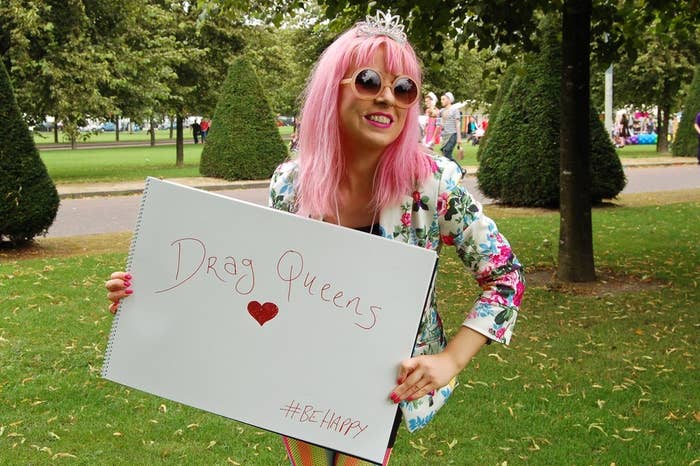 3.
Margaret Ann, Mark, and Justin: "The fact that younger people feel comfortable coming out at a younger age."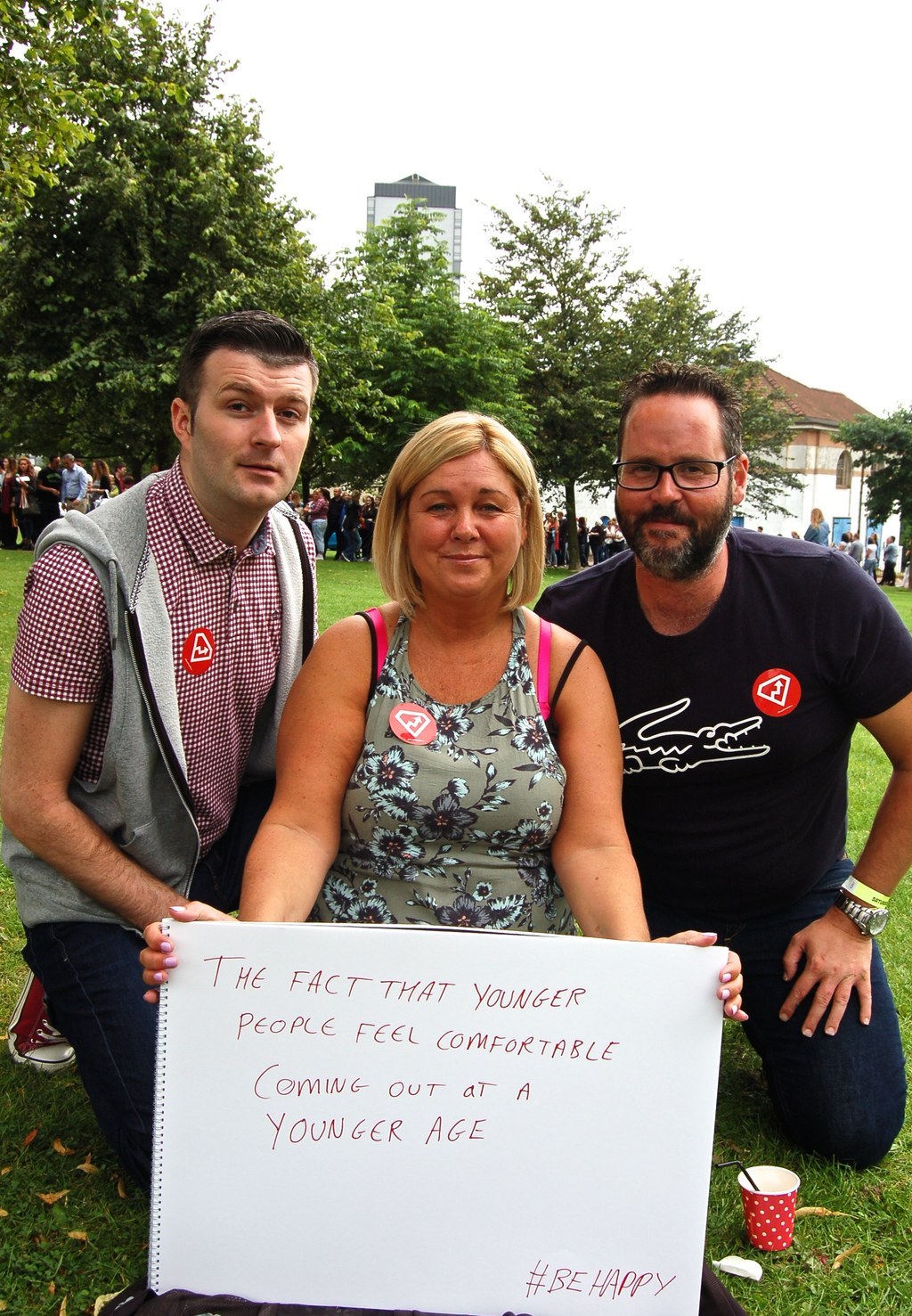 4.
Rhionna and Carrie: "Domino! (The dog)."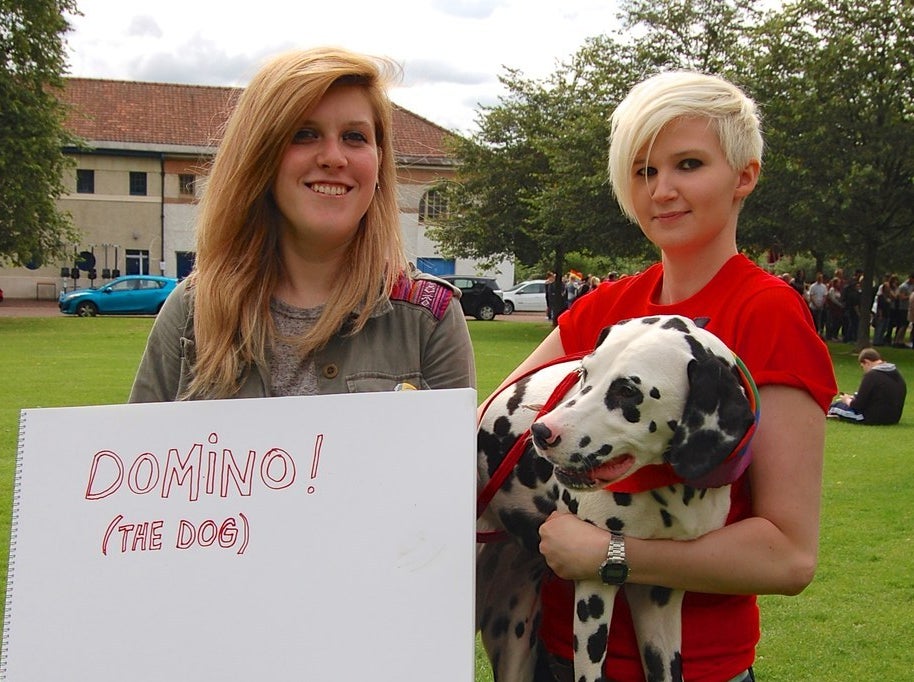 "We're also happy because we're engaged!"
5.
Alex: "How positive and supportive the attitude towards the LGBTAQ community is." Hannah: "Freedom to be who I want!"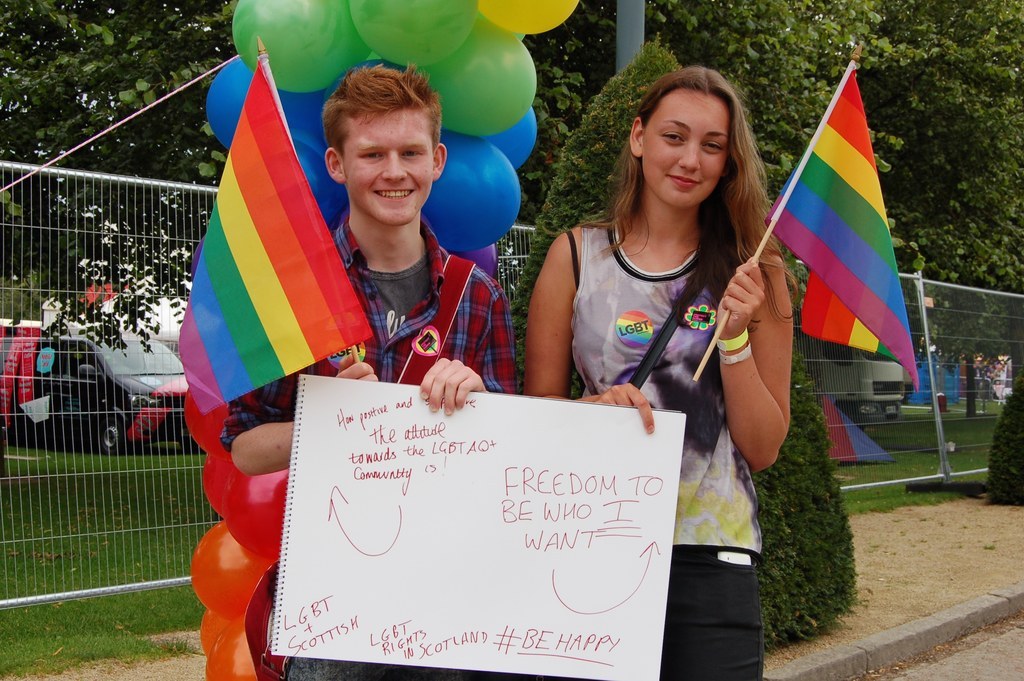 6.
Abbie: "No hate (at today's parade)."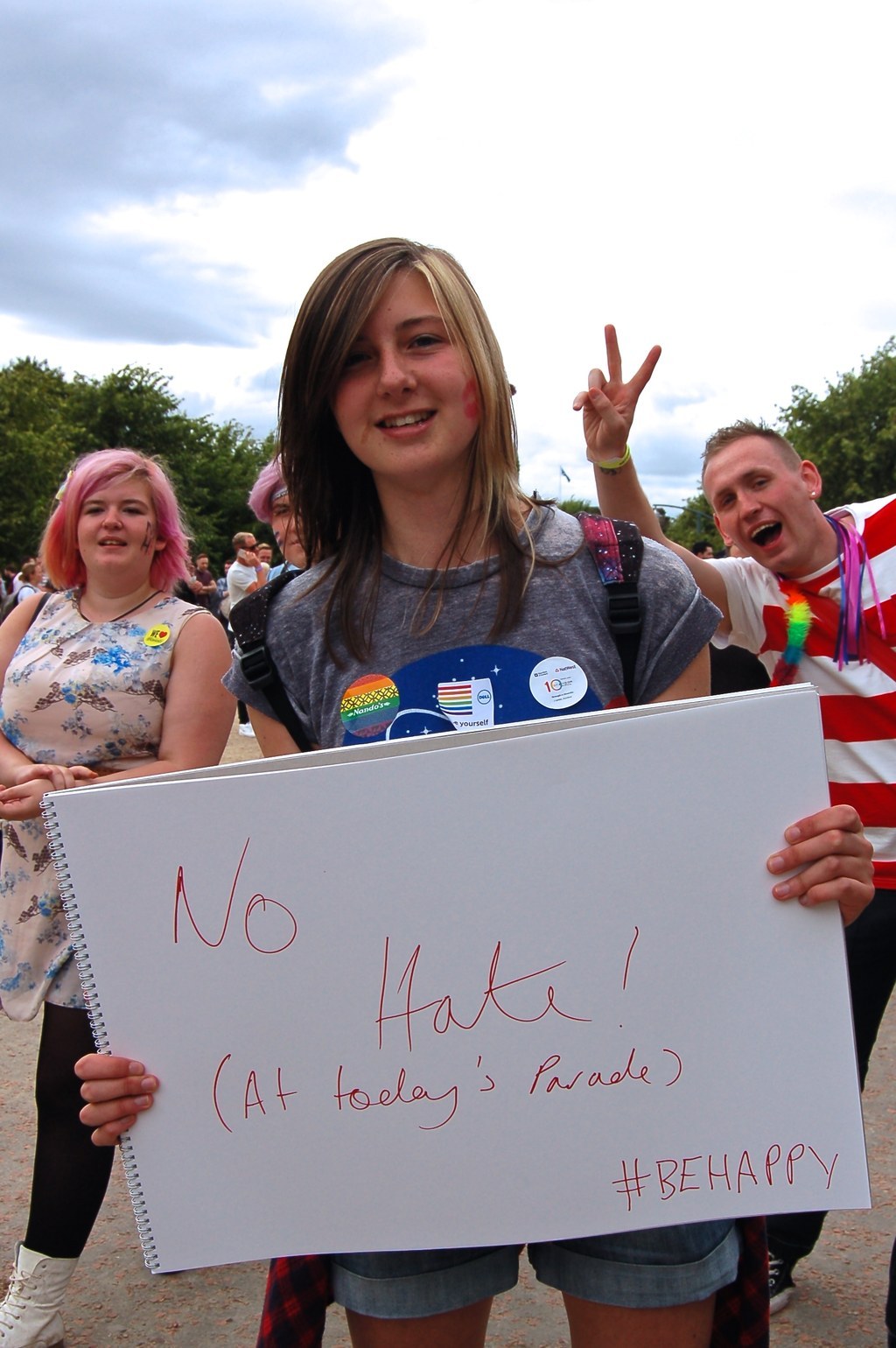 7.
Morag: "Everyone's love." Lou: "FREE HUGS. And love."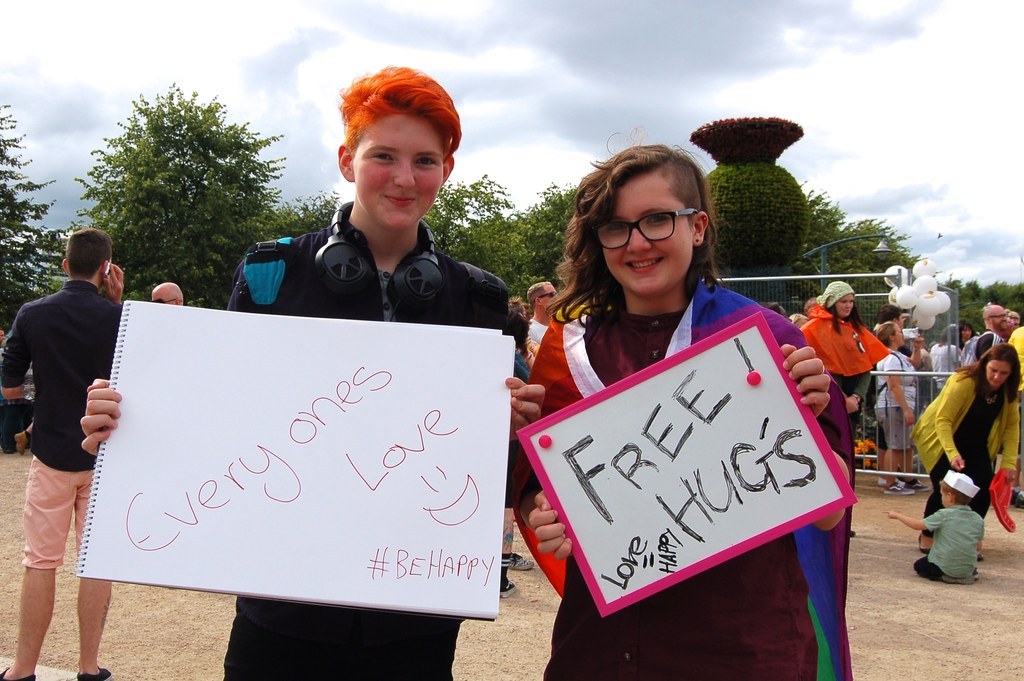 8.
Kayleigh: "Equality, love, (the fact that) Glasgow supports Pride."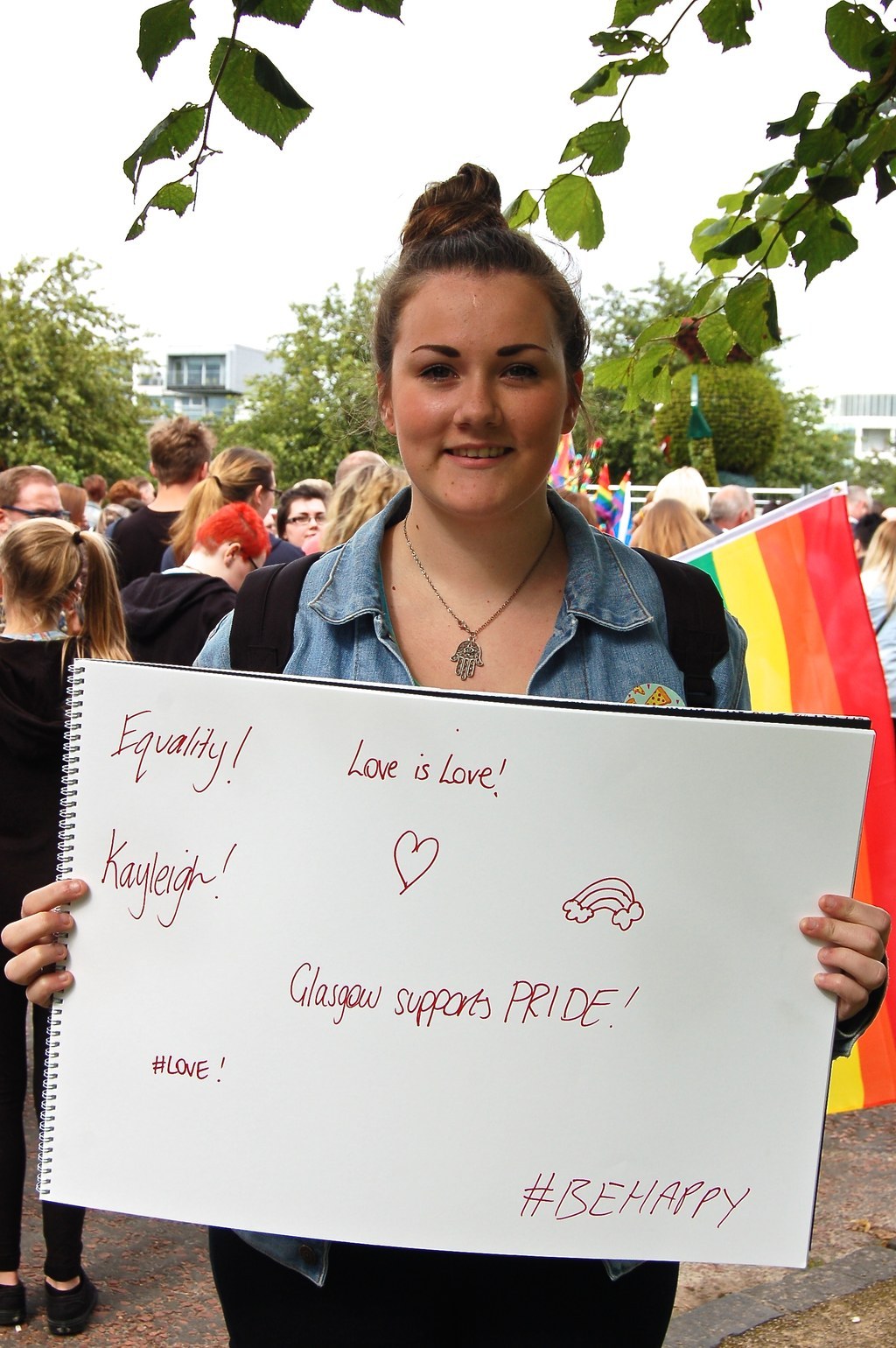 9.
Robyn: "Acceptance in work" :)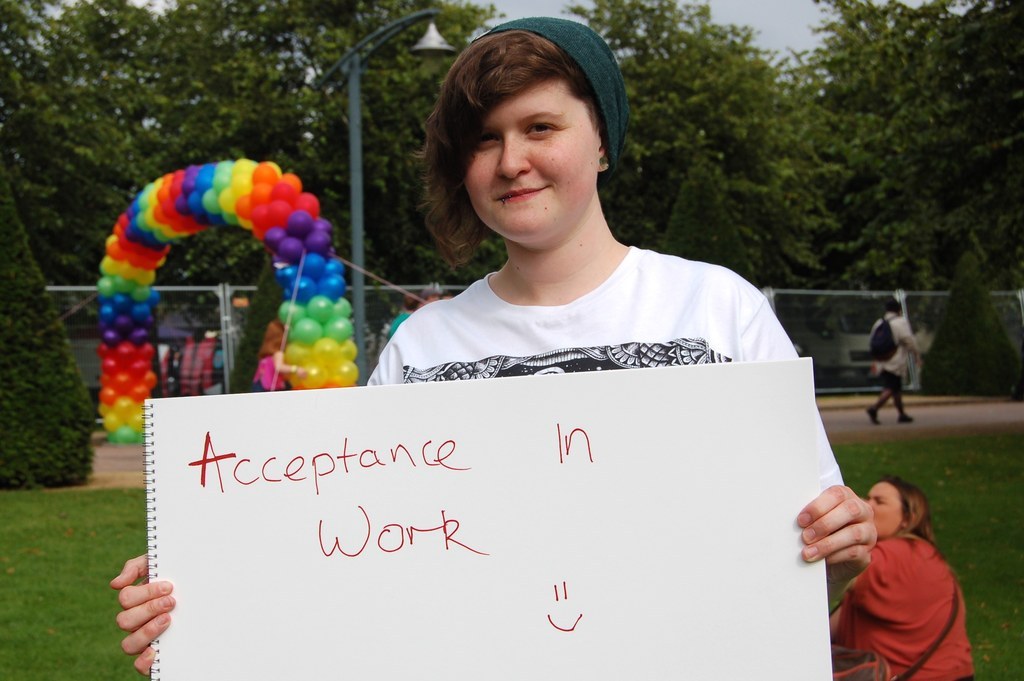 10.
Will: "Being gay and Scottish." JoJo: "Love the music, love the people, love the march."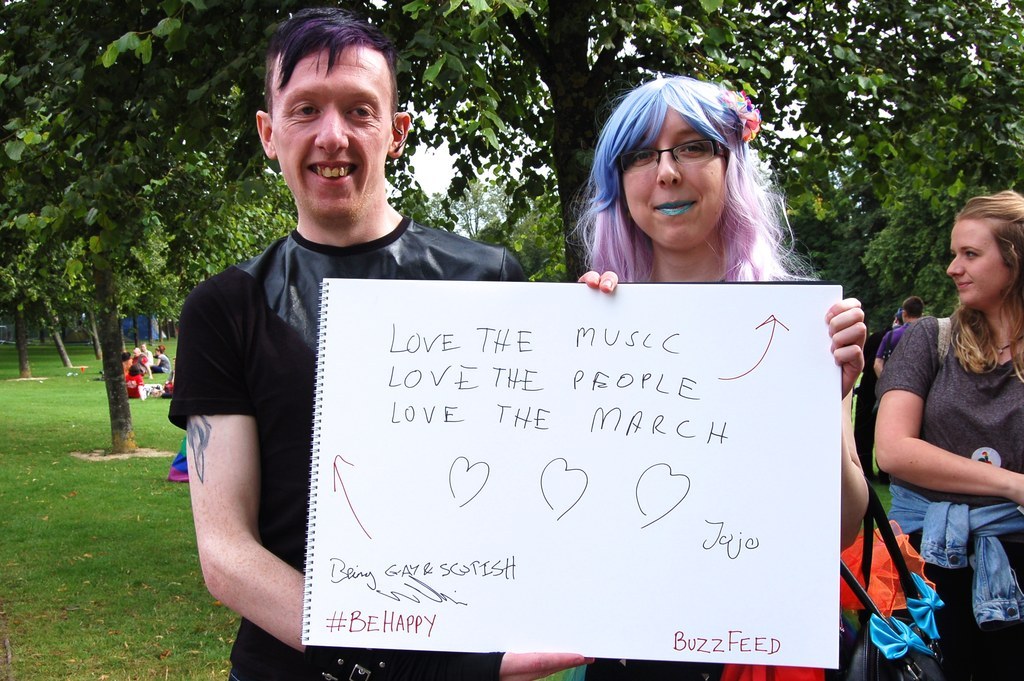 11.
Fiona: "Being able to love who I want."
12.
Lucy, Katie, and Lydia: "Supporting people's rights!"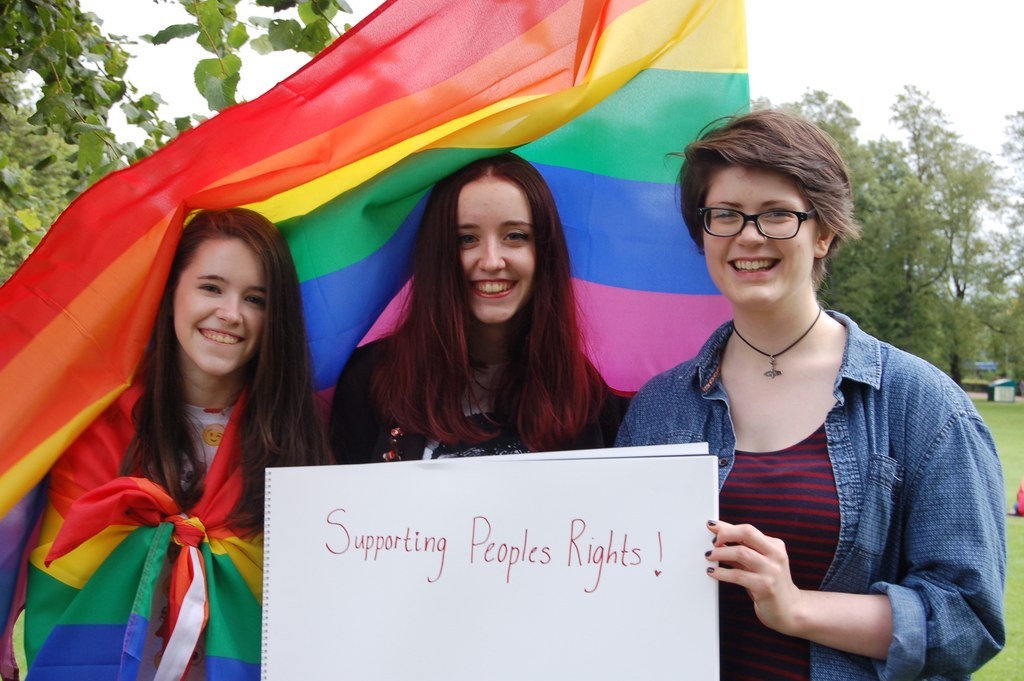 13.
Steven: "(The) big gay community."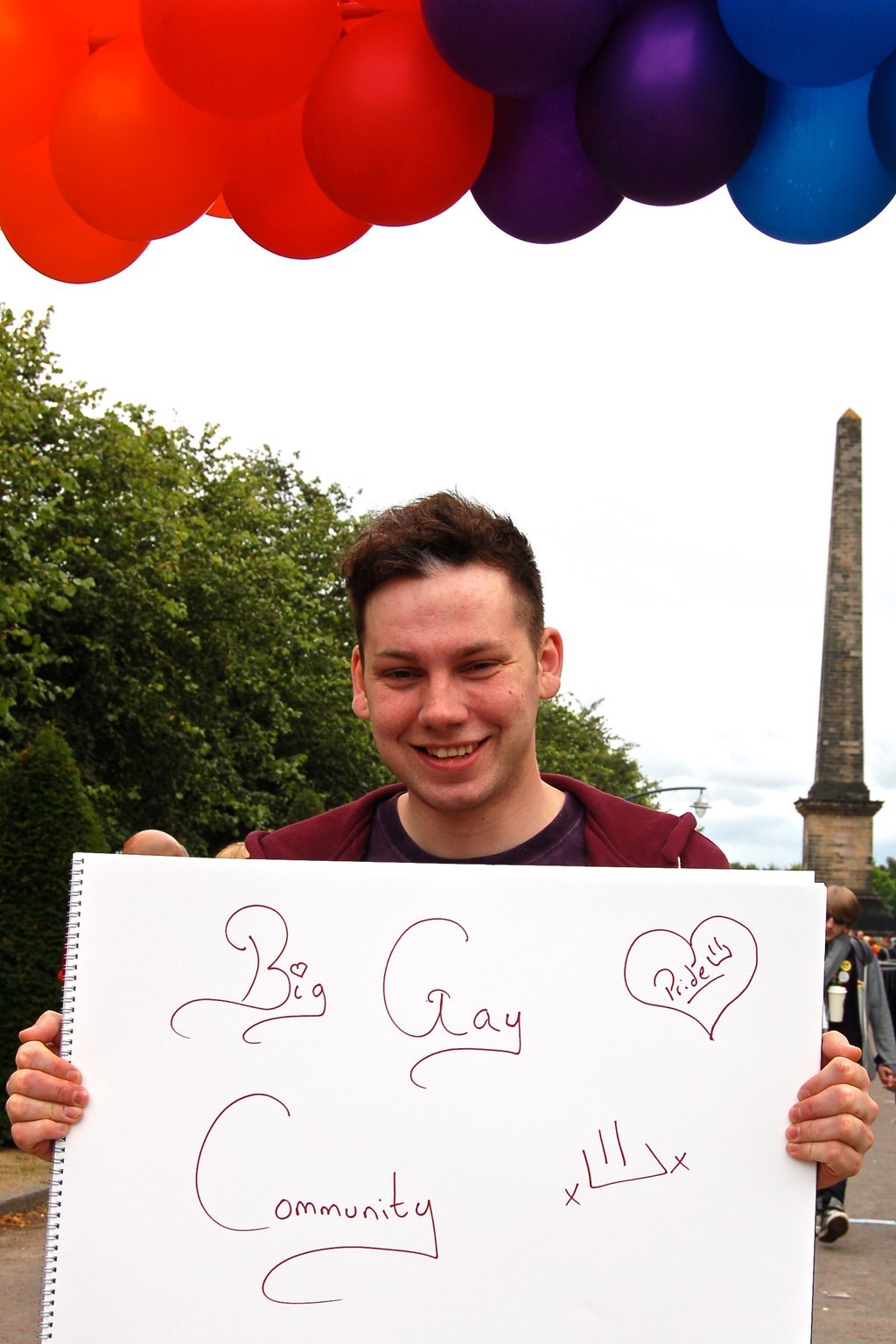 14.
Gillian: "Happiness is love, equality, and freedom!"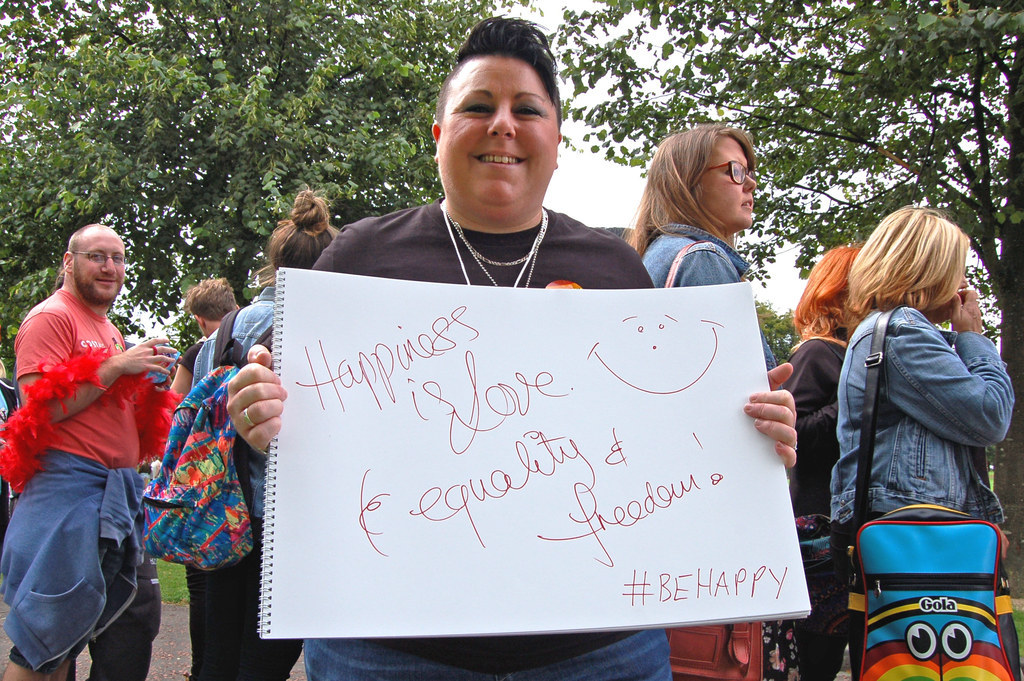 15.
Cheryl: "MUFF."