1. To apply to be a Masterchef contestant, you have to fill in an incredibly long and detailed application form, and give details about the hardest cooking situation you've ever been in and the "exact moment you fell in love with food".
2. The rest of the application process for the show is pretty full-on, too. After contestants apply in writing, producers phone them for a chat, and then they have several face-to-face interviews and auditions.
3. Masterchef: The Professionals applicants also have to provide a reference from their employers, let producers visit them at their place of work, and cook them a series of signature dishes.
4. Filming starts at 7.30am and doesn't finish until around 8pm, sometimes even as late as 11pm during the finals, so it's pretty gruelling. There's also a several hours of waiting around while shots are set up etc.
5. The show supplies all of the ingredients for the cooking challenges, and when contestants are cooking their own choice of dishes, they send a recipe to the producers in advance.
6. Although it looks like contestants are a bit rushed into starting the cooking process, they're actually given time to set up their food benches and find everything they need.
7. The meals produced by the contestants are usually cold by the time John Torode and Gregg Wallace come to sample them, but they take that into account.
8. To make up for this, Torode and Wallace try to taste as much of the food as possible while it's cooking, but this isn't shown on TV.
9. Also, they're not allowed to mention the temperature of the food when they're assessing and reacting to it.
10. For some rounds, the food is actually cooked up to two hours before the tasting session, and gets refrigerated in between filming the segments.
11. The crew usually demolish all of the leftovers, so very little goes to waste.
12. The judges can be a little distracting while contestants are filming, especially Wallace, who likes to chat to people while they're cooking.
13. However, Torode (who is a professional chef) is a tends to be more of a help to contestants than a hindrance, as he goes around offering people advice and giving them tips.
14. Although the current incarnation of Masterchef is relatively new, the show originally started way back in 1990.
15. It was originally presented by Loyd Grossman, and it was very different.
16. Grossman has criticised the current Torode-and-Wallace-presented version for being "too aggressive" and said the programme is "a dumb thing now".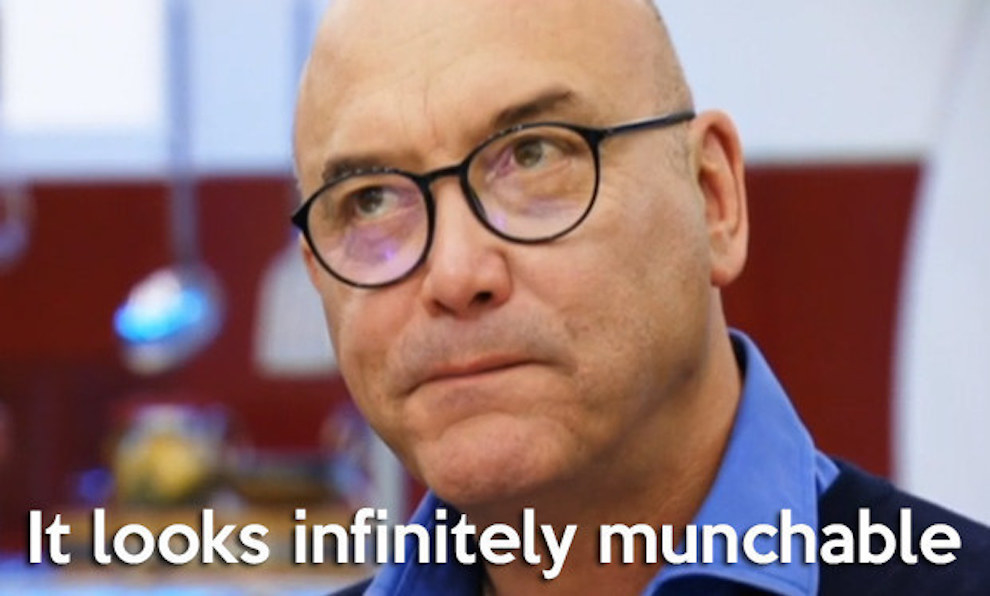 17. The invention test is legitimately terrifying, as contestants don't know what ingredients they'll be given and don't have a chance to practise in advance.
18. There can sometimes be a gap of several months between winning the quarter-finals and starting to film the semi-finals.
19. So contestants have to sign an agreement saying that they won't tell anyone any details about their progress or experiences on the show until it airs.
20. The final challenges are filmed almost continuously over three weeks and usually involve travelling to another country. Filming is intensive, contestants have to take time off work, and they often don't get very much sleep.
21. The current show is filmed at Three Mills Studio in East London, it was previously filmed in a South London brewery that had been specially kitted out with a series of kitchens.
22. Gregg Wallace was originally a fruit and veg wholesaler and grocer. He met John Torode when his company started supplying the restaurant where he worked as a sous-chef at the time.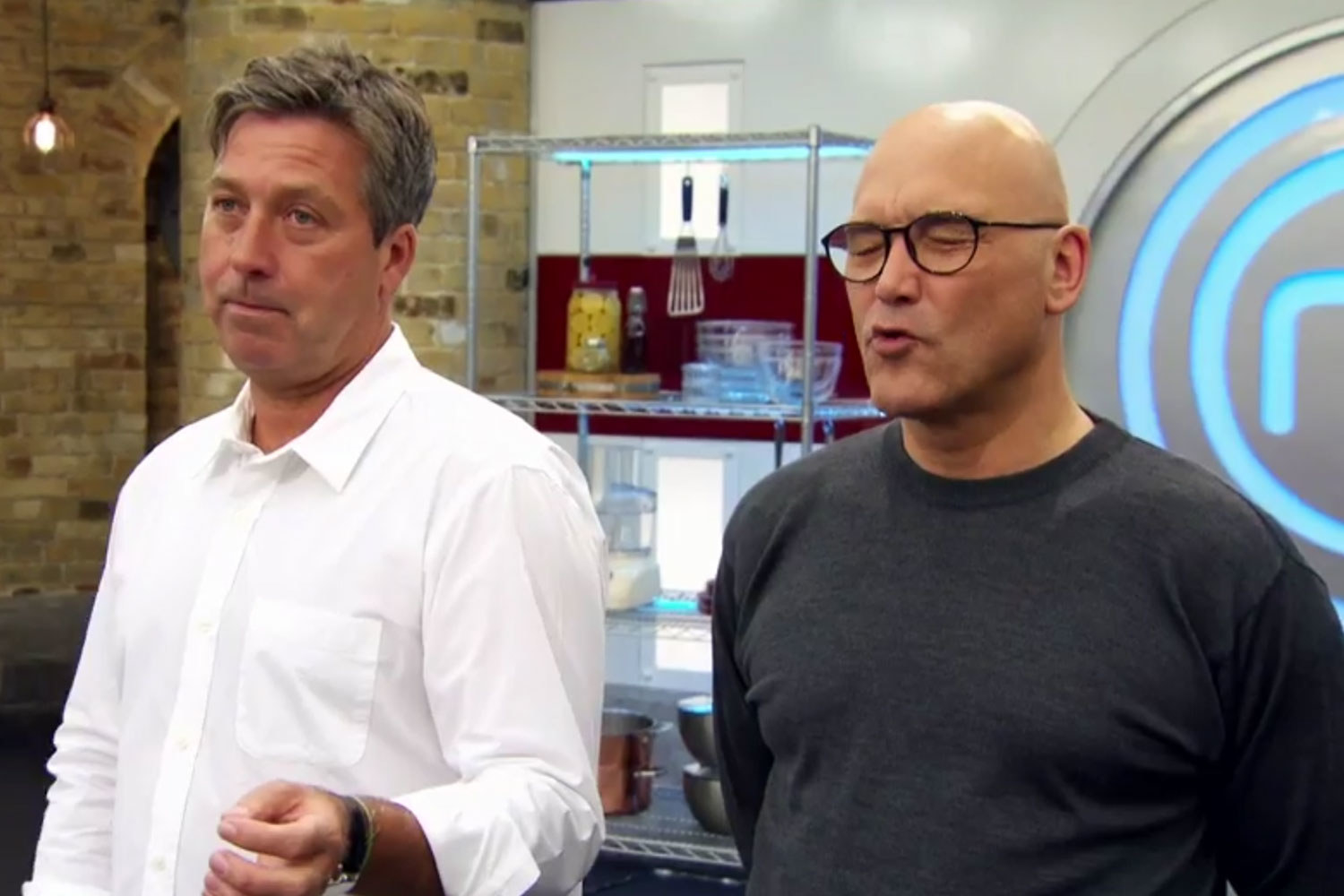 23. Contestants are free to use existing recipes for their signature dishes, but they're more likely to impress the judges if they invent something new and unique.
24. The dish that crops up on the programme with the most regularity is some kind of variation on the theme of sea bass on a bed of celeriac puree.
25. The show employs a team of home economists who are tasked with making sure the challenges are hard and testing, but not too impossible. Though they'll sometimes throw a wild card ingredient into the invention test for a laugh.
26. Gregg Wallace enjoys his food just as much as he seems to. According to a Masterchef home economist, his "terms of endearment and grunts of delight are absolutely genuine".
27. In fact, Wallace enjoys the food so much that his doctor got a bit worried about his cholesterol, and suggested he might want to chew the food then spit it out.
28. Some challenges in the semi-finals and finals don't actually make it onto TV. What you see on the show is a tiny percentage of the amount of footage that was shot.
29. Previous Masterchef winners have gone on to achieve impressive things. For example, Thomasina Miers, the 2005 winner, went on to found Mexican restaurant chain Wahaca.
30. And even when people don't win, they often change career. According to a survey of ex-contestants, 70% of people appearing on the show never return to their previous job, and find work in the food and restaurant industries instead.
31. Also, Masterchef "winners" don't technically win anything, apart from the title and trophy. There's no cash prize. However, they often go on to sign book deals.