25 Times Edinburgh Really Out-Edinburghed Itself
Potato croquettes served on a picture frame? Fuck right off.
3.
When this guy had to build a house at 4 but be at a ceilidh at 5.
4.
When someone ordered some potato croquettes and this nonsense showed up.
5.
And another poor, innocent soul had their coffee served to them like this.
6.
When this restaurant decided to scar kids for life.
8.
When this incredibly twee protest made the news.
9.
When the age-old question "what is art" was finally answered by an ECA student.
10.
When this wee dram of wine cost more than a whole bottle.
11.
When the Christmas market finally went too far.
13.
When someone made this truly generous offer
19.
When it was hard to tell what the real crime was here: The break-in, or the food choices.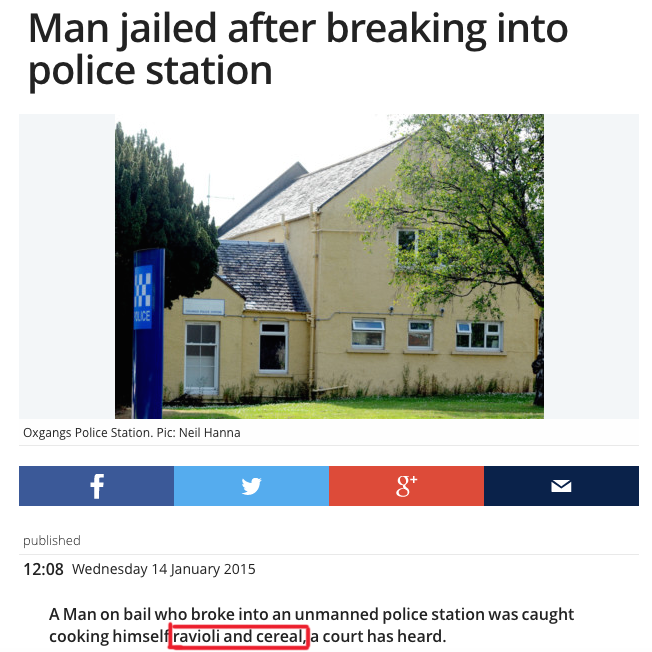 20.
When a shop decided that sticking a boar's head in a pram was a great way to sell antiques.
22.
When someone in Morningside came up with the most middle-class alternative to a pumpkin of all time.
23.
When these guys made total fannies (and dicks) of themselves.
25.
And, of course, when the city planners went one (giant) step further.