I spotted him while peering out from a cramped aisle of laundry machines, stainless steel refrigerators, and red Sears Canada balloons. The man of my high school dreams.

To this never-been-kissed 15-year-old, Brad was tall, dark, and handsome. He sat next to me in youth orchestra, and I would be lying if I said I didn't miss a note here and there as I watched his fingers dance over the keys of his tenor sax. Today, as with all the other days that I found myself spying in Sears, he wore a crisp dress shirt and black tie. and a look that said "yeah, I know a thing or two about large screen televisions."
Growing up in Timmins, a small city in northern Ontario, this was how we spent our free time. It would be at least a year before any of our friends would learn to drive, and our routine would switch to one of speeding on back roads and making out in school parking lots.
For now, Sears, and, by extension, the Timmins Square shopping centre, was all we had. Hitching a ride to the mall with a parent or friend's parent, the mall was a place of freedom. It was where we went to buy graphic t-shirts from Bluenotes, hunt for glossy band posters for our bedroom walls, try on the Le Château dresses that would transform us from girls to women, and ask important questions such as "really, how low is low cut, Stitches?" It smelled like Coles bookstore and the Body Shop, like Mrs. Vanelli's pizza and New York Fries poutine. Deciding to feed my teenage acne either one of the two, I could sit in the plastic food court chairs and spot everyone I knew: classmates, teachers, neighbours, and, on the lucky occasion, Brad.
These memories came rushing back last week, when I opened my phone to a news alert: "Sears Canada to liquidate, close its doors." As a result, an expected 12,000 people from 130 stores will be put out of work across the country by Christmas. And with that, an era that started in 1953 comes to a sobering close. The Timmins Sears Canada location shuttered as part of the first round of liquidations in July 2017, but to me, the news was the final nail in the coffin.
Growing up in a relatively isolated part of Ontario (it was an eight to nine hour drive to Toronto, depending on the season), Sears was our connection to the world. As a kid, my mom would order various sized swimsuits using Sears' mail delivery service in an attempt to match the fluctuating size of my pre-pubescent body. We'd excitedly pile into the car in the middle of winter to pick up our purchases — an Amazon before there was Amazon. I pored over the annual Sears Wishbook Christmas catalogue, fantasizing about the toys and electronics available on the shelves of bigger city stores. The pages were dog eared by the time December came around. Sears was our only option — it would be another decade before Wal-Mart opened its Timmins location.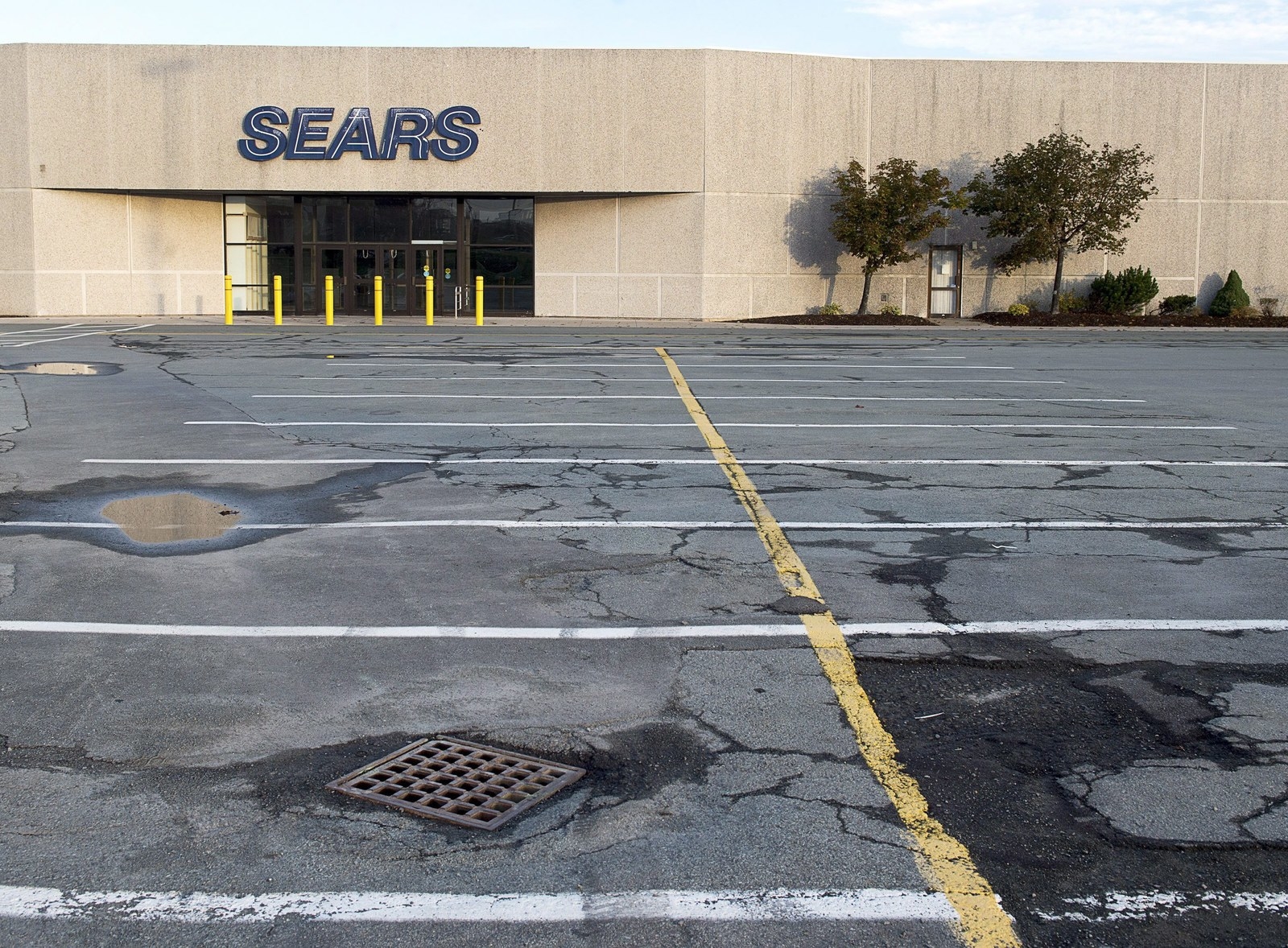 Sears' liquidation represents a larger retail trend: shopping malls in small cities are dying. Part of this is because of the departure of such major tenants as Sears, Target, and Zellers, especially in smaller malls. Take the failed Target Canada expansion. As of June 2017, more than two years after its closure, a third of its 133 vacated locations remain empty — about 16 million square feet of once-prime retail real estate. That's almost the equivalent of eight of Toronto's Eaton Centres. The Sears Canada location in Timmins was the shopping mall's largest tenant and its only department store. Its closure left the mall with hollow bookends, the Sears on one side, the former Zellers on the other.
The rest of the "downfall of malls" finger wagging is often directed towards online–shopping millennials like me. But it turns out we're all equally guilty. A recent KPMG report found that Canadians young and old are shopping online, and that 36 to 51-year-olds are the demographic making the most e-commerce purchases.
Online shopping in Canada isn't quite what it is south of the border — yet. Bloomberg reports Canadians spent about $730 per capita on e-commerce purchases in 2016, $500 less than the average American. But for a consumer market sprawled and isolated over vast geographic areas, that's still significant. By 2020, Canadian spending is projected to reach just under $1,200 per capita. With Amazon opening new fulfillment centres each year and the number of Canadian cities eligible for one-day delivery growing, it's hard to ignore the impact this will have on the small town malls that remain.
Midway through high school, my family made the move from Timmins to Sudbury, another bustling metropolis of a mining town. By my judgment, Sudbury was a big city. There was a Costco, a Silver City, and the very first Starbucks had opened just a year earlier.
I spent half of grade 12 working at that Starbucks, at the time when the chain was marketing itself as "The Third Place" — the location where you wanted to be if not at home or at work.
For smaller communities, the Sears and the shopping malls were already that third place.
I Skyped with my mom a few days after the Sears liquidation was announced. She and my dad still live in Sudbury, home to one of northern Ontario's last remaining Sears locations. I wanted to make sure my memories of Sears weren't childhood hyperbole, and that the dwindling department store really was once an integral link to the world outside our small city.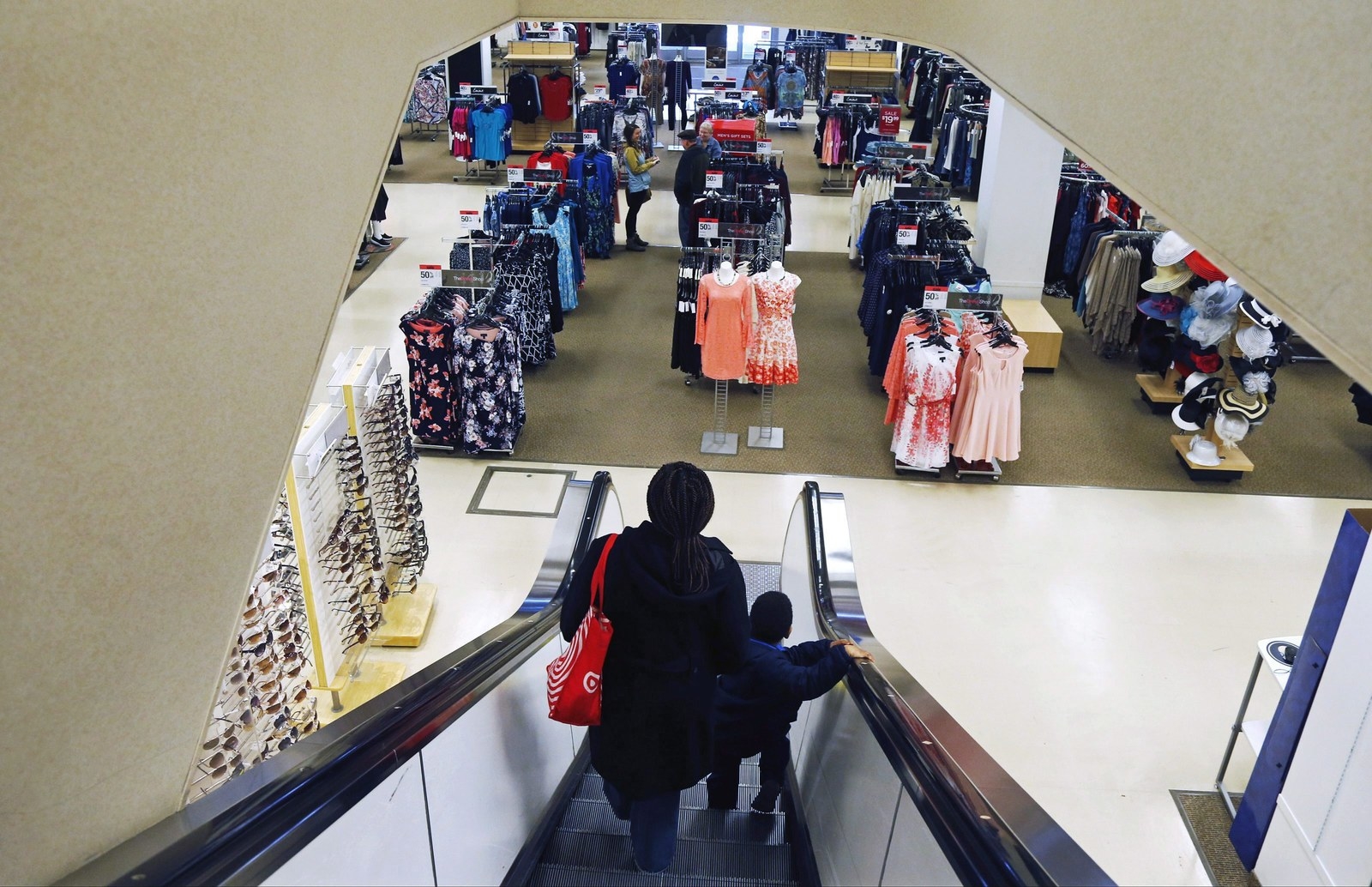 "You relied on the Sears and its catalogue to give a bit of variety when you lived in a small town," she remembers, of my childhood in Timmins and hers in Picton, Ontario. "Back then, people didn't drive, and there certainly wasn't online shopping. Sears was always good for the middle class family and was the old reliable where you could get middle-of-the-line stuff where you didn't pay an arm and a leg."
My mom also brought up memories I had forgotten. These ones happened much earlier than the days of Brad and the electronics department: Me as a kid mischievously hiding in the centre of circular clothing racks, and an agonizingly awkward trip we took when I was a pre-teen to buy my first paisley-printed training bras.
With our regular moves around northern Ontario, my parents bought all their appliances at Sears, knowing that wherever they moved there would be a shop to service it. On Skype, my mom gestures to the kitchen behind her. When they renovated a few years back they got all their new appliances at the local Sears store. Old habits die hard.
It's moments like these that make the closing of Sears locations — particularly in small and suburban cities — more than just a business story about the meteoric fall of a retail giant. This is a story about where small town shoppers could feel like they were connected to the outside world. It's the story of the decline of shopping malls and the place where you'd go to see everyone you knew. It's the story of a girl crouched behind a set of kitchen appliances, crushing on a boy whose first job is no longer available.