One day, as I was talking to my boss, this guy passed by us.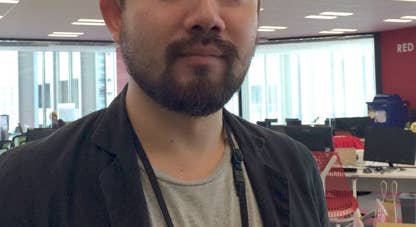 But then I started looking around and I saw...

So I made a decision.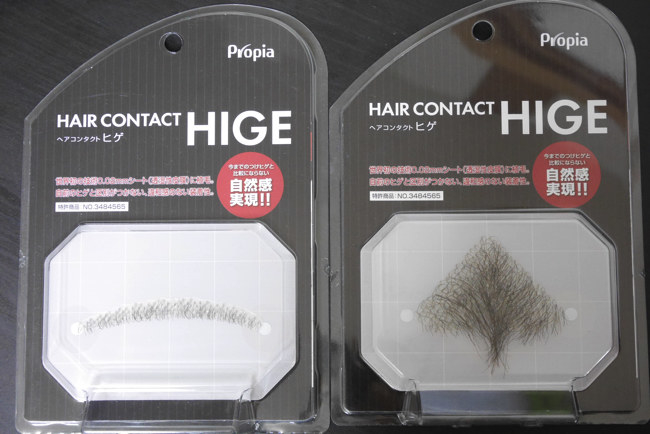 It looks very real... (probably because it's real hair.)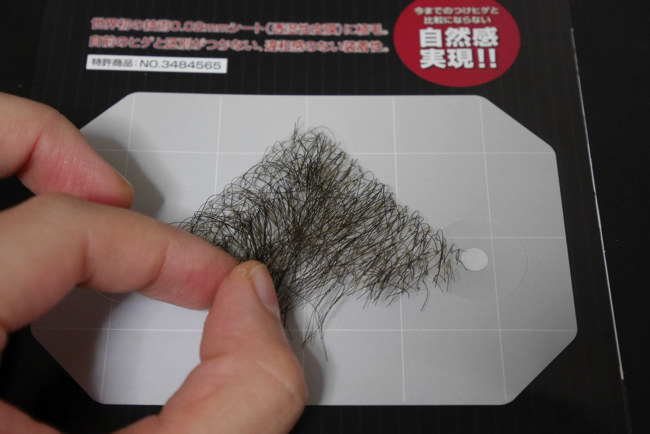 Using it is easy. I put my makeup on in the morning, as usual.
And then I apply the mustache beneath my nose.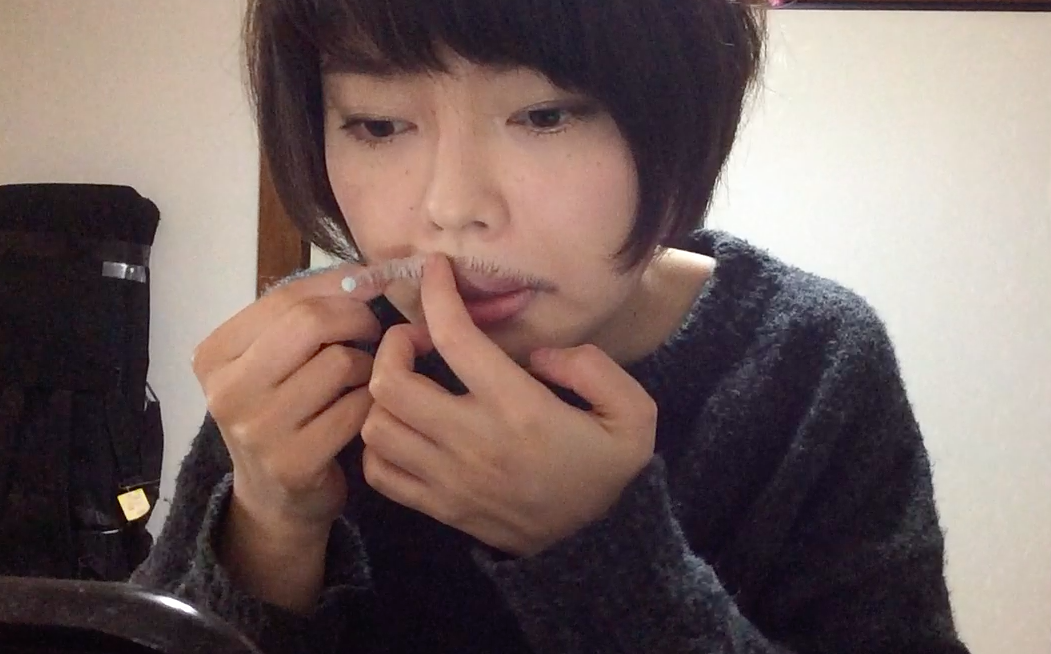 And the beard on my chin.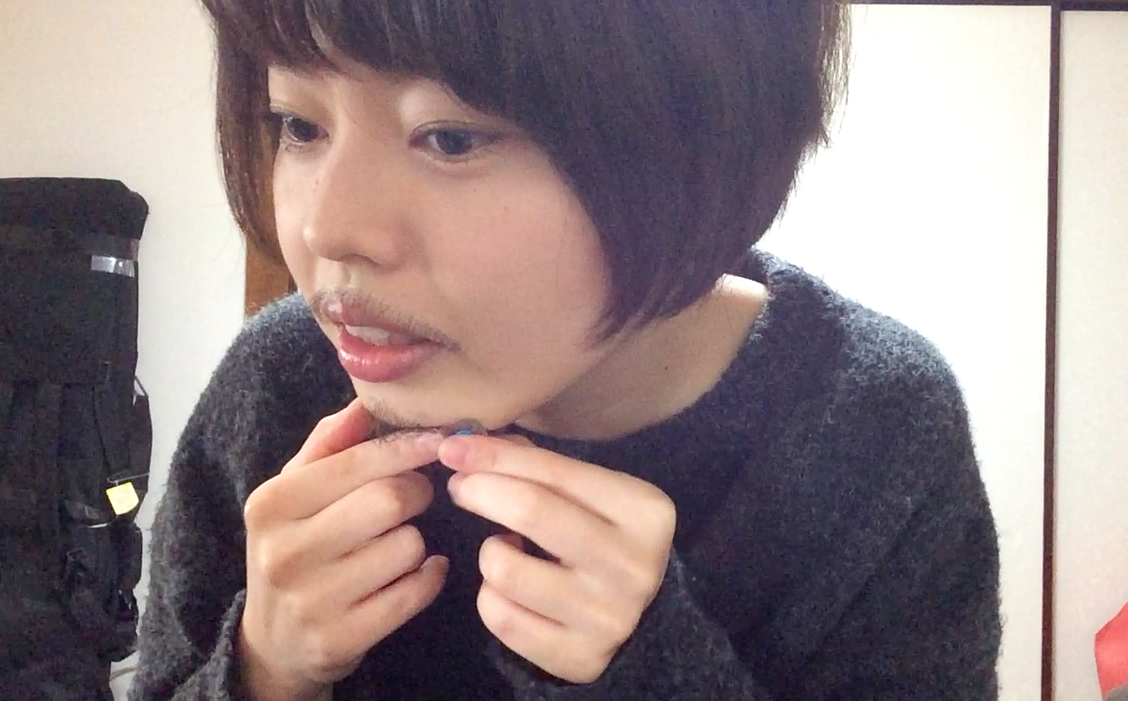 How do I look??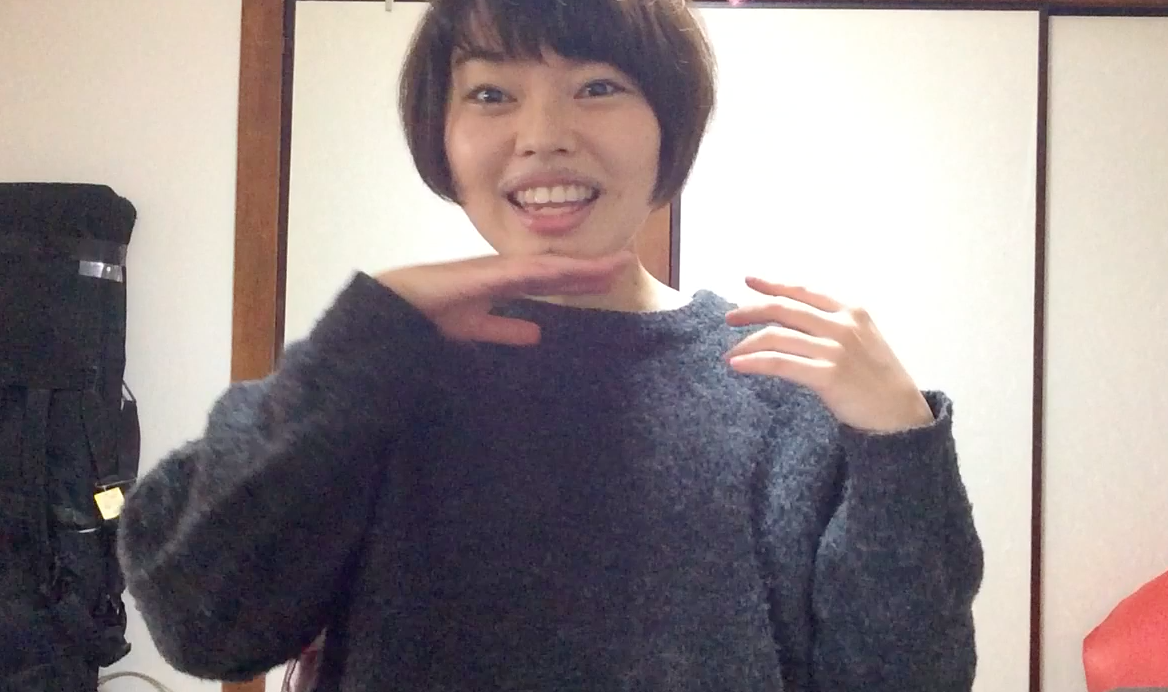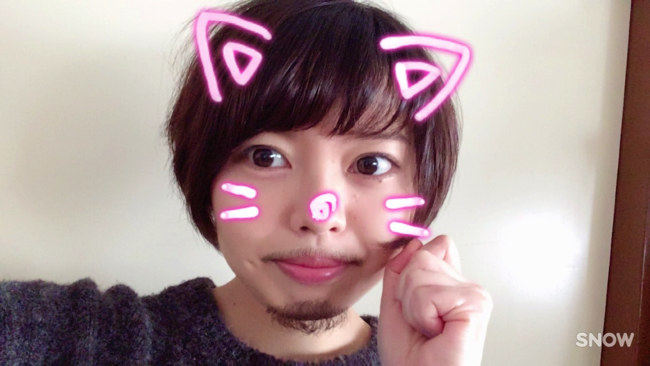 Before and after!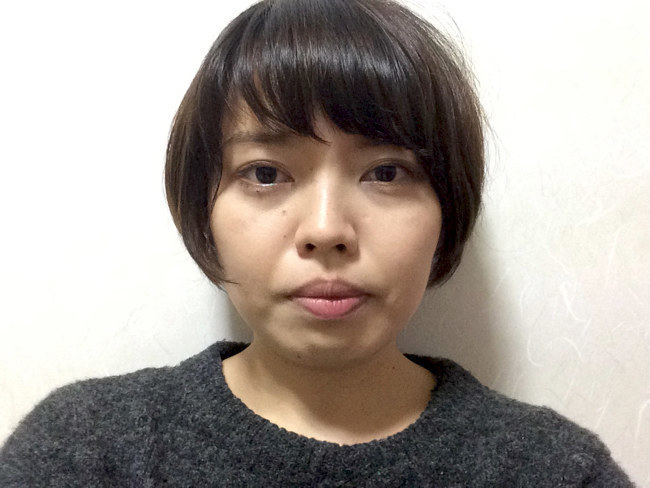 All of a sudden, I started to notice other people's facial hair, like "Oh, I never noticed so-and-so was growing a beard..."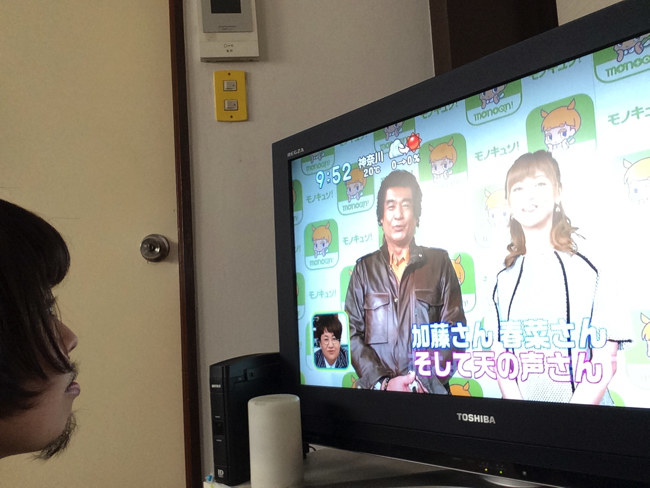 Before heading into the office, I had breakfast with my mom.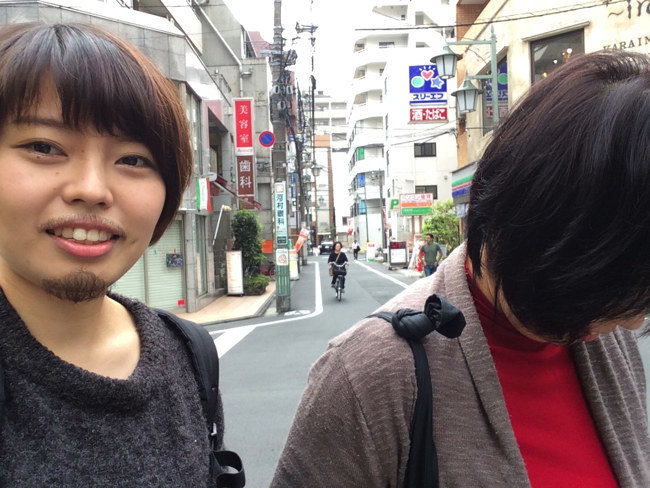 After we're seated, my mom bursts into laughter.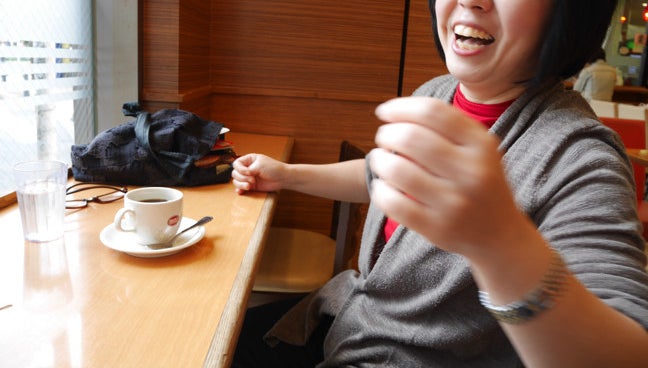 By now, I've gotten used to the people staring.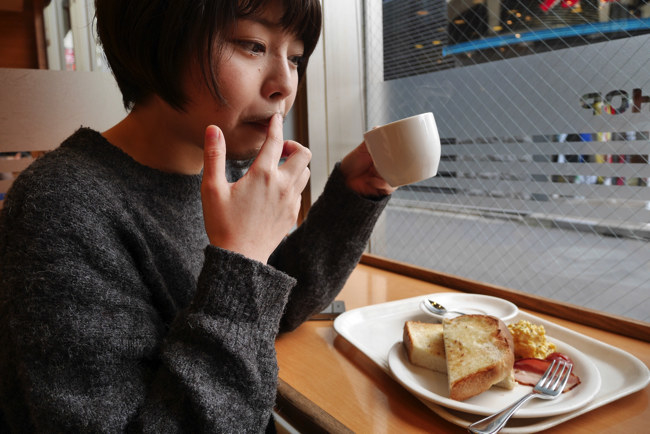 The coffee on my beard is really the only thing that bothers me.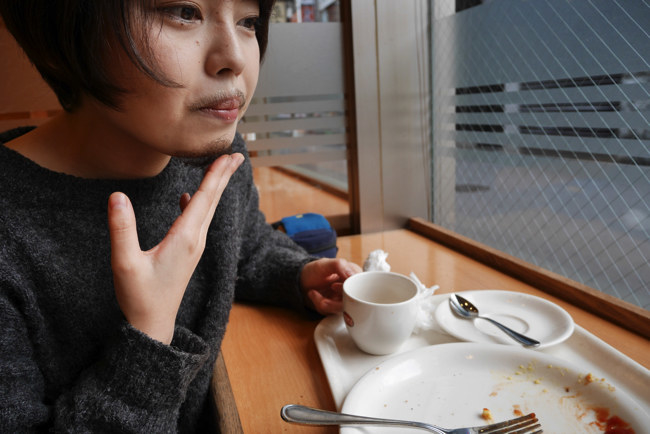 Next up, I get on the train.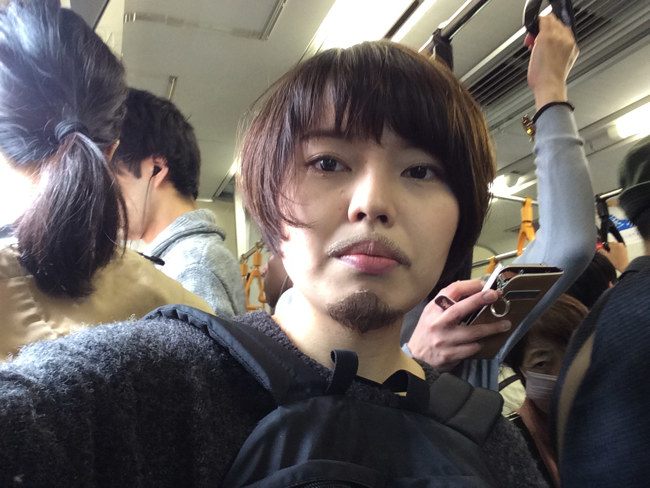 I arrive at the office and show my facial hair off to my bearded colleagues.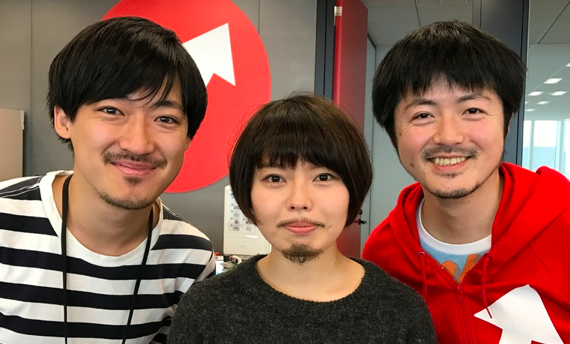 I wanted to see how my beard measured up...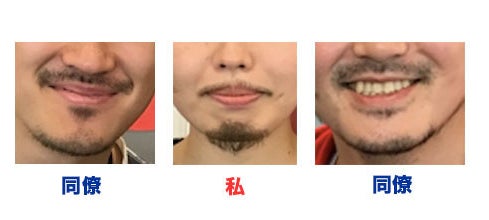 Q2: Do you ever feel uncomfortable when you touch your chin and remember that there's hair there?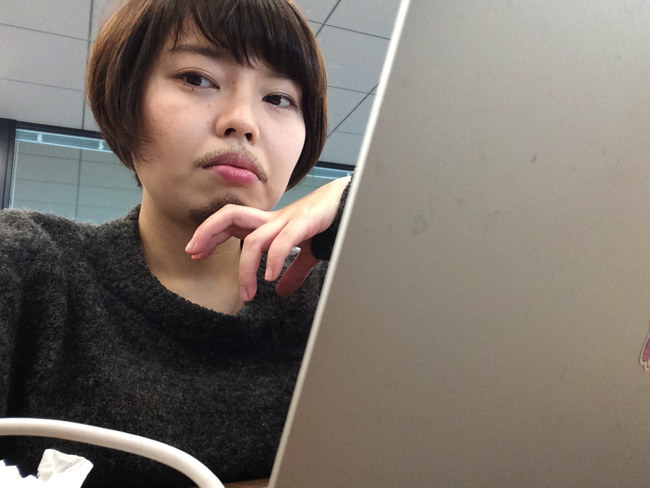 After a whole day of living with one, I couldn't understand what was so appealing about beards.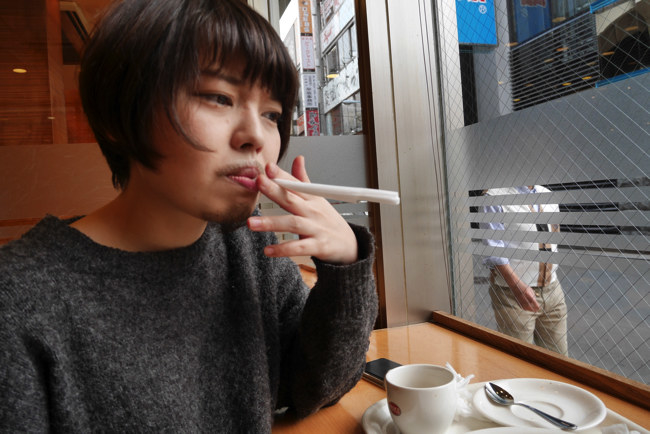 Finally, after a long day at work, it was time to make a dream come true!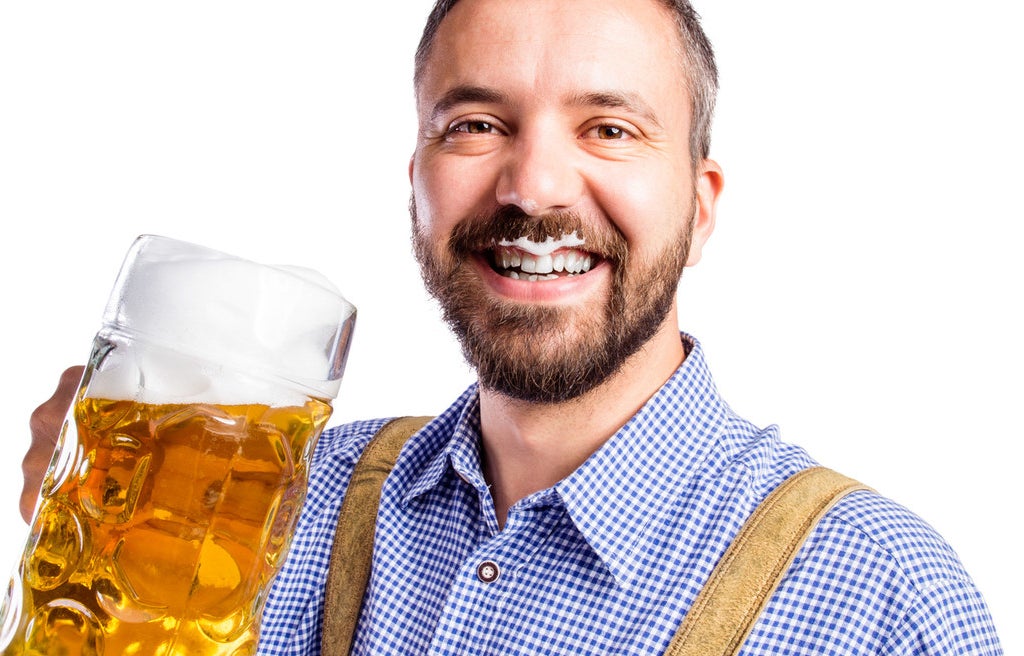 I get to the bar and order a beer.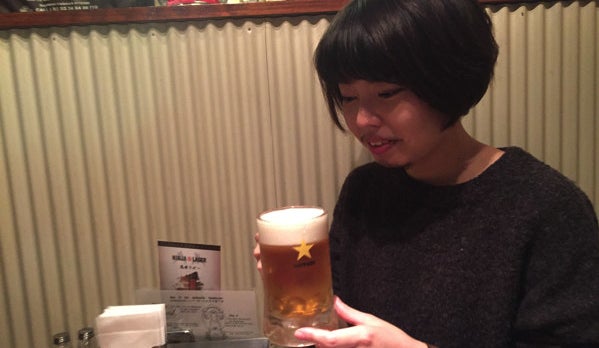 Here goes...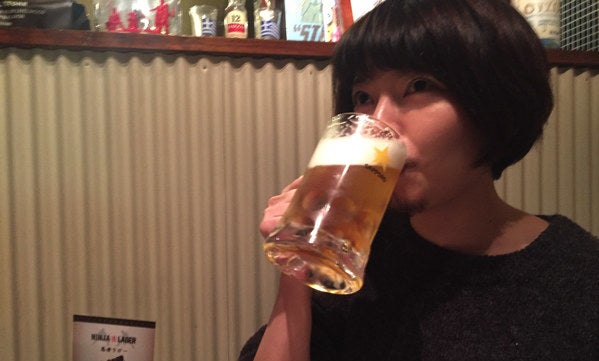 Gulp, gulp, gulp...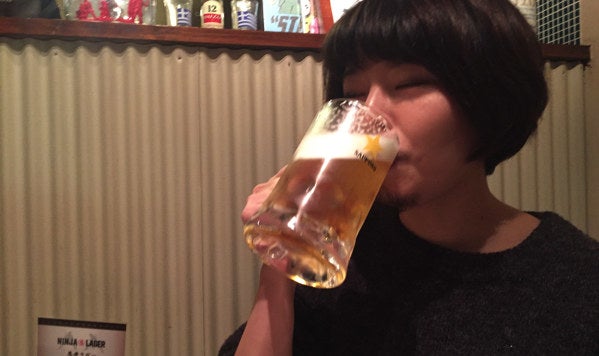 The moment of truth!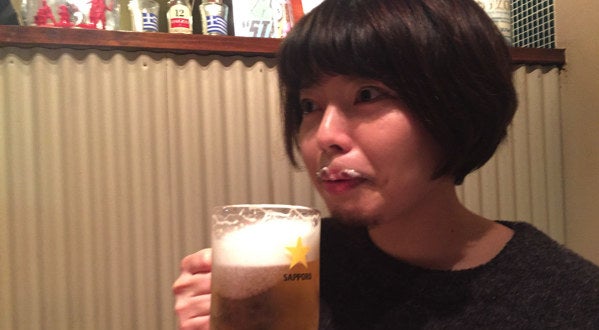 YEEEEESSSS!!!! This is my dream!!!!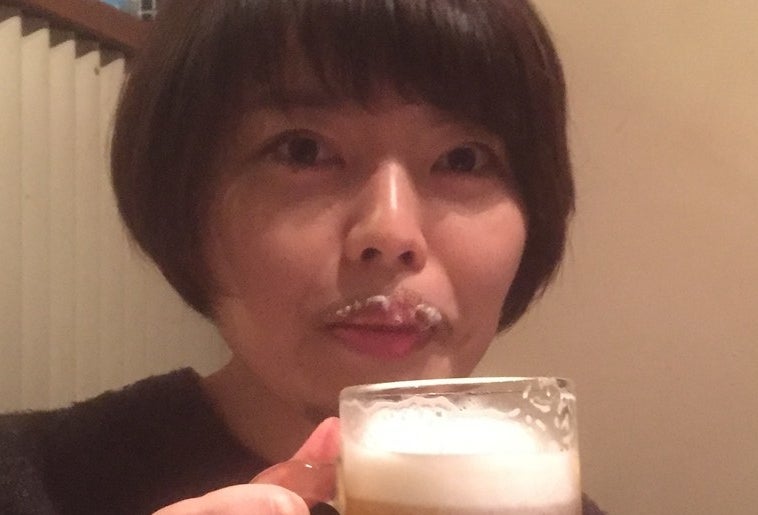 And everyone else was REALLY excited, as well!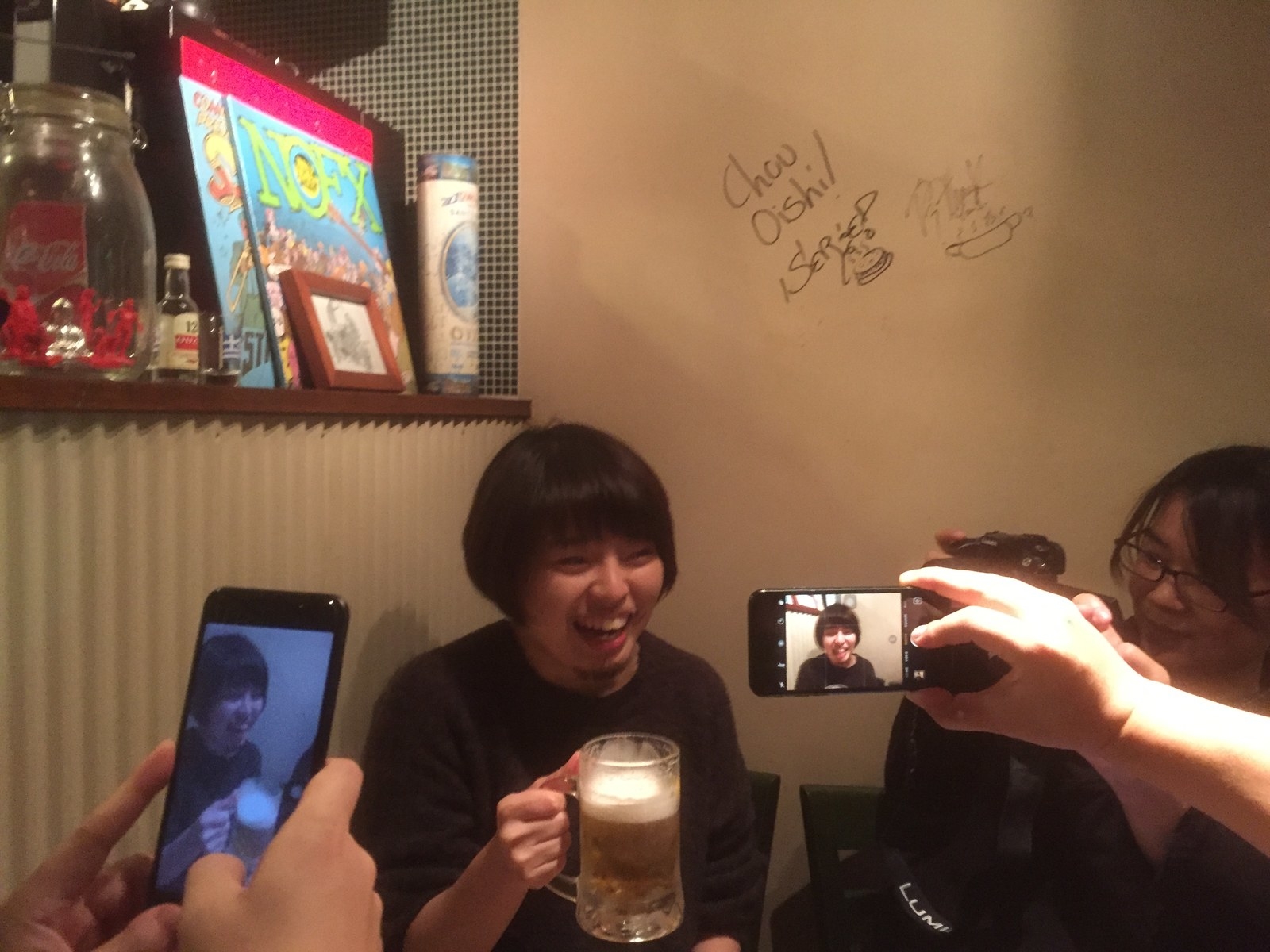 After the beer, I rushed home and took the beard off, but...