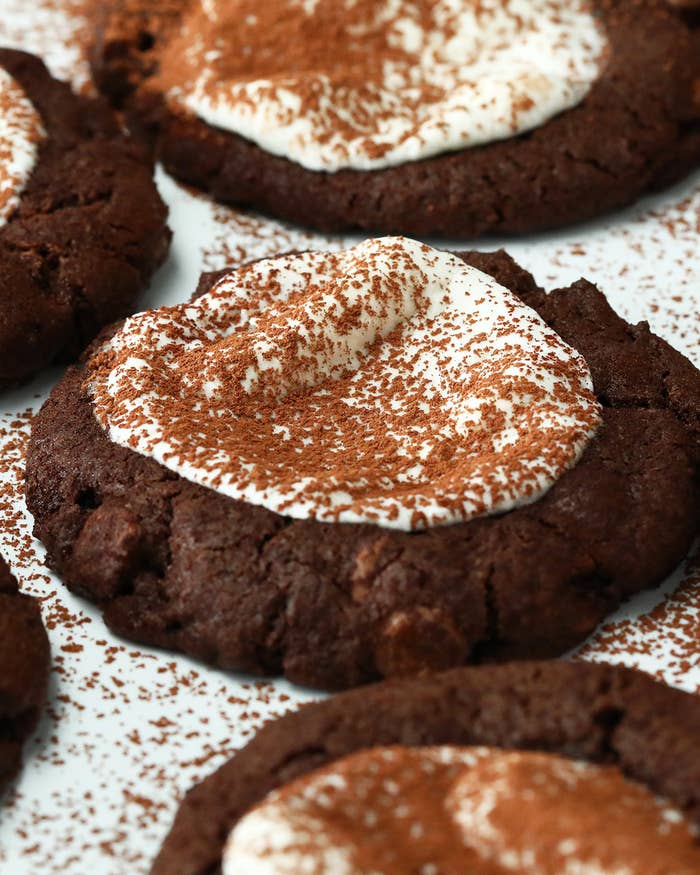 Preparation
1. Preheat oven to 350ºF (180ºC) and place parchment paper on cookie sheet when oven is heating.
2. In medium bowl, whisk flour, HERSHEY'S Cocoa Powder, baking soda, and salt.
3. In another bowl, cream butter and both sugars until light and creamy. Add egg and vanilla, then mix until incorporated, scraping down the sides. Combine with flour, HERSHEY'S Cocoa Powder, baking soda, & salt mixture.
4. Add HERSHEY'S Milk Chocolate Chips and mix until just incorporated.
5. Cover the cookie dough and place in the freezer to rapidly chill for 10 minutes.
6. Using a 1-ounce scoop, scoop cookies on a lined tray and press down gently with your palm. With a finger, press a small indent in the cookie and place a marshmallow on top of each cookie. Bake for 10 minutes or until the center is just set and sides are crispy. Use metal spatula and push back any marshmallows that have melted out from the edges of the cookies.
7. Remove from oven and dust marshmallows with a little extra cocoa powder.