Chocolate Caramel Lava Cakes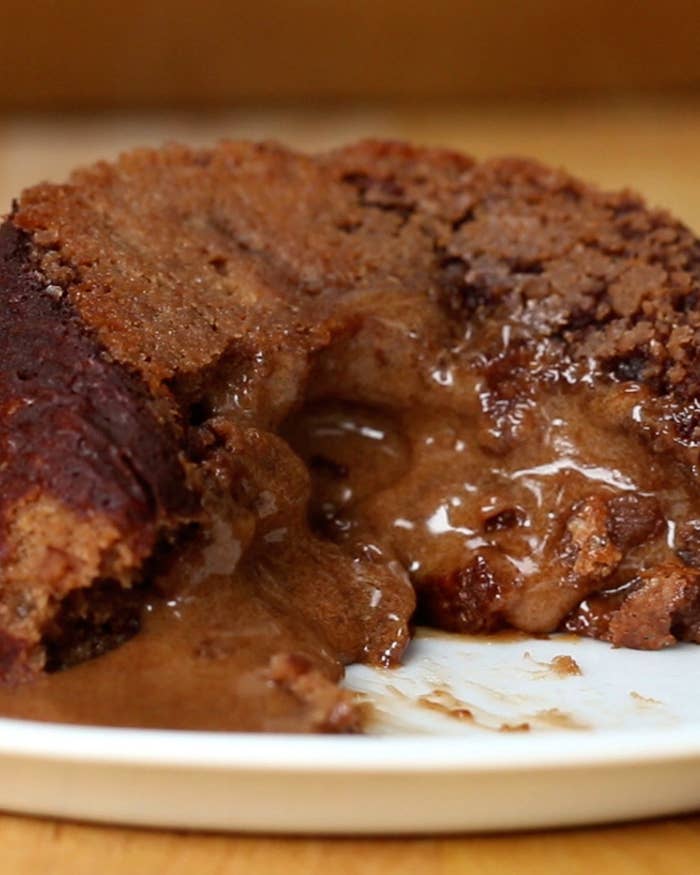 INGREDIENTS
Servings: 4
INGREDIENTS
½ cup HERSHEY'S Kitchens Semi-Sweet Chocolate Chips
½ cup HERSHEY'S Kitchens Sea Salt Caramel Chips
10 tablespoons (1 ¼ stick butter)
½ cup flour
3 eggs
3 egg yolks
1 teaspoon vanilla extract
1 ½ cups confectioners sugar
Whipped cream (garnish)
PREPARATION
1. Preheat oven to 425℉/220℃.

2. Coat 6-8 ramekins with cooking spray and dust with cocoa powder.  

3. Add the chocolate chips, sea salt caramel chips, and butter to a mixing bowl. Microwave until the chocolate and butter is completely melted, stirring every 30 seconds.  

4. Whisk in the powdered sugar.

5. Add the eggs, egg yolks and vanilla. Stir to combine. Add the flour and stir until the flour is fully incorporated.  

6. Bake 13 minutes, or until the outside is set.

7. Let cool for a few minutes before inverting onto a plate. Dust with powdered sugar.

8. Enjoy!