Cadbury Mini Egg Snack Mix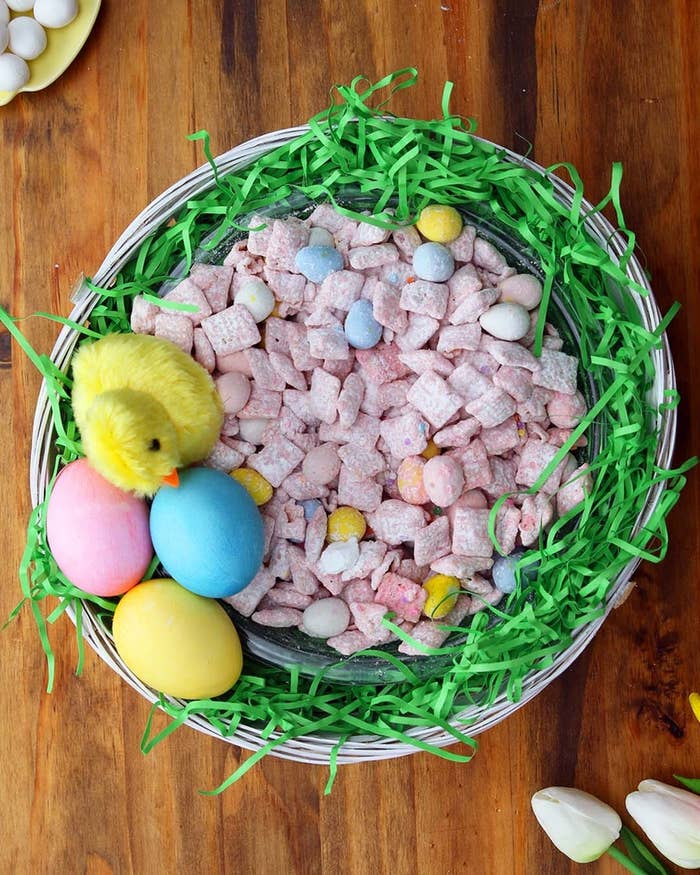 INGREDIENTS
Servings: 6-10
5 cups rice cereal
2 cups white chocolate
1 tablespoon coconut oil
1 cup powdered sugar
1 tbsp sprinkles
1 bag Cadbury Mini Eggs
Pink food coloring
PREPARATION
1. Melt the white chocolate and coconut oil in 30-second intervals.

2. Mix in a few drops of pink food coloring.

3. Mix in melted chocolate with the 5 cups of rice cereal.

4. Mix in 1 cup of powdered sugar and 1 tbsp of sprinkles

5. Add Cadbury Mini Eggs.

6. Enjoy!