Tucked into the thicket of science buildings at the University of Southern California, about 60 engineering students meet at a lab with one end goal in mind: space.
Since its founding in 2005, members of the USC Rocket Propulsion Laboratory have worked after school, late at night, and on the weekends to design and build a rocket that will travel to unprecedented heights.
The odds are good that the group will achieve its goal. Its last rocket, Fathom II, broke the world record March 4 for the highest altitude reached by a completely student-run organization. The vehicle flew up 144,000 feet up from Spaceport America's base in New Mexico, according to the USC Viterbi School of Engineering.
"This is a huge milestone because I mean the rocket went twice as high as ever before," said Dennis Smalling, a sophomore propulsion engineer and machinist. "It's our first truly high performance vehicle, and it's something no university has ever done before."
Now that it owns the world record, USC's Rocket Lab has plans to soar even higher.
"By the end of the semester, we hope to do our space shot if the static fire goes well," said Maddie Koldos, a sophomore data acquisition software engineer. "So essentially that vehicle we have designs for it currently that are subject to change, but essentially it's just going to be more higher performance and larger in order to handle the thrust needed to get into space."
Traveler III, the newest rocket under construction in the lab, is set to launch in May. To reach space, the rocket must fly beyond the internationally recognized Karman Line, the 328,084 feet boundary between the Earth's atmosphere and outer space that defines an "astronautical flight" as determined by the Fédération Aéronautique Internationale.
"Our plan to reach the Karman Line is to scale up the work we did with Fathom II," said Clifford Lester, a sophomore core team member. "We're using a very similar design, but we've changed the actual motor from a 6-inch diameter to an 8-inch diameter."
The commitment from students is passed down to them from older members of Rocket Lab, the key component to how USC's team maintains its powerhouse status. Smalling said other schools expanding their rocketry teams have partnerships with "university professionals," but Rocket Lab's student-run aspect makes them unique. No faculty members assist with the designing and building of the rockets.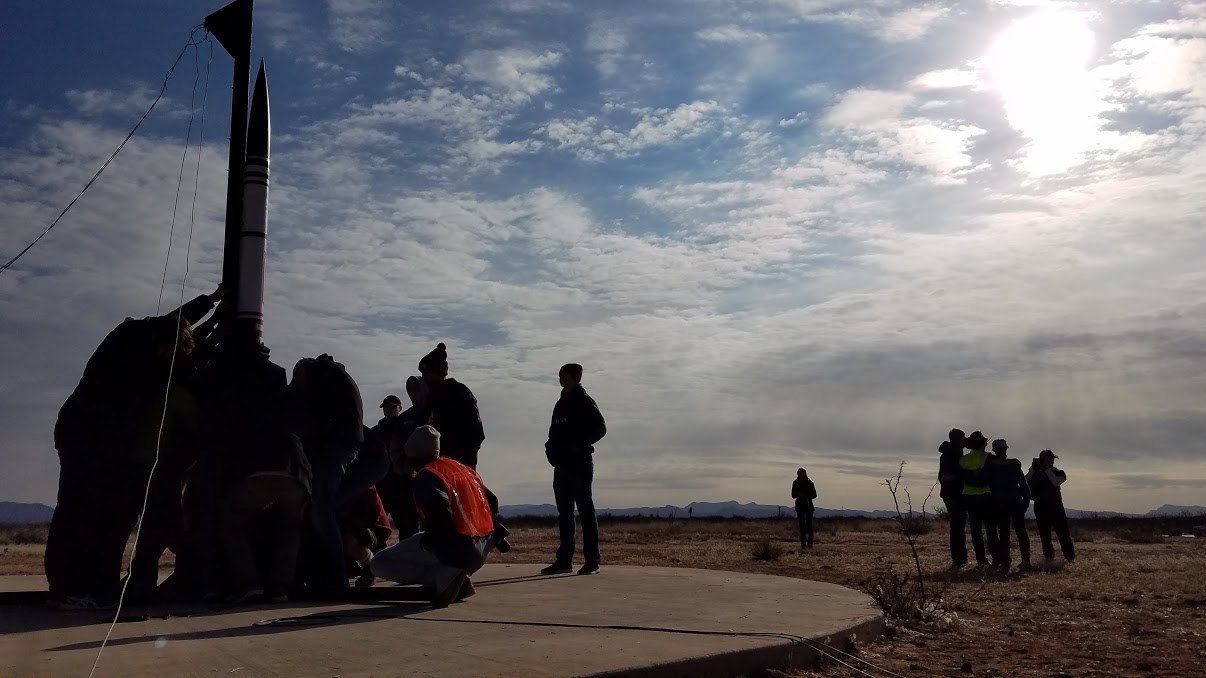 "That's like one of the coolest parts about lab – the fact that every decision is made by students," said Haley Karow, junior Launch Coordinator and Communications Officer. "And what really goes into that is having a really strong, not alumni base necessarily, but information transfer. Every year that new people come into lab, the first thing we do, the most important thing for Rocket Lab, is teaching the younger generation how to do, how to improve on everything that we do in lab."
Information, along with leadership skills, is passed down to younger students to keep the Karman Line on the horizon. But for space to be within their reach, members of Rocket Lab have to build upon the skills they are currently learning to take the group to the next level.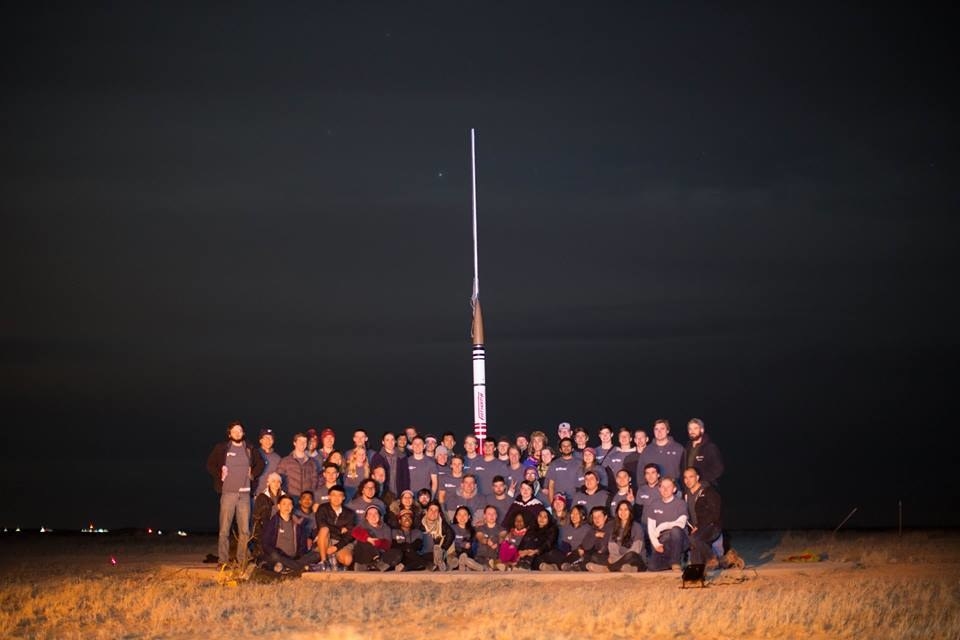 "I started as a freshman, and worked my way up through the lab," said Carter Allen, senior Chief Operating Officer and Engineer. "And all of the folks that are younger than me, I've seen them grow from just a few of them not even knowing how to use a wrench or whatever coming into the lab learning everything hands on from scratch and they've come a long way."
These students also need funds. Smalling said the research group gets funding every year from Viterbi. Additionally, aerospace companies including SpaceX and Boeing donate thousands of dollars worth of composites, which "are basically any non-metal material we use: carbon fiber, phenolic, fiberglass, the nosecone thermal layer."
Their launches have not always gone off without a hitch. But previous failures such as the Fathom I rocket last spring did not dismay Rocket Lab members. In fact, these setbacks encouraged the group to shoot for "space or nothing," a motto they came up with for a previous rocket, Traveler, the first attempted space shot in 2013. The main idea behind Traveler was that the rocket would make it to space or explode. But the slogan speaks to more than just the rocket.
"[Space or nothing] means overcoming any technical or organizational challenge that faces us," said Robert Kancāns, sophomore propulsion engineer. "We had that Fathom I vehicle last year, my freshmen year, that did end up failing early into the flight. So we didn't break the world record then. And then after pushing through a painfully long development campaign, we finally did it just this recently. It's that kind of tenacity that I admire."