Part Five of a BuzzFeed News investigation.
Part One: Tory Donor's Cash Drops Caught On Film
Part Two: Lycamobile Is Embroiled In Sri Lanka's Hunt For Stolen Assets
Part Three: Lycamobile Reported To Cops For "Money Laundering"
Part Four: How Paris Police Closed In On The Tories' Biggest Donor
The British government refused to assist a French investigation into suspected money laundering and tax fraud by the UK telecoms giant Lycamobile – citing the fact that the company is the "biggest corporate donor to the Conservative party" and gives money to a trust founded by Prince Charles.
French prosecutors launched a major probe into the firm and arrested 19 people accused of using its accounts to launder money from organised criminal networks two years ago, after BuzzFeed News revealed its suspicious financial activities in the UK. But the Conservatives continued taking Lycamobile's money – and it can now be revealed that the British authorities stonewalled a formal request from French prosecutors to carry out raids in London as part of the ongoing investigation.
Confidential correspondence between British government officials and their French counterparts, shown to BuzzFeed News by a source in the UK, reveals that the French wanted British authorities to raid Lycamobile's London headquarters last year and seize evidence as part of their investigation into money laundering and tax fraud by the company.
In an official response dated 30 March 2017, a government official noted that Lycamobile is "a large multinational company" with "vast assets at their disposal" and would be "extremely unlikely to agree to having their premises searched".
The letter, from the team at HMRC that handles law enforcement requests from foreign governments, continued: "It is of note that they are the biggest corporate donor to the Conservative party led by Prime Minister Theresa May and donated 1.25m Euros to the Prince Charles Trust in 2012." The email referred to Lycamobile's donations to the British Asian Trust, which was founded by the Prince of Wales to tackle poverty in South Asia, not to his youth foundation The Prince's Trust which has never received any money from Lycamobile.
The HMRC response went on to say that Lycamobile would be likely to challenge any raids on its properties in court and may succeed because the French request did not contain enough "solid information". The request stalled, and Lycamobile's UK offices were never searched.
But the French investigation has continued to gather steam. Lycamobile has been ordered to pay €20 million bail after its two French companies were formally charged with money laundering in a Paris court in November and January.
When BuzzFeed News first approached HMRC to ask about its response to the French request, the agency's senior press officer strongly denied that Lycamobile's donations would ever be cited as a reason not to conduct criminal raids. "No HMRC official would ever write such a letter," he said. "This is the United Kingdom for God's sake, not some third world banana republic where the organs of state are in hock to some sort of kleptocracy."
However, after verifying the contents of the email seen by BuzzFeed News, another HMRC spokesman said that it was "regrettable".
"We never take political donations into account when working out how to work with other countries, or indeed on our own, in enforcing the tax law," he said, adding that the reference to Lycamobile's links to the Tories and Prince Charles had been included only as "background" information. "But I can see how this is open to being read that way, which is why that should not be in there," he said.
"This is the United Kingdom for God's sake, not some third world banana republic where the organs of state are in hock to some sort of kleptocracy"
The revelation that the government refused to assist a criminal investigation into a major political donor has raised serious questions about Conservative pledges to crack down on money laundering and financial corruption in London and brought the party's relationship with the troubled telecoms giant under renewed scrutiny.
Prime minister Theresa May has vowed to "act vigorously" against those suspected of money laundering to "safeguard the integrity of Britain's financial economy." Yet after BuzzFeed News revealed that Lycamobile was depositing rucksacks stuffed with hundreds of thousands of pounds of cash at Post Offices all around London — practices experts said should raise red flags with anti-money-laundering and tax authorities — the government has taken no criminal action against the company, even after the French launched their money laundering probe. Meanwhile, the Conservative party has accepted a total of £2.2 million from Lycamobile — including more than £800,000 after BuzzFeed News first exposed the company's suspicious business practices.
In a statement this week, the Conservatives announced that they had decided to stop taking any further money from Lycamobile two years ago. The party last accepted a donation from the telecoms company in late July 2016, a month after BuzzFeed News revealed the French money laundering raids.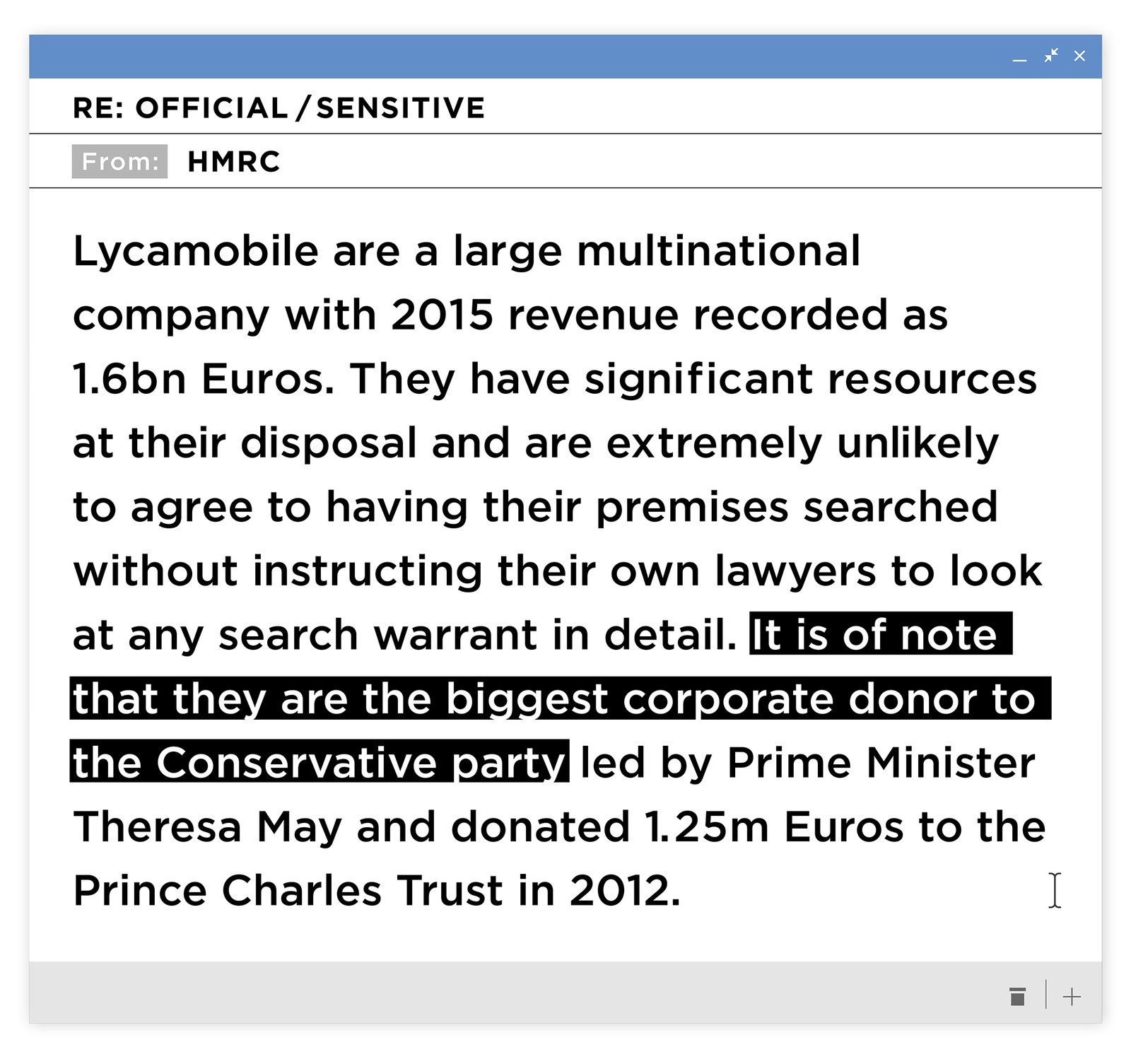 Lord (Ken) Macdonald, England's former director of public prosecutions, said the government's response to the French request for assistance represented "a descent into banana republic law enforcement" – and called on the UK authorities to cooperate fully with the investigation. "It would be beyond worrying if HMRC were to regard the payment of political donations as a shield against criminal investigation," he said. "Obviously the fact that a company may have the resources to challenge HMRC's actions in court is not a reason for authorities to back off. Otherwise, wealthy organisations would be beyond the reach of the law."
Meg Hillier, chair of the Commons public accounts committee which oversees the work of HMRC, said she would grill civil servants from the department over their refusal to investigate Lycamobile when they appear before MPs later this month. "The size of a company or its connections should not have any bearing on whether HMRC go in and do an investigation," she said. "I think they should explain to the British taxpayer what their rationale was for refusing the request."
Yvette Cooper, who heads parliament's home affairs committee, said HMRC's response was an "extremely serious concern" and called for an independent review into Britain's decision to refuse to assist the French investigation. "Political donations should never be a reason for HMRC not to act," she said. "The Government must explain what it will do to make sure that there is nothing holding a proper criminal investigation back.
The Liberal Democrat leader Vince Cable said HMRC's response was "deeply disturbing" – calling on Theresa May to "take personal ownership of the issue" and return all Lycamobile's donations until the matter has been "thoroughly investigated".
The telecoms giant is among the world's largest mobile virtual network operators, buying international airtime in bulk from the main networks and selling it to millions of customers around the world on inexpensive prepaid calling cards. Its dubious business practices first came to light in 2015 when BuzzFeed News secretly filmed cash couriers depositing cash-stuffed rucksacks at Post Offices scattered across London.
The practice was described as "deeply suspicious" and "worryingly characteristic of money laundering" at the time by Macdonald, who called for a "serious investigation" into the revelations. BuzzFeed News also revealed how Lyca's sprawling network of offshore companies was used to funnel money out of Sri Lanka by relatives of the country's deposed despot Mahinda Rajapaksa.
The Conservatives have deep ties to the company. Lycamobile's Sri Lankan-born owner, Subaskaran Allirajah, paid to join the exclusive Leader's Group for top donors that dines privately with the prime minister and members of the cabinet, and is close to the foreign secretary Boris Johnson after bankrolling his London mayoral campaign.
Lycamobile has also made significant donations to the British Asian Trust. The charity said it had carried out all the appropriate due diligence checks on Lycamobile's donations.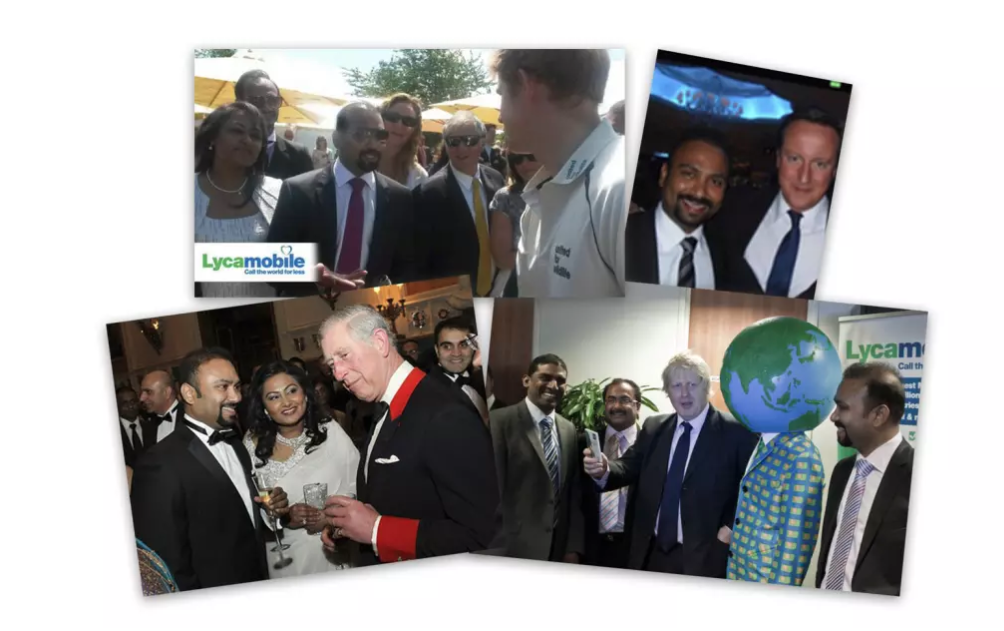 Lycamobile – which has reported an annual turnover of €1.5 billion and legally avoids corporation tax by moving money to the tax haven of Madeira through its vast network of more than 60 offshore companies – has always insisted that its business is wholly aboveboard. It said that the cash drops caught on film by BuzzFeed News were just "day to day banking" of legitimate takings from the sale of its international calling cards. Its latest accounts indicate that it is engaged in confidential "discussions and enquiries" with HMRC about related party transactions between its parent company in the UK and its various offshore entities.

The company is suing BuzzFeed News for libel in France over our reporting on the Paris raids and said in a statement this week that it continues to deny all the "inflammatory" allegations.
The Conservatives are now under mounting pressure to explain why the government refused to assist with a criminal investigation into Lycamobile — and why the party carried on taking its money — despite compelling evidence that the company's accounts were mired in highly suspicious activity.

In 2015, a team of reporters from BuzzFeed News spent five weeks following three cash couriers employed by Lycamobile as they drove around London depositing rucksacks bulging with cash at Post Offices all over the city. The team were acting on a tip that the men were suspected of laundering money on behalf of the telecoms giant by funnelling questionable cash into a network of different accounts in order to obscure its origins. The reporters watched the men leave the company's east London depot each morning in an unmarked black people-carrier and followed them to multiple Post Offices, where they were secretly filmed handing sums of up to £240,000 over the counter.

The team established that the couriers had regularly used at least 10 separate Post Office branches to deposit up to £1 million a week, dating back several years. The bag drops were especially bizarre because the security firm G4S was also filmed visiting the Lyca depot and collecting as many as 40 sacks of money at a time in an armoured van – the normal way for a cash-rich business to transport its takings.
When Lycamobile was confronted over its suspicious cash-handling practices, it said the money came from the legitimate sale of international calling cards – but declined to explain why it sent staff to multiple Post Offices with bags of banknotes every day despite having an armoured and properly audited cash-in-transit service at its disposal.
After exposing the suspicious bag drops, BuzzFeed News revealed that authorities in Sri Lanka had launched an investigation into a key offshore company in the Lyca empire suspected of being used to launder money embezzled by the country's autocratic former president Mahinda Rajapaksa.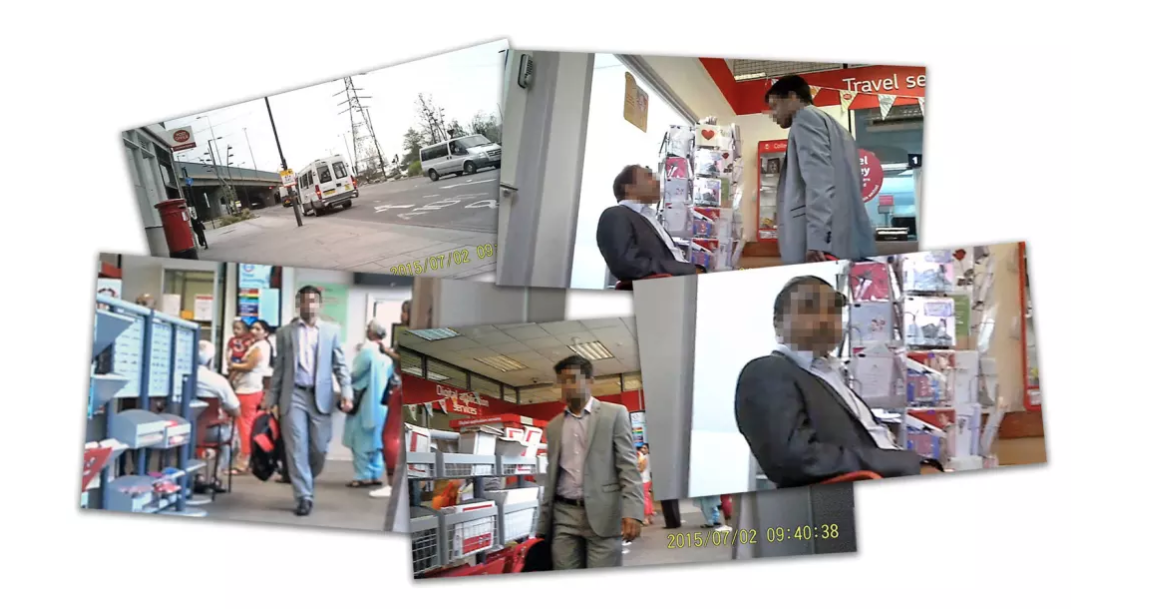 The revelations came in the wake of repeated criticism of Lyca from its own auditors for failing to properly account for tens of millions of pounds sloshing through its byzantine accounts. Internal Tory emails obtained by BuzzFeed News showed that the party had accepted a large donation from the telecoms giant just days after the party's compliance department raised concerns about its chaotic accounting in 2012.
In the wake of the story, the Conservative party faced mounting pressure to sever its ties with its biggest donor, and legal experts called on the police to launch a criminal investigation. But the authorities took no action – and the party continued to allow hundreds of thousands of pounds to flow into its coffers from Lycamobile. It appeared that the company's highly unorthodox bag drops and the questionable flow of money through its corporate network would escape official investigation.
But weeks after BuzzFeed News published secret footage of the cash couriers in London, financial investigators in Paris decided to take a closer look at the company's activities in France.
Analysts at the country's Tracfin financial intelligence unit quickly spotted a curious trend. While one of the company's two French entities – Lycamobile Sarl – appeared to be doing legitimate business with established telecoms customers, the other – Lycamobile Services – had billed tens of millions of minutes of international airtime to what appeared to be ghost companies.
Lycamobile Services had received payments totalling €75 million over a nine-month period in 2015 from 19 companies that, the analysts noted in their report, bore all the hallmarks of being shell companies: "recent creation, address with a virtual office or domestic dwelling, non-payment of VAT". The invoices these companies had submitted to their banks from the telecoms company seemed to the analysts to be "manifestly fake". And the funds were apparently transferred into Lyca's offshore network via a bank account in London.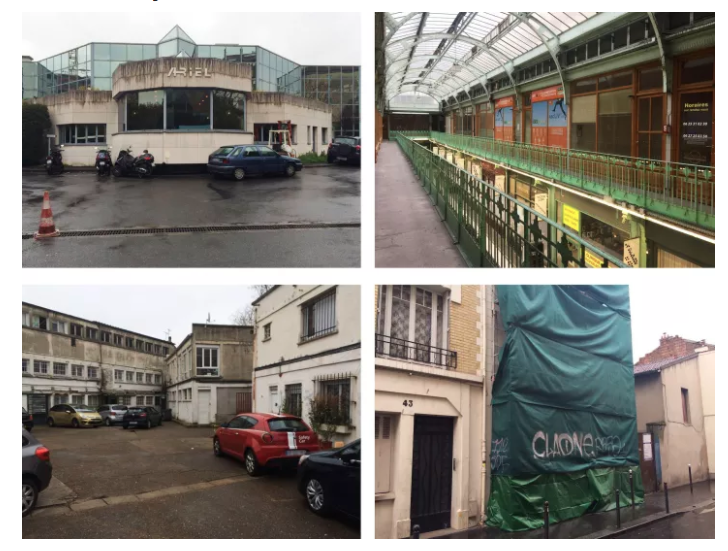 BuzzFeed News obtained details of the evidence compiled by the Tracfin analysts and visited the 19 customers of Lycamobile Services, all of which had paid more than €1 million for airtime, to see whether it was possible to buy a SIM or prepaid calling card from any of them. All but one were registered at PO boxes, vacant offices, derelict buildings, or a construction site. At none of these locations was it actually possible to buy any Lyca products.
The Tracfin analysts surmised that the apparent shell companies were fronts for illicit payments, noting that "the total lack of economic logic accruing to these transactions implies the likely existence of a vast system of fake billing". They prepared a secret intelligence report detailing allegations that the telecoms company "gave its clients, in particular via Lycamobile Services, an illegal money-laundering service".
That report arrived in the offices of the Parquet National Financier, France's serious financial crime prosecution service, on 7 January 2016, and prosecutors quickly launched an investigation into alleged money laundering by Lycamobile.
"The total lack of economic logic accruing to these transactions implies the likely existence of a vast system of fake billing"
Investigators spent time studying the surveillance footage gathered by BuzzFeed News in London, and sent undercover police teams out to follow a group of cash collectors carrying out similar activities in Paris. Tracking devices were installed on their cars, and their phones were wiretapped, as were those of Lyca executives at its French headquarters.
The French cash couriers were found to be in contact with Alain Jochimek, the company's general manager in France, and also with representatives of the company in London, sources close to the investigation told BuzzFeed News. In June 2016, Paris police conducted raids on Lyca's headquarters and a series of residential and business addresses across the city, arresting 19 people and seizing more than €1 million in cash. Jochimek was charged with money laundering and VAT fraud, along with eight others.
Wiretaps had revealed that the cash couriers were also in contact with a couple who were suspected of acting as a conduit to criminal money-laundering networks and who appeared to control most of the alleged shell companies that had funnelled millions into Lycamobile Services via what seemed to be puppet directors. The man and woman were also charged.
When BuzzFeed News revealed the French arrests and exposed the network of alleged shell companies pumping tens of millions of euros into Lyca's accounts, the Conservative party faced renewed calls from opposition politicians to sever ties with the troubled company – but they were ignored. The party accepted a gift of £45,000 the month after the Paris raids.
Pressure for a criminal investigation in the UK also intensified. "The developments in Paris make stark what has been obvious for months – the urgent need for a serious and sustained investigation into Lycamobile's alarmingly unconventional UK business practices," said Macdonald.
But the British police took no action.

In Paris, the prosecution gathered pace. When Jochimek was hauled in for questioning, he told police that his activities in France had been overseen by executives at Lycamobile's headquarters in London, who controlled all the company's bank accounts. Added to the fact that the money from the illicit shell companies had flowed out of Lycamobile's French accounts and into its offshore network via a bank account in London, this was enough to convince prosecutors that a raid on the company's UK premises could be key to the investigation.

When one nation wants help from another in a criminal investigation, it makes a formal request for "mutual legal assistance". So prosecutors wrote to the HMRC department in London that deals with such requests to ask for help raiding Lycamobile's headquarters in the British capital, as well as the home address of an executive who had been implicated by Jochimek in his police interview.
The response, which came days later from a civil servant named Christopher Wood on HMRC's mutual legal assistance team, was a resounding rejection. Wood said he had consulted a lawyer and relayed concerns about the French request under seven headings. Under the first – "Complexity of the case" – he noted that "this is clearly a very large investigation on behalf of the French authorities and involves companies with vast assets at their disposal". Lycamobile would be likely to challenge any search of its premises in the courts, he wrote, and if the company succeeded, any material that had been seized would have to be returned. "This can be catastrophic for any investigation," he noted, "especially one of the size and complexity of this."
"This is clearly a very large investigation on behalf of the French authorities and involves companies with vast assets at their disposal"
The second problem with the French request came under the heading "Background on Lycamobile in the United Kingdom." Here, Wood noted that the target of the French investigation was "a large multinational company with 2015 revenue recorded as 1.6bn Euros". He continued: "It is of note that they are the biggest corporate donor to the Conservative party led by Prime Minister Theresa May and donated 1.25m Euros to the Prince Charles Trust in 2012."
The other headings raised concerns about what Wood considered to be a number of shortcomings in the construction of the French request for assistance. The application to search the home of the Lycamobile executive would fail, he predicted, because "the very flimsy evidence of a suspect" would not be enough to satisfy "any crown court judge considering an application for a search warrant of a multi-billion Euro company such as Lycamobile". In order to obtain a warrant to search the business addresses, Wood said, the French would need to provide, in advance, a "detailed explanation of what type of material information is expected to be found and specifically where it is likely to be found".
Wood concluded his missive: "We wish to assist the French authorities as much as possible but there is a need to point out where an application for search warrants is unlikely to succeed due to lack of solid information."
Sources close to the mutual legal assistance process told BuzzFeed News that the response sparked tensions between the British and French authorities. After Britain refused to budge, French prosecutors abandoned the request and switched to other lines of inquiry.
The French prosecution of the telecoms giant continued, and by January this year investigators had obtained enough evidence to charge Lycamobile's two French companies with orchestrating a major money laundering scheme as well as evading tens of millions of euros of VAT. The full trial is expected to take place at the end of 2018.