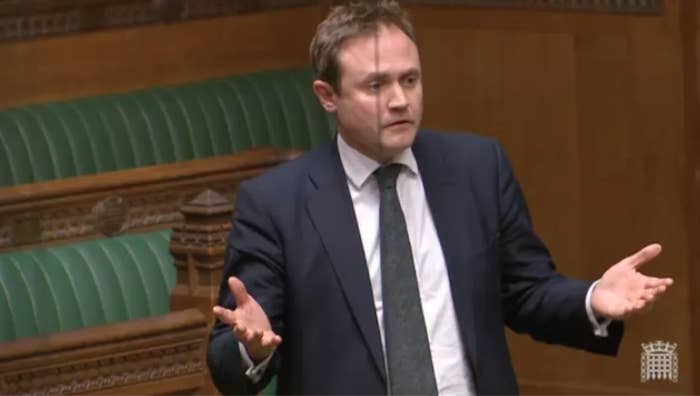 A powerful parliamentary committee has launched an inquiry into how Britain can clamp down on the offshore wealth of Vladimir Putin and his inner circle in response to a spate of Russian-linked deaths in Britain.
The Foreign Affairs Committee, which officially oversees the work of the Foreign Office and MI6, is to examine how the government can target Putin and his inner circle with financial sanctions in British tax havens where they are suspected of hiding billions of pounds embezzled from Russia.
The committee opened the probe in the wake of a pattern of suspected Russian assassinations on British soil exposed by BuzzFeed News – culminating in the attack on ex-spy Sergei Skripal and his daughter in Salisbury and the murder of Russian defector Nikolai Glushkov earlier this month. It will focus on targeting hidden Russian wealth in notorious British tax havens such as the Cayman Islands, Bermuda, and the British Virgin Islands.
Tom Tugendhat, chair of the committee, said the spate of suspicious deaths in Britain showed Russia had adopted an "extremely hostile" approach to the UK and called on the government to respond by "exposing how oligarchs, including the president, have hidden hundreds of billions of dollars" in British territories.
"There is a clear pattern of suspicious deaths in the UK and around the world which was exposed last year by BuzzFeed News and merely confirmed by the attack on the Skripals and the murder of Nikolai Glushkov," he said. "It's clear that we can't turn a blind eye to these acts. In response, the UK will not break the law but nor should we turn a blind eye to the use of our financial and legal services to hide Russian wealth in jurisdictions we oversee."
Relations between Britain and Russia have plunged to their lowest ebb since the Cold War since the Salisbury attack, which left the Skripals fighting for their lives and exposed hundreds of members of the British public – including police officers – to a deadly nerve agent.
The British government was quick to accuse the Russian government of orchestrating the attack and opened a review of all 14 suspicious deaths linked to Russia that a BuzzFeed News investigation exposed last year.
Both Britain and Russia have expelled 23 of each other's diplomats, and Britain has threatened a raft of financial sanctions in response to the attacks.
The Foreign Affairs Committee will hold the inquiry's first parliamentary hearing at 2:45pm on Wednesday.