Chicken Alfredo Pizza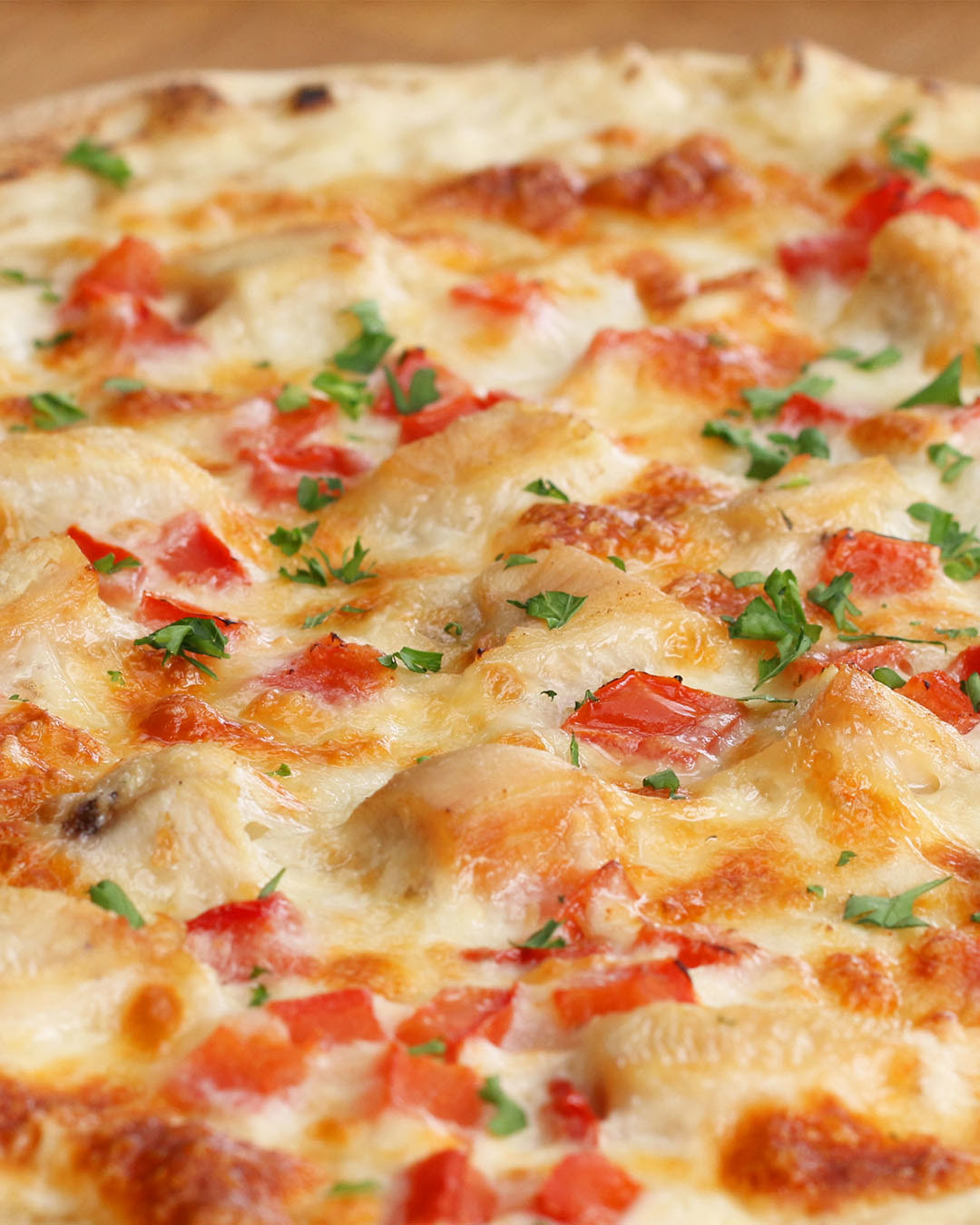 INGREDIENTS
Serving 8
1 pizza dough
3 tablespoons alfredo sauce
½ cup mozzarella cheese
½ cup cooked chicken
1 cubed roma tomato
PREPARATION
1. Preheat oven to 450°F/230°C.
2. Roll out dough to about 10 - 12 inches in diameter.
3. Top pizza with alfredo sauce, chicken, and tomatoes.
4. Bake in oven for 15-20 minutes, or until crust is crispy and cheese is melted and 5. turning golden brown.
6. Garnish with parsley and cut into 8 slices.
7. Enjoy!
Looks like there are no comments yet.
Be the first to comment!