Bagel Boats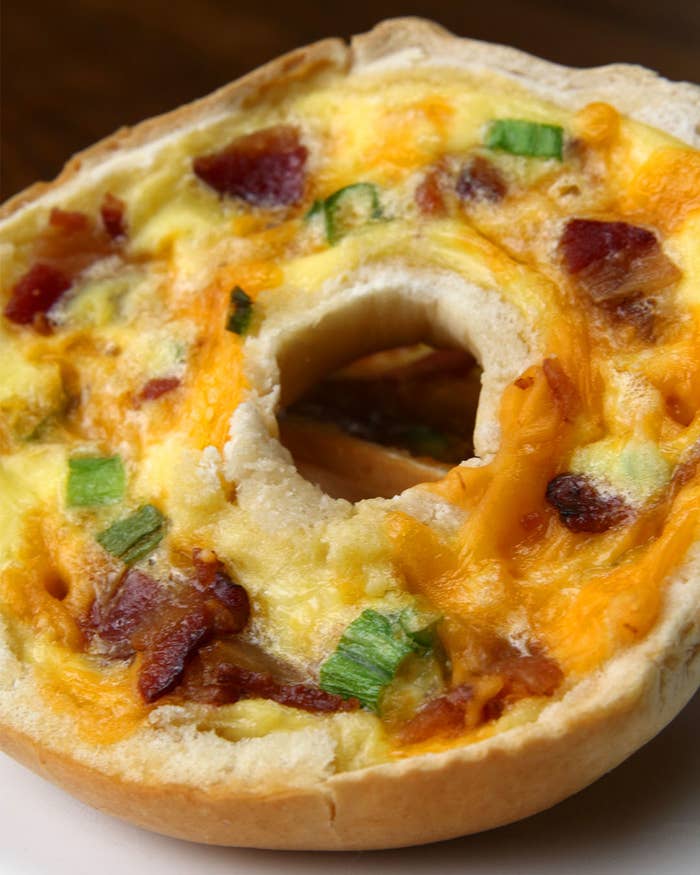 INGREDIENTS
Serving 1
1 bagel
2 eggs
2 tablespoons cheddar cheese
2 strips of bacon (chopped)
1 tablespoon green onion
1 tablespoon milk
PREPARATION
1. Preheat oven to 375°F/190°C.
2. In a small bowl, mix cheese, bacon, and green onion.
3. In a small bowl, whip 2 eggs with milk.
4. Carefully hollow out 1 bagel with a small silver spoon.
5. Place both bagel halves on a baking sheet.
6. Fill both bagel halves with cheese and egg mixtures.
7. Bake in the oven for 25 mins, or until the egg is cooked.
8. Enjoy!
Want BuzzFeed Tasty right in your inbox? Sign up for our newsletter!