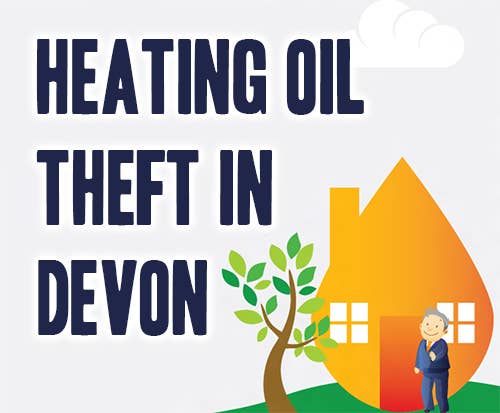 Heating oil theft in rural counties like Devon is an all too common problem. Thefts like these do not go unpublicised, but despite the urgings of regional police forces and our staff here at HeatingOil.co.uk, rural homeowners are still taking unnecessary risks when it comes to their winter fuel – and paying the price. We think that Devon's rural homeowners might stand a better chance of tackling the thieves if they knew a little more about their methods and motivation, so we're here to tell you what you've got to look out for...They prioritise stealthThere's nothing daring about heating oil theft – thieves target homes in rural areas precisely because they know they won't be caught. Many thefts occur at night when residents are sleeping, but heating oil crime is just as common when homes are empty during the day – when the occupants are on holiday or at work, for example. Thieves don't like to be seen, because if they're seen there's a chance they could be caught. Locating your storage tank within sight of the windows of your home and under the glare of a motion-detecting security light is as good a way as any of deterring the criminals.They have the tools for the jobHeating oil theft is big business, as the average Devon homeowner could have hundreds of pounds worth of kerosene in their tank at any given time. With such big rewards at stake, the criminals don't come in unprepared...
To read the full story follow the link below:
heatingoil.co.uk
Heating oil theft should be taken seriously, so discover some of the methods and motivations driving oil thieves here.