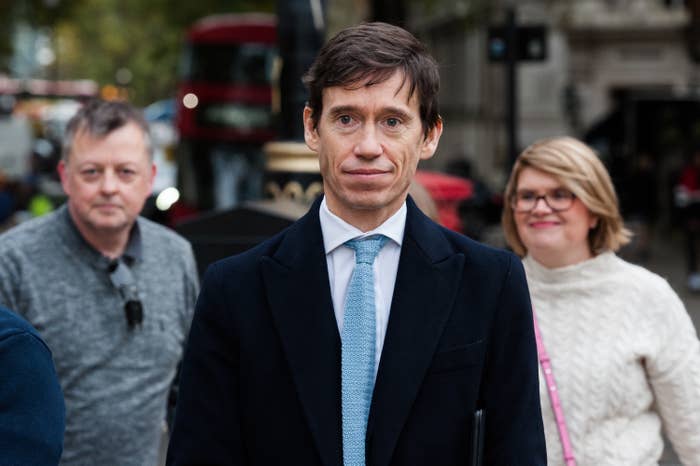 Rory Stewart, an independent candidate for Mayor of London and former Tory leadership candidate, is being supported by a leader at SPAC Nation, a controversial evangelical London church under inquiry by the charities watchdog after allegations it pressured its young members to hand over thousands of pounds in donations.

At a "London Speaks" event in Croydon last night, Stewart was introduced on stage by Daniel Ogoloma, who went on to chair the event and the Q&A that followed Stewart's speech. Ogoloma has been variously described as a "pastor" and a "minister" in the church, and has acted as the church's spokesperson to the media following allegations of financial impropriety and exploitation of young black people. He is also a former director of Spac Ministries Ltd, a now dissolved company.
Steve Reed, Labour MP for Croydon North, who is leading calls for action to be taken to protect young people involved with the organisation, described Stewart's association with Ogoloma as "highly inappropriate."
On Wednesday morning, Stewart deleted his retweet of a post by Ogoloma sharing photographs of himself with Stewart at last night's event, after a local Labour councillor replied to it asking why Stewart was working with Ogoloma.
Ogoloma's involvement with Stewart's campaign goes further than appearing on stage and acting as host for the evening. On Monday, Ogoloma posted a video of Stewart in Larkhall Park, Stockwell, "playing football and speaking to local lads", calling it "Day 1 of his one week living on an estate in Lambeth". Stewart retweeted the post, along with pastors and other members of SPAC Nation.
On December 12, 2019, Nigerian news outlet Business Day reported that Ogoloma, a "24 year old pastor and political activist" and "campaign guru" had joined Stewart's campaign.

Ogoloma told Business Day that "The campaign is going great so far; there has been great citizen participation through the London Speaks project. Rory believes in humanity and leadership and is keen on using London's business links to develop jobs in countries like Nigeria."
In November 2019, the Metropolitan Police announced it was reviewing allegations of fraud at the church. In December 2019, the Charity Commission opened a statutory inquiry into SPAC Nation, a registered charity, examining "financial, governance, and safeguarding matters".
SPAC Nation have strongly denied all allegations of wrongdoing, saying they had nothing to do with the church. In November, Ogoloma told the Huffington Post: "When anything is reported, we have taken it up to find out the truth behind it and I can authoritatively say there has not been a single report about the things that you have listed."
Ogoloma, acting as SPAC's spokesperson, also told the Huffington Post that the allegations of financial impropriety were "an intentional smear campaign also based on gossip. SPAC Nation has never and will never coerce anyone. We have given to many, we have helped countless people, which we will keep doing and will always focus on doing so."
On Wednesday evening, SPAC Nation and its alleged exploitation of young people will be the subject of an adjournment debate in the House of Commons, led by Reed.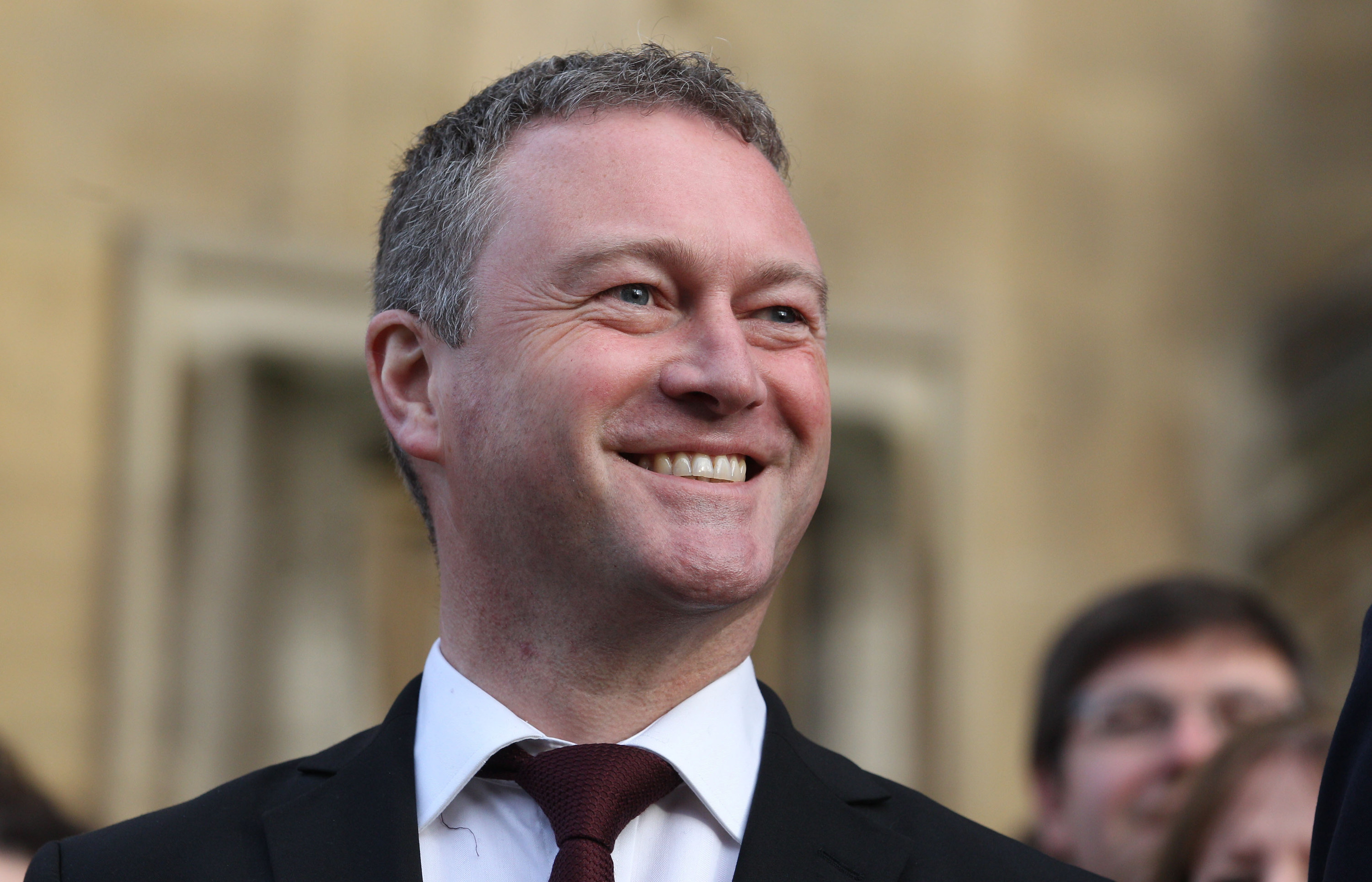 "I think it's highly inappropriate for Rory Stewart to involve a senior figure from an organisation that is being investigated for serious fraud and criminal exploitation of children and young people, and I would urge Rory to remove this person from his campaign without delay," Reed told BuzzFeed News.

"Fundamentally SPAC Nation operates in exactly the same way as a cult," he said. "They identify and recruit vulnerable young people, many from damaged backgrounds, then seek to isolate them from their friends and family. Many are moved to trap houses, rented by the organisation."
Reed said that once they had been recruited, young people were "subject to relentless brainwashing" before being pressured into taking out fraudulent loans, and then "made to hand over all the money to the organisation's leaders, leaving the young people traumatised, in debt, and isolated from friends and family."
"This is happening all over London," Reed added, saying that "by the church's own estimation up to a thousand young people" are currently involved with the organisation, while "thousands more" had been involved in the past.
"Young people in the organisation need to be protected straight away," he told BuzzFeed News, while "young people who have got out of it need support with the trauma."
Reed has said that police and safeguarding authorities should enter SPAC Nation's properties to protect young people who may be at risk of abuse or exploitation.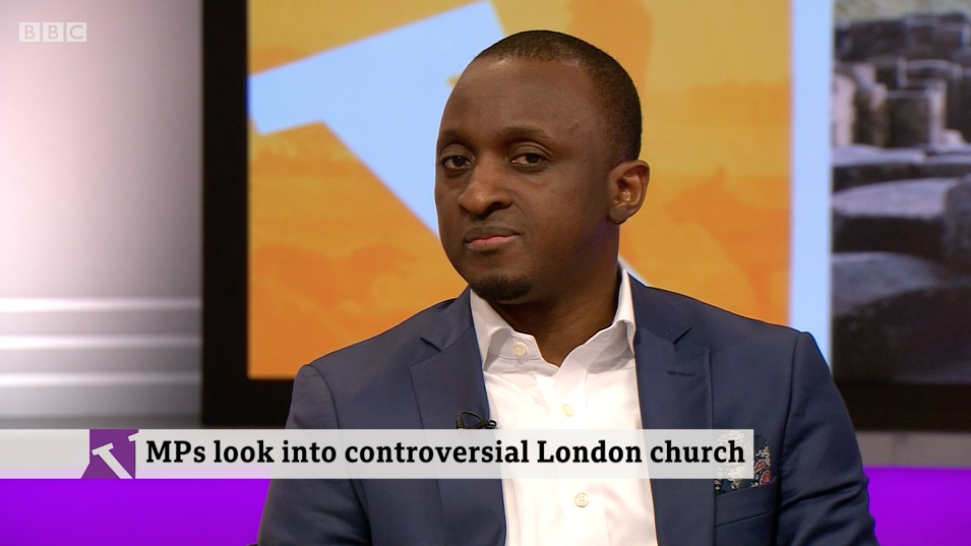 On Wednesday's Victoria Derbyshire Show, Dapo Adegboyega, a "reverend" at the church and chair of its board denied that the organisation runs so-called "trap houses" or "any house or safe houses". In the church's own publicity, they are described as houses to protect vulnerable young people who have left gangs.

Adegboyega also denied the church was under investigation, suggesting that the Charity Commission's inquiry was not an investigation. He suggested Reed's interest in SPAC Nation was driven by a local council by-election in November 2019, after then 20-year-old Jayde Edwards, a pastor at the church, ran for the Conservative party.