We hope you love the products we recommend! All of them were independently selected by our editors. Some may have been sent as samples, but all opinions and reviews are our own. Just so you know, BuzzFeed may collect a share of sales or other compensation from the links on this page if you decide to shop from them. Oh, and FYI — prices are accurate and items in stock as of time of publication.
We recently asked the BuzzFeed Community to tell us about the absolute best life hacks they know. Here are the game-changing results.
1.
Experiment with paint and design something eye-catching on your wall.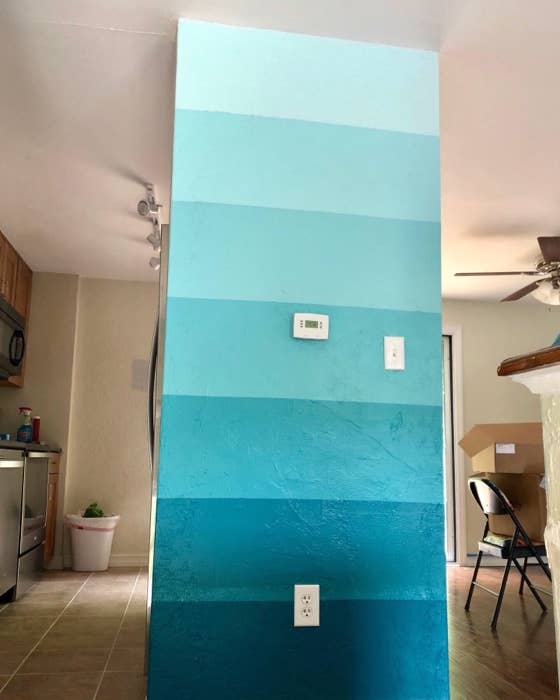 2.
Use contact paper to give new life to shelves, counters, dressers, closets, etc.
3.
Scour auction houses and estate sales for unique pieces of furniture at a reasonable price that'll have your friends wondering if you secretly have a wealthy grandparent who left you all their cool, vintage belongings.
4.
Print posters from Walgreens, CVS, or Snapfish for looks that'll look customized but actually take very little effort to execute.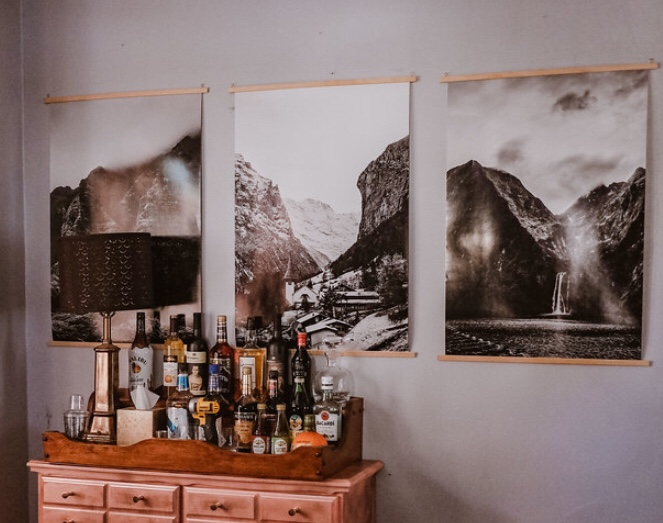 5.
Or place art you already own into new frames to create a new vibe in your home. I'd suggest scouring stores like TJ Maxx, thrift shops, or even Amazon for stylish options.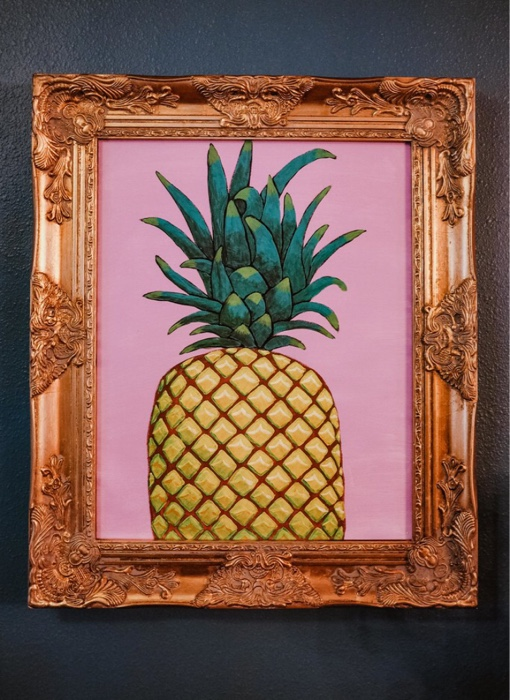 6.
Save your hard-earned dollars for well-made, pricier furniture that'll last you (ideally) a lifetime. If you're in your forever home, go ahead and buy that cozy couch or bookcase you've been dreaming about.
7.
Use decorative tapestries or picture frames to hide weird things on your walls like the hole you accidentally made in the wrong place while trying to hang said decor or a oddly-placed fuse box.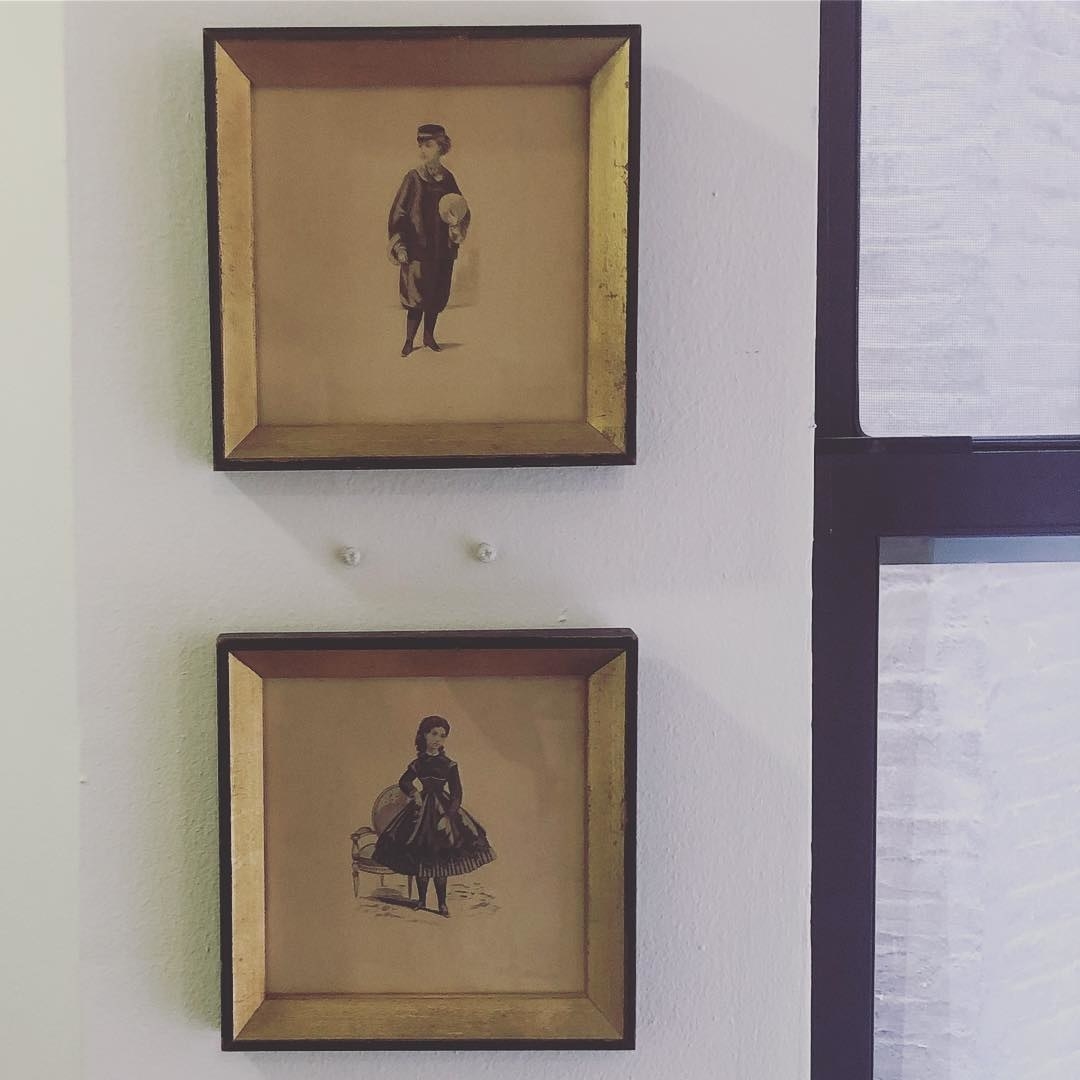 8.
Display accent pieces in odd numbers to great an overall pleasing aesthetic. Place seven items on your dresser (like the below image), three knick-knacks on your end tables, etc.
9.
Create a gallery wall to help showcase your personality in your home. Don't stress about arranging it — we have a guide that'll walk you through it!
10.
Take your time! You don't need to furnish every room all at once. Purchase the essentials (a bed and some seating) then take a breath and figure out *exactly* what you want your home decor to look like.
11.
Let meaningful accent pieces be the highlights of your decor. You don't have to embrace every fad or turn your home into a Pinterest board — go ahead, display quirky coasters that look like a cactus throw pillow that looks like a llama.🎶Whyyyyy not, take a crazy chance!?🎶
12.
Select a painting or piece of artwork you really love and use it as inspiration to style the entire room.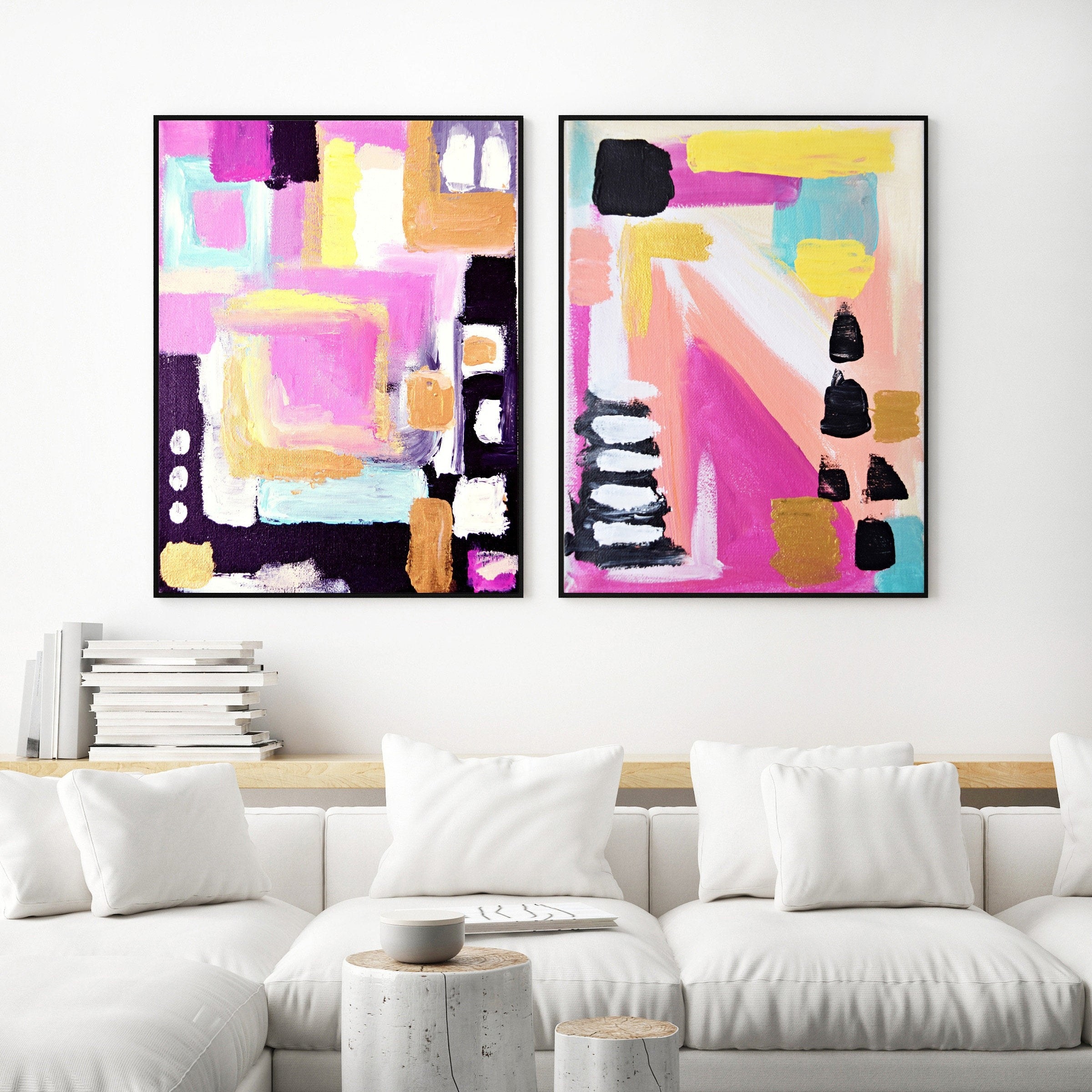 13.
Shop in unexpected places until you find what you've been looking for! Don't settle for plain white bedding when you can have something playful that'll better suit your style — even if it comes from the kid section.
14.
Go into decorating with a "less is more" mentality. Arrange your furniture and then fill in the gaps as you go, one step at a time.
15.
Add a patterned rug or curtains to make your house feel like a home and help you choose a color scheme for the room.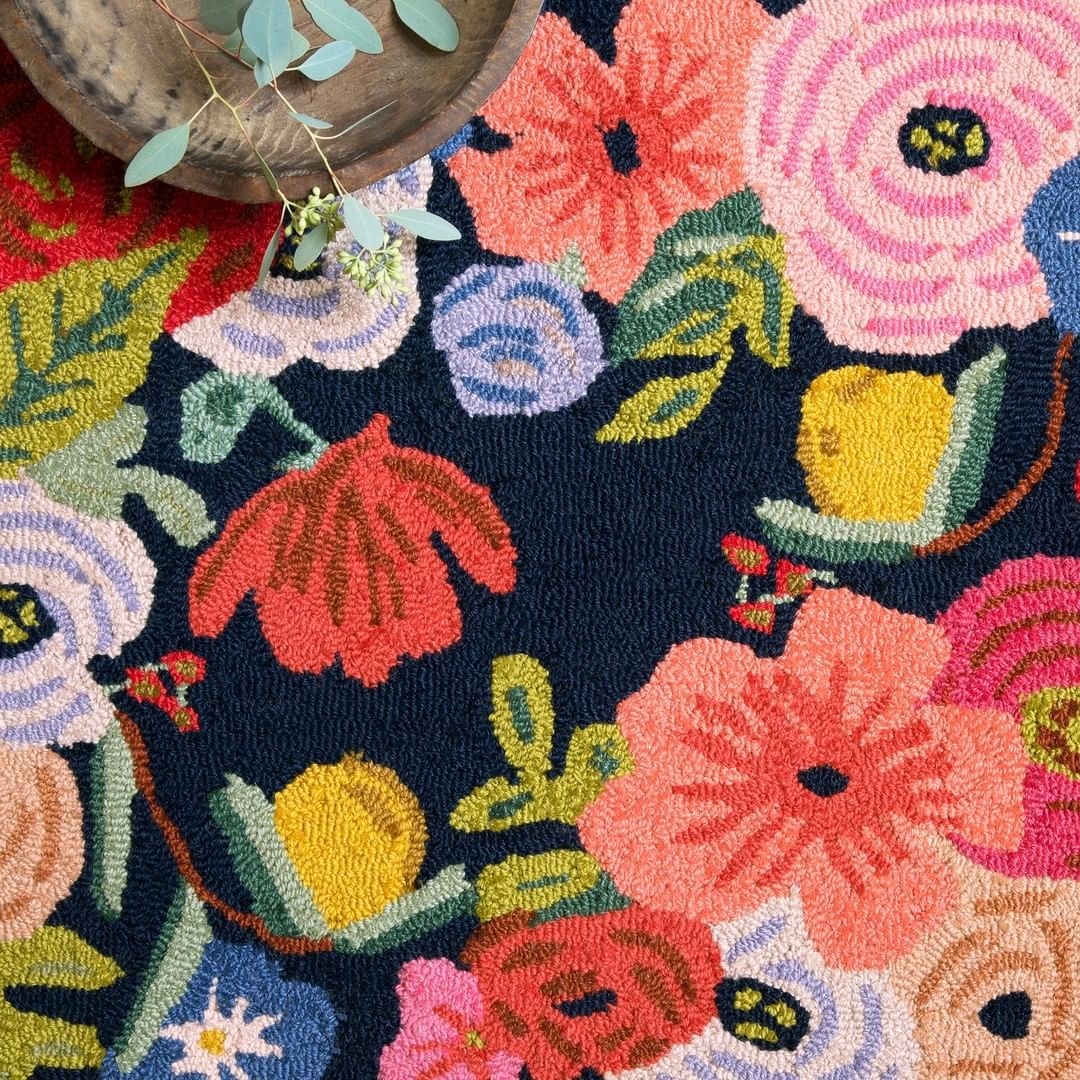 16.
Use items like blankets, wooden accents, plants and throw pillows to include various textures in the space and make rooms more intriguing.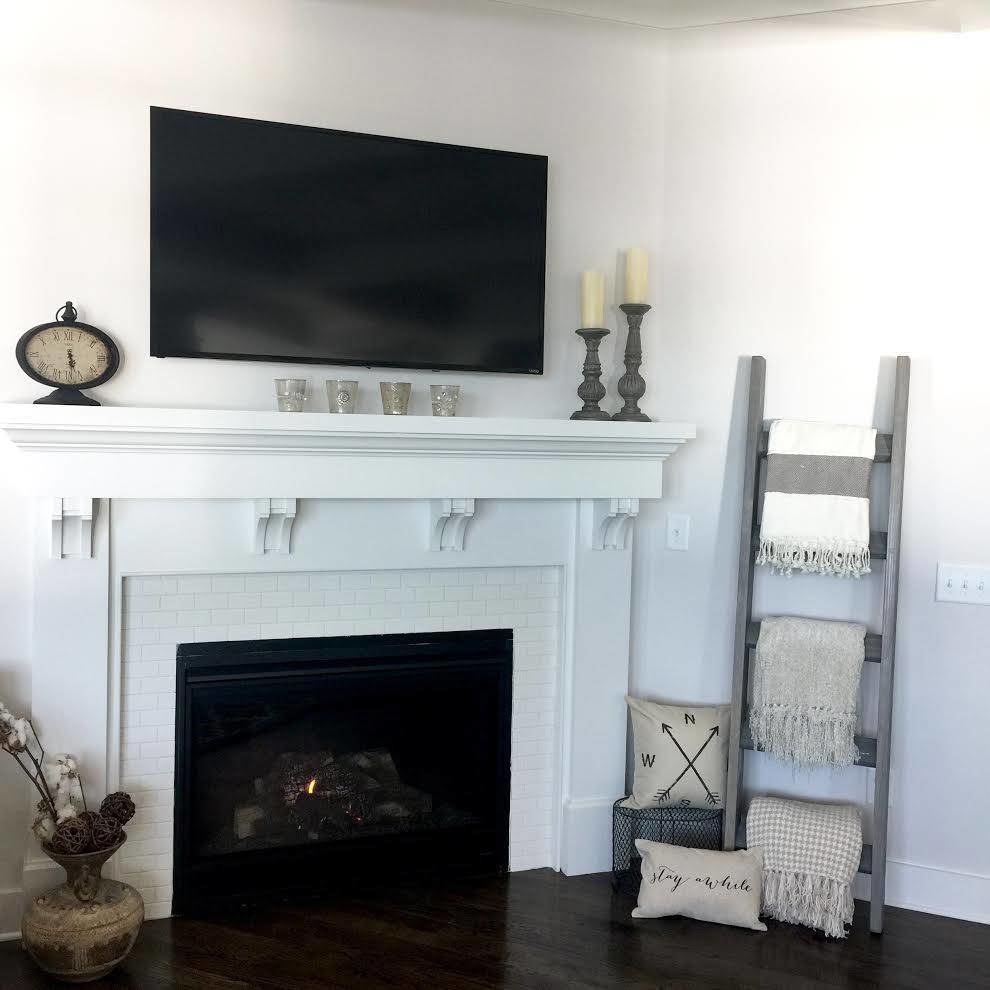 17.
Try color-coordinating your bookcase to lit-erary introduce a rainbow into your home decor.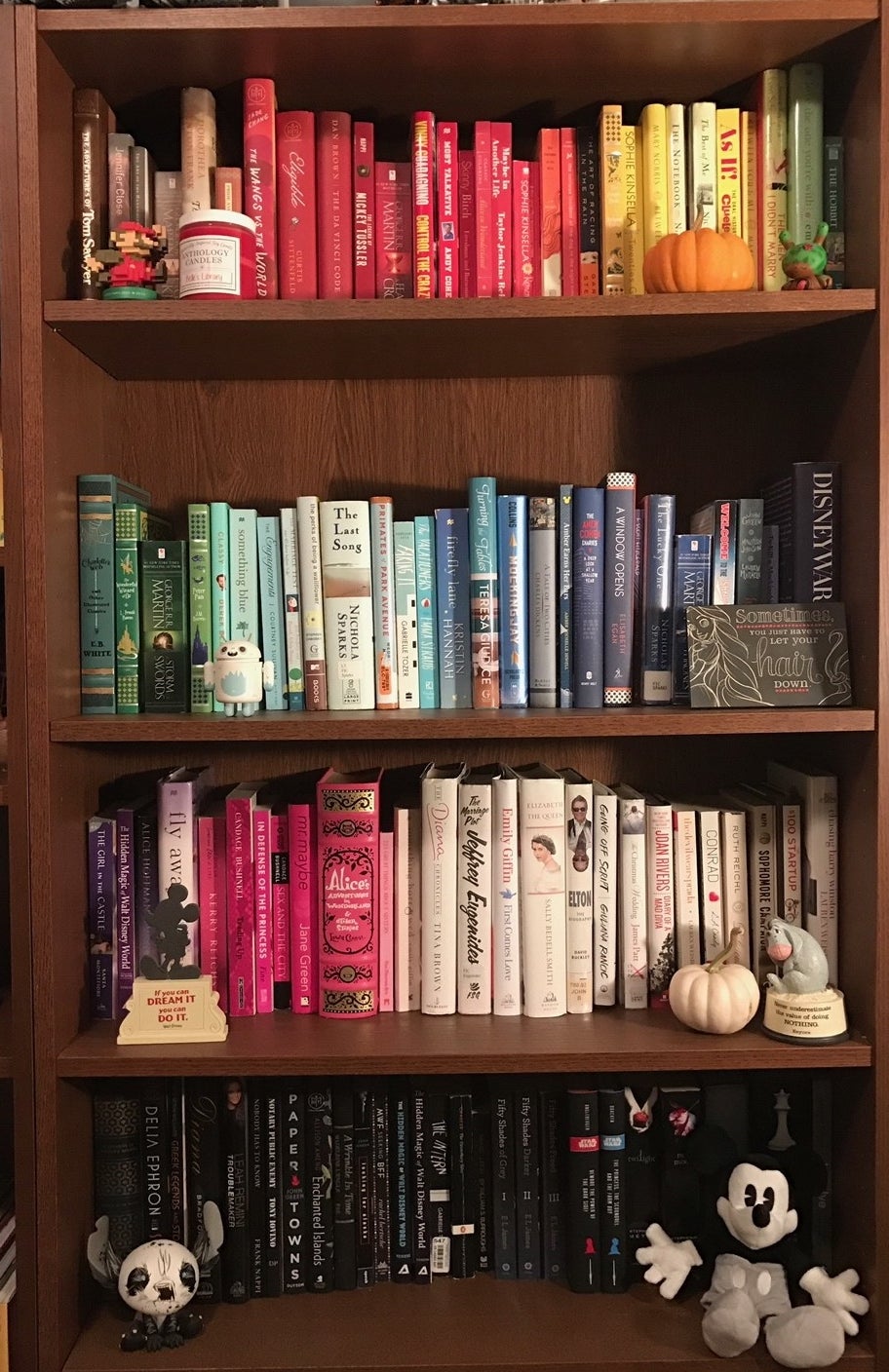 18.
Instead of placing photos and post cards along your walls at random invest in a cork board so you can neatly organize your hot mess into one worthy of your Instagram feed.
19.
Sometimes the heart will want what it wants — so you should give into that urge. If you find yourself thinking about the same throw pillow each time you step into a store, it's probably time you just BUY it.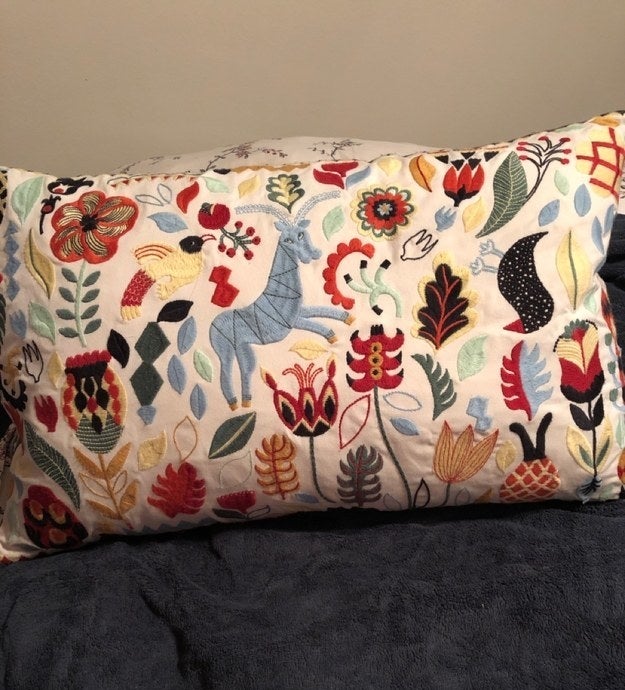 20.
Use calendar pages and scrapbook paper to create unique wall art for an affordable price. Win-win!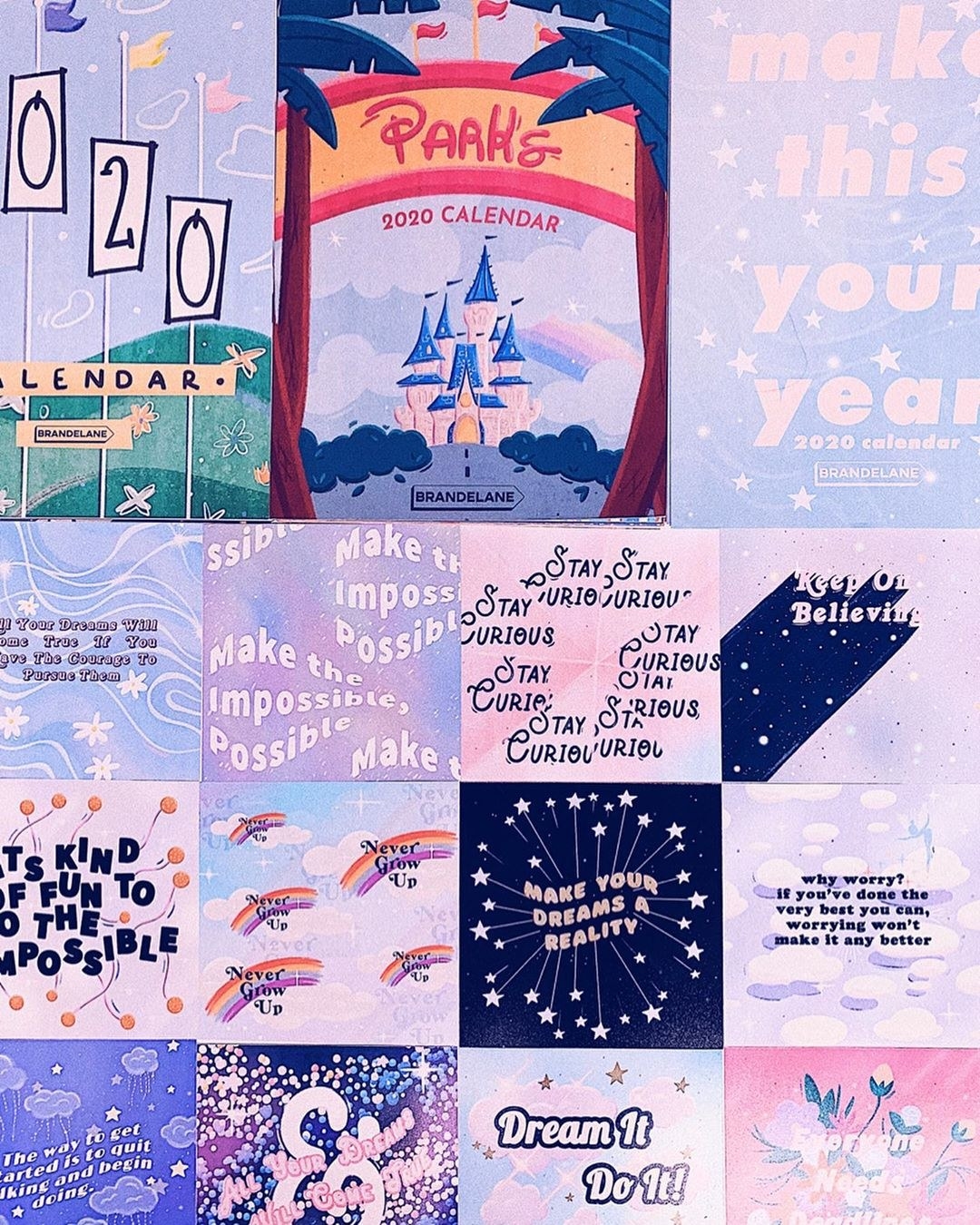 21.
Consider sounds and smells when creating the *vibe* of a room. Invest in scented candles with nicely designed jars and hide a Bluetooth speaker in a corner to play your favorite tunes to really amp up the overall feeling of a space.
22.
Use a mirror to create the illusion that a room is much larger than it actually is. The best way to execute this hack is to hang the mirror on a wall next to the window — don't make the mistake of hanging it *across* from a window or you'll need to wear sunglasses indoors 24/7.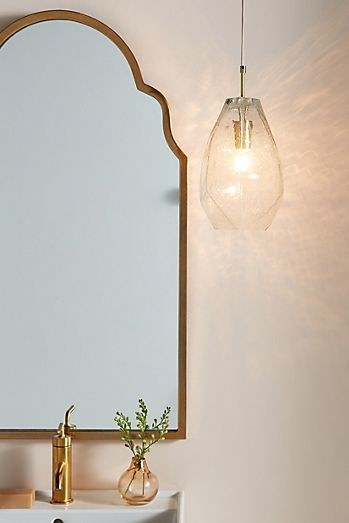 23.
And don't be afraid to become a plant parent! Adding some to your home will not only bring fresh aesthetic into the space, but'll also add some extra oxygen. Track down some special pots to really take things to the next level.
Use these tips and this is what everyone will look like when they visit your fabulously decorated home: