MAKING DECISIONS CAN BE SO HARD. There. I said it.
Lucky for all of us indecisive folk, BuzzFeed has created a solution to our procrastination problem: MoodFeed.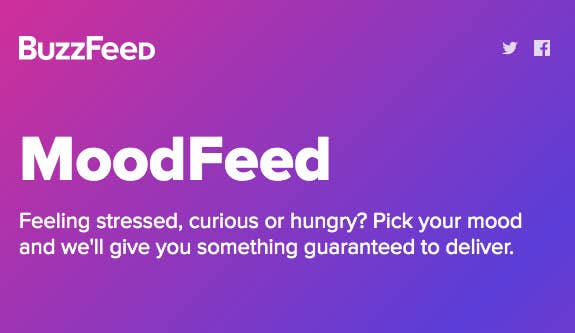 All you have to do is pause for a moment and decide how you're feeling (easier said than done, amiright?). Then select that mood on the wheel and let MoodFeed do the work for you.
If you're not sure how you feel at the moment (relatable) you can spin the wheel and let it choose FOR you. I feel seen already.
But if you are in touch with your feelings, you can select from hungry, joyful, curious, nostalgic, bored, or stressed. Choose wisely. ;) Or simply click "change my mood" and get new results.
Hungry? You'll have a slew of recipes and inspiring food content on your screen faster than you can scarf down a Crunchwrap Supreme after a night out with your friends.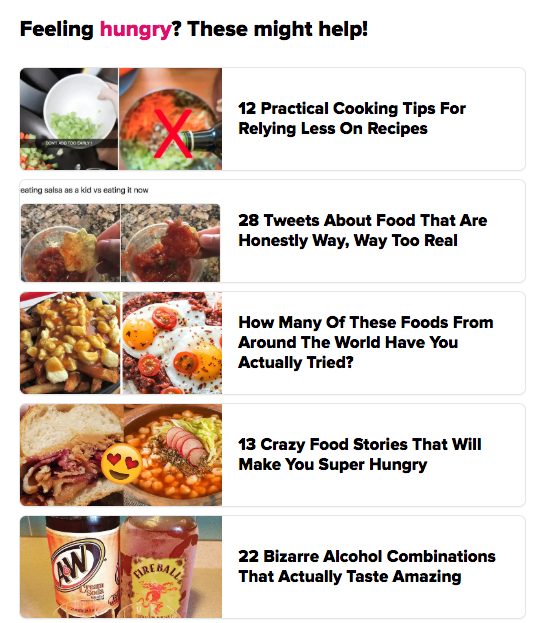 Or maybe you're just bored and looking to kill some time? Let MoodFeed fill that void with suggestions for fun quizzes, articles that'll make you giggle, and facts that'll blow your mind.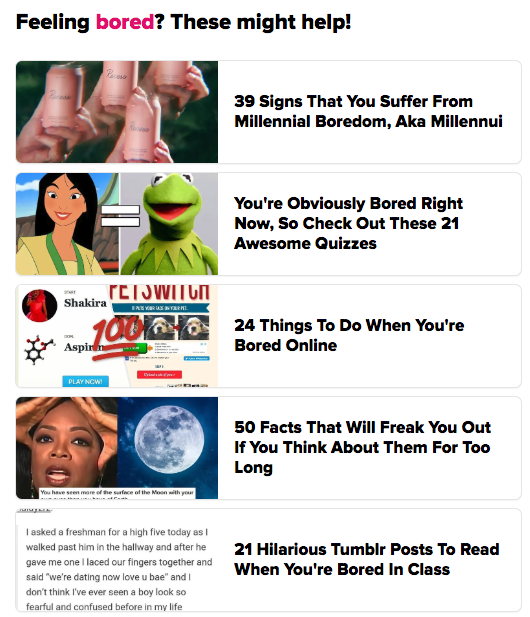 The options are pretty much endless! Sorry in advance, you'll probably be clicking on this wheel all day every day.