Save This List If You Ever Think You'll Visit Walt Disney World
I'm prepared to be your personal Disney trip planning Fairy Godmother✨
We hope you love the products we recommend! All of them were independently selected by our editors. Just so you know, BuzzFeed may collect a share of sales or other compensation from the links on this page if you decide to shop from them. Oh, and FYI — prices are accurate and items in stock as of time of publication.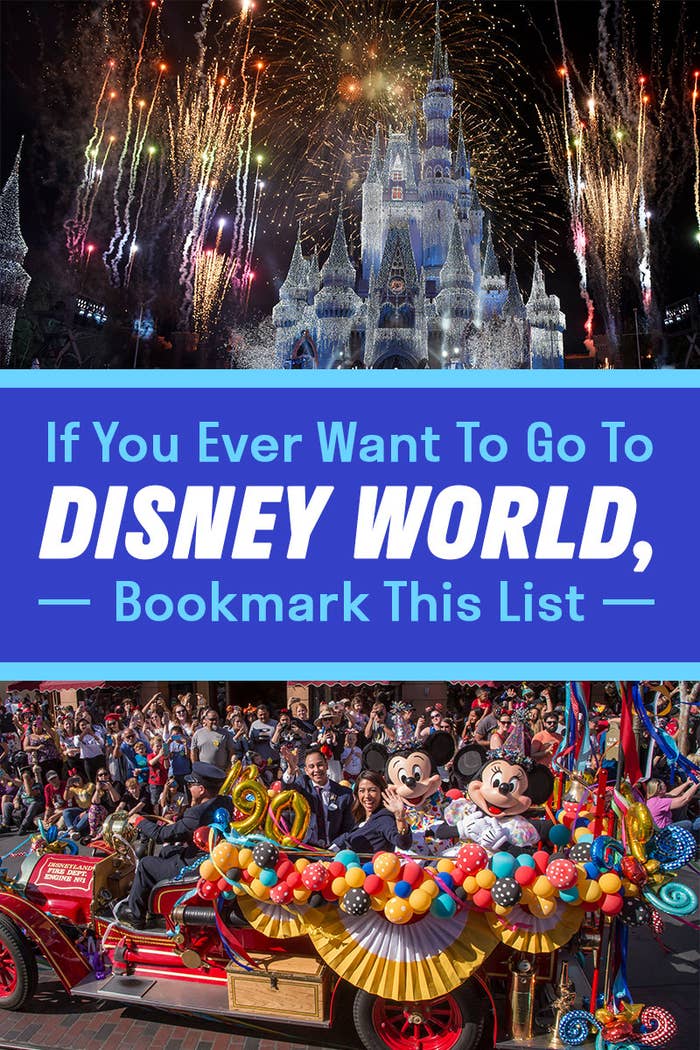 Whether you're someone who has been to Walt Disney World every year since they were born or you've never gone at all, planning a trip to The Happiest Place on Earth can be a daunting task.
Luckily for you, my fellow Disney fanatics, I'm a self-proclaimed planning expert. I've been to Walt Disney World about 10 times in the last few years and have this whole planning thing down to a science. You ain't never had a friend like me ;)
While you may find yourself focusing on The Magic, you'll need to consider how much this vacation will actually cost. Here are some potential costs to consider:
Are you able to drive there?
If so you'll need to pay for parking, which costs $25 per day for standard parking or $45–$50 per day for preferred parking (in case you want to be as close as possible to the welcoming gates). However, if you are a guest at a Disney Resort you'll receive complimentary standard theme park parking. If you settle for standard parking — don't stress! Disney will provide a shuttle from the farther ends of the lot to the gates.
Do you need to book a flight?
Consider tracking potential flight options through Skyscanner or Kayak. I've used this to monitor the timeframe of my trip and have been able to jump on great deals to make my overall travel more affordable.
Should you stay at a Disney Resort?
I would personally suggest staying on property at a Disney Resort. It makes a world of a difference when it comes to traveling back and forth to the parks (and even from the airport!). When you stay at a Disney Resort you have the option to have any souvenirs sent to back to your hotel's gift shop (no lugging around stuffed animals all day!) and are provided a ride to and from the parks from open to close. With a resort reservation you'll also get the option to choose from an array of MagicBand colors ahead of time (this will act as your room key, park ticket, credit card, and more while you're inside WDW. Essentially your key to the kingdom). Additionally you'll be able to hitch a ride on The Magical Express to and from the airport, thus saving some dollars on a cab or Uber ride.
Disney offers a variety of price points for their resorts ranging from Value to Deluxe. I've stayed in a variety of them but my suggestion would be to check out the Value resorts. If you're visiting WDW, chances are you're not trying to hang out at your hotel all day. These hotels start at $99 a night and are filled with fun themes. My favorite is Disney's Art of Animation Resort, which is a half-step above the standard Value resorts. It has a Little Mermaid theme in the basic guest rooms that made me smile for days.
Or perhaps you want to rent out an Airbnb?
There are plenty of options if you'd rather feel more *at home* during your DIsney vacation. Check out the listings for Airbnbs near Disney World and see what fits your family best! If you have a car and can easily drive back and forth to the parks, this may be a better plan for you. Some of these homes even have incredible Disney themes (an entire Mickey themed condo!?) that'll blow your magic-loving mind.
Bonus tip for saving!
When I was in college and had essentially zero dollars, I used to take whatever extra cash I had between paychecks and stuff it into an envelope labeled "Disney Fund." It was nice to have a goal and to feel like I was physically saving rather than moving dollars around between digital bank accounts.

Grab a magic wand, some pixie dust, and a pen because the real planning is about to begin.
Which parks do you want to visit?
You'll need to buy tickets accordingly! If you only have a limited amount of time (perhaps, a long weekend) you'll want to prioritize which attractions are important to you. IMO, Magic Kingdom is an absolute necessity (the fireworks! Cinderella Castle! Main Street U.S.A!), but other than that it can be hard to narrow down. Dive into what each park has to offer and try to choose based on your interests. Do you love Toy Story and Star Wars? You'll want to head to Hollywood Studios. Are you a foodie? Spend your day at Epcot. Obsessed with nature? Don't miss the safari at Animal Kingdom. Many times I've started my day with the safari in AK and then made my way to Epcot for the rest of the day. It's easy to split your day between two parks if your squad is game!
Just when you thought four massive parks were enough, I'm here to tell you WDW also has two water parks on the property. Blizzard Beach is currently closed for refurbishments, but for $69 you can buy a day pass to Typhoon Lagoon!
What kind of tickets should you buy?
There are many different ways to go about buying tickets to WDW. Disney recently introduced mid-day magic tickets, in case you're not a morning person and don't plan to start your day until at least 12 p.m. You have to buy these for a minimum of two days from $87 per day. This is also available with or without a park hopper option for an additional $60 (the ability to visit all four parks at your leisure within one day). Naturally, you can also buy a regular ticket to visit a single park when it opens for $109 or go with the park hopper option for $169 per day for that as well.
Disney also offers room and ticket packages for families of four starting from $102 per person. If you're looking to go ALL in and make a lifestyle of this (I wish) you can look into snagging your own annual pass which starts at $1,119 and provides you with year-round admission (in addition to discounts on dining and merchandise).
Feel free to embrace the festivities all year long!
If you're a last-minute planner you can still get away with having a perfectly magical time at Walt Disney World, however why not make your life easier and get whatever reservations you can in the books?
Firstly, download the My Disney Experience app so you can create an account and manage all of your reservations in one spot. You're welcome.
Restaurant reservations are key.
You can visit Disney hundreds of times and never eat at the same place twice — there are SO many dining options it's overwhelming. Once you figure out which parks you're going to be visiting each day, you can plan where you want to eat. My personal favorites include Hollywood Studio's '50s Prime Time Cafe (every waiter acts as a distant relative and teases you to finish your meal), Magic Kingdom's Be Our Guest (um, hello it's like being inside Beast's castle), and literally ANYWHERE in Epcot. However, there are also many restaurants located within the various Disney Resorts, in Disney Springs, and along the Disney Boardwalk.
If the main focus of your Disney trip is the food, definitely look into the Disney Dining Plans. There are three different kinds, so you'll likely find a plan that fits your needs best.
Make FastPass+ selections.
Other theme parks have guests pay to get in an express line, but at Disney everyone has a chance to book passes for their favorite experiences. When you book a stay at a Disney Resort you become eligible to FastPass+ selections 60 days from when you're set to arrive. Once you buy your park tickets you can make your selections 30 days in advance. You'll be allotted three selections at a time, usually sorted by most popular to least. BE STRATEGIC, FELLOW MOUSKETEERS.
Classic rides like Tower of Terror and Space Mountain tend to have extremely long wait lines, so I'd suggest booking a FastPass+ for those. Newer rides (anything in Toy Story Land or Pandora) also have a long wait, so try to snag those as well. Or if you just have a favorite you want to make sure you get on (for me, that's Haunted Mansion) I'd recommend making that FastPass+, too. Once you've used all of your FastPasses for that day you'll be able to log onto the app and see what other rides you can snag last-minute passes for in real time.
Prepare to feel like you've run a marathon — taking on Walt Disney World calls for some serious preparation. Here's some items you might want to have on hand:
A reusable water bottle.
You can ask for water FOR FREE at all the quick service stations throughout Walt Disney World, so a water bottle is a great idea! During the hotter months the sun and humidity can feel unbearable (even in the Most Magical Place on Earth), so you'll definitely make use of a bottle like this one.
Get it from Amazon for $12.78+ (available in 15 styles).
A mini backpack to fill with all of your necessities.
During my last visit to WDW I swear every single person was wearing one of these adorable bags. They're a great size and definitely won't weigh you down as you make your way from ride to ride.
Get a Mickey backpack from Amazon for $60.90 or check out the many adorable Loungefly options on BoxLunch.
A reusable sandwich bag.
You're allowed to bring to your own snacks or lunch into Walt Disney World in an effort to save some dollars. It'll definitely be hard to resist the likes of Mickey-shaped pretzels and fresh Dole Whip, but if you're on a tight budget this baggie will become your BFF.
Get it from Amazon for $5.97+ (available in 14 styles).
A super supportive pair of sneakers.
A few years ago I broke my foot and found I needed major support from my sneakers, not just for working out but for everyday use. I bought my first pair of Asics and never looked back. They are cushioned, comfortable, and exactly what you'd want in a sneaker — and over 3.7K Amazon customers agree! I've worn them during marathon-like days at Disney and they have yet to disappoint.
Get them from Amazon: women's sizes for $59.95+ (available in sizes 6–11 and in 10 styles) or men's sizes for $54.50+ (available in sizes 6–15 and in 16 styles).
A dad hat you can use to protect your face from the hot Florida sun without sacrificing an ounce of cuteness from your carefully curated outfits.
I personally own products from this shop and have given them as gifts, so I can honestly tell you the quality is fantastic. This one is just so cute and a subtle way to show off your fandom. Perfect for a Disney trip and forever after that!
Get a Cinderella Castle dad hat from 999Spyglass on Etsy for $24.99+ (available in 12 colors).
Sunscreen, because the Florida sun is no joke!
I'd suggest Australia Gold Botanical sunscreen, since it's tinted so you'll still look glowy and fabulous in the 100 photos you plan to take on Main Street. It's also water-resistant — so feel free to ride Splash Mountain over and over again.
Get it from Amazon for $8.79+ (available SPF 30, 50, or 70 and five scents).
I've put together a full list of essentials (including themed Disney shirts and unique Mickey ears!!!) that you can browse through here.

Walt Disney World is HUGE. Don't just show up or you'll be lost in a magical abyss (or find yourself walking in circles). Here are some tips on how to navigate the monstrosity.

So you're back from your trip and likely devastated that it's over. Here are some fun ways to keep the magic going for a bit longer.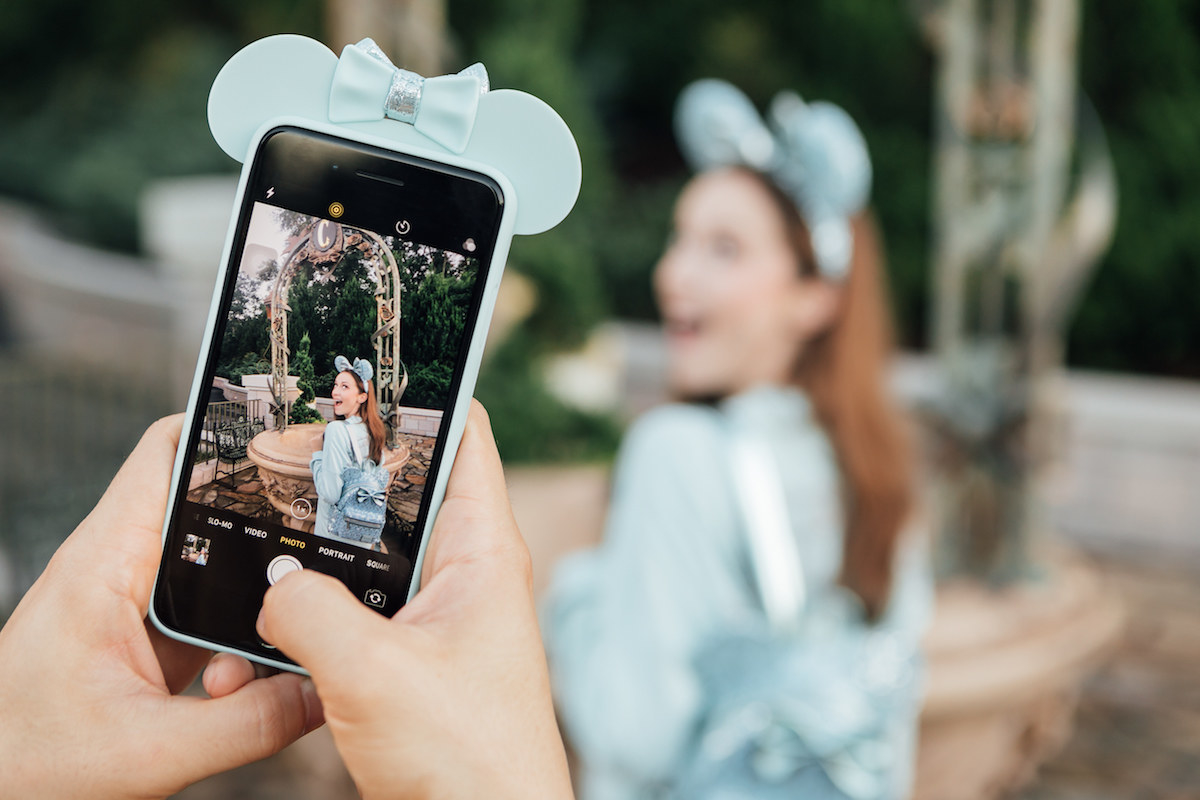 Now that I've opened your eyes to ~a whole new world~ you should feel more than prepared to get that Disney vacation you've been dreaming of on the books!