We hope you love the products we recommend! All of them were independently selected by our editors. Just so you know, BuzzFeed may collect a share of sales or other compensation from the links on this page if you decide to shop from them. Oh, and FYI — prices are accurate and items in stock as of time of publication.
It's no secret that The Mandalorian blessed us with one of (if not THE) cutest and most lovable Star Wars characters of all time.
Whether you refer to him as "Baby Yoda" or more formally as "The Child," we can all agree on two things: we've loved him from the moment he appeared on Disney+ and we all want one of our own to cuddle.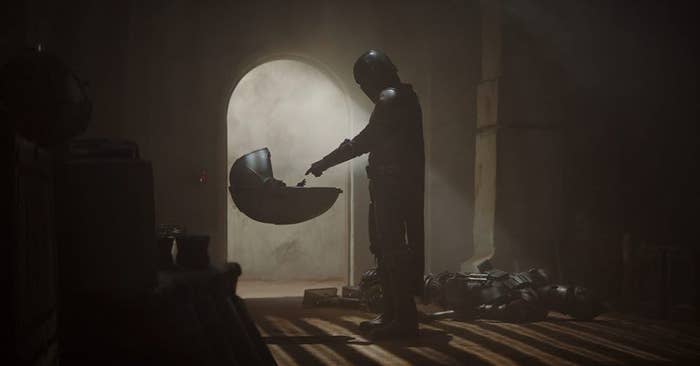 So, I've collected an array of places you can purchase your very own Baby Yoda plush doll to cherish! Good luck trying to talk yourself out of buying more than one.
1.
ShopDisney, obviously, has a squeal-worthy Baby Yoda plush for you to welcome into your home with open arms.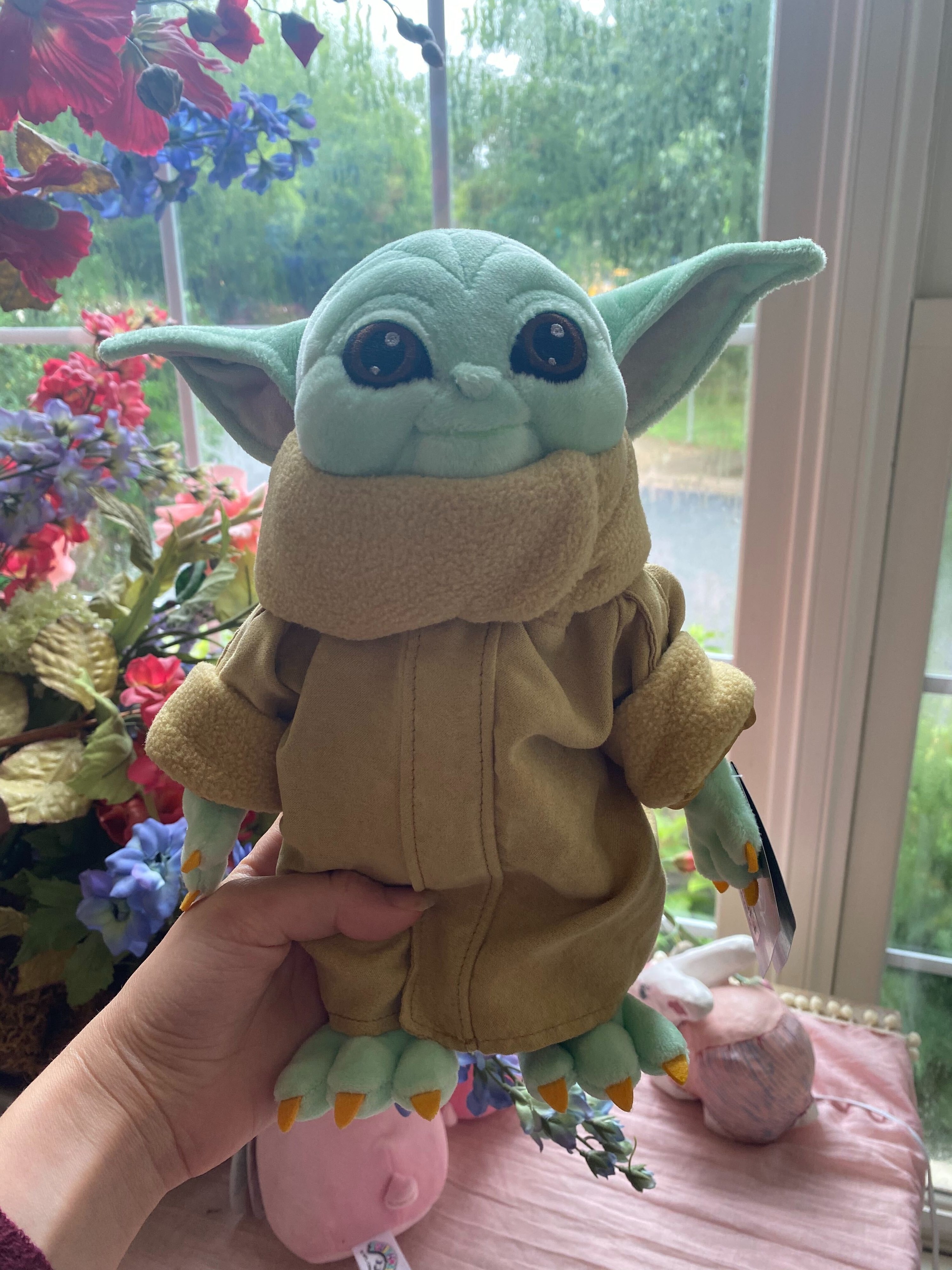 3.
PearlandtheWhale on Etsy crafted a Baby Yoda made of Merino wool — so soft you'll probably want to buy one for ever Star Wars fan in your life.
4.
Macy's, known for their stylish home decor and fashion, is another store you can go to for all of your Baby Yoda-buying needs.
5.
Build-a-Bear's version of "The Child" features realistic baby sounds that'll leave you cooing and bouncing him on your hip like, well, a child.
6.
BoxLunch's Baby Yoda is a "pillow buddy" you can count on to keep you company while re-watching the entire Star Wars saga.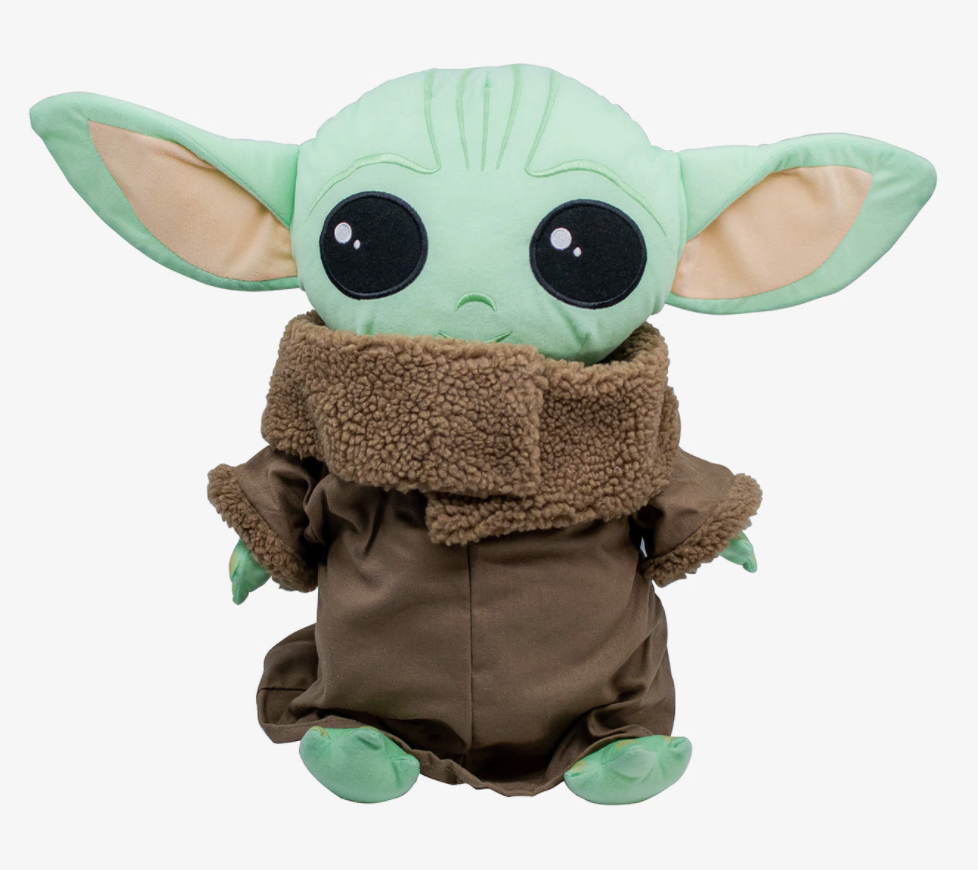 7.
Kohl's also sells the Mattel Baby Yoda doll (which appears to be quite beloved) so you can add it to your cart while also shopping for cute Star Wars accessories.
8.
BrenleyCreations on Etsy offers a handmade, crocheted version of Baby Yoda you'll likely cherish from now until the end of time.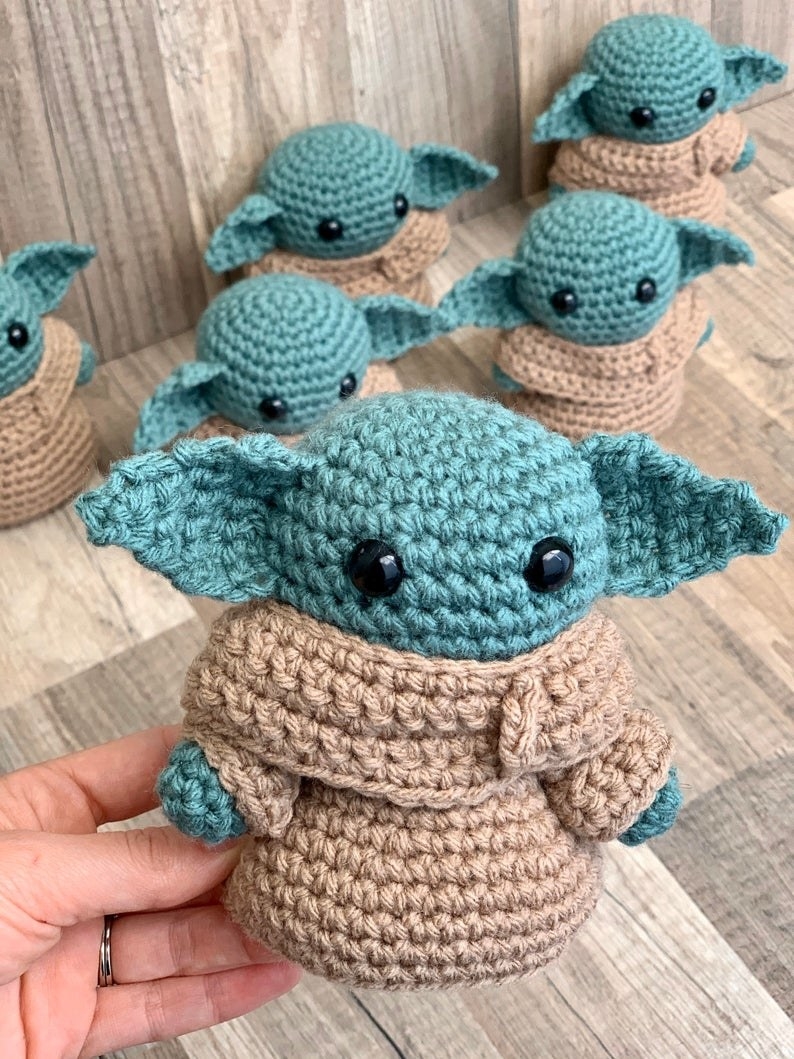 9.
Walmart sells the Mattel "Child" as well, so get ready to have a lot of cuddle sessions lined up after ordering the doll *and* all your must-have movie-watching snacks in one shot.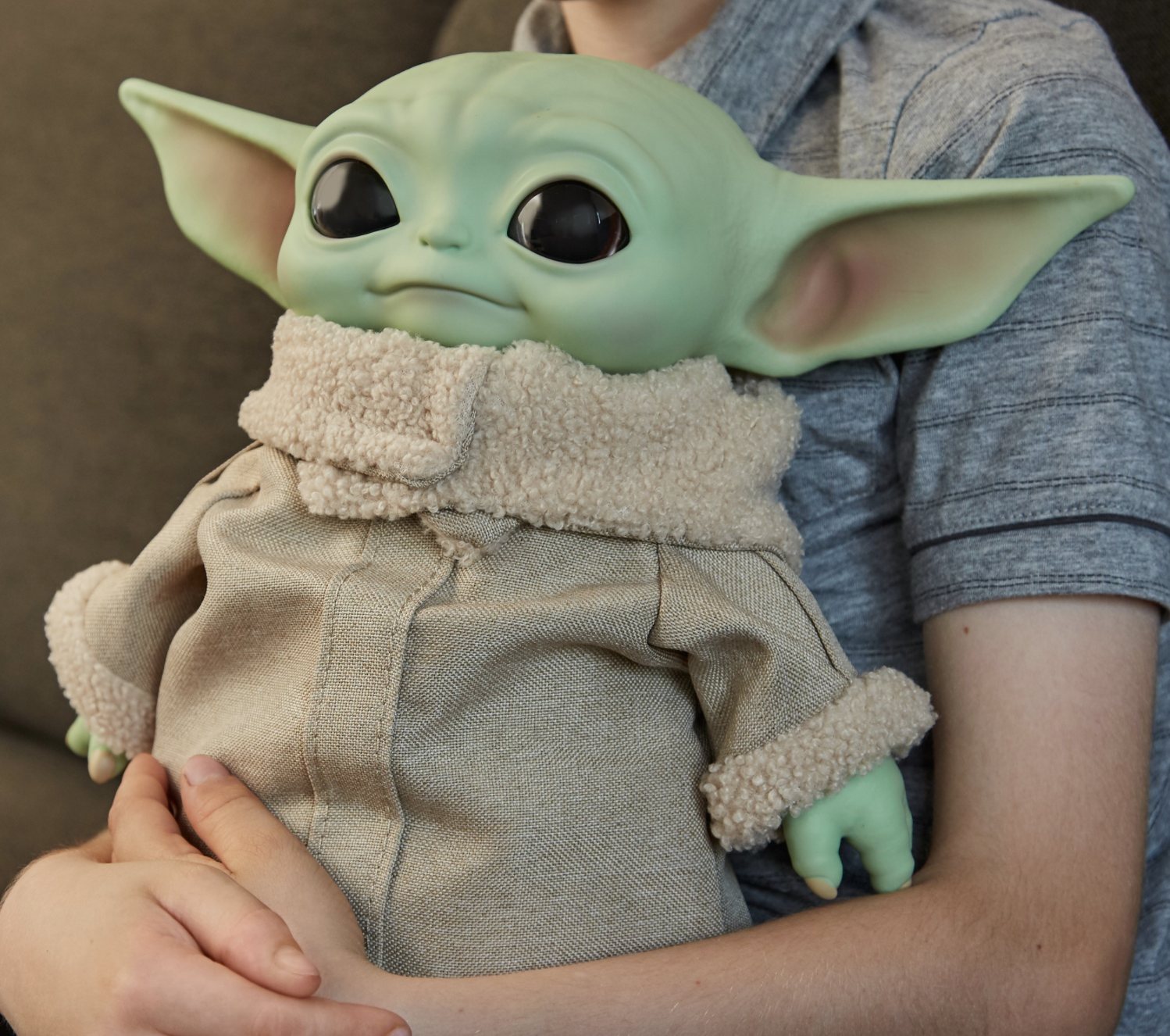 10.
Best Buy, oddly enough in addition to all of their gadgets, has a Baby Yoda doll of their own! This one is only 8-inches tall and would look too-cute in your car or on your bookshelf.
11.
MoonDragonsWhims on Etsy, where you can choose which size Baby Yoda to bring into your life (answer: get them all).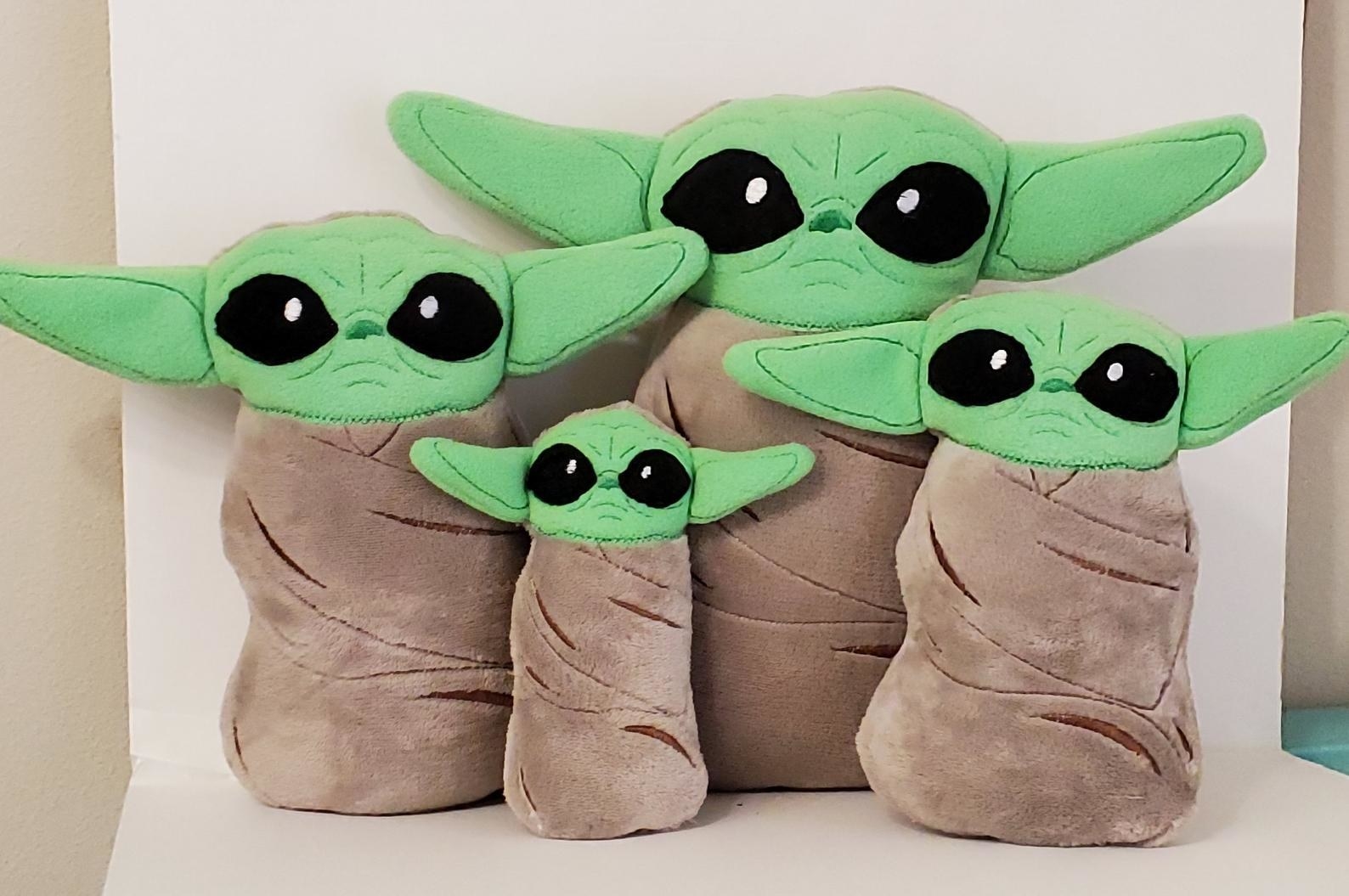 12.
And Amazon, who naturally has an array of Baby Yoda plush doll options for you to add to your probably now-growing collection. Sorry, not sorry.
Me, using the Force to surround myself with Baby Yoda plush dolls like:
What's your favorite product?