If You've Been Searching For A Dog Waste Bag That Doesn't Suck, You May Want To Try These From AmazonBasics
Prepare to scoop poop in style from now on.
We hope you love the products we recommend! All of them were independently selected by our editors. Just so you know, BuzzFeed may collect a share of sales or other compensation from the links on this page if you decide to shop from them. Oh, and FYI — prices are accurate and items in stock as of time of publication.
If you're a pet owner, chances are you've had the traumatic experience of going to pick up their poop only to discover a moment too late that your month-old supermarket bag had a hole in it.
Unfortunately I've been there and it's GROSS, but there's a solution = actually giving in and investing in designated dog waste bags. Meet AmazonBasic's dog waste bags and leash clip dispenser ($9.99+).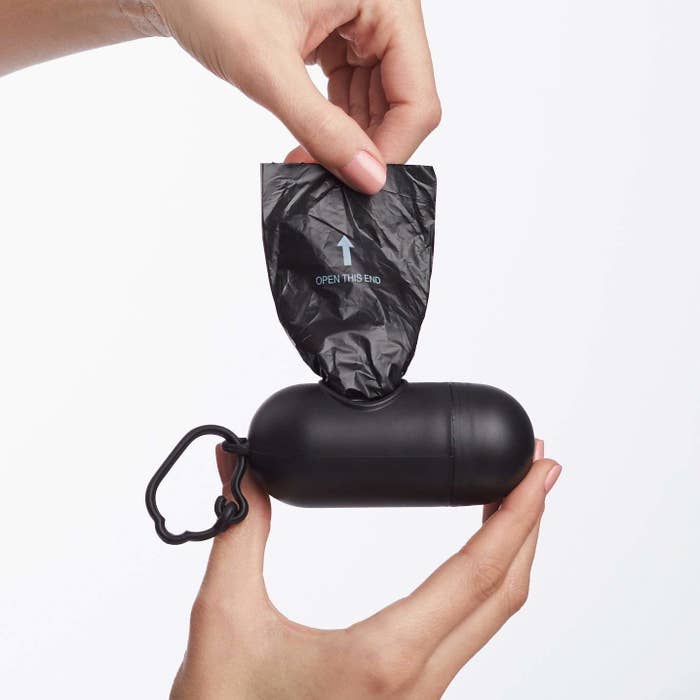 More than 8.8K pet owners have taken to Amazon to write positively about these baggies — so you know they're the real deal.
Puppy parents seemed wowed by the fact the bags say "open this end" on them — and I get it! There's nothing more annoying than fumbling with a bag only to discover it opens on the opposite side you've been struggling with.
They also enjoy how thick the bags are and that they aren't transparent — no one wants to show off that they're carrying dog poop.
And don't even get me started on the convenience of having a roll dispenser that can be attached to any leash. Amazon customers LOVE this feature — no more fretting that your once-secure baggie has fallen out of your pocket during a walk.
The dispenser is also really easy to fill! You can fit up to 15 bags in it at a time, so you can even offer a baggie to another pet parent in need.
You can buy (or subscribe to!) these bags in sets of 270, 300, 540, 600, 810, and 900 from Amazon starting at $9.99.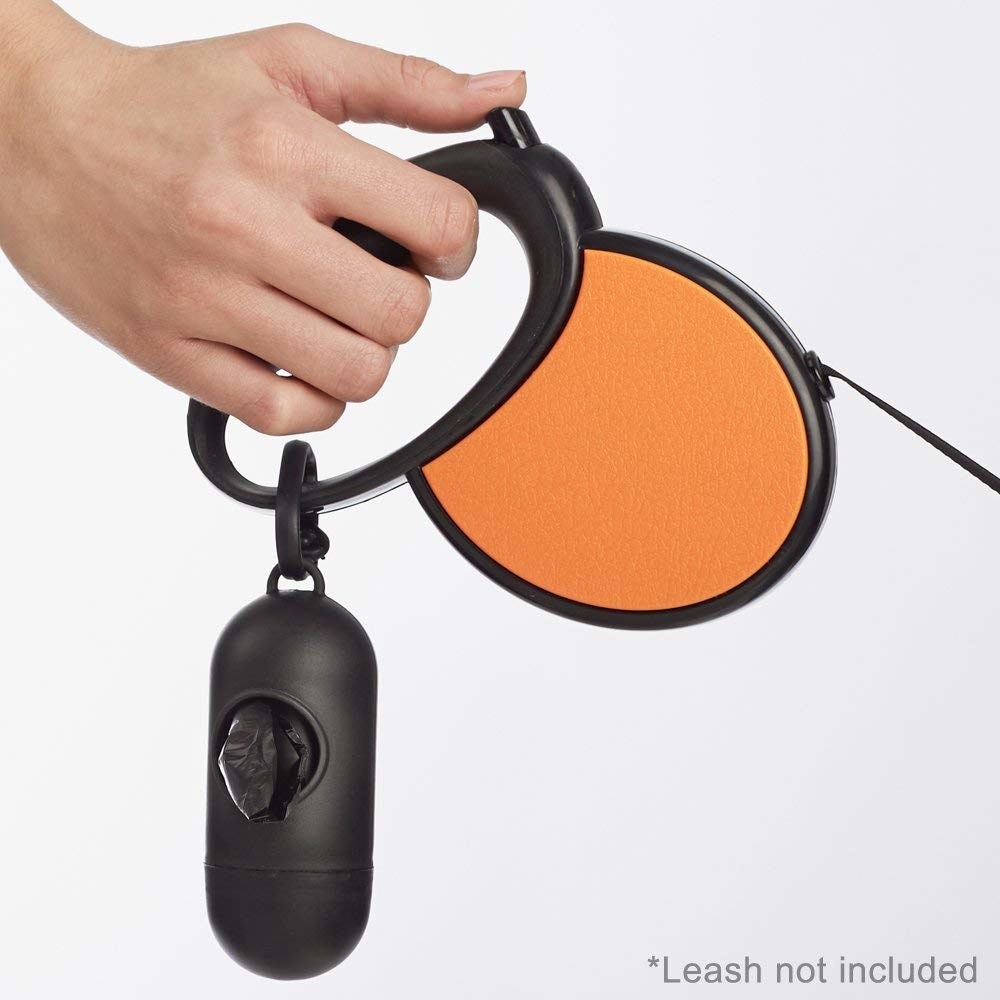 You'll honestly never find yourself on a walk without a waste bag again.
Looking for the perfect gift for any occasion? Check out all of BuzzFeed's gift guides!