Copyright Michael Cummings / Via Getty Images
How Would You Die In "Game Of Thrones"?
You got:

You'd be decapitated!
You're well-intentioned and loyal to a fault. All you really want is to see justice in the world, but you find that others don't quite understand you. You work very hard, but unfortunately your efforts never seem to get the attention they deserve. Sadly, this means you'd be killed by a backwards system of justice.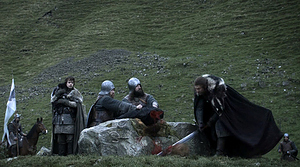 You got:

You'd be killed by a White Walker!
You seem like a craven on the outside, but you possess more courage than most people think. Because of this, you often find yourself cornered into bad situations with little self-confidence to get yourself out. This kind of carelessness will land you in the sights of a soul-seeking White Walker.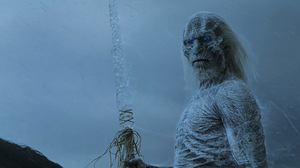 You got:

You'd have a rat eat through your chest!
You're the least eloquent of your friends, but the most well-meaning. Much to your chagrin, you're often in the shadow of other people's accomplishments and, as such, you live a fairly lonely life. Tragically, an inability to properly express yourself means a rat will eat its way through your chest.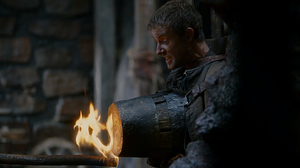 You got:

You'd die in a Wildfire attack!
You're considered Type B but, despite your quiet nature, you have a lot of self-confidence. You're very loyal and live by your morals, but you find that life often has the upper hand. In this case, the enemy has the upper hand, when they suddenly blow you up with Wildfire.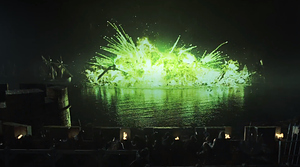 You got:

You'd be mauled by a direwolf!
You're easily agitated and consider yourself a loner. Most people would describe you as grumpy, and you'd describe most people as stupid. While you might be right, you often miss out on life due to your attitude. Such a disposition makes you great fodder for an angry direwolf.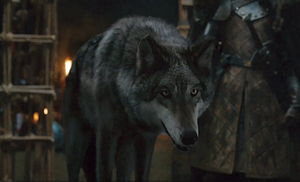 You got:

You'd die in a sword fight!
You can be foolishly headstrong and stubborn in your ways. What seems like self-confidence is often a disguise for insecurity, and you find that you act in ways around people that don't reflect your true self. You'll give a noble effort, but will die by someone else's sword.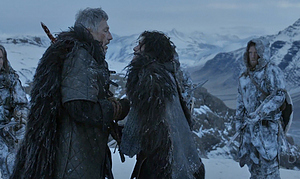 You got:

You'd die by dragon fire!
You're a true Machiavellian — cunning, manipulative, and power-hungry. Friends would say you're the most outgoing of the group, and you consider yourself the leader. Unluckily for you, most people despise your manipulative nature. And doubly unluckily for you, a dragon will burn you to a crisp.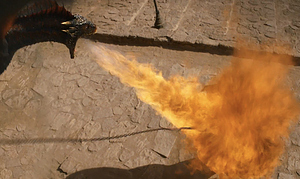 You got:

You'd fall through the Moon Door!
You're tough, but not as tough as you think. Your best trait is your loyalty, not your strength — you'd do well to rely more on your friends. This miscalculation is enough to send you straight through the Moon Door.