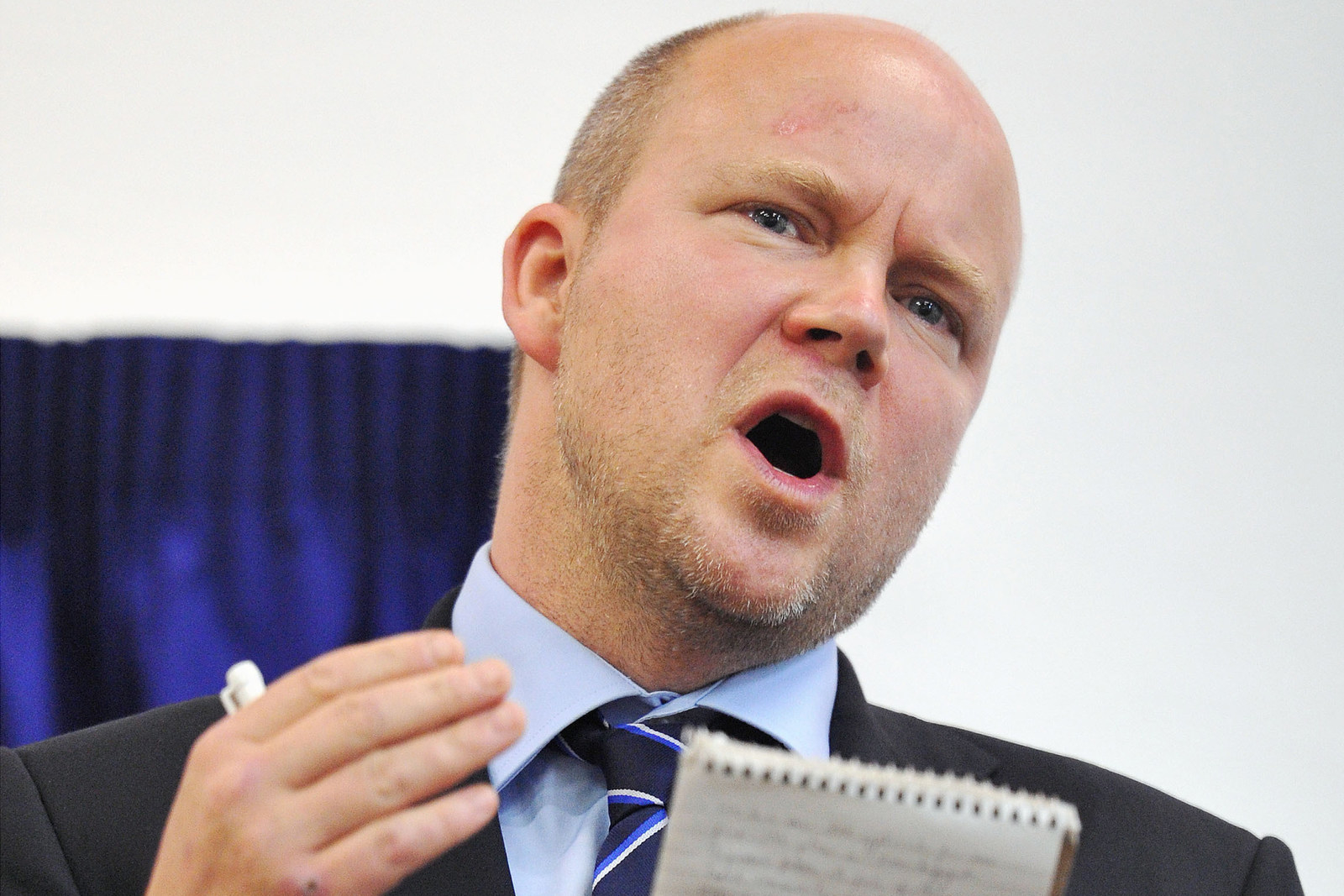 Toby Young has stepped down from the universities regulator after deleting tens of thousands of tweets, with opposition politicians demanding answers over how his appointment came about in the first place.

Young, a frequent contributor to the Daily Mail and the Daily Telegraph, deleted almost 50,000 tweets on 1 January, the same day as his appointment, including one post about about masturbating over Comic Relief along with a number of sexist remarks.
He announced his resignation from the board in the Spectator, where he is an associate editor, on Tuesday morning.
He said his appointment to the Office of Students, which had resulted in the universities minister Jo Johnson being summoned to the House of Commons by Labour on Monday, had become "a distraction" from the body's "vital work".

"The caricature drawn of me in the last seven days, particularly on social media, has been unrecognisable to anyone who knows me," he wrote. "I am a passionate supporter of inclusion and helping the most disadvantaged.
"But some of the things I said before I got involved in education, when I was a journalistic provocateur, were either ill-judged or just plain wrong – and I unreservedly apologise."

Jo Johnson, who on Monday defended Young's appointment, saying he had been on a "developmental journey" since the tweets were published, said that his apology "reflects his character".
Sir Michael Barber, chair of the board of the Office for Students, said:
"I welcome Toby Young's statement. He has reached the right conclusion. Mr Young has done good work founding a number of schools, as director of the New Schools Network, and to promote greater social mobility.
"However, many of his previous tweets and articles were offensive, and not in line with the values of the Office for Students. Mr Young was right to offer an unreserved apology for these comments and he was correct to say that his continuation in the role would have distracted from our important work. I now look forward to working with the Board, and our newly appointed student panel, as we prepare for the Office for Students to begin its operations in April."
His resignation comes the day after Theresa May initiated a chaotic cabinet reshuffle that saw senior ministers refusing to move from their posts.

Dawn Butler, Labour's shadow minister for women and equalities, said the fiasco underscored May's "weakness".
"The Toby Young saga has further exposed Theresa May's total lack of judgment in appointing him and her weakness in refusing to sack him, she said. "She should have removed him from his post, not personally backed him at the weekend and sent a minister out to defend him in parliament yesterday."

Angela Rayner, Labour's shadow education secretary, tweeted that the appointment "cast great doubt" on the prime minister's judgment and highlighted the "Tory cronyism" that led to his appointment in the first place.
She then posted a picture of Young with foreign secretary Boris Johnson, who had defended the journalist, slamming what she called an "old boys network".

For other Labour MPs, the saga is far from over. Gordon Marsden, the MP for Blackpool South, demanded answers over who knew about Young's tweets at the time of his appointment.
Vince Cable, leader of the Liberal Democrats, echoed Rayner's accusations of "cronyism", urging the Conservatives to "get their basic due diligence right".