Makram Alkhaled's daughter was just three months old when he left his home city of Mosul to take up a PhD scholarship at the University of Manchester. Nine months later, in June 2014, while he and his family were settling into the UK, ISIS militants took over the city, and his loved ones were forced to endure three years of their reign of terror.
The University of Mosul, where Alkhaled had studied as an undergraduate, was left in ruins after the ISIS occupation and a series of airstrikes in the lead-up to the city's liberation last July.
Now Alkhaled, 32, and his wife, who used to work as a teaching assistant at the University of Mosul's dentistry college, are planning to return home to their devastated city. Their eldest daughter, now 4, will be reunited with her family, and their youngest, aged 3, will see Iraq for the first time.
But before he leaves the UK, he has work to do. Next week he will ship around 1,000 books from the University of Manchester to Mosul, in an effort to restore the campus library into a space where he hopes his daughters can one day study.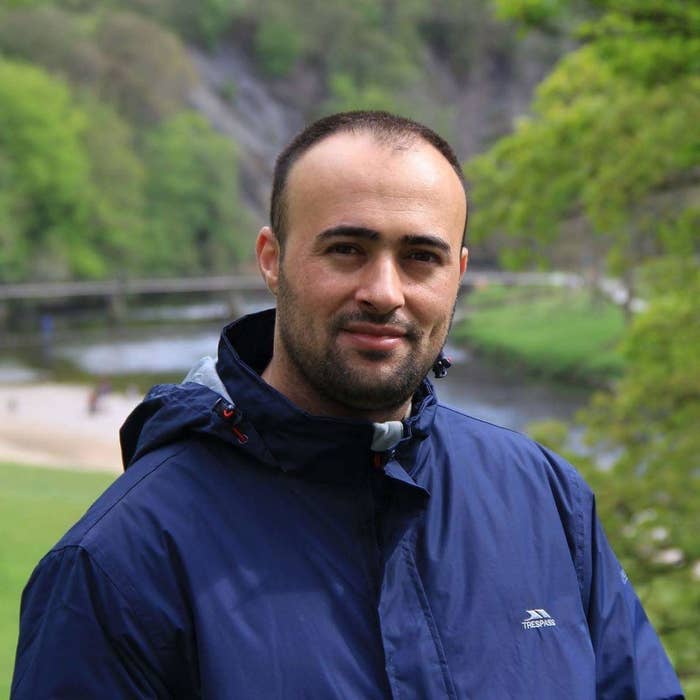 "As a Mosulian, as one of the citizens of Mosul city, and as one of the graduates from Mosul University, I felt that this is my duty," he told BuzzFeed News. "I have to do something. This is my city, this is my university, and maybe, hopefully, the university for my kids as well."

Inspired by a project set up by Facebook blog Mosul Eye, which collected donated books for the library, Alkhaled set up a crowdfunding page to raise £2,000 for the shipment — a target that he easily surpassed with a flood of support.
The books were donated by the University of Manchester's library, where staff told BuzzFeed News they were "delighted" when he reached his target.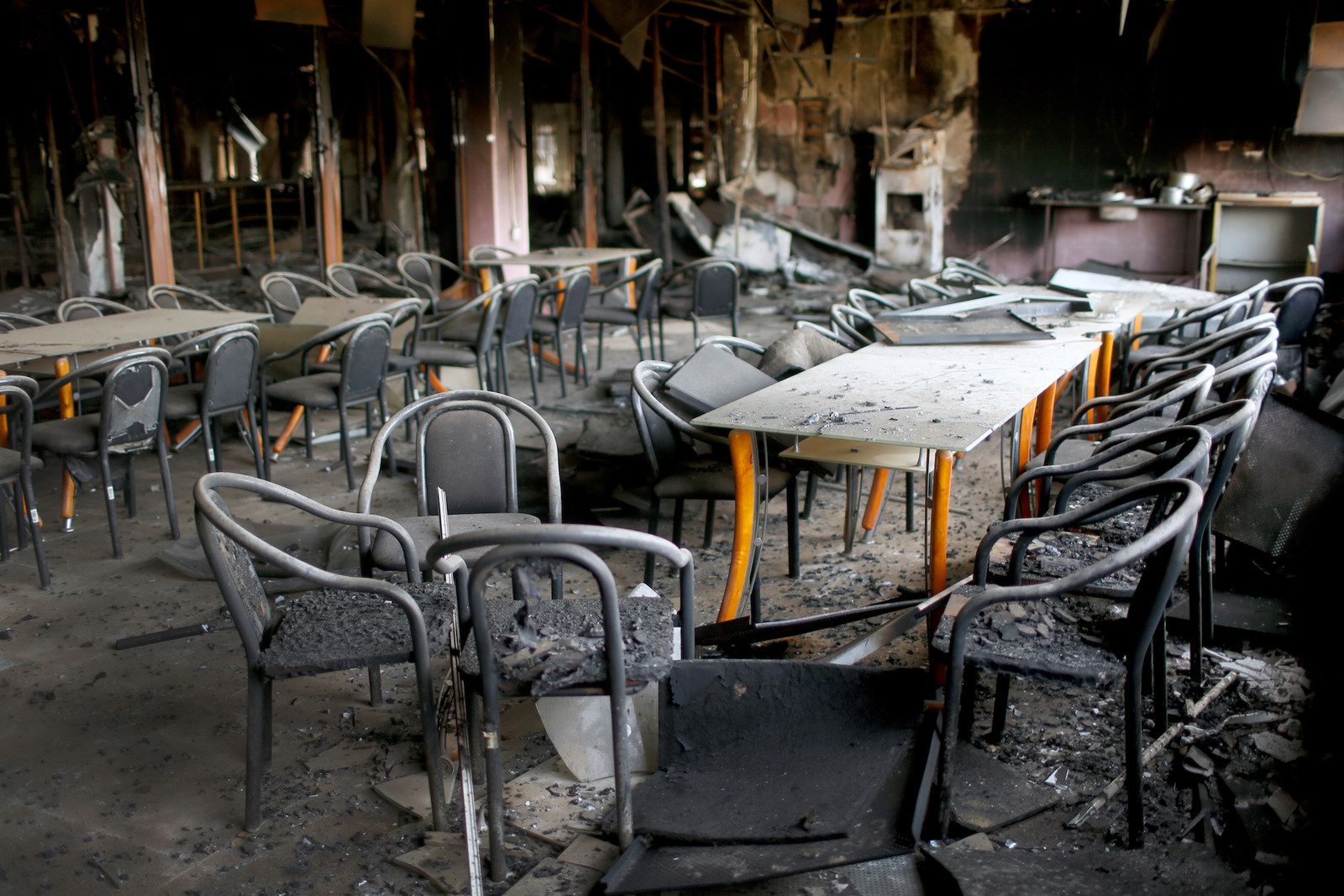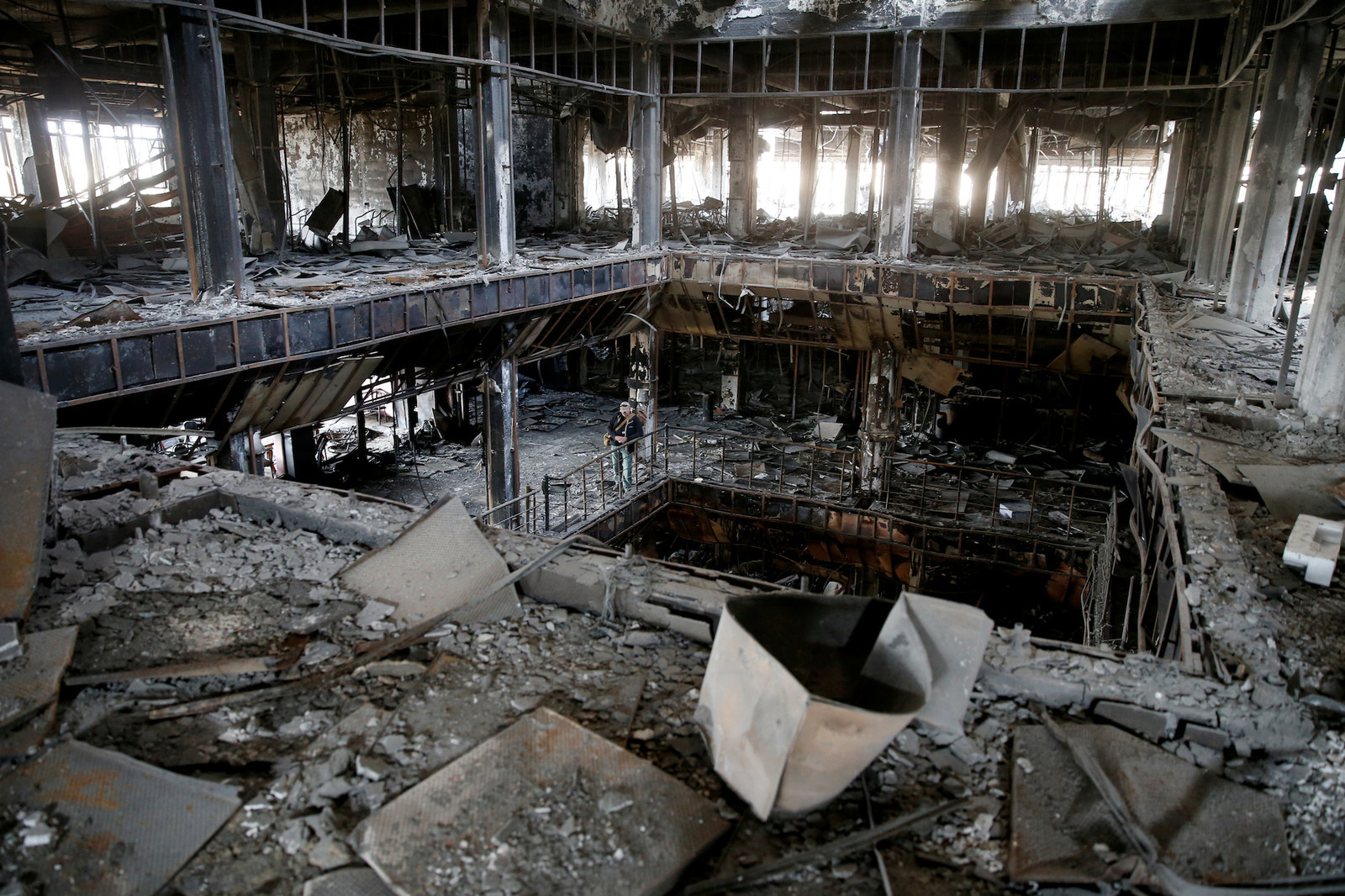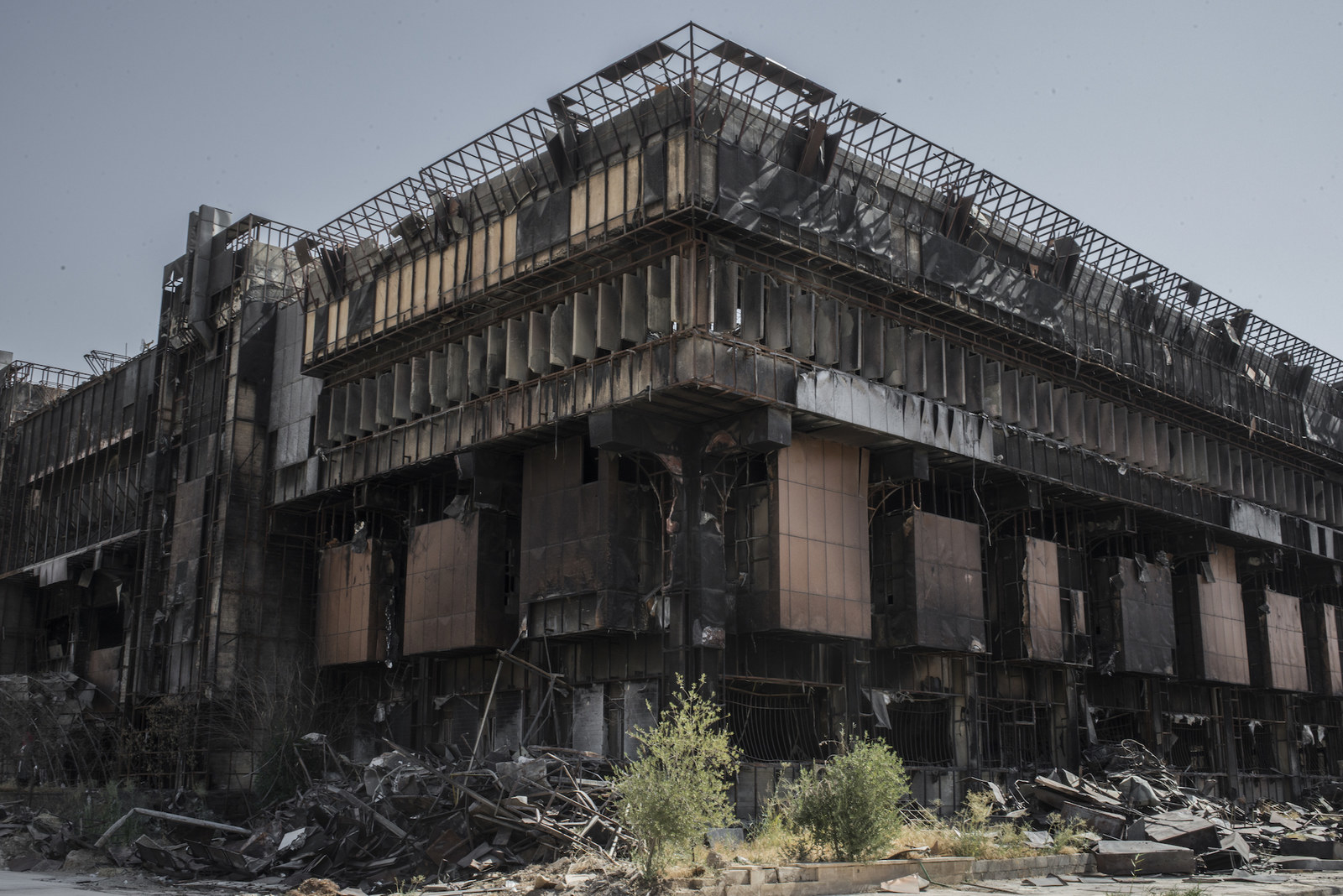 "The University of Manchester Library was glad to help Makram with his appeal to rebuild the library at the University of Mosul, by donating textbooks which were no longer required in our collection," a spokesperson said.
Alkhaled described the University of Mosul, where he studied computer and information system engineering between 2003 and 2007, as the "heart of the city". He and his friends had fun there, going to restaurants and visiting one another's houses.
"We did have to study, especially in the exam seasons," he said in a phone interview.
"It was the best place to be in the city at that time," he said, noting that, even then, ISIS had a covert presence. "Outside it was a bit chaotic... But the university was a bit more safe than the city itself."
Under ISIS rule everything changed. Male and female students were segregated, Alkhaled said, and women were told that engineering was not a suitable career path. The militants used the main building on the campus as a base for their operations, and the labs to develop weapons. Student dormitories, he added, were used to house the fighters' families.
Alkhaled worried about his family back in Iraq as the months passed. His sisters – a lecturer, two doctors, and a government employee – were forced to cover up from head to toe.

"To be honest I was really sad. I was terrified about what was going on because nobody was safe, you don't know what is going to happen, and you don't know how long it's going to last. And it took a long time to liberate the city," he said.

"If they suspect you are doing anything against them or against their ideology you can easily be punished, and sometimes this punishment can be death. It was horrible – you keep thinking about your family."

He was less and less able to keep in contact with them as ISIS closed the phone companies and increased control over the internet. His parents and siblings used internet cafes to get in touch with him once a month.
"When I talked to my family I couldn't ask them about any details. I just asked them how it's going, are you OK?" he said. "They tried to avoid letting anybody know that I lived outside Mosul, or that I lived in the UK, because they were a bit worried that ISIS may think they are leaking information to me."
Inside the university library, ISIS began burning books. From science manuals to novels, historic maps to ancient manuscripts – anything that contradicted their militant ideology was set ablaze. Then the building was ripped apart by airstrikes targeting the fighters who hid there in the period before the liberation.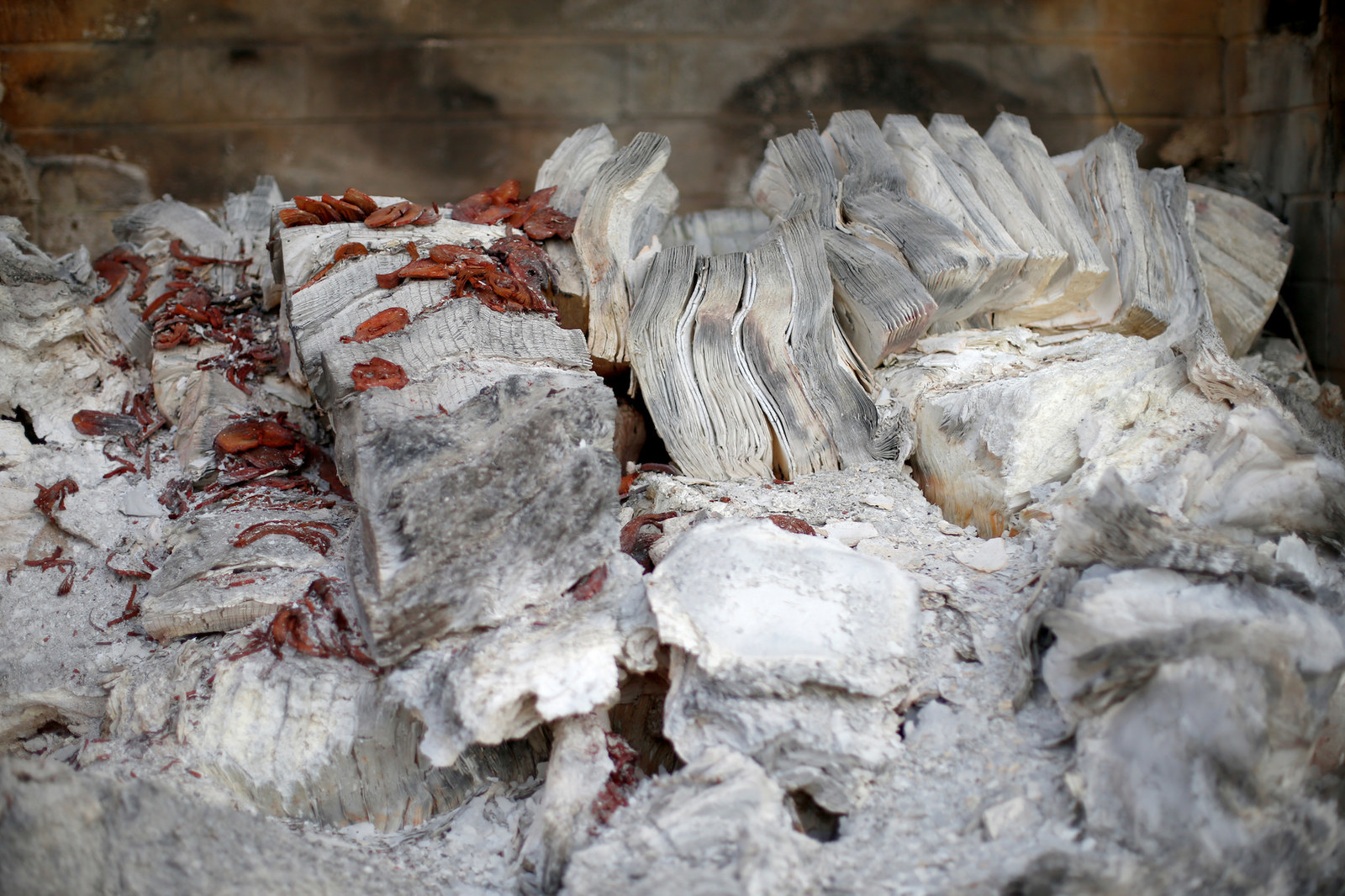 "It's horrible. Most of the people in Mosul have very nice memories related to the university – not only the people of Mosul, some of the people from the whole country, Iraq," Alkhaled said. "They have put so much effort to make the university one of the best in the region, so witnessing and seeing all this damage happen to the university is something that really makes everyone feel bad, and feel sorry for that."

Alkhaled hopes that the books will arrive in April, when he plans to return. He avoided the ISIS occupation only because he had taken study leave, and will go back to his job as a telecom engineer at Iraq's Ministry of Telecommunications. It will be in a temporary workspace, he noted, since three of the old building's four floors were ripped apart in air raids.
"I'm so excited, to be honest, to go back, because I haven't seen my family for, like, four and a half years. I want to be there with my parents, with my sisters and brother," he said.

Most of all, he is looking forward to bringing his daughters back.
"The eldest one was born in Mosul but the second one was born here in the UK, so even my family haven't had a chance to see my girls."