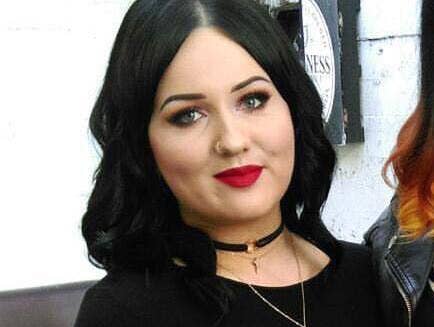 A student who was left struggling without money for more than two months because of Student Loans Company errors was told "you're not calling Hogwarts" and "we aren't magic", when she called to ask when her payment was due.
Alyce Cronk, 26, a second year journalism student at Canterbury Christ Church University, was told by an advisor that she "couldn't look into her crystal ball" or "wave her magic wand" to give her answers.

"The last thing I expect is to be spoken to like that after I've gone through all this hardship and not yet got it sorted," Cronk, who is from Kent, told BuzzFeed News.

A day after BuzzFeed News contacted the Student Loans Company about the comments, Cronk received an email from its "High Level Escalation team". The email said that her application had now been approved, and her payment of over £3,000 would be made within the next working day.

The phone call came after a series of mistakes had left her relying on her family for financial support from January and accumulating credit card bills.
They included correspondence being sent to the wrong email address because staff had misspelled her name, being told to apply for finance as the wrong type of student, and being asked to send information via email – before being told that the Student Loans Company "does not accept emails".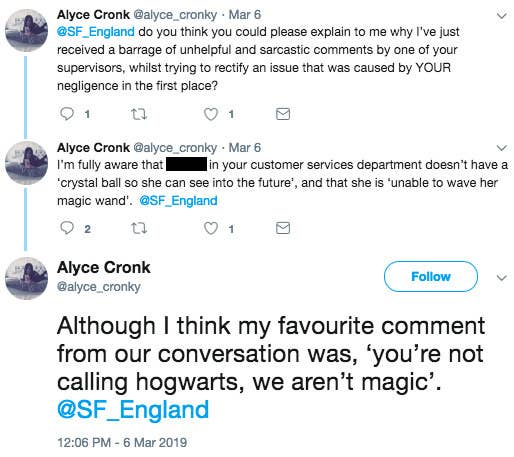 "I can't afford to get to university at the moment. I can't afford to pay my car insurance, my phone bill. Thank God I still live at home because actually, if I was paying rent, I'd be homeless right now," she told BuzzFeed News in an interview last week.
She said that more than one advisor told her that the delay was due to a "bug" in the system, which meant that the SLC was having difficulty in automatically processing payments. The SLC denies the existence of a bug, but said that some "technical issues" had affected her application.
"I have probably between 10 and 15 phone calls a week from debt collectors, companies that I can't afford to pay, because I've got no money," Cronk said.

"My credit rating has dropped because I've been living off my credit card. My mum and my nan have been helping me out where they can, but I'm a 26-year-old – I want to be able to support myself."
Cronk had taken time out from university after her first year to work, and says she was told by a Student Loans Company advisor to apply as a "returning student" before starting her second year.
She was paid the first instalment of her maintenance loan in September. But the next payment, due on January 2, still wasn't there by the time she started her second term on January 26.
"I've been living off my credit card.
My mum and my nan have been helping me out where they can."
When she called the Student Loans Company, she was told that – contrary to the earlier advice – she needed to apply as a "new student".
She submitted the necessary form and followed up when the payment still did not arrive. One advisor told her that they didn't have her passport details, and that she had been sent an email requesting them. It transpired that the Student Loans Company had spelled her name "Alice", rather than "Alyce" in the email address.
The phone call in which an advisor said she could not "wave her magic wand" took place on March 6, after more than two months of waiting and frequent conversations with different advisors.
Cronk tweeted her frustration after the call, tagging Student Finance England, the section of the Student Loans Company that deals with students in England on behalf of the government. She received a direct message on Twitter from them later that day.

"Please accept my sincerest apologies for the way in which your call earlier today was handled. I have marked this to be fedback to the person(s) necessary," the message read, adding that her case would be looked into.
A week passed with no further updates. Then, a day after the Student Loans Company was contacted by BuzzFeed News, Cronk received an email from its "High Level Escalation team" to advise her that she would be paid.
"We apologise for the delay in processing the application you provided to us recently, we have experienced some technical issues when trying to amend your application type," the email read.

"We're working to upgrade our systems to resolve the technical issue."

The Student Loans Company told BuzzFeed News: "We have now made direct contact with Ms Cronk and hope to resolve the situation as quickly as possible."
"We'd like to offer an apology to Ms Cronk. The Student Loan Company aims to provide the best possible experience to over 1.4 million students each year. 99% of all payments are made on schedule but we very much regret any occasion when our service falls short and will do all that we can can to achieve resolution," a spokesperson said.

They said that there had been "no bug in the system" affecting student payments.
"Although occasionally there can be technical issues which require a manual solution, this affects less than 0.001% of applications each year.
"Our first priority now is to explore this individual case in order to achieve
resolution."
Cronk told BuzzFeed News that while she was "relieved" that the payment had been processed, she found the whole ordeal "appalling".
"It seems as though they've only decided to do something about it because I've spoken up about they way they've dealt with my application. Who knows how long it would've gone on for if I hadn't said anything?"