Sergei Skripal's Guinea Pigs And Cat Died After Police Sealed His House
Two guinea pigs were found dead in the Salisbury home of Sergei Skripal, along with a "distressed" cat, which has been put down.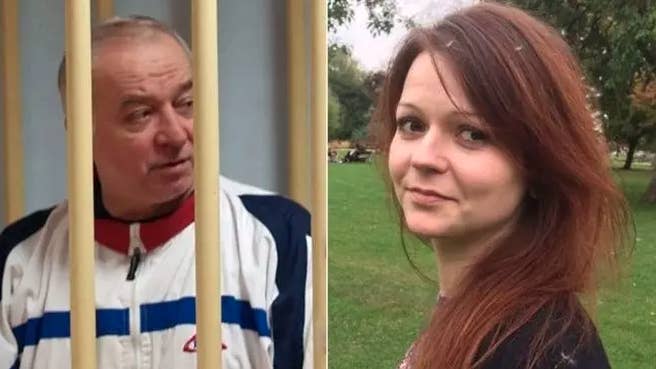 Two guinea pigs were found dead at the Wiltshire home of former Russian spy Sergei Skripal, who was poisoned in a nerve agent attack last month, the British government has confirmed.
Vets took the decision to put his cat down after finding it in a "distressed" state, according to a spokesperson for the Department for Environment, Food, and Rural Affairs. It is understood the cat was malnourished, while the guinea pigs had died of thirst.
The attack left Skripal and his daughter, Yulia, critically ill in hospital in Salisbury. On Thursday Yulia said in a statement that her "strength is growing daily".
Skripal's home had been sealed off throughout the investigation.
"When a vet was able to access the property, two guinea pigs had sadly died," the DEFRA spokesperson said.

"A cat was also found in a distressed state and a decision was taken by a veterinary surgeon to euthanise the animal to alleviate its suffering. This decision was taken in the best interests of the animal and its welfare."
Russia had demanded on Wednesday to know what had happened to Skripal's pets, suggesting that they, too, could have been poisoned.
"Where are the pets? What is their condition?" said foreign ministry spokesperson Maria Zakharova. "This is about living creatures, and if a toxic chemical agent was indeed used in their house, these living creatures should have been hurt."
In response to DEFRA's statement on Friday, she wrote on Facebook that the UK had destroyed "important evidence" by cremating the pets.
The news of the animals' fate came after the British and Russian ambassadors exchanged an extraordinary series of barbs over the source of the attack at a United Nations Security Council meeting in New York on Thursday.

Russia's UN ambassador, Vassily Nebenzia, warned that Britain was "playing with fire" after more than 150 Russian diplomats were expelled from the UK and its Western ally nations in solidarity.

He accused Britain of waging a "propaganda war" against Moscow, which he compared to that of the Nazi regime.
"This is all using the method of Dr Goebbels," he said.

Nebenzia also referenced the passage from Alice in Wonderland in which the queen demands the sentence before the verdict.
"Does that remind you of anything?" he asked.
British ambassador Karen Pierce shot back: "There is another very good quote from Alice in Wonderland, which is: 'Sometimes I've believed as many as six impossible things before breakfast' so I think that's the quote that suits my Russian colleague best."