Sergei Skripal Has Been Discharged From Hospital
His release comes more than two months after the former Russian spy and his daughter were poisoned with a nerve agent in Salisbury.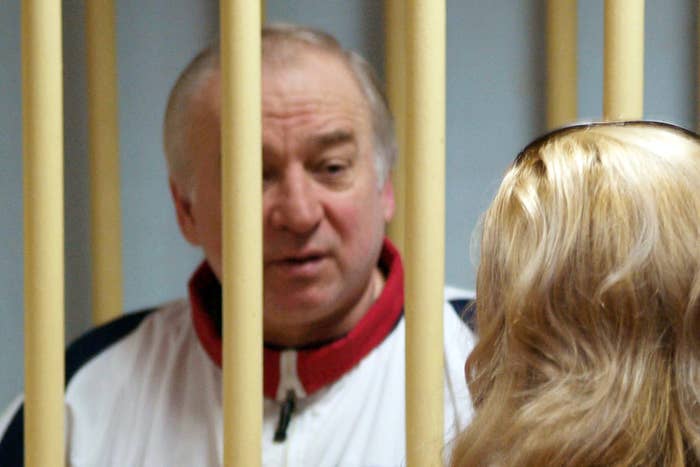 Sergei Skripal, the former Russian spy poisoned with a nerve agent in March, has been discharged from hospital.
Salisbury District Hospital announced the news in a statement on Friday morning. It follows the discharge of his daughter, Yulia, last month, and of Detective Sergeant Nick Bailey, who was also exposed to the military-grade Novichok nerve agent.

"While these patients have now been discharged, their right to patient confidentiality remains and limits us from giving detailed accounts of the treatment these individuals received," the hospital said.

"However, treating people who are so acutely unwell, having been poisoned by nerve agents, requires stabilising them, keeping them alive until their bodies could produce more enzymes to replace those that had been poisoned."

Both Skripals were left in a critical condition after the nerve agent attack on 4 March.

It provoked a diplomatic crisis between Russia and Western governments, with Moscow denying accusations that it was behind the attack. An escalating war of words ensued, resulting in the expulsion of more than 150 diplomats on each side.
Last month, the Organisation for the Prohibition of Chemical Weapons confirmed that a Russian-made substance was used in the attack. Novichok is thought to have been developed in the Soviet Union between the 1970s and the 1990s, although Russia has denied that weapons research was carried out under this name.

Skripal's recovery represents a remarkable turn of events, as initially prime minister Theresa May said that he and his daughter "may never recover fully".
Salisbury District Hospital chief executive Cara Charles-Barks said it was "fantastic news".

"That he, Yulia, and DS Bailey have been able to leave us so soon after coming into contact with this nerve agent is thanks to the hard work, skill, and professionalism of our clinicians, who provide outstanding care to all our patients, day in and day out.
"This has been a difficult time for those caught up in this incident – the patients, our staff, and the people of Salisbury," she added. "I want to thank the public for their support, and I want to pay a special tribute to both the clinical staff here at the trust and those who work so hard behind the scenes."