A tube driver stopped his train in west London and waved a green banner in memory of the victims of the Grenfell fire, which took place a year ago today.
The moment was captured by reporters at Sky News, who were filming the local community in Kensington as they paid tribute to the 72 people killed and countless others who lost loved ones.
Friends and families of the victims joined survivors in a vigil on Wednesday night, the eve of the anniversary, holding pictures of the victims as they walked to the burned-out tower block.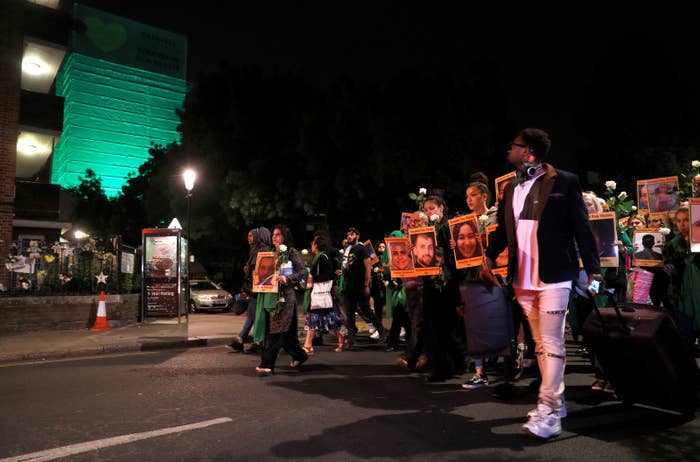 The tube driver's actions resonated with a lot of people.
Including those defending his decision to stop the train.