Nigel Farage Won't Say He Supports This Far-Right Activist's Beliefs, But Wants Her To Be Allowed Into Britain
Lauren Southern was refused entry to the UK on Monday on the grounds that her presence would not be "conducive to the public good".
On Wednesday, former UKIP leader Nigel Farage posted a photo of himself with far-right Canadian blogger Lauren Southern, days after she was banned from entering the UK.
Southern was involved in the anti-migrant Defend Europe stunt, which aimed to hamper the rescue of refugees trying to enter Europe across the Mediterranean Sea, and has blamed Muslims for the Holocaust.

In 2016 a Sky News presenter was forced to end an interview after she said: "I don't know why legal immigration even exists any more when I can just put on some bronzer, get on a dinghy, boat and just show up at the beaches of Sicily with the Qur'an in my hand."
BuzzFeed News approached Farage for comment on whether he supports Southern's views.

"She's very controversial," Farage said. When pressed further, he said, "This is not about that." He went on: "I'm making an argument here about the limits of free speech and the application of UK law, and that's the argument I'm making. I think it's a really, really important subject."

Southern, an alt-right YouTuber from Toronto and friend of provocateur Milo Yiannopoulos, was stopped by border officials in Calais on Monday.
She had planned to interview Tommy Robinson, the former leader of the English Defence League, with US YouTuber Brittany Pettibone and her identitarian boyfriend Martin Sellner, from Austria.

On Friday, the couple were stopped from entering on the same grounds when they landed at Luton Airport, and were deported on Sunday after being detained for two days.
Southern then tweeted that she was being held under Schedule 7 to the Terrorism Act.
The letter stated that the authorities would determine "whether you appear to be a person who is or has been concerned in the commission, preparation or instigation of acts of terrorism".
She posted on Twitter that she was "officially banned from UK for 'racism'" but was "doing fine".
"I'm not kidding about this, but during my questioning by the UK police... I was asked about my Christianity and whether I'm a radical. I was also asked how I feel about running Muslims over with cars," she wrote.
Her plight was swiftly picked up by Farage on his LBC show, Farage Against the Machine.
In an interview with Farage, Southern said she was going to challenge her detention.

"What's bizarre is that I did not admit to giving out racist material because that would almost be a lie to the police. There is nothing racist about what was on those leaflets," she said. "Not only did I not admit to this but what I assume is I said, 'Yes, I was handing out leaflets in Luton,' and they simply decided they were racist."
Here's a picture of her in her role as an "LGBT activist".
When approached by BuzzFeed News, Farage refused to say whether he supported Southern's views or not.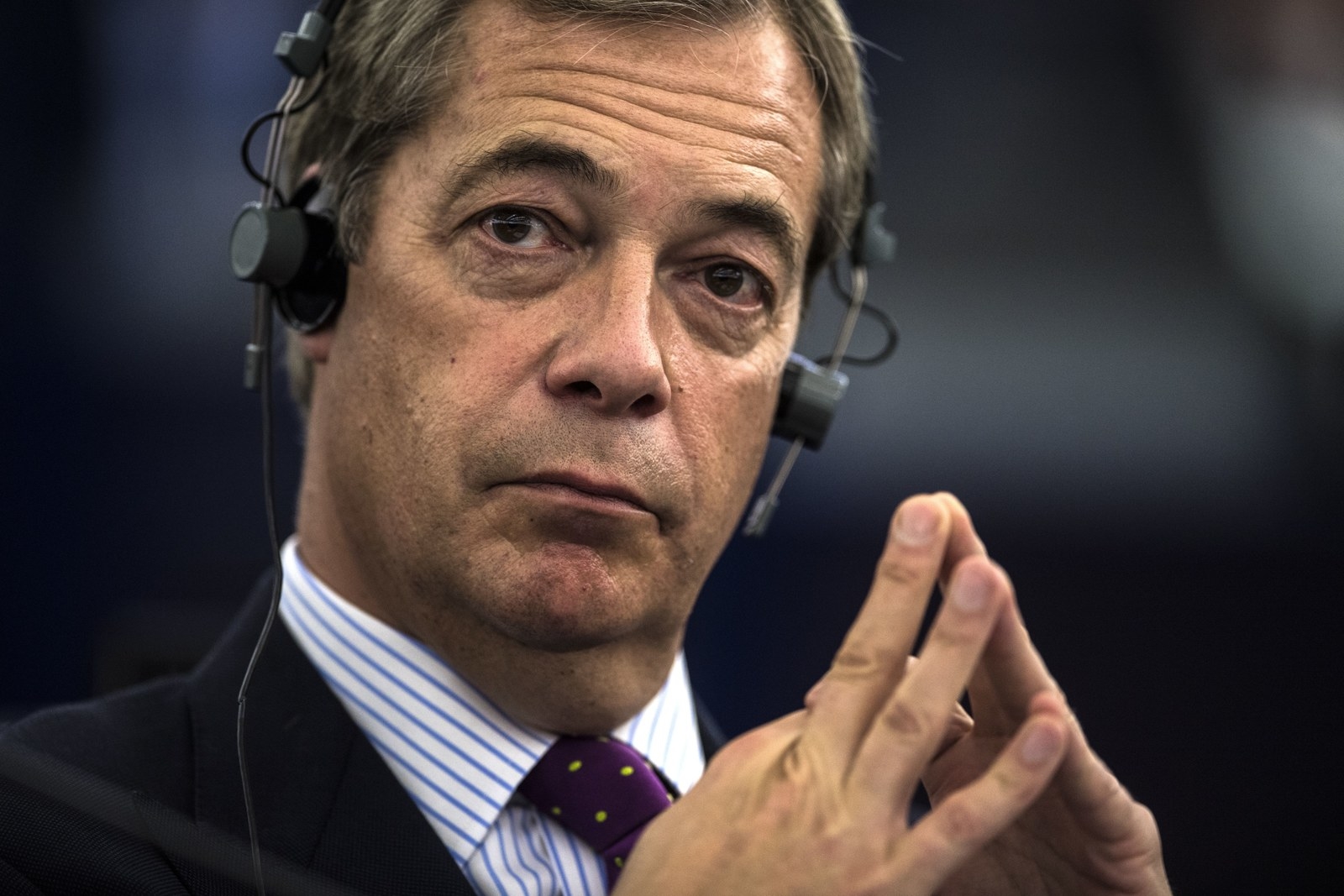 Instead, he focused on the legality of the case: "I think frankly to have incited Schedule 7 and ban her from the country for life is an abuse of power," he said. "You may like or dislike what she has to say but are we at a point now where if somebody says they think that certain interpretations of the Qur'an are incompatible with Western values, is that now terrorism?"

His argument was met with bemusement from civil rights activists. Colin Yeo, an immigration barrister, said: "It is a pleasant surprise that Nigel Farage has joined with civil liberty campaigners in criticising the use of detention powers under the Terrorism Act 2000. Mr Farage was, as far as I know, silent on the issue when David Miranda, partner of journalist Glenn Greenwald, was detained at Heathrow in 2013 under the same power."

Farage also said he didn't know much about the Defend Europe mission...despite applauding it on Facebook last year.
"Listen, I'm not a member of Generation Identity and I'm not gonna be," he said, referring to the group of far-right activists who led the anti-migrant mission.
"I don't support the European Union drowning thousands of people, and that's the point," he said. "And I don't know what they did – did they highlight to the world what the NGOs have done? I don't know. It was clearly a controversial mission.
"I repeat the point that there are two things happening here. One, criticising Islam is now said to be racist by the Home Office. I've never seen that before in my life. And number two, as I say, it would appear that those that argue about incompatibility are now effectively called terrorists. I think there's something wrong here."
He added that he will continue to argue that Southern shouldn't have been banned as she fights to appeal against her detention.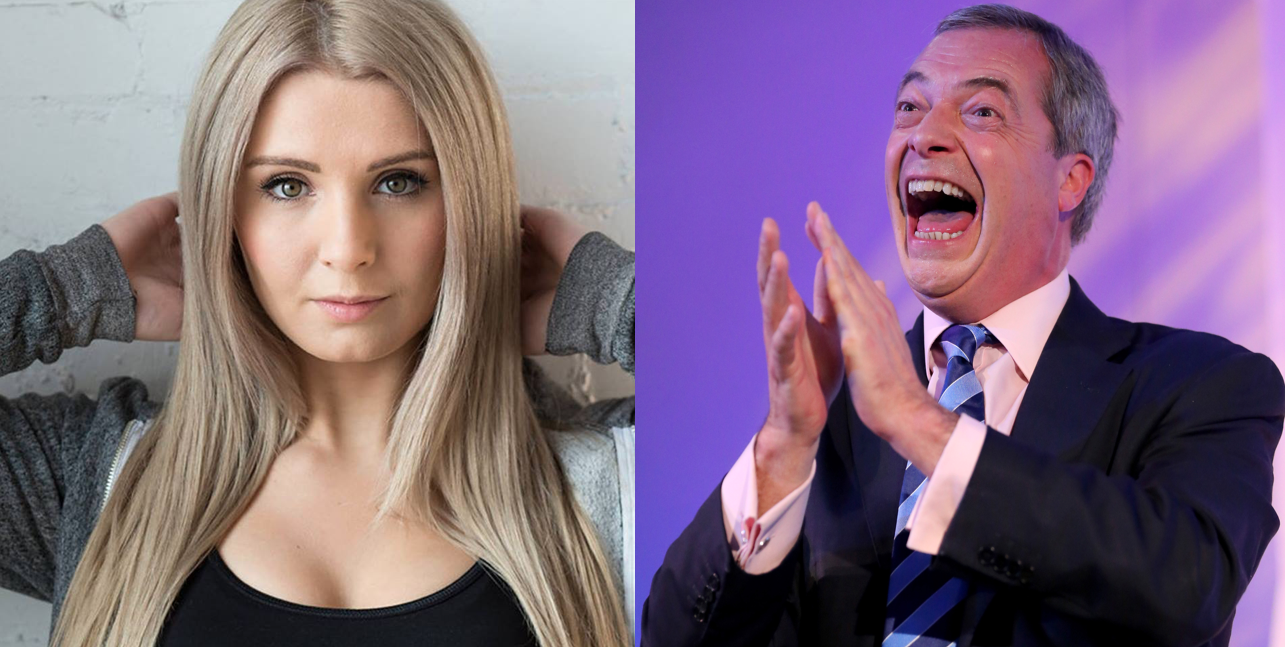 "I'm going to say that if we use the law in this way against her, what next?" he said. "That is the debate that I want to have and I suspect that as the next week or two develop a lot more people will take that point of view."