Meghan Markle Just Used Her Influence To Remind People How Vulnerable Street Sex Workers Can Be
"I have an idea."
Earlier this week, Meghan Markle and Prince Harry visited a sex worker charity and helped pack some lunches.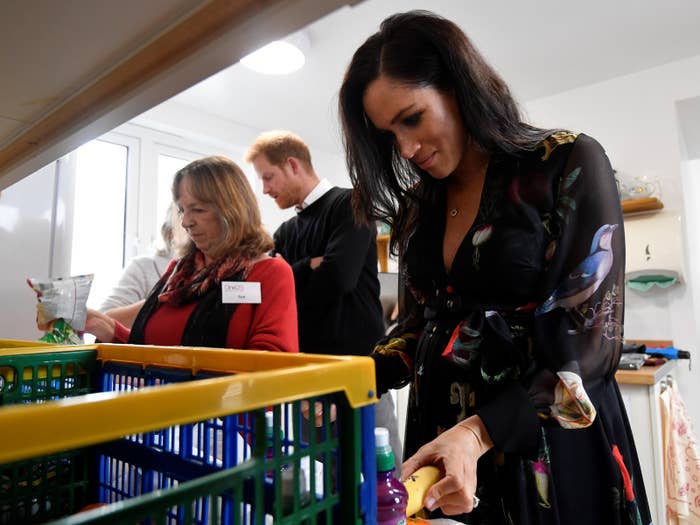 The Bristol-based charity One25 helps women leave sex work. During the visit, the couple helped staffers pack lunches for the women the charity works with, many of whom have faced violence, poverty, or addiction.
While there, Markle decided to write uplifting messages for those women on the bananas that go inside the lunch boxes.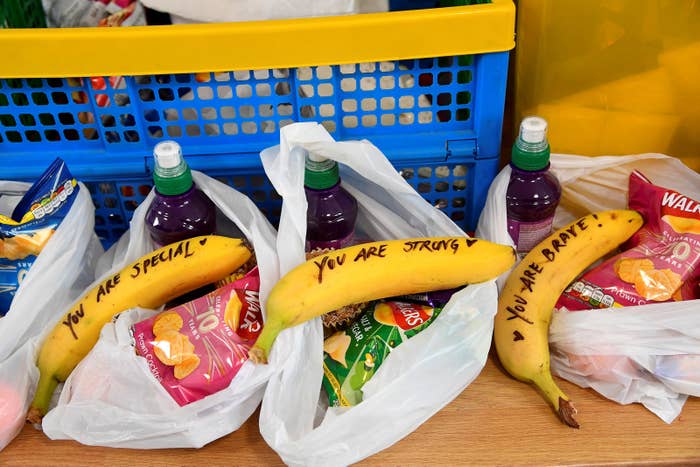 "Do you have a Sharpie marker?" she asked people in the room. "I have an idea."
Her inspiration may have come from a cafeteria manager in Virginia, who writes notes for her students every day.
When asked if Prince Harry would also write a message, Markle laughed and said: "I'm in charge of the banana messaging."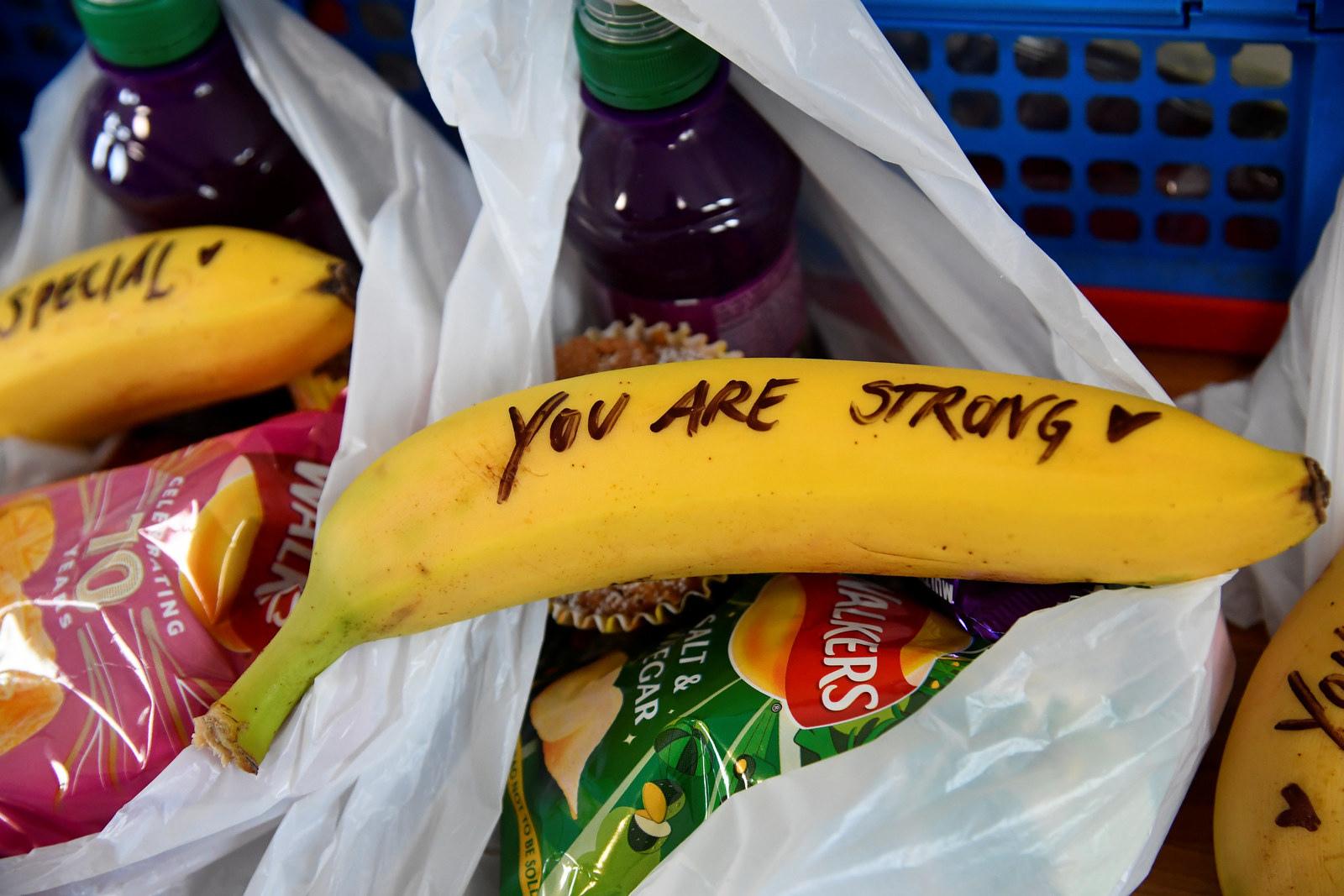 "Your handwriting is much better than mine," he added.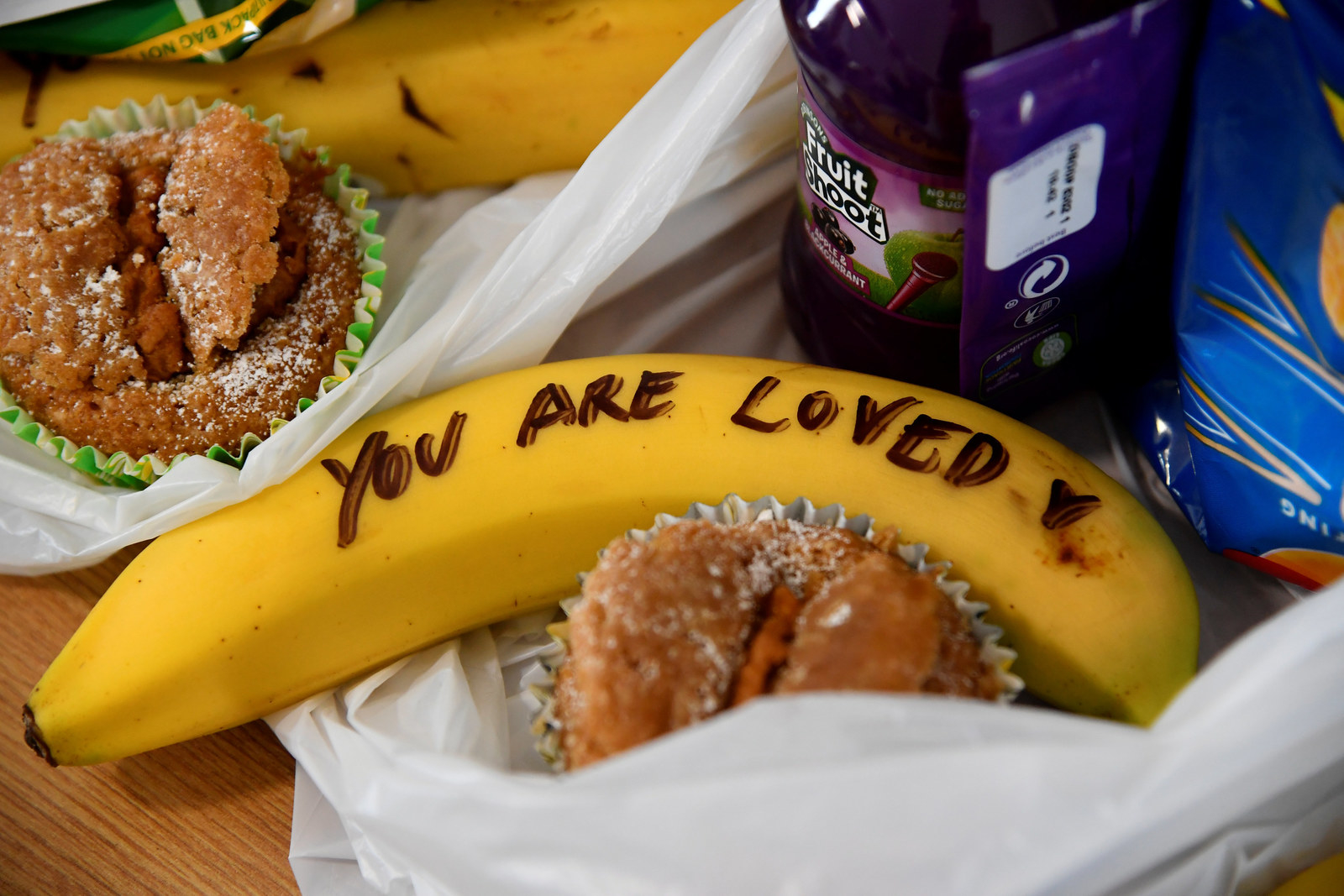 The CEO of the charity, Anna Smith, later tweeted and thanked the royal couple for "shining a light on vulnerable women who ... are much misunderstood".
Meghan Markle: Duchess of Sussex, supporter of women, and now head of banana messaging.