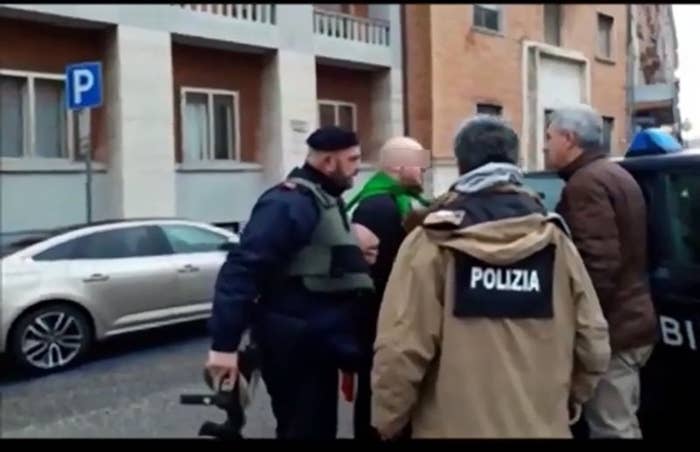 Six migrants were injured in drive-by shootings in the Italian city of Macerata on Saturday, one of them critically.

Five men and one woman were among those shot, Mayor Romano Carancini told Sky TG24, all of whom were black "foreign nationals". Reports suggest that the attacker was targeting black migrants.
The first shots were fired from a car at around 11:10am local time, according to newspaper Corriere della Sera, with two "young black immigrants" targeted. More people were injured in different places as the attacker drove around the city, which is about 125 miles east of Rome.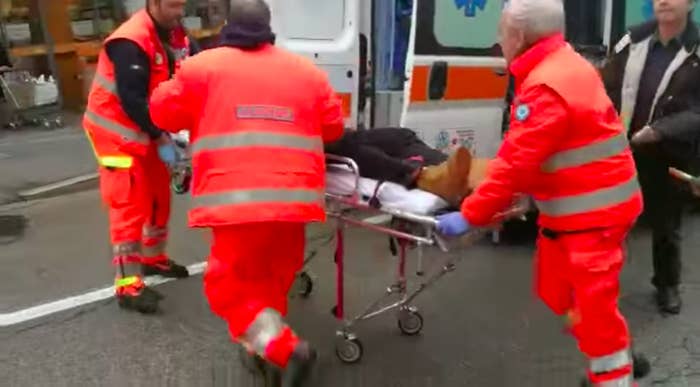 The suspect, a 28-year-old man with no previous record, has been arrested, and "investigations are underway" into the attack, according to Italy's national police force.
He has been named in reports as Luca Traini, an anti-immigration activist who stood in regional elections last year for far-right party Northern League.
Police tweeted a picture of the alleged gunman, who was wearing an Italian flag and reportedly made a fascist salute when he was arrested.
Officials said that one of the victims had undergone surgery.
Carancini had earlier warned residents to stay indoors until further notice.

"There's an armed man in the car shooting in town," he wrote on Facebook. "We stopped public transport. We asked schools to keep children inside until further notice. It is recommended not to pick them up until further notice."

The attacks come days after a Nigerian migrant was arrested over the death of an 18-year-old Italian woman, whose body was found dismembered in the city.

"The closeness of these two events makes you imagine that there is a connection," Carancini told Sky TG24.

This is a developing story. Check back for updates or follow BuzzFeed News on Twitter.