Prince Harry and Meghan Markle met the cast of Hamilton in London last night.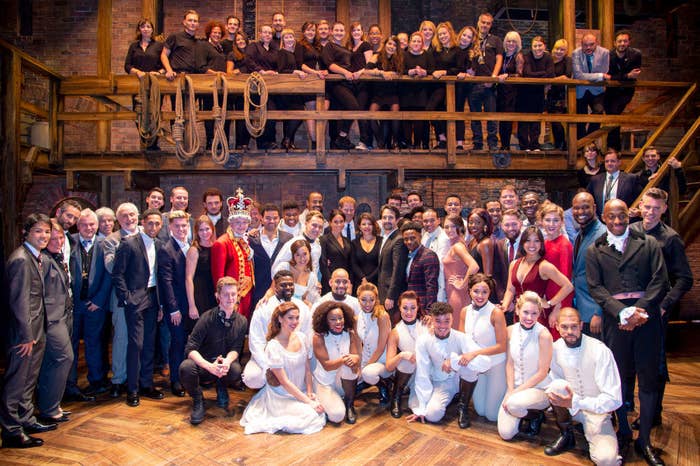 As always, the Duchess of Sussex looked radiant.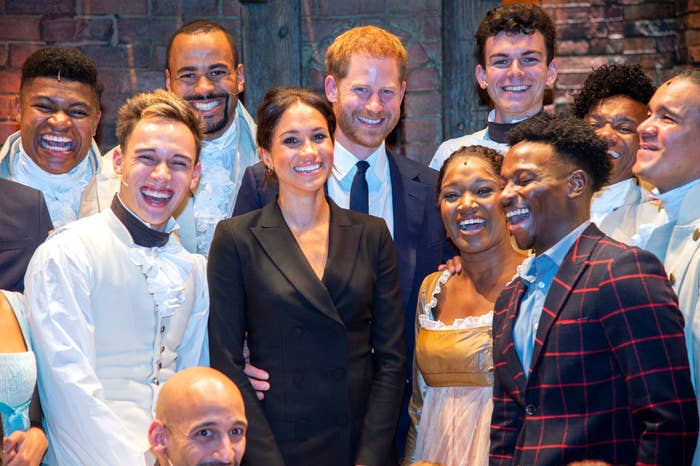 And she definitely seemed very excited as she took her seat at the special gala performance in support of Sentebale, a charity set up by Prince Harry to help children affected by HIV in southern Africa...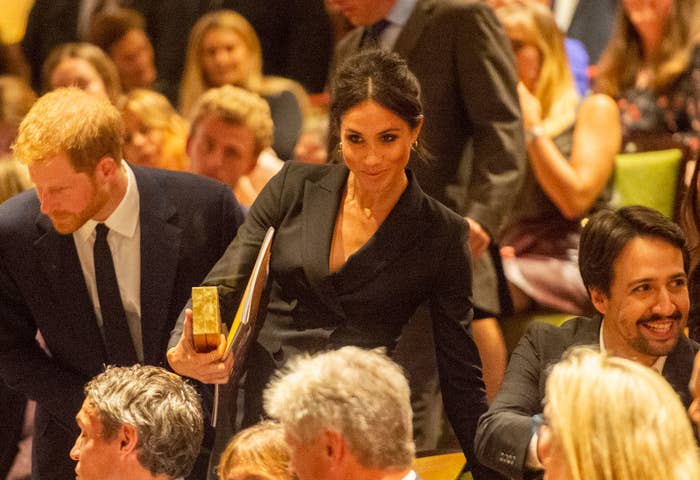 ...probably because it was next to the musical's writer, Lin-Manuel Miranda.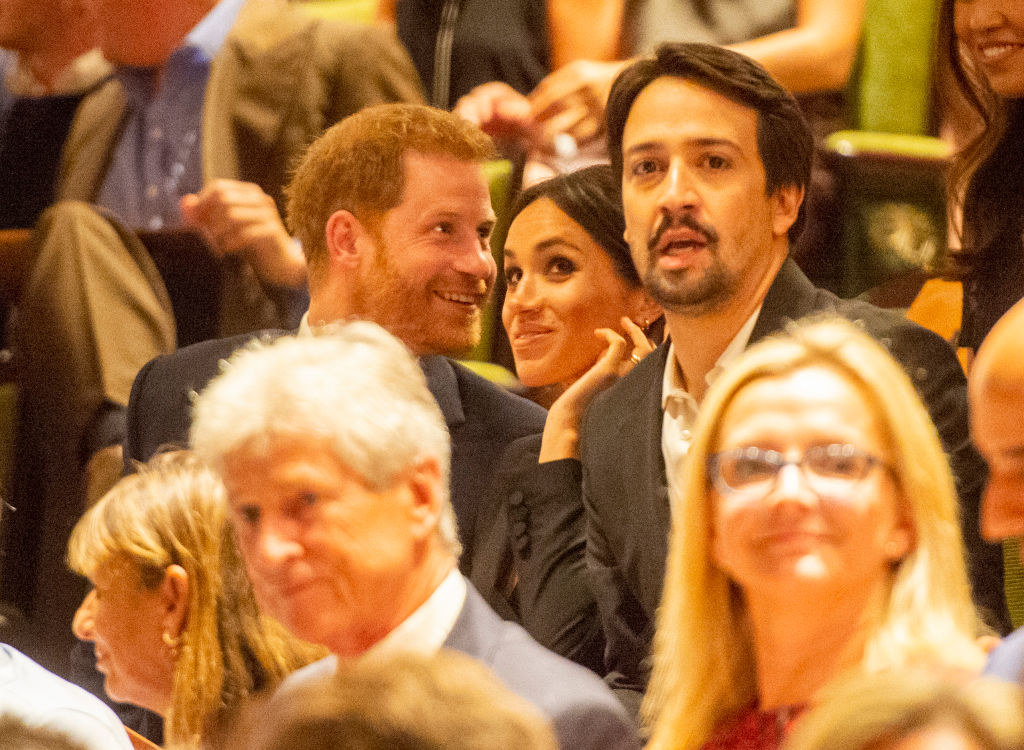 The real highlight came after the show, when Harry, sixth in line to the throne, took to the stage and actually started singing King George's song.
People obviously loved it.
The couple also met the cast on stage.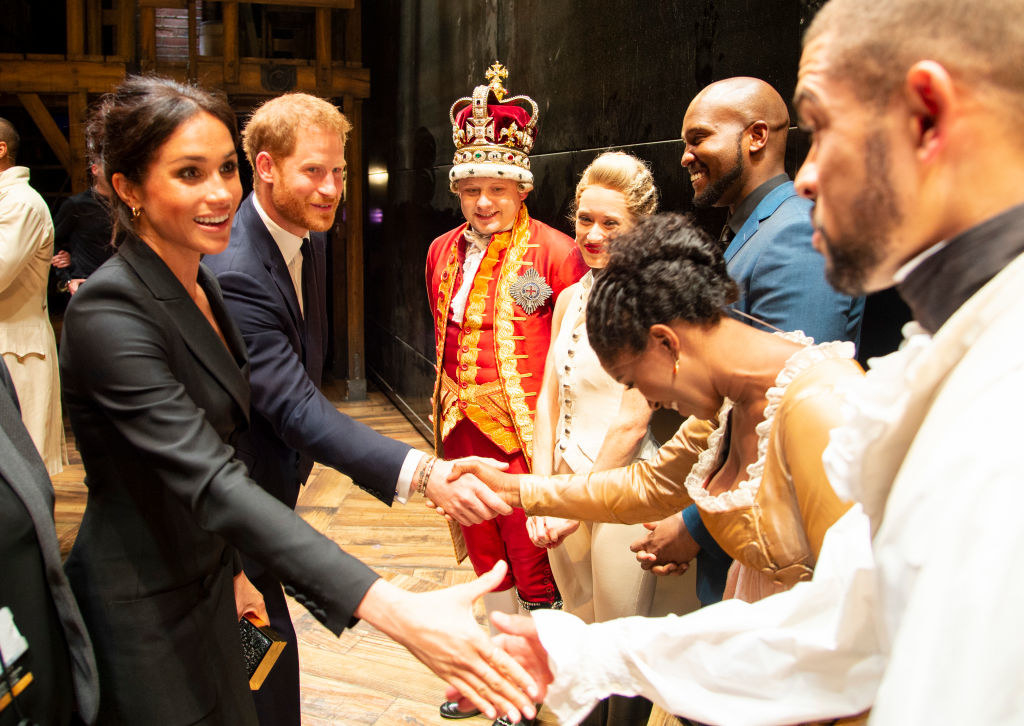 And Harry got chatting to the *actual* king, played by Michael Jibson.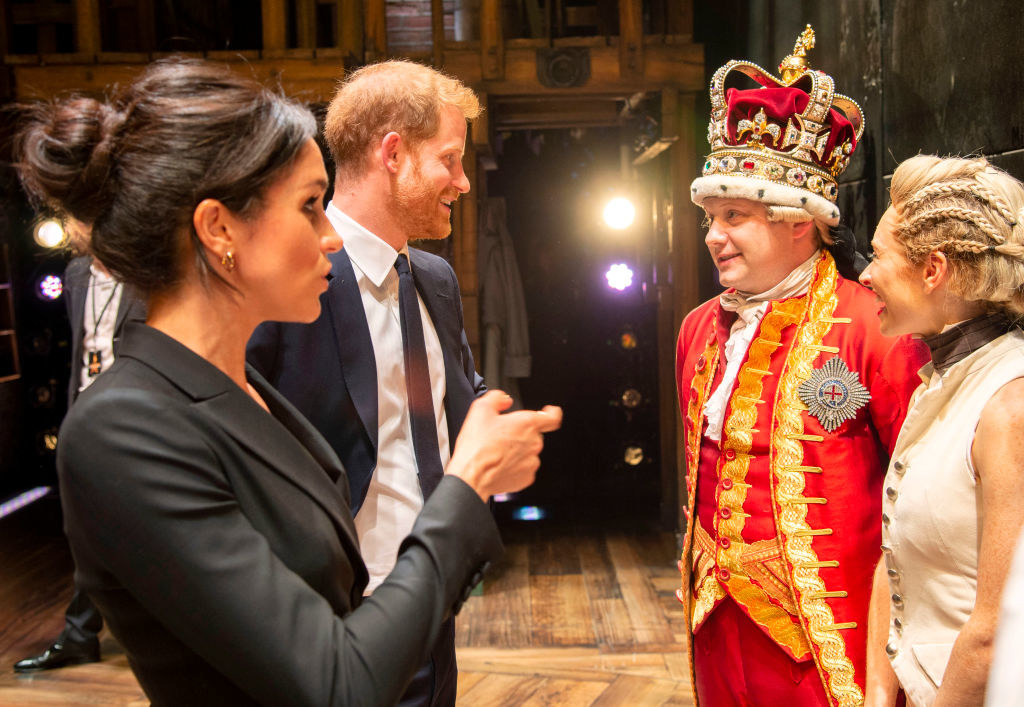 And here's a final photo. Just because, you know, one last time...