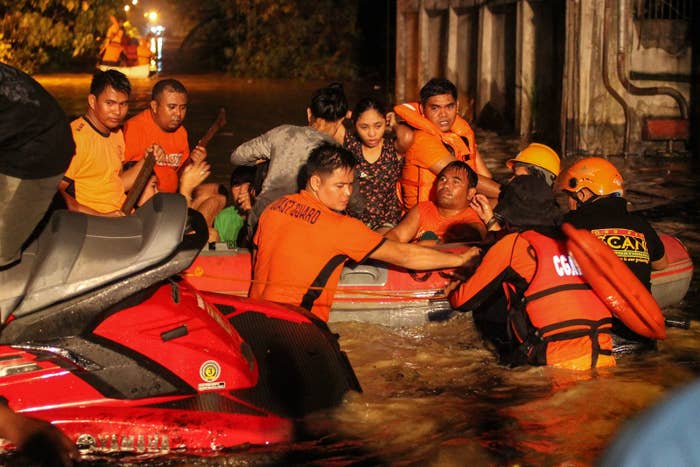 At least 182 people are believed to have been killed by torrential floods and mudslides that have struck the southern Philippine island of Mindanao, and 160 more have been reported missing in the chaos caused by Tropical Storm Tembin, the government's disaster-response agency said.

The provincial Philippine National Police said there were 135 casualties in Northern Mindanao, with 72 still missing, and 47 deaths in the Zamboanga Peninsula. An official in the Autonomous Region in Muslim Mindanao (ARMM) reported an additional 18 deaths.
Tropical Storm Tembin storm became a typhoon briefly before moving into the South China Sea.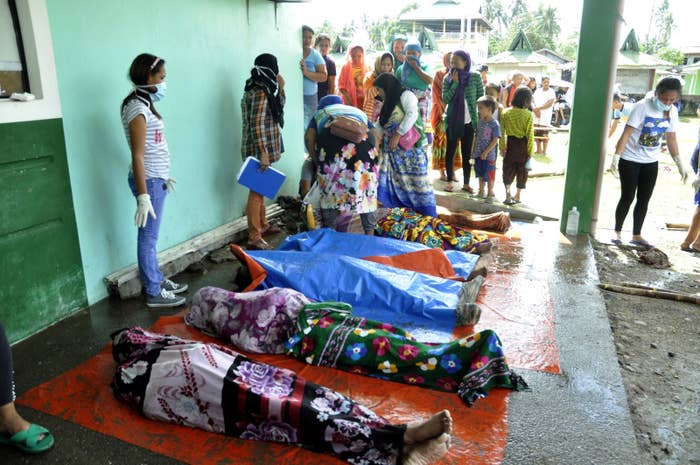 More than 70,000 people have been forced from their homes as a result of the disaster, which has struck at one of the busiest times of the year in the predominantly Catholic country, according to figures from the International Federation of Red Cross and Red Crescent Societies (IFRC).

Damaged infrastructure, especially key bridges and roads connecting provinces, have led to a slower than expected recovery effort, the local Red Cross said.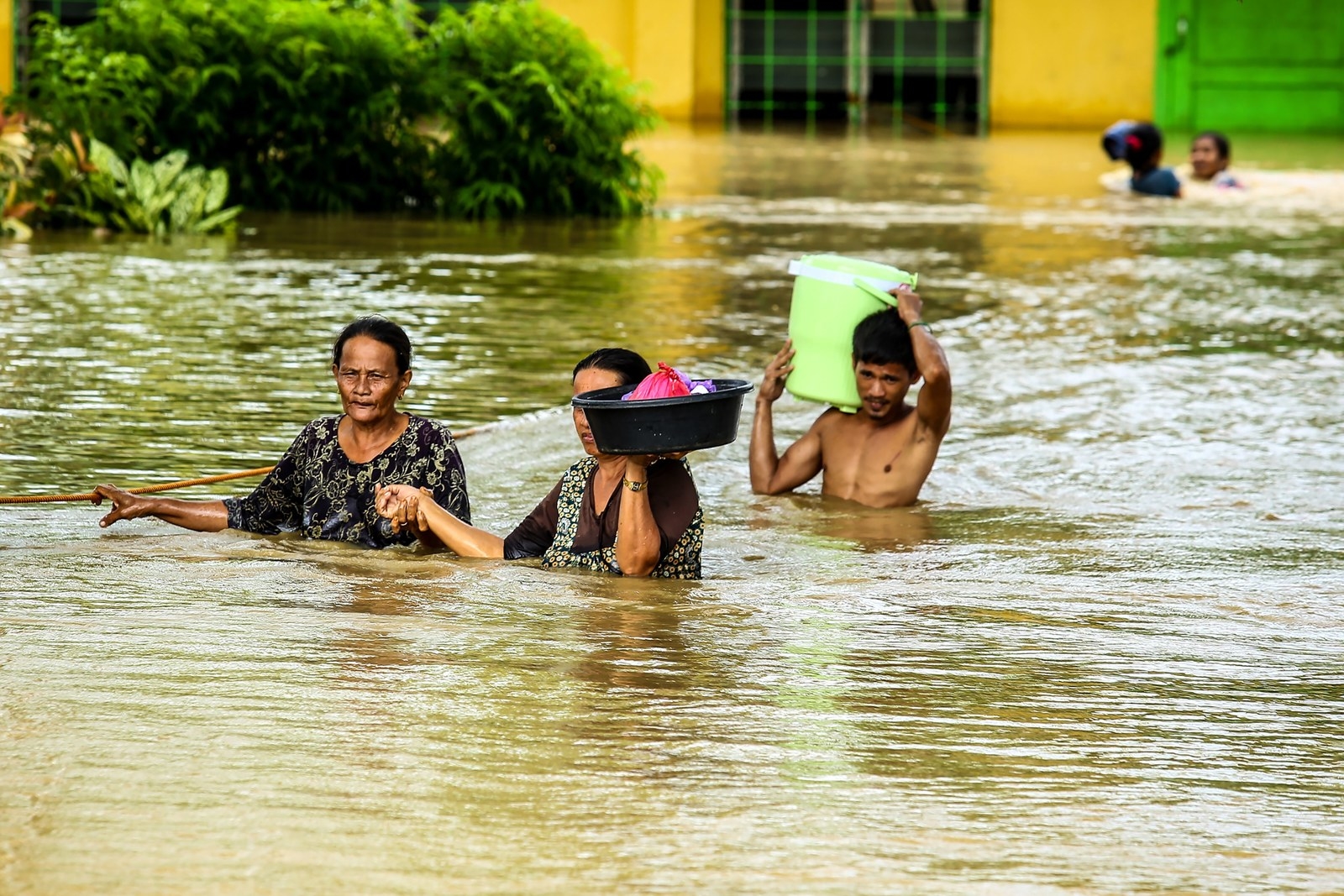 "The floodwaters from the mountain came down so fast and swept away people and houses," Bong Edding, the mayor of Sibuco, in Zamboanga del Norte, told the Associated Press. "It's really sad because Christmas is just a few days away, but these things happen beyond our control." He added that more than 30 people had been swept away by flash floods in the fishing village of Anungan.

Emergency services evacuated people on inflatable lifeboats in Davao City, the most populous city in the country after the capital, Manila, with more than 1.6 million residents. And families were forced to wade through the streets in Cagayan de Oro City after the river swelled over, with police officers carrying small children on their backs.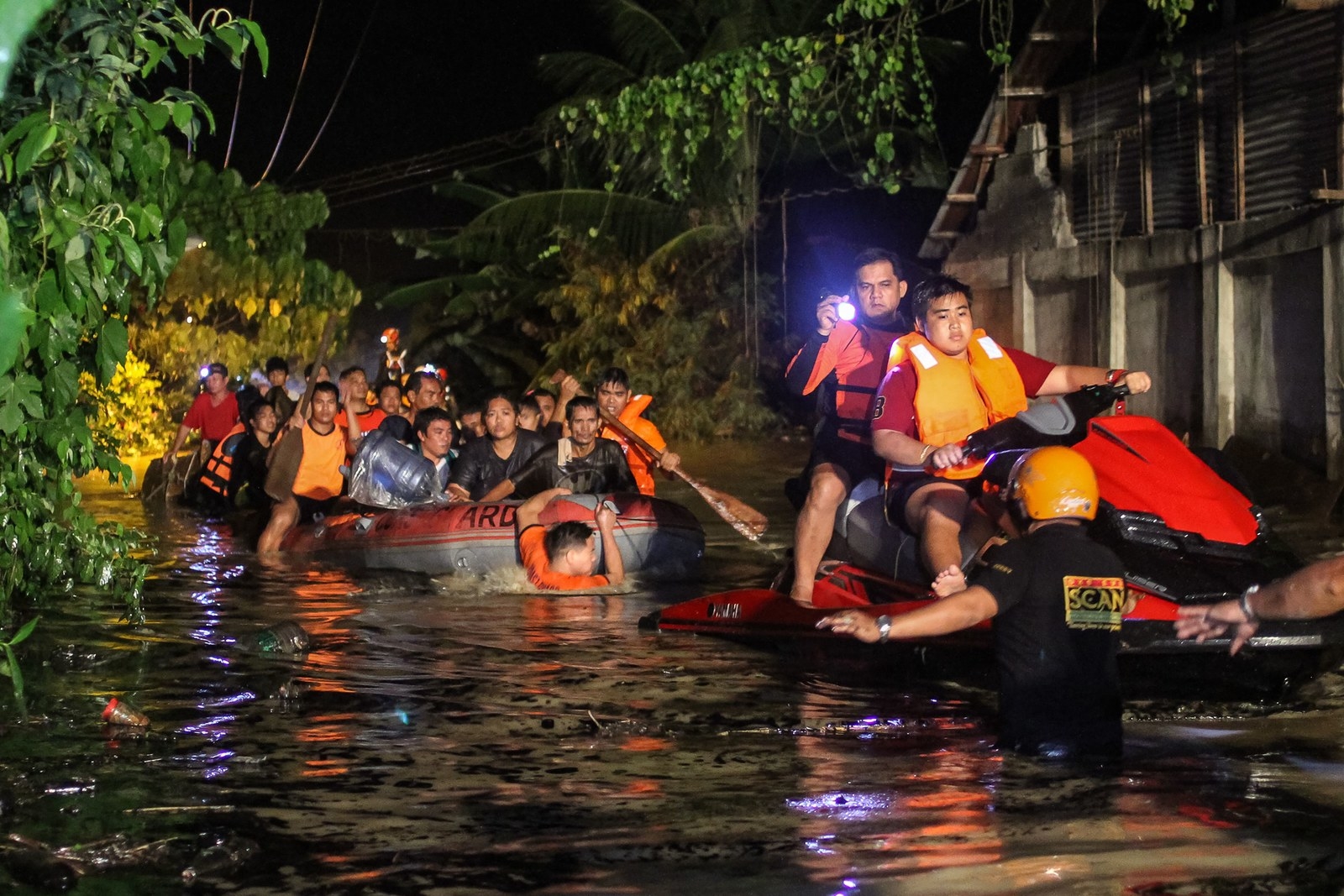 Tembin, which recorded gusts of up to 59 miles per hour, is the second catastrophe to hit the Philippines in a week, after an earlier tropical storm triggered landslides that killed 50 people and left 31 others missing.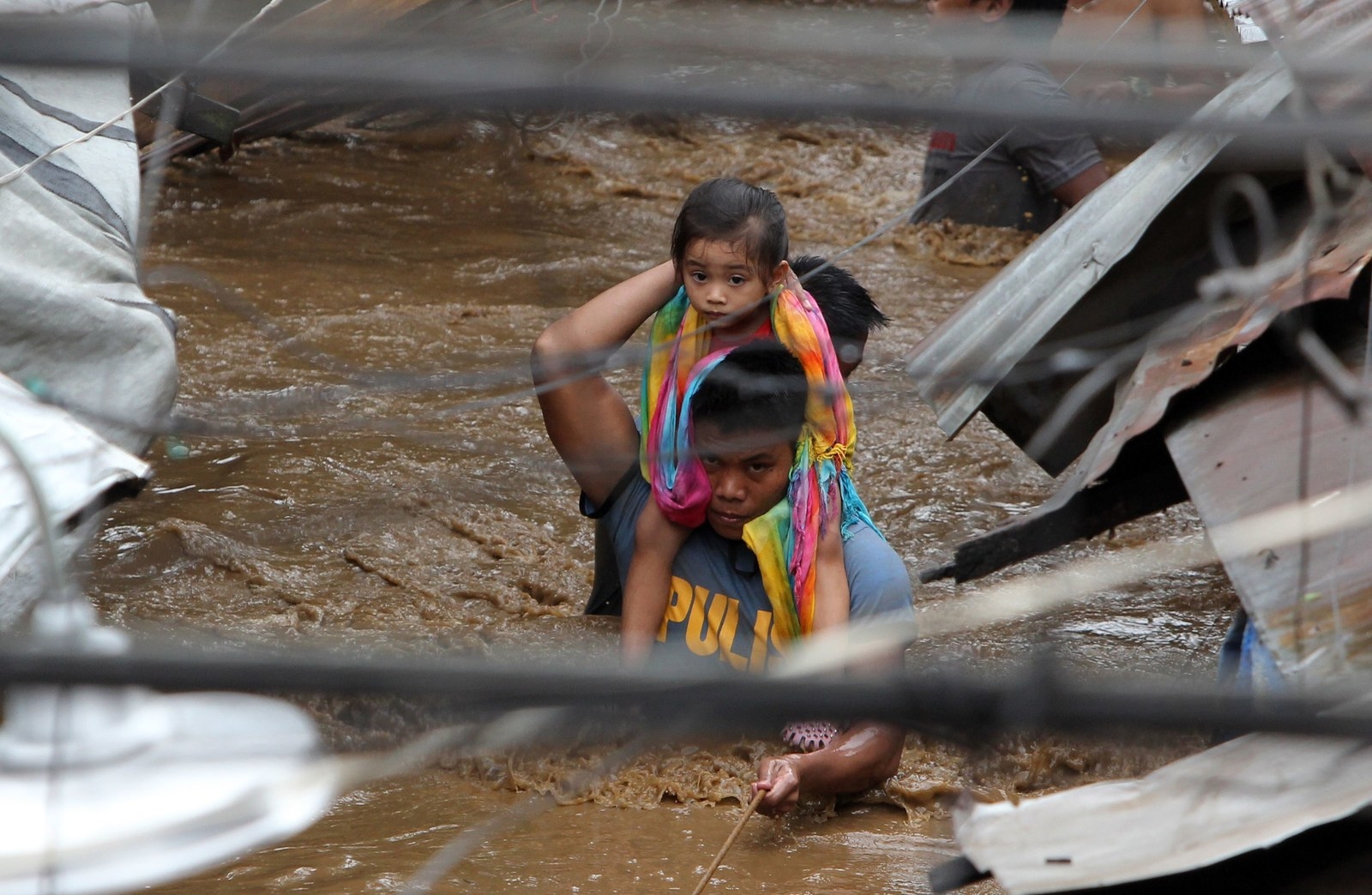 "It is unfortunate that another tropical cyclone, Vinta, made its presence felt so near Christmas," presidential spokesman Harry Roque Jr. said Saturday.