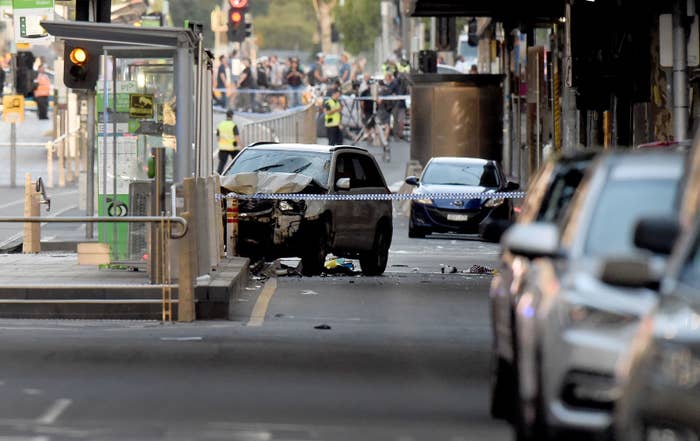 A man accused of deliberately ramming a car into pedestrians in Melbourne has appeared in court charged with 18 counts of attempted murder.
Saeed Noori, 32, was arrested on Thursday after a white SUV drove into crowds crossing one of the city's busiest intersections.
"Homicide squad detectives have charged a man following an incident where a number of pedestrians were struck in the Melbourne CBD on Thursday," a statement from Victoria police said.
"A 32-year-old Heidelberg West man has been charged with 18 counts of attempted murder and one count of conduct endangering life.
"The charges follow an incident where it is alleged a white 4WD struck a number of pedestrians at the intersection of Flinders and Elizabeth Street."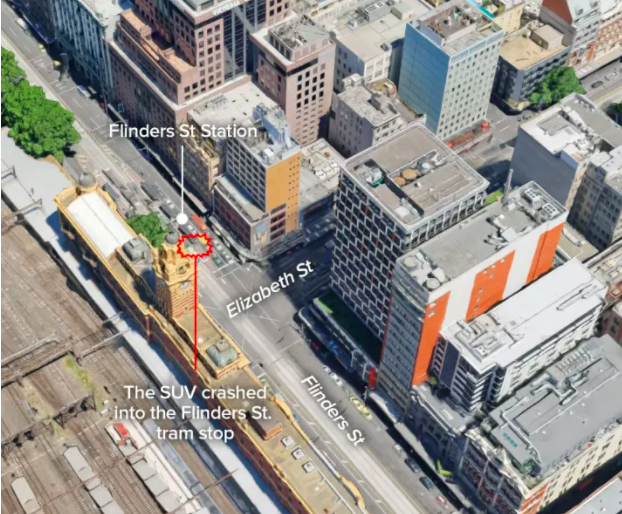 The attack, which police previously described as "deliberate", left 18 people injured, 12 of whom remain in hospital, while three are described as being in critical condition.
Noori appeared before magistrates on Saturday, and was remanded in custody.
He became emotional when he saw his mother at the hearing, according to ABC News. She reportedly cried when her son entered the room, but declined to talk to reporters after leaving the courtroom.
Victoria police have said they do not believe the attack was related to terrorism, but that Noori was known to the police and had a "history of drug use and mental health issues".